We discuss David Jones opening with ambassador Jessica Gomes
As Auckland eagerly awaits the opening of David Jones in Newmarket, Remix editor Steven Fernandez flew to Sydney for the luxury retailer's Spring Summer 2019 preview and spoke with Australian model ambassador Jessica Gomes about coming back to New Zealand.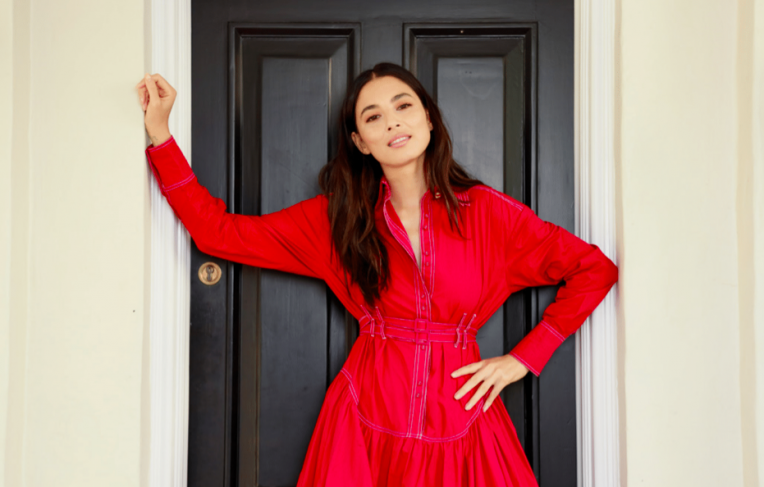 You spent the day in some of the gorgeous pieces from David Jones' new season collections. Tell us about some of the brands or pieces that have caught your eye so far?
I love that this season is all about seeing the bright side to life and there are lots of really beautiful colours. One of the colours I love is definitely the bright pink; I'm wearing a really beautiful pink Rebecca Vallance power suit today which is really cool. I've also worn some really beautiful floral dresses.
How would you describe your personal style? Has that evolved as your career has?
I definitely think my style has evolved. I feel like I'm now more interested in classic, tailored pieces, rather than shopping by trend. Less is more for me; I'm interested in the things I know I like to wear, so if I don't love it, I don't not buy it. I'm very specific now, I know what works for me, I know what looks good on me and I want less in my wardrobe. I really appreciate quality fabrics; like a sturdy denim, strong tailoring and well-made t-shirts. I'm conscious of where things are made now too. If I know something is made in Australia, I'm more eager to support it as well.
Do you have a favorite piece of clothing, a coat, an accessory or something in your wardrobe right now?
I'm obsessed with this little trench coat I got from Camilla and Marc; it's just a classic. I'm also obsessed with the Yves Saint Laurent blazers I have, that I've collected over the years. I remember I bought one jacket from David Jones, it was one of my first big purchases and it was a Saint Laurent biker jacket. I wore it to death for about four years straight and still love it. Some pieces get better with age.
You'll be coming back to New Zealand later in the year for the launch of David Jones in Newmarket, how exciting.
I'm so excited, I love New Zealand. It's one of my favourite places in the world and I love Auckland.
Then, of course, there are so many amazing New Zealand designers and brands that David Jones stock as well.
There are, like Deadly Ponies, Karen Walker, Kate Sylvester. New Zealand designers have really good taste; their designs are different and fresh. I was at the store opening in Wellington and can't wait to get back.
Whereabouts do you live these days? Where is home?
I'm based in LA. I've been based in the States for the last 12 years. I've been based in Los Angeles and fly back to Australia a lot.
Whereabouts do you live in LA?
I'm in Beverly Hills. It sounds very posh, but I'm just in that area. It's beautiful, it's central, it's easy, it's quiet, it's safe.
What is something you haven't yet done in your career that you would love to work on in the near future?
I want to keep shooting with really creative people. I always push myself to be better and I get really excited by the idea of shooting images that are really creative and fun.
How do you stay in such incredible shape? Are you just naturally blessed or do you work hard with exercise and nutrition to stay in shape?
I know what works for my body. I have been working out for the last couple of months. I've got a trainer, he's awesome. We train in an underground carpark, we do circuit training and it's super fun. I've enjoyed having a personal trainer again and working out and sweating.
When you're not working and have a bit of time off, what's your idea of relaxation? What do you do to chill?
I love to go to a Korean spa or hang out with my friends. Just chill, no make up, hang out at home in my trackies. I also love exploring the aisles at Wholefoods for weird and wonderful ingredients I can cook with at home.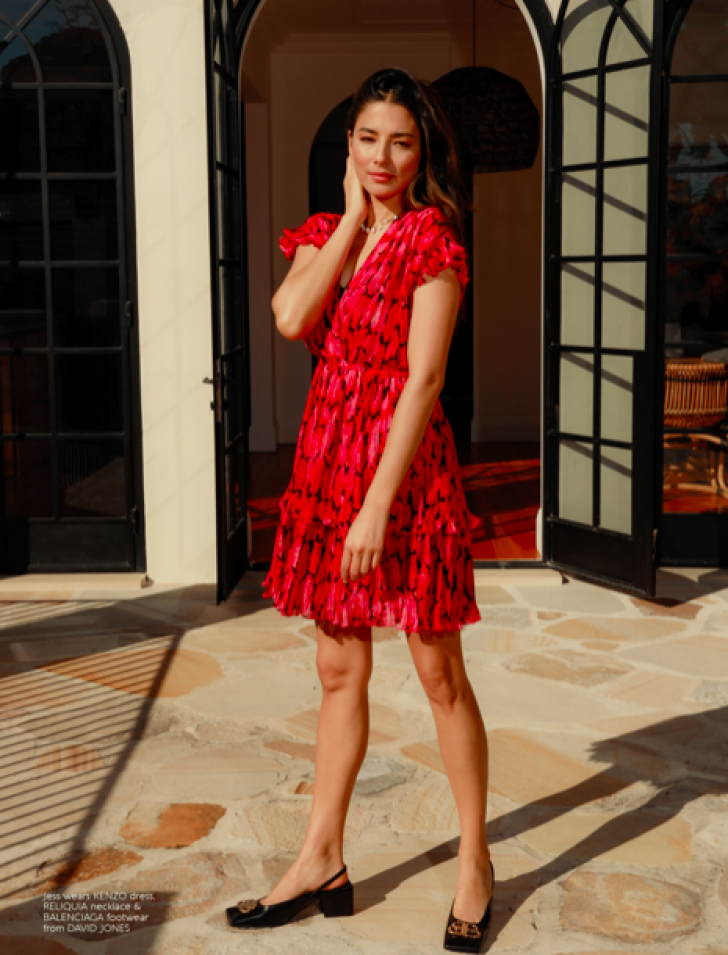 Photography by Hanna Lassen