Introducing Dior Men's Spring/Summer 2020 Collection
Luxury couture house, Dior, has unveiled an impressive men's Summer 2020 collection at Paris Fashion Week. Kim Jones, creative director for Dior, has ascended the brand to new heights following his influential creative direction. Under Jones' visionary leadership the luxury brand has paired with a range of collaborators, notably working on the current collection with artist Daniel Arsham and luggage brand Rimowa. Jones has been gearing the fashion house to branch out from its traditional Maison aesthetic to incorporate a more contemporary, street style design. The collection's theme is the archaeology of Dior which highlights both new direction and designs but also Dior classics.
The most recent instalment for the Maison pays homage to the classical aesthetic that is synonymous with Dior, but also the new designs they have began implementing. The collection emphasises clean lines and a timeless colour palette to emphasise the covetable accessories and clothing pieces on offer for people in the sunny Northern hemisphere. The collection features a range of elemental designs from elongated belts, boxy work shirts and oblique logo undershirts illustrating the street style flare the fashion house has begun incorporating to add youthful appeal.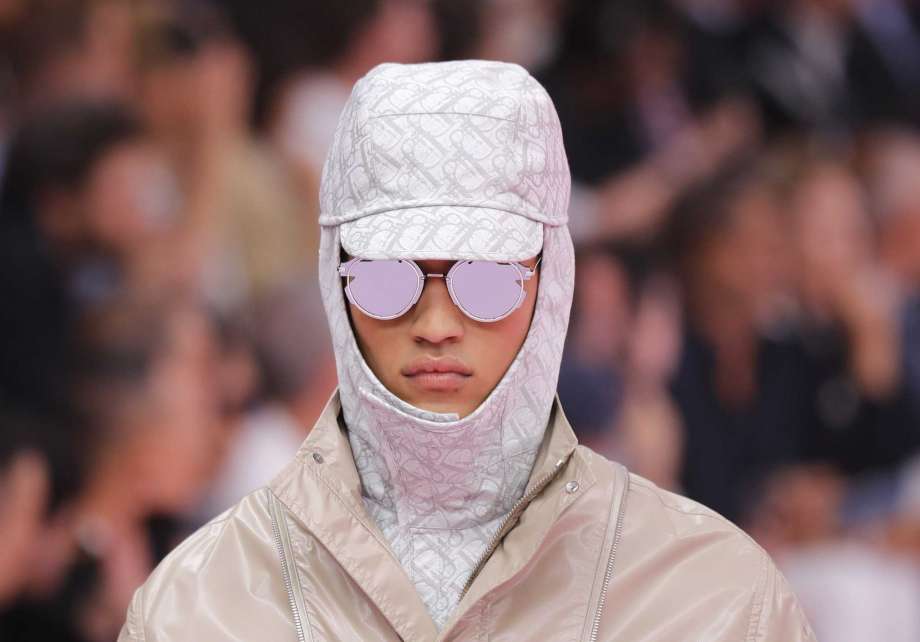 A mix of neutral tones and splashes of vibrant colours, orange, blue and pink like the sand the models walked upon show timeless designs that will last the years of time.The fashion pieces are functional in design while showcasing a stylish form, from safari caps and wide scarves shielding you from the sun, to skin-tight knitwear and sheer short-sleeved shirts adding sparks of primary colours to summer styling. Remix have compiled our favourite looks from the 2020 Mens Summer Collection that makes you wish it was summer: