Ganni's pre-fall collection has just landed at Workshop
Ganni's pre-fall collection, aptly named Culture Clash, is arriving in Workshop Auckland stores and online today, and we are already swooning over the inspired pieces.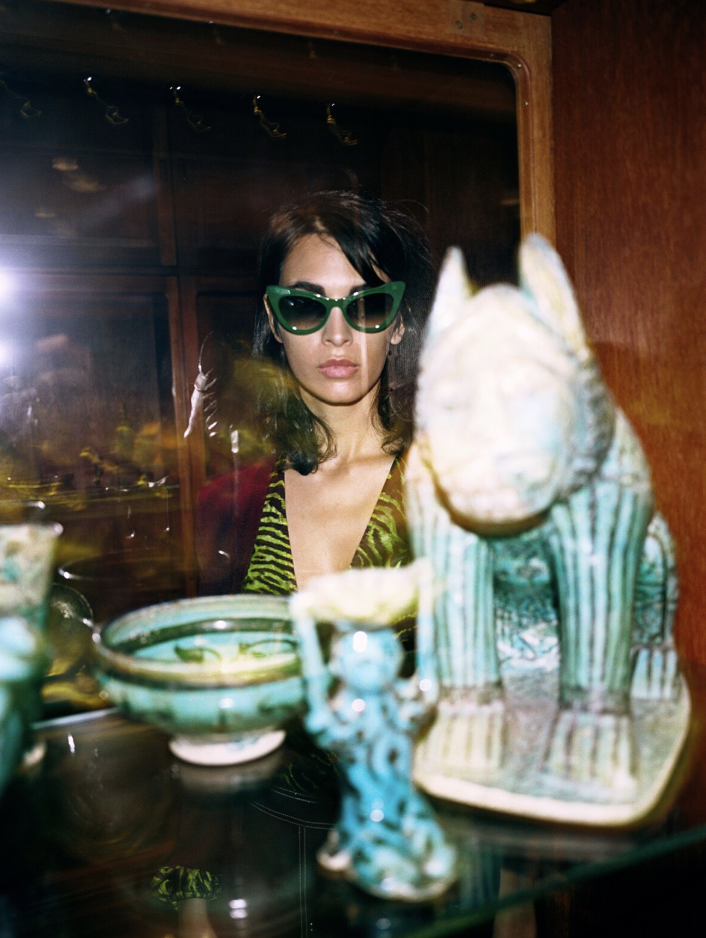 This season sees a thoughtful mix of florals and electric shades, alongside the classic Ganni silhouettes we know and love. Must-have wrap skirts make an appearance and are paired with ultra-feminine silk and cotton blend shirts and dresses, setting a new benchmark for stylish sophistication.
The collection is inspired by the creative director's first trip to Liverpool in the '90s. From a sleepy town in Denmark to the bright city of Liverpool, you can see the contrast in the two disparate worlds; through bright pops of colour and textures to contrasting poplin white shirts and super soft sweats.
"Growing up in the countryside, I wanted to be anywhere else, living in Copenhagen or a city someplace. We were so isolated. I had a strong sense of what I wanted to wear, but you wouldn't call it fashion exactly. I bought all my clothes in thrift stores and I had no idea that there was this job of fashion designer. Then when I was 14 I went to Liverpool to stay with my sister at the university. Imagine it, I was this naïve country girl who'd never left Denmark stepping into Britpop mania. In Liverpool, I heard bands like Pulp and Elastica for the first time. I discovered punk and stayed out dancing... the whole world cracked open. With Pre-Fall I think there is that duality in the collection. You have the innocent country girl and something darker and messier. " — Ditte Reffstrup, Creative Director, GANNI
Here are some of our favourites from the stunning collection: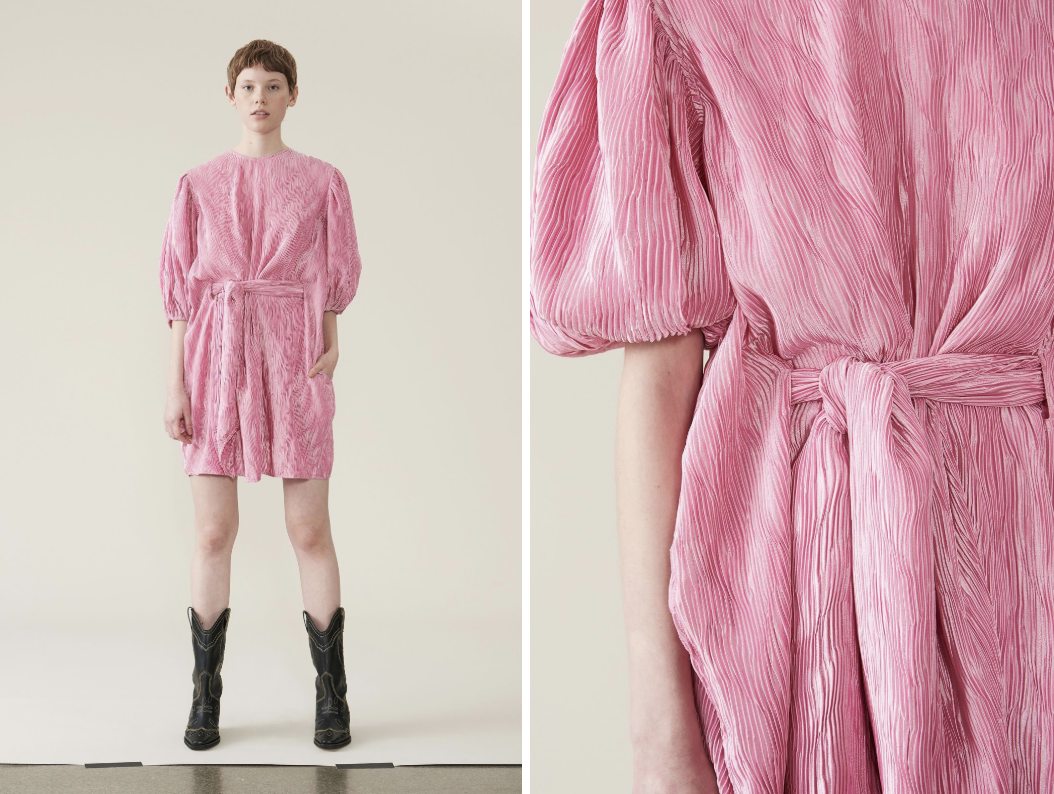 A dress that is guaranteed to steal the show, the exaggerated sleeves coupled with a cinched waist make this the ultimate party dress.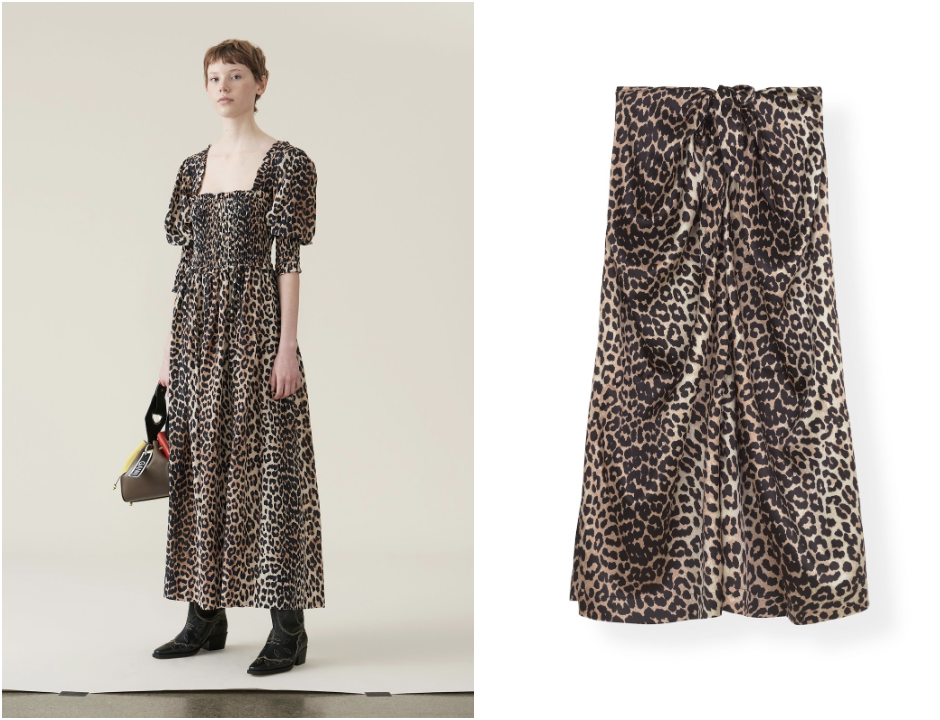 Animal Print Pieces
We told you animal print wasn't going anywhere, and this season, Ganni has given us a myriad of coveted animal print pieces. Look no further than these easy-to-wear pieces to elevate any look, the Silk Stretch Satin Tie Skirt is a season stand-out.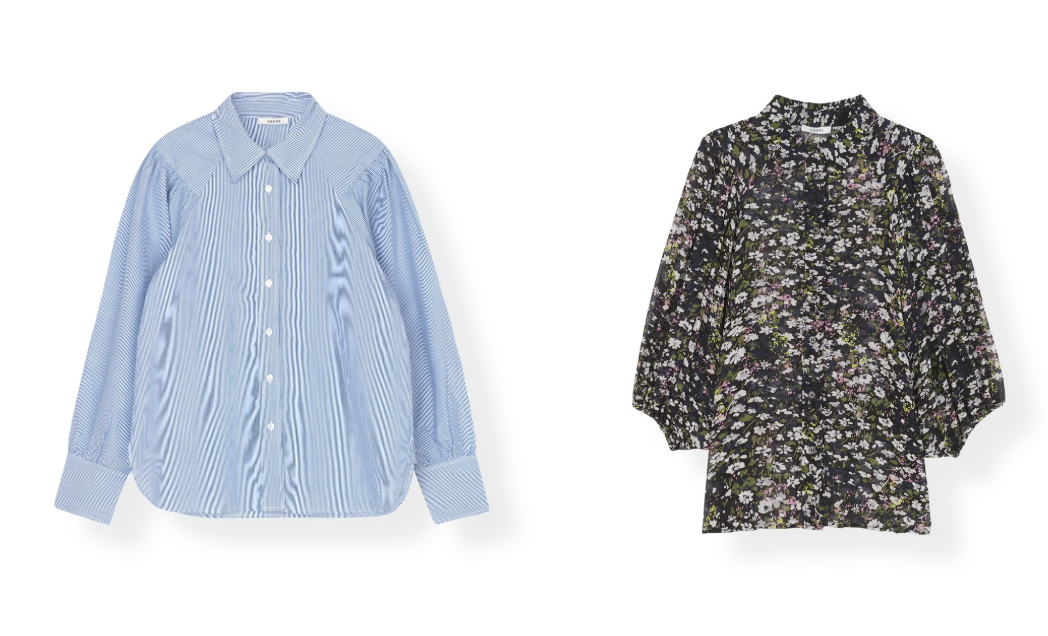 Oversized Shirt
Every girl should own at least one chic oversized shirt, and the bigger the better. Perfect for layering, or throwing on over a silky skirt for instant cool scandi style.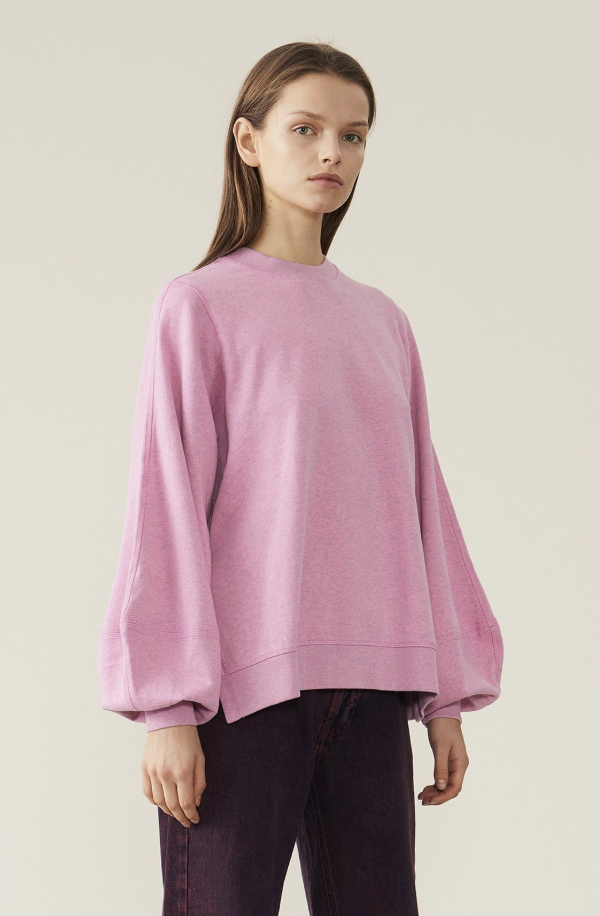 Comfort has never looked so stylish with this sweatshirt. This makes even your most casual outfits infinitely cooler.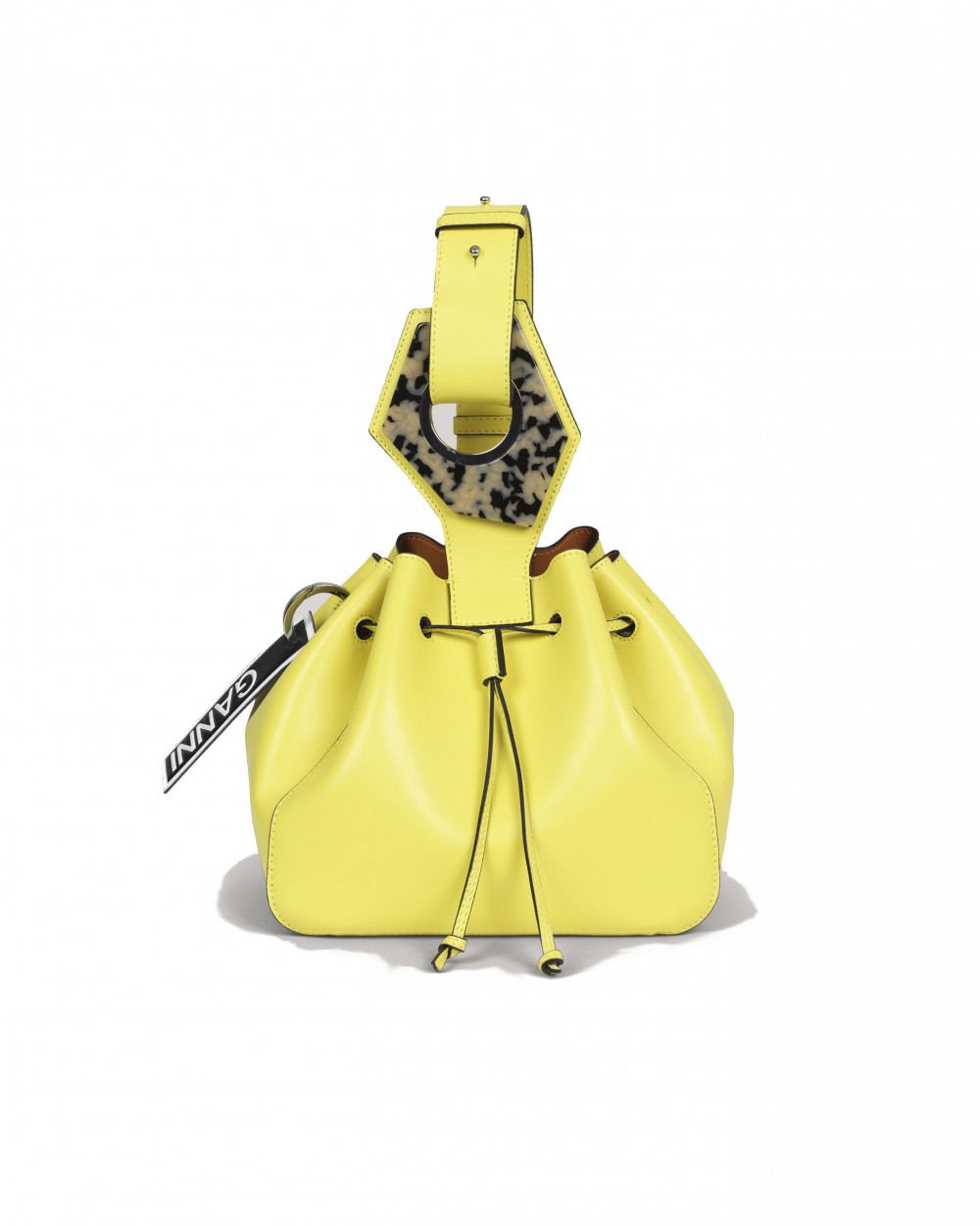 This vibrant palette and soft silhouette with embellished loop handles is a great match with a relaxed weekend ensemble. Think white tee, leather pants and boots.
See the entire collection at workshop.co.nz/