Live like a royal with these timeless jewellery pieces
From necklaces adorned with precious jewels to pearl encrusted drop earrings, the Royal family truly are in their own lane when it comes to jewellery. Their iconic sophistication makes for the ultimate inspiration when looking to add to our style.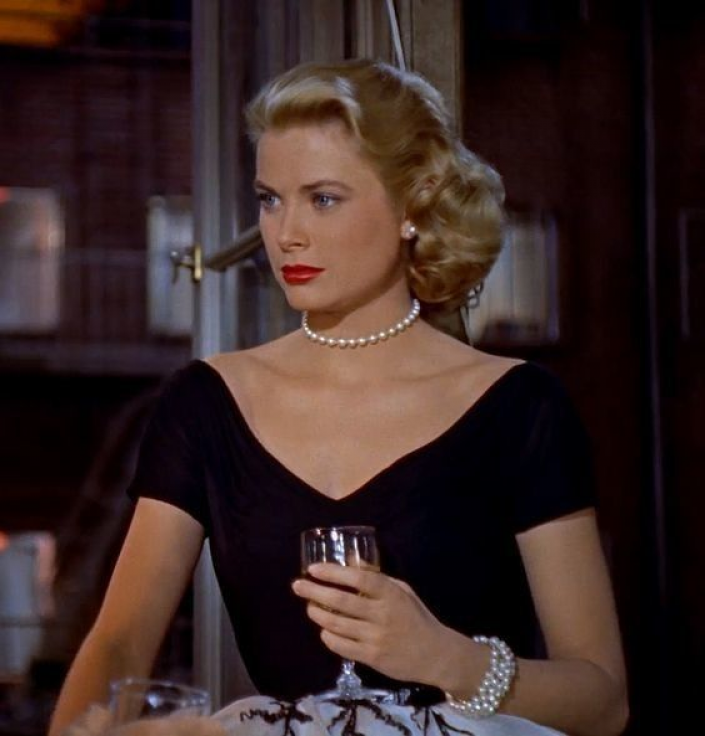 Through the years the world followed along with style icons such as Grace Kelly and her daughter Princess Caroline; with of course our favourite 90's heroine princess, Diana. She was the first royal to modernise the image of the British monarchy, whilst accessorising with traditional pieces. We see Diana's style legacy influence many, including Daughters in law Meghan and Kate, who are seen to have adopted some of Diana's quintessential pieces, including her iconic engagement ring.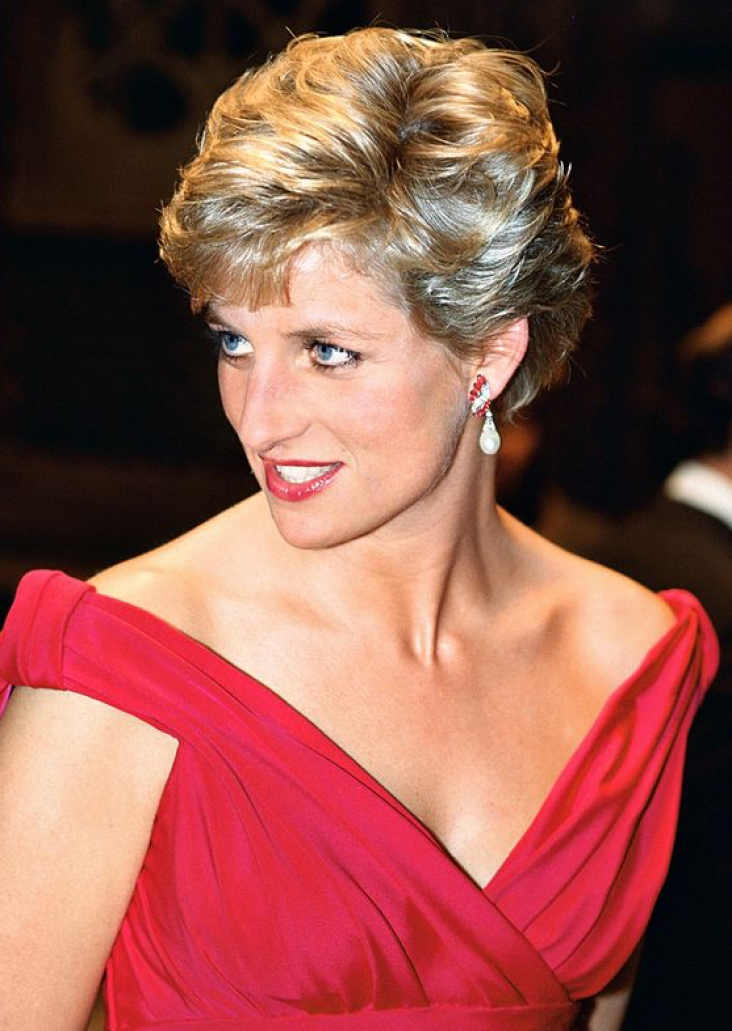 Although you may never be able to get your hands on one of the Royal's originals, Swarovski's new collection can add that touch of imperial elegance to your jewellery collection. Swarovski are celebrating their own legacy for 125 years, making this collection one of its own. Celebrating craftsmanship, classic yet timeless pieces that are attainable and affordable so we too can sparkle like the royals.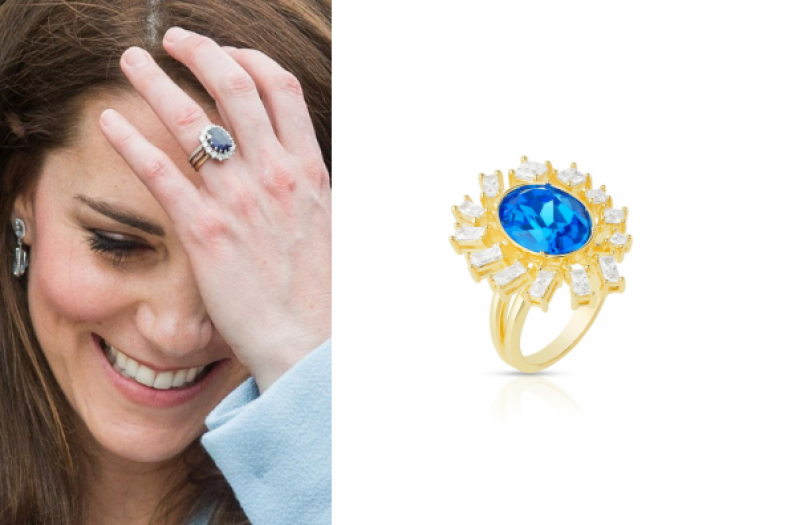 The beautiful sapphire engagement ring that was passed along from Princess Diana to Kate from Prince Harry is an iconic style that has been reinvented by Swarovski, The Penelope Cruz Icons of Film Ring is an elegant statement in none other than royal blue.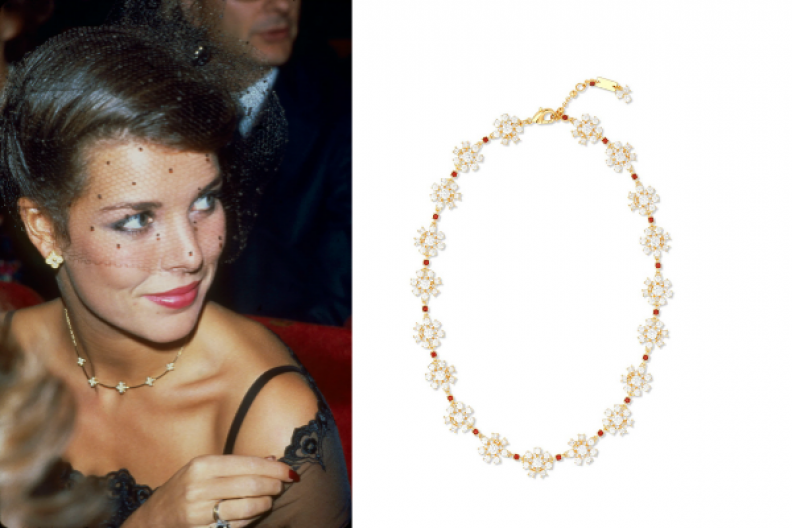 Princess Caroline was arguably one of the most stylish royals and as the daughter of Grace Kelly, how could she not be. This 70's spirited floral necklace was one of her best looks yet. Recreate this flirty and feminine look with Swarovski's Penelope Cruz Icons of Film Flower Necklace.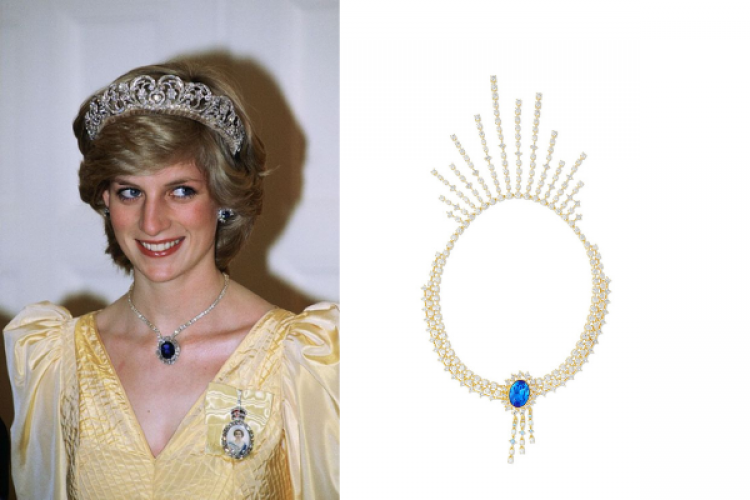 Inspired by the Sapphire Collection that the Saudi Royal Family gifted Diana to match her wedding ring, the piece was redesigned into a choker which would grow to become a staple of the 90s. The Swarovski Penelope Cruz Icons of Film Necklace is a statement piece like no other, complete with back detailing that elevates it's charm to another level.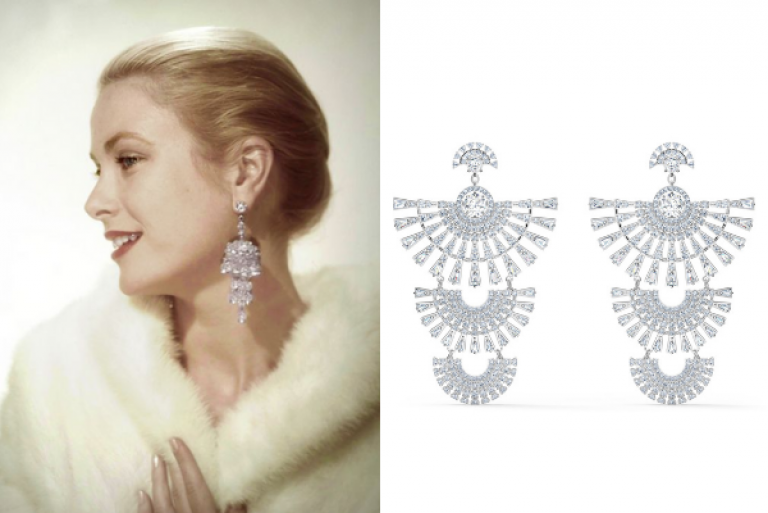 If you want to indulge in a more glamorous piece like 50's fashion icon Princess Grace of Monaco, these dazzling draped Swarovski Sparkling Dance Dial Up Earrings are the perfect option. Swarovski recommends pairing these with their deluxe Tennis Bracelet for a sophisticated evening look with a touch of timeless glamour.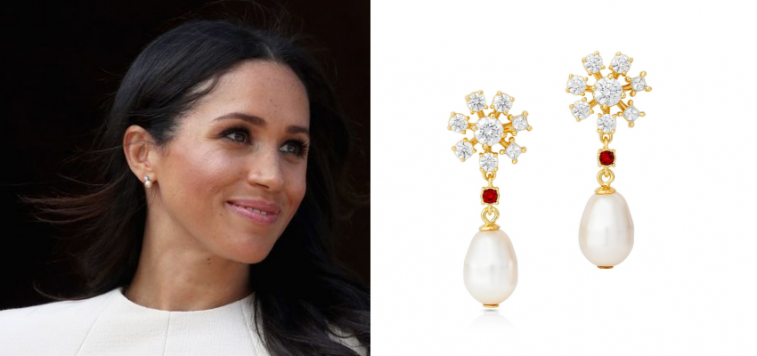 Pearls are a timeless piece every woman needs in her collection. Take notes from Meghan with these dainty, understated pearls. The Swarovski Penelope Cruz Icons of Film Pearl Pierced Earrings have a pop of ruby which is a subtle accent that is royal by nature.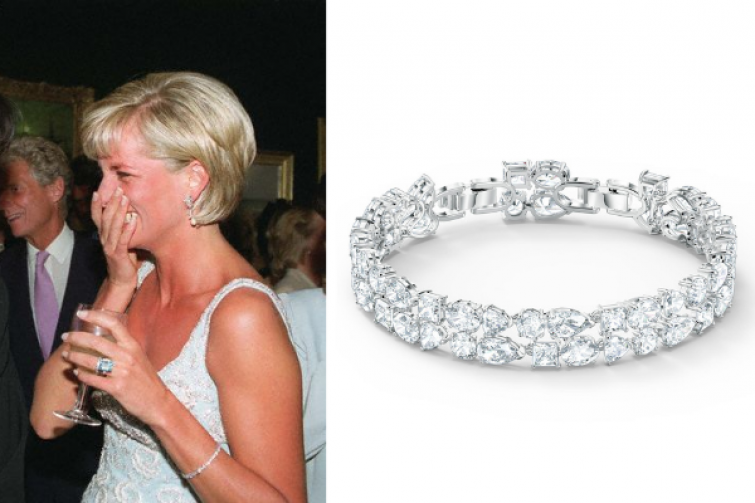 There is nothing more ageless than a Tennis bracelet, adding an eye catching sparkle at the flick of a wrist. The Tennis Deluxe Mixed Bracelet from Swarovski is the perfect dupe to achieve this timeless look.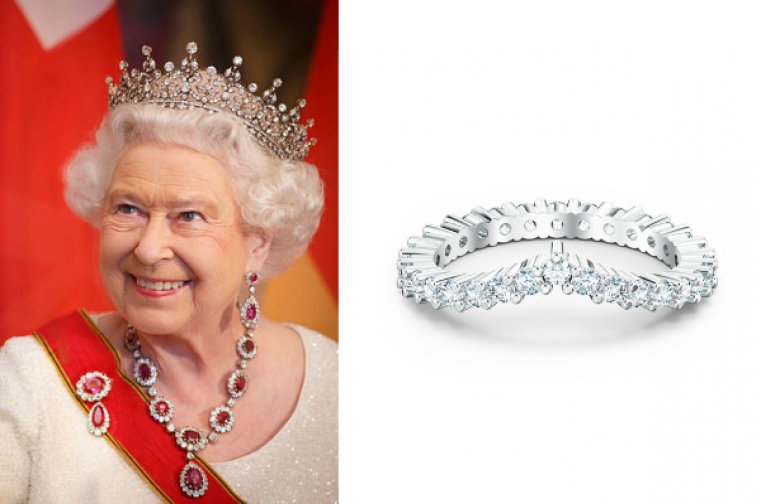 We can't all have our own lavish collection of tiaras like Queen Elizabeth II, but you can add a little luxury to your own collection with Swarovski's Vittore V Ring, a crownlike silhouette to slip perfectly over any finger.

Shop these royal looks here