Lorna Jane: The woman behind the name
Remix NZ Editor Amber Baker had the chance to talk with the woman behind legendary activewear brand and creator of Active Living, Lorna Jane Clarkson. An inspirational workout wonder woman, Lorna weighs in on healthy living, fitness fashion 'no-no's' and her brand's evolution.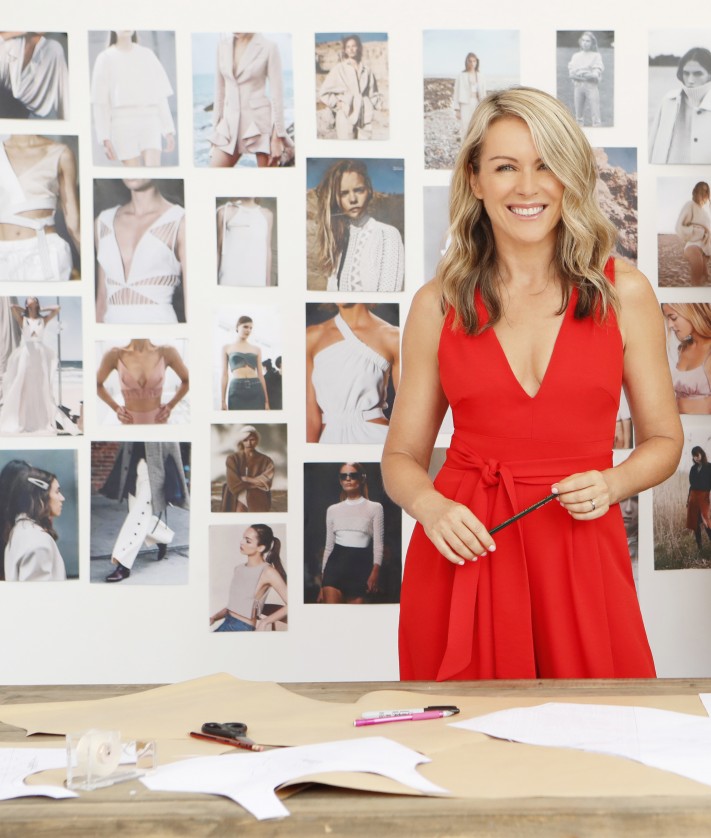 You began your career as a fitness instructor! Is that how the concept for Lorna Jane came about?
I started designing Activewear because I wanted to inspire women to work out. At the time exercise clothing was literally sweat pants and t-shirts, so my idea was to create pieces that were good enough to wear in everyday life as well as workout in, so women would actually want to workout more often. I was working part time as an Aerobics Instructor and studying full-time - so life was pretty hectic... I didn't set out to start a business, it all just kind of evolved from being an instructor, when I realized there was a gap in the market. I started to wear my designs to teach at the gym and the women in my classes wanted this new 'activewear' too. So, before I knew it, I was taking custom orders and spending my evenings and weekends cutting up patterns and sewing at my kitchen table.
How has your empire evolved since those first days of designing on your kitchen table?
From a scale perspective the evolution has been dramatic. We've grown from a literal one-woman band, where I was doing everything from designing and making the pieces to selling them at gyms myself, to then becoming a global business with stores across 17 countries. But our purpose, mindset and the way we operate hasn't changed too much. I still come to the office everyday, but now I have a design team to work with. My husband Bill is CEO and oversees the operational side of the business and I manage the creative and marketing side. We've learned a lot along the way, so have evolved what we do, to make sure that we're always innovating and moving forward. But why we do it remains the same - to inspire and support women.
What is the core ethos of the Lorna Jane brand?
We're about inspiring and supporting women to live a life they love through active living and the daily practice of 'Move, Nourish, Believe'. Everything we do is centred around that - from our activewear, to our social pages and to our app. It's all about our customer and how we can help her own her life with confidence.;''
Tell us a little about the 'Move, Nourish, Believe' motto...
'Move, Nourish, Believe' is the daily practice of active living, the philosophy that I personally and we, as a brand, live by. By moving daily, nourishing your body and mind and believing in yourself, you're creating a positive, healthy lifestyle that will support you in achieving your goals – whatever they might be. It's that simple!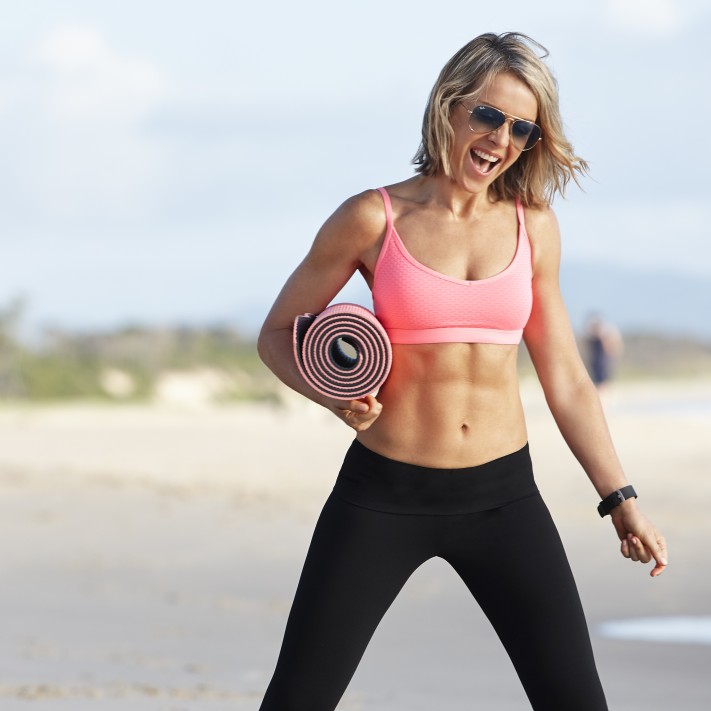 You have such an interest in encouraging healthy and active lifestyles, what do you think are some key things people need to consider for a healthy life?
I may be a little bias but I'm a firm believer in wearing activewear every day. It might sound a little strange but it makes a difference, because when you wear your activewear, statistics show that you are more active. You're more comfortable, you'll naturally do more incidental exercise like taking the stairs and your mind associates wearing activewear with being active, so you're more motivated to make that class at the gym or go for a run.
You should also create some healthy rituals. They can be small things to start with like drinking a glass of water when you wake up, walking your dog after dinner or limiting your social media. But overtime, consistently making small positive decisions for yourself will bring about the changes you want in your life - because it's true what they say – it's the little things every day that make the difference.
And also, keep it simple and don't deprive yourself of the things you enjoy or that are important to you. These things may sound obvious but they're what makes healthy living a positive lifestyle choice rather than a chore.
What is your earliest fitness memory?
I wasn't really into sports growing up but I loved to dance. This led me to ballet classes at a young age and into cheerleading rather than traditional sport at school. This ultimately led me to teaching fitness classes whilst I was studying and then onto designing activewear. So I guess you could say that my love of dance led me to fitness, which introduced me to my life as it is today.
How do you personally shake up your fitness routine to keep motivated?
I like variety and find that if I start to lack motivation, switching it up does the trick every time. I practice yoga most days and usually do a combo of strength training, Pilates and weekend hikes with my dog Roger and husband Bill. It's always going to be a struggle to get yourself excited and motivated to do something you don't want to do. But if you actually enjoy your workout, you're less likely to hit that snooze button and staying motivated is instantly easier! So, I choose exercise that I enjoy.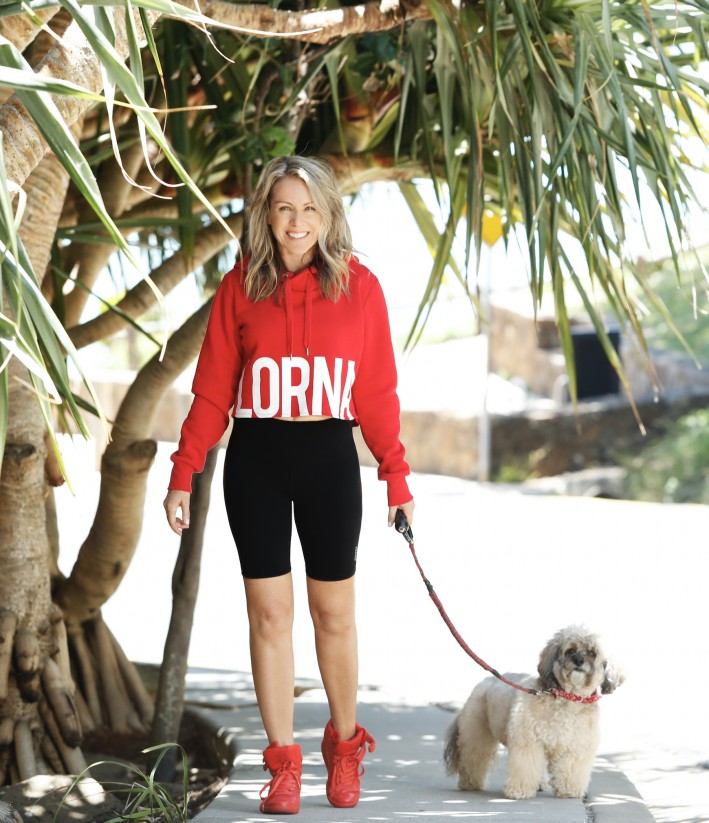 Are there any activewear fashion no-no's...
My philosophy with everything I buy now is to - buy better, not more. So with Activewear that's about buying quality pieces that you can wear for all of the different workouts you do. So look for technical fabrics, functional supportive designs and pieces that you love enough to wear over and over again. Aside from that, steer clear of tights with fabric that goes sheer when you stretch – because that's the last thing you want to be worrying about when you're spinning or doing a downward dog. Look for fabric with light blocking technology and plenty of stretch and when you're trying them on make sure you put them to the test by bending and stretching like you would in a class.
What activewear trends can we expect to see next season?
High-waisted tights are going to become even more of a mainstay for your workouts but also in weekend and casual wear. The sports bra will become your everyday bra and you will be layering them with a cropped tank or hoodie. Pops of neon are trending (in trims and bras) as well as animal prints and mesh panels. Branding is still important and you'll be wanting to wear your favourite Lorna Jane Tee or hoodie with everything from jeans to skirts.
Describe your go-to outfit...
It's getting chilly here in Brisbane, so at the moment I'm loving my oversized iconic hoodie worn over full-length tights with phone pockets - how did we ever live without them?! - and the classic Pammy bra because it's supportive, yet comfortable enough to wear all day.