Love after lockdown: New study reveals how our expressions of love changed post-2020
It's fair to say the events of last year left little unchanged. From contactless caffeine deliveries to searches for sourdough coming out on top, we definitely observed some weird and wonderful trends in 2020. But, one trend lesser talked about, was love after lockdown – until now...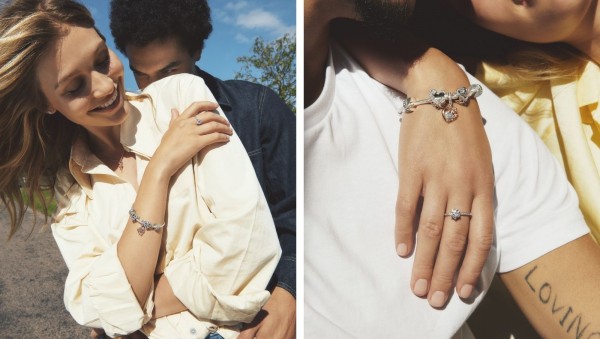 Despite a handbrake on real-life dating, as the world retreated indoors, love didn't take a back seat during 2020. Through all the challenges, we saw budding romances, new relationships made official and engagements takeover our feeds, proving that love really does conquer all. Swiping on dating apps even broke records. We're social creatures and human connection is essential after all. But, what about now, in 2021, has the way we connect changed?
In the lead-up to Valentine's Day, jewellery brand Pandora conducted a study, exploring what love means in today's world.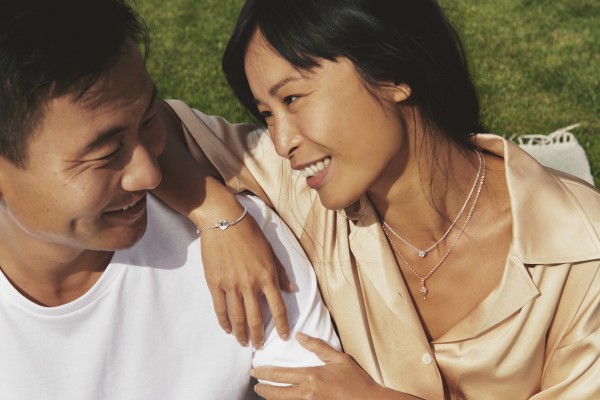 The campaign, 'An Exploration of Love', examines the positive impact 2020 had on love and relationships. From the way we communicate with our partner to how we connect with loved ones, Pandora delved deep, surveying 11,000 respondents.
'You don't know what you've got till it's gone,' or so the lyrics go – and that certainly rings true when it comes to relationships, according to Pandora's findings. Perhaps because we've now experienced going without seeing our loved ones, we're valuing real-life engagement more than ever. Inarguably, it's difficult to replicate that in-person connection, no matter how much of a charmer you are over DMs.
The key findings
Warning: grab the tissues.
Relationships are more important than ever
70 percent of those surveyed believe relationships are more important than ever before – and over half of this group said that connections with people were a source of joy during turbulent times. Respondents unanimously agreed, challenging times posed even more reason to nurture relationships.
Quality time
64 percent say they now talk more with their loved ones than before the pandemic.
What's also heart-warming, is that 66 percent now also feel inspired to make more of an effort with the important people in their lives.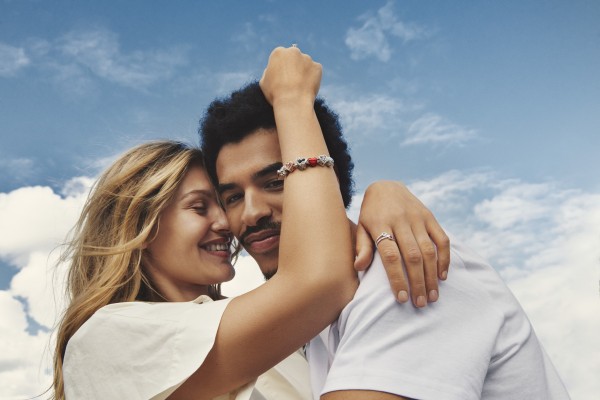 Little acts of love
We're seeing a shift towards more traditional wooing and romantic gestures. Little acts of love have increased since the start of the pandemic, including gift-giving (61%), helping around the house (44%) and complimenting loved ones (37%). *not crying*
Mark your calendars
Birthdays? Anniversaries? Valentine's Day? Pencil them in your calendar. Around 50 percent of participants feel loved when their significant other shows that they are thinking of them and remembers special occasions, like Valentine's Day - it's just over a week away by the way ;)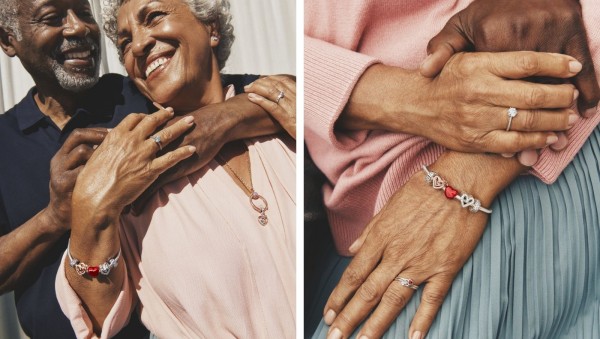 Pandora's survey is a timely reminder that the smallest gestures can have the largest impact. Little acts of love or thoughtfully-selected gifts – not grand gestures – are today's love language.
To accompany the campaign, Pandora has unveiled a film series featuring a collection of real-life love stories. Wearing their heart on their sleeve (and wrist), people from all corners of the world share their personal experiences with love and tales of friendship.
Watch Pandora's 'An Exploration of Love' above and join in by sharing your love story on Instagram alongside #VoicesofPandora
Pandora Valentine's Day 2021 Collection
Everyone deserves to feel loved on Valentine's Day. Whether it's for your partner, galentine, mum or yourself, a thoughtful gesture might seem small, but can mean the world after a challenging year.
Artfully blending sentiment and iconic style, Pandora's expertly crafted and designed Valentine's pieces timelessly encapsulate the essence of love.
Ahead are our top picks from the new collection…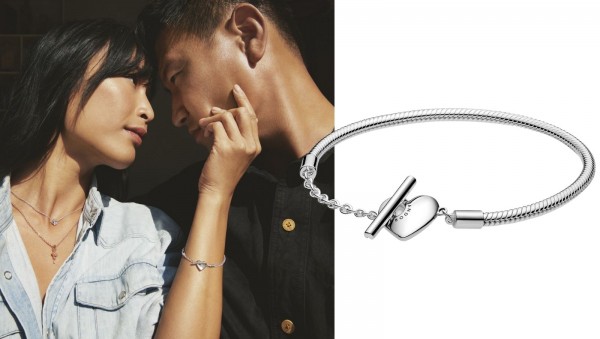 Pandora Moments Heart T-Bar Snake Chain Bracelet, $119 | Shop now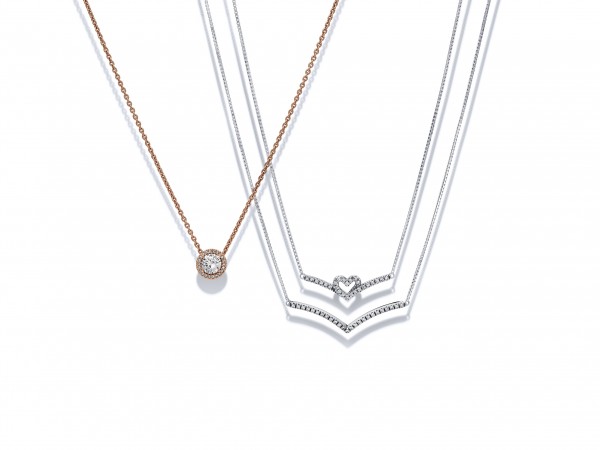 L-R: Pandora Round Sparkle Halo Necklace, $219; Pandora Sparkling Wishbone Heart Collier Necklace, $119; Pandora Sparkling Wishbone Necklace, $119 | Shop all necklaces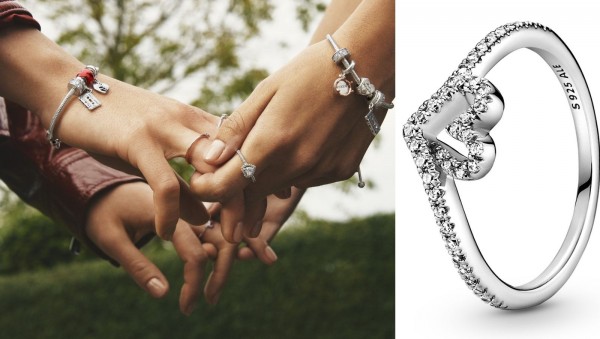 Pandora Sparkling Wishbone Heart Ring, $69 | Shop now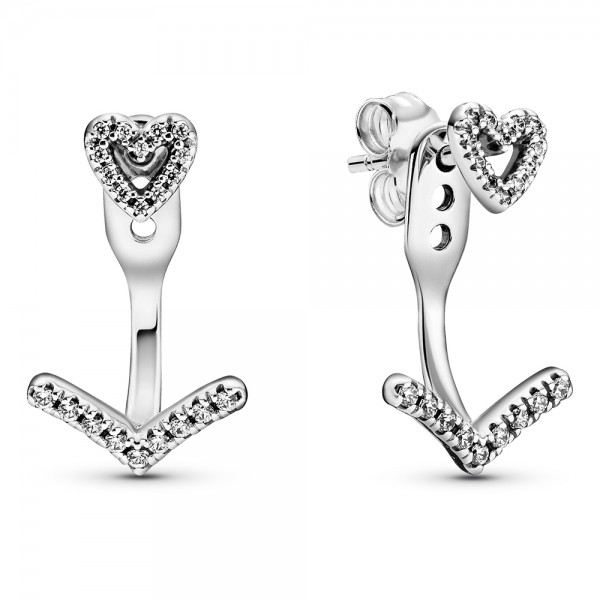 Pandora Sparkling Wishbone Heart Stud Earrings, $89 | Shop now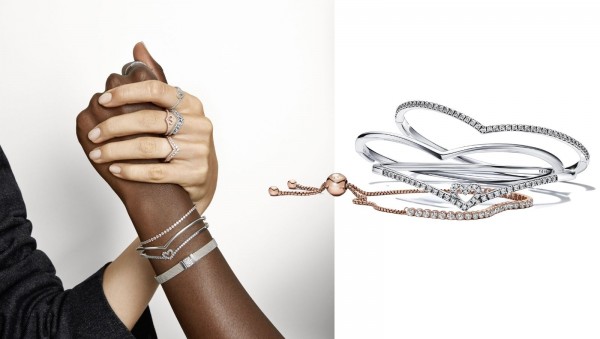 L-R: Pandora Sparkling Wishbone Bangle, $169; Pandora Polished Wishbone Bangle, $119; Pandora Sparkling Wishbone Heart Bangle, $169; Pandora Sparkling Slider Tennis Bracelet, $229 | Shop all bracelets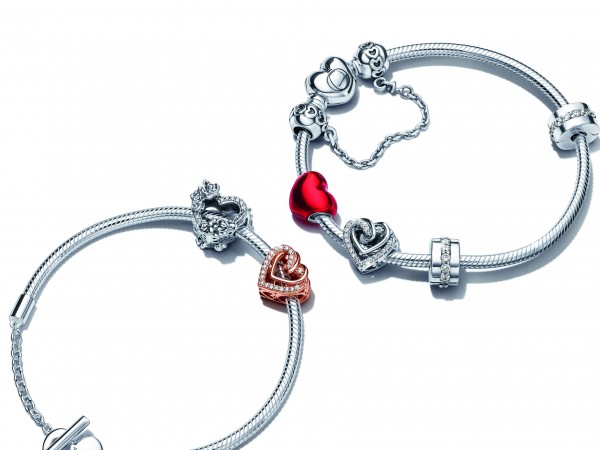 Pandora Moments Heart T-Bar Snake Chain Bracelet, $119; Pandora Moments Heart Clasp Snake Chain Bracelet, $99; Pandora Charms, from $59 each
Pandora's high-quality jewellery is sourced and produced according to high ethical standards. With respect to both people and the planet, the Valentine's Day collection is sustainably made with 71 percent recycled silver.
Check out the full Pandora Valentine's Day collection online now