Is it just us, or does the sun only come out on Mondays? Sometimes it seems as though as soon as we set foot in the office on a Monday morning the sun comes out from behind the clouds and streams through the windows, teasing us after a weekend of grey skies and rain! Unbelievable.
The good news is: our Monday Must-Haves this week will bring some sunshine to your life, even if the weather gods don't. From new ice cream flavours to holiday collections and a well-timed party edit, our list of favourites this Monday is sure to brighten your mood. The only question is: how early in the day is too early for ice cream....?!
Run to your nearest Ben & Jerry's store NOW!
There's no denying the fact that in the Remix office we ALL love ice cream! So excitement is at an all-time high knowing that Ben & Jerry's has just released a brand new flavour just in time for ice cream season (although, when isn't it ice cream season?). The Tonight Dough, a New York favourite named after Jimmy Fallon's tongue-in-cheek show, is a mash-up of chocolate and caramel ice creams with chocolate cookie swirls and chunks of chocolate chip cookie dough and peanut butter cookie dough. Umm, YUM!! Grab yours now from the Ben & Jerry's flagship store in Ponsonby, or check online for other retailers, here.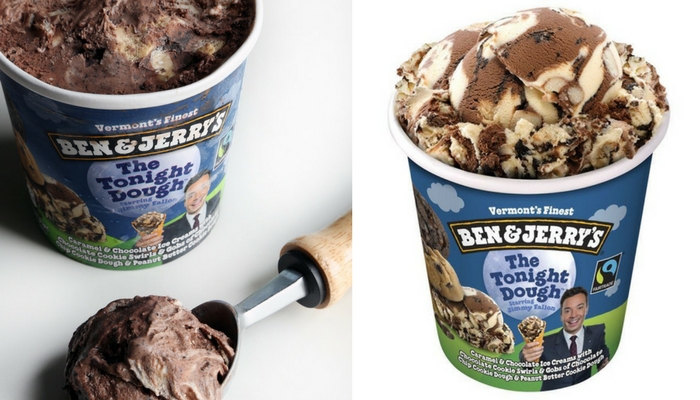 Bros + Yoga = Broga of course!
While there is nothing unmanly about yoga, we can't help but notice that most classes are female dominated. The thing is, yoga is such a fantastic full-body workout that there's no reason at all why more men shouldn't spend time on the mat. Now, thanks to Lululemon and Rise Hot Yoga & Pilates, guys can give yoga a go by participating in a free class on Saturday 25th November. The aptly named Broga classes will take place at 10:45am and 12:15pm and will be all-male, designed specifically for the male physique. Rise Hot Yoga & Pilates founder, Alexandra Stafford, says the class was created to make guys feel welcome and introduce them to something new. The Broga class will be a fast-paced, full body hot yoga workout with a focus on shoulders and legs. Only 20 spots are available for each class, so jump online to book your place, here.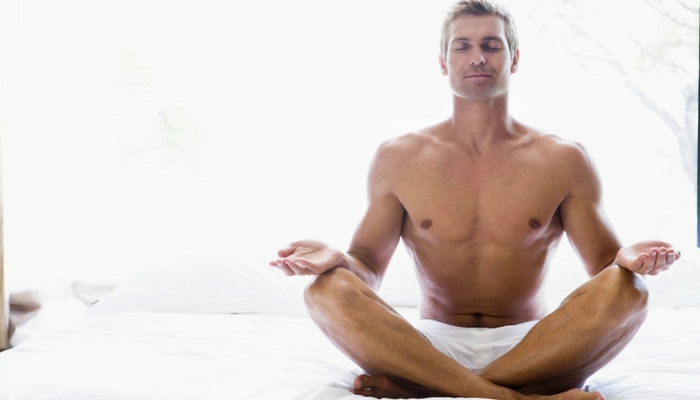 Celebrate the beauty of light this Christmas with L'Occitane
Give the gift of wellbeing this Christmas with L'Occitane's Holiday Collection. Brimming with festive colour, the Terre De Lumiere limited edition collection is all about celebrating the Golden Hour when the light embraces the sky and kisses the earth. L'Occitance have taken this beautiful light and turned it into a fragrance of mesmerizing gourmand notes and aromatic freshness. Surprise and delight a loved one with a Terre De Lumiere gift set or one of L'Occitance's cracker collections, complete with luxury travel-sized products. We love the L'Occitane Christmas Baubles - the chic way to adorn your Christmas tree with decorations this year. Find the perfect L'Occitane gift, here.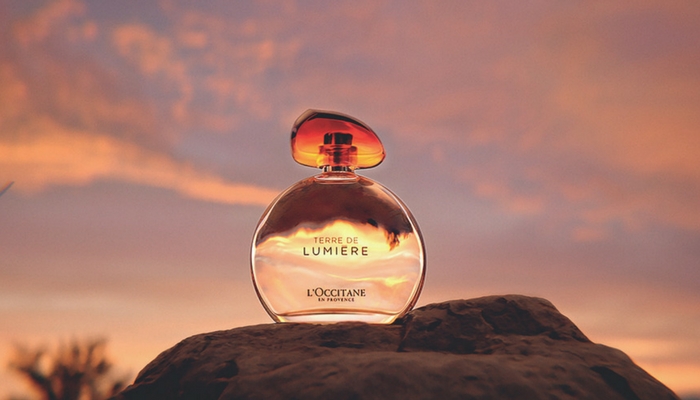 Get party ready with H&M
The festive season is already kicking off and we're sure that soon it's going to feel like one party after another! Thankfully, H&M has our party wardrobe sorted with their new collection of playful pieces. From metallic skirts, dresses, tops and shoes to ruffled everything, we're loving every piece of this summer collection. Don't miss the 'Flounce' top, 'Frill' skirt or 'Metallic' slingbacks. Suddenly we're feeling very excited about the busy season ahead! Feast your eyes on all of the pretty, here.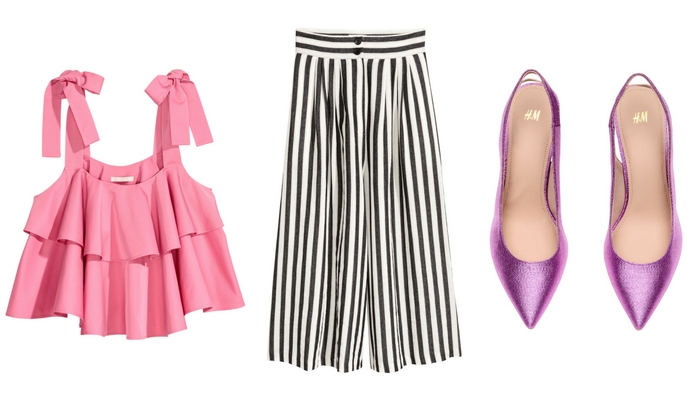 Reebok teams up with Queen Gigi for another epic collection
Reebok Women has once again teamed up with Gigi Hadid to drop a must-have collection of workout attire. With prints inspired by Korea's K-pop culture and moisture-controlling fabric, you'll be able to tackle any workout in style. The #perfectnever campaign features a collection of metallic sneakers, bright red leggings and chic strappy sports bras which look great underneath a loose singlet whether you're in the gym or hitting the pavement. Feast your eyes on the collection, here.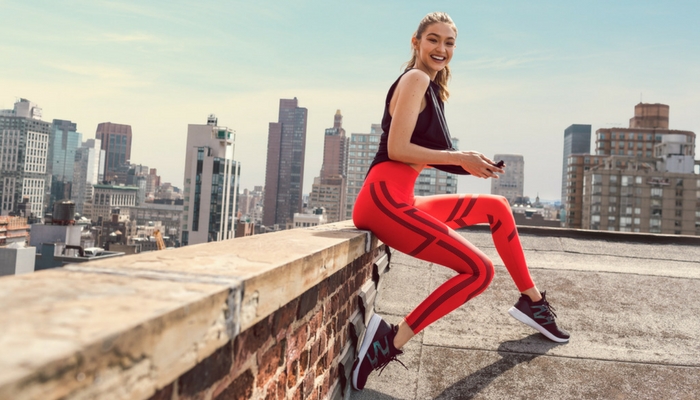 Ecoya Gift Sets
We're pretty much obsessed with the many beautiful scents of ECOYA. From their stunning madison jar candles to delicious-smelling body lotions and hand washes, it seems ECOYA can do no wrong. Just in time for the gifting season, ECOYA has created three gift sets absolutely perfect for the hard-to-buy-for person we all know and love. Our favourite has to be the Mini Reed Diffuser Set which features three diffusers, all in mini size, wrapped in a luxe, limited edition gift sleeve. Each set contains ECOYA's iconic French Pear, Lotus Flower and Sweet Tea & Jasmine scents in a contemporary glass jar with a chic silver lid. Check out ECOYA for all of the gift sets, and more, here.
Join us at T Galleria this weekend
Head over to T Galleria to join us for duty-free shopping with a difference this Friday 24th November! We've teamed up with Karen Walker who will be sitting down with Remix editor, Steven Fernandez, to chat about her perfume collection ahead of Christmas. You'll get the chance to meet Karen Walker and enjoy demonstrations, drinks, nibbles and special offers exclusive to this one-off event. If you're one of the first 50 people in line for this fantastic event, you'll receive a mystery Welcome Gift, with other prize draws taking place throughout the evening. For more information head to T Galleria.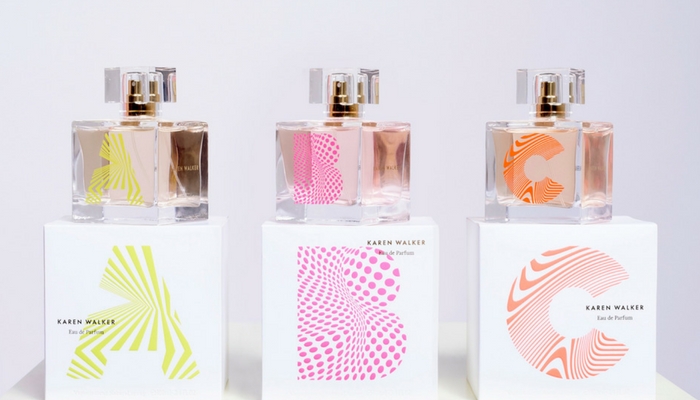 Get glam for Christmas with Glamour Boutique
With a curated collection of chic silhouettes and edgy details, Glamour Boutique is the go-to destination for formal attire. Whether you're shopping for something to wear for a ball, race day or wedding, Glamour Boutique has an extensive range of internationally-sourced labels. As well as finding the perfect special occasion gown, you'll be able to complete your look with accessories from the Glamour Boutique range. We all like to feel a million dollars when we dress up and go out and now that's easier than ever thanks to Glamour Boutique. Check out the full range of Glamour Boutique dresses, here.