Sneak a peek at Maggie Marilyn's brand new collection, 'The Best of It'
Nostalgia of summers past is a feeling shared by us all, and Kiwi designer Maggie Marilyn harnessed those feelings to curate her first international runway show for Afterpay Australia Fashion Week (AAFW), The Best of It. Vibrant and playful with a love for sailing clubs and sunset watching on the beach, Maggie's newest collection allows us to carry a little bit of summer with us throughout our winter travels.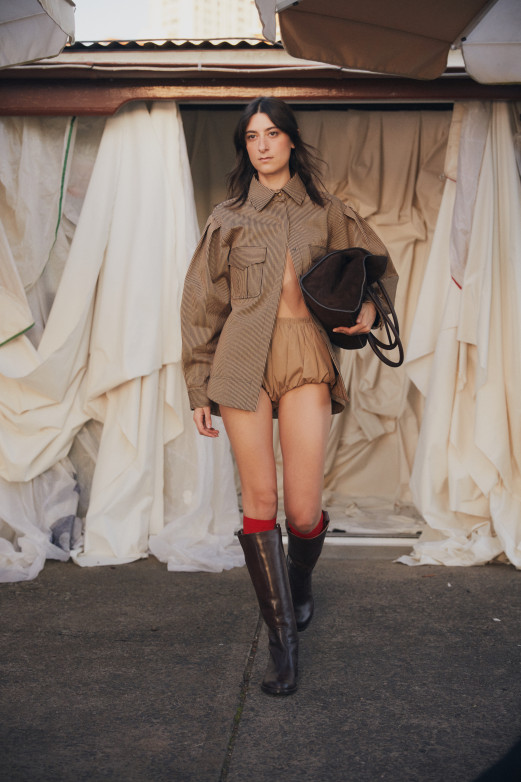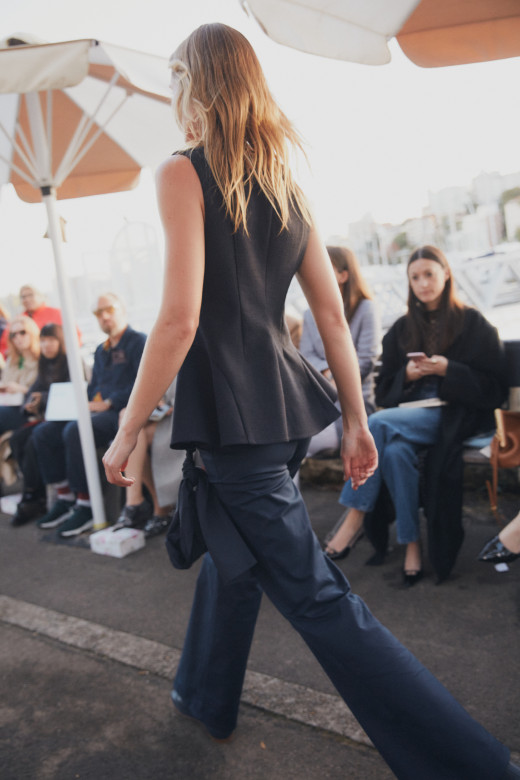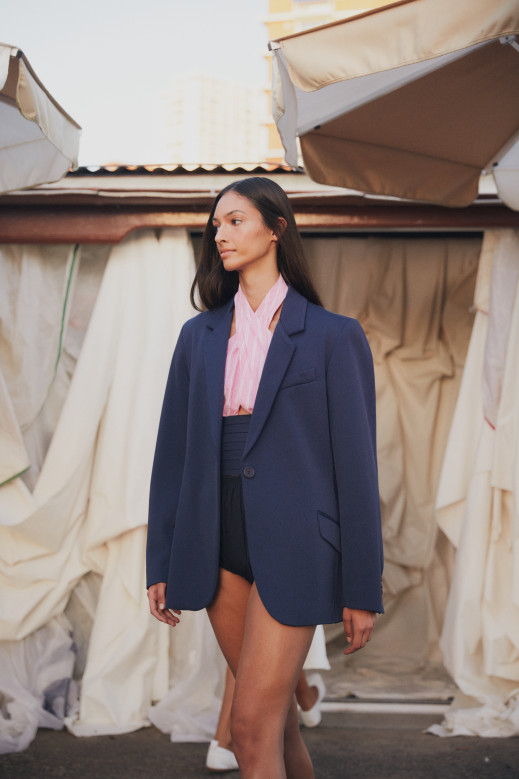 Held at Rushcutters local sailing club, the rustic runway was dressed with painted floral prints inspired by Maggie's Mother's garden roses and stripes that pay homage to the stripes of summer hidden amongst life jacket detailing, your favourite beach towel, and of course the sailor stripes that we all know and love. Sparkles are delicately featured amongst the detailing of the collection, inspired by the bounce of the sun's rays when it hits the ocean on a bluebird day. Boucle wool shackets were paired with striped swimwear, and denim jeans partnered with bubbled satin silk blouses, ready to be worn on those long summer nights.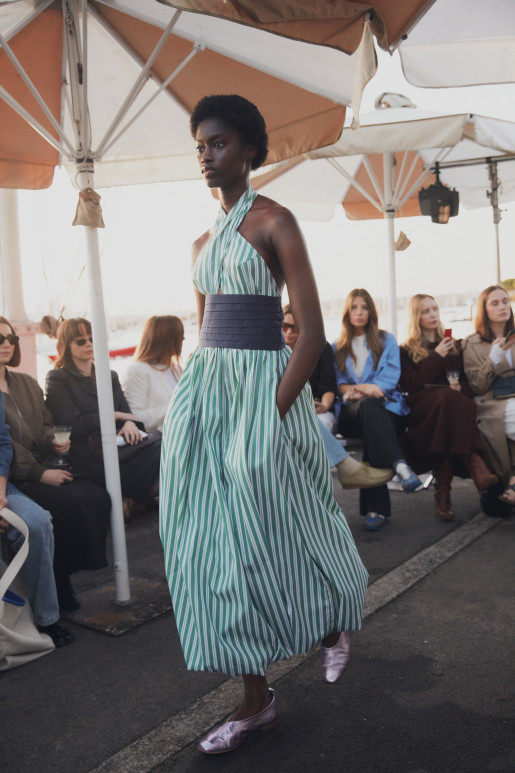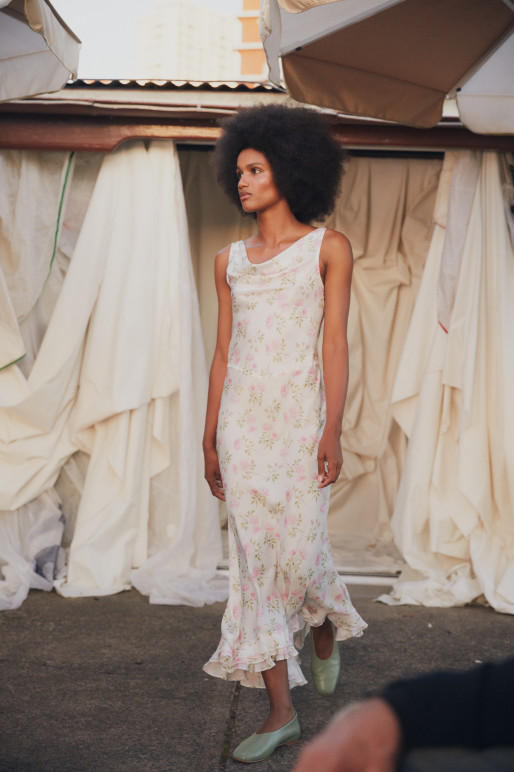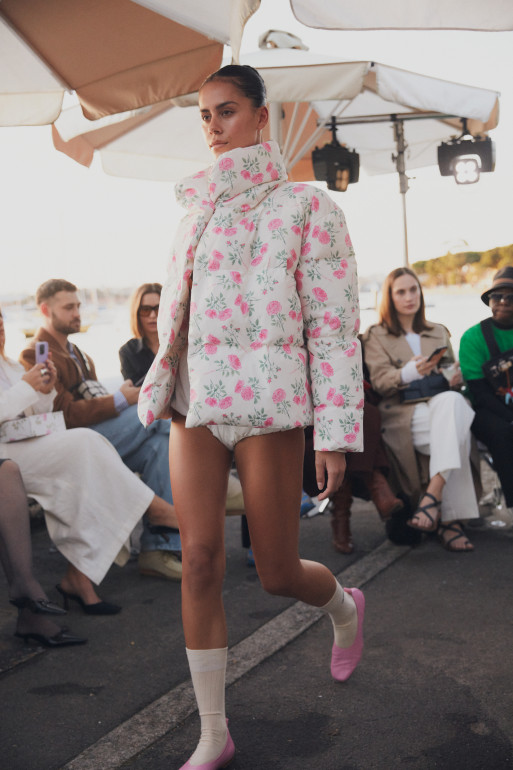 "We believe in clothing as a passport. When done right, it has the power to take its wearer to a disposition more joyful, hopeful and courageous. And when buoyed by the right mission, clothing can inspire its wearer to change their world." - Maggie Hewitt, Founder and Designer.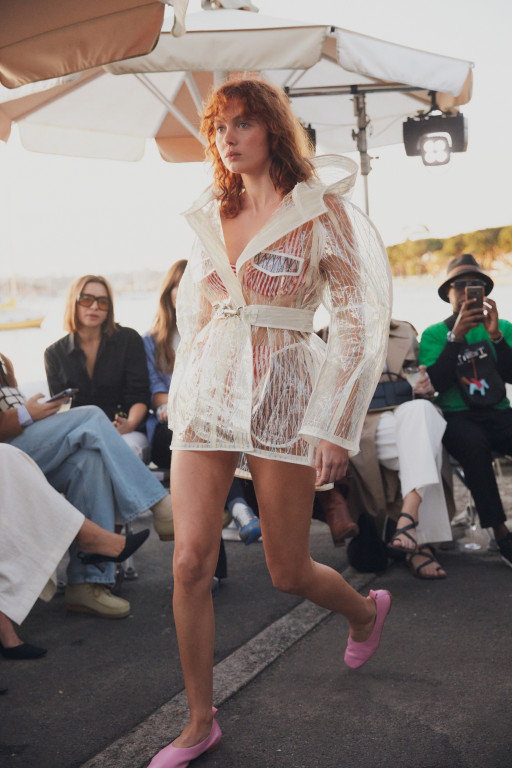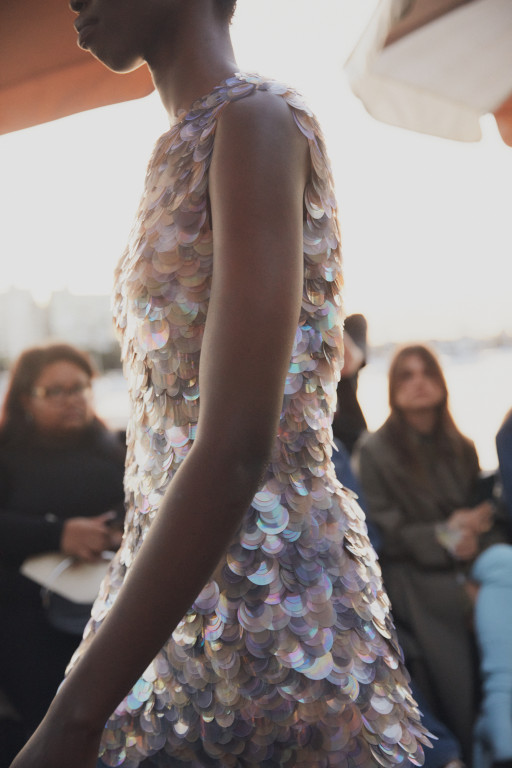 Launching on June 14th, Maggie Marilyn's first drop will be available to shop online, or at Maggie Marilyn stores located in Auckland, New Zealand and Sydney, Australia.