Fash Babies: The celebrity kids that are taking the fashion world by storm
It seems that a few celebrity kids are giving their famous parents a run for their money when it comes to the fashion stakes. These fashionable littlies are enough to make you want to ditch spending all your money on yourself, and rather splash out on designer duds for a mini-me.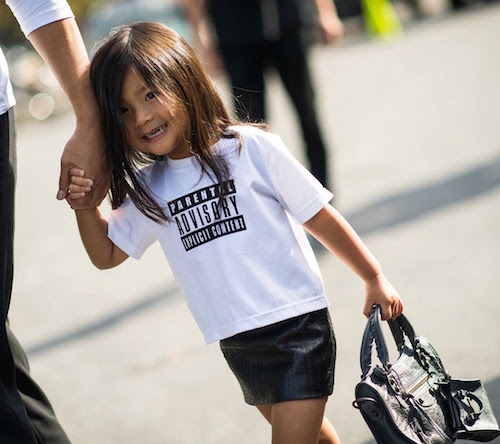 Aila Wang
Alexander Wang's pint-sized niece has earned some major style credit over the last few years, appearing at various fashion shows in custom Wang threads, courtesy of her uncle. Her most iconic look of all time, was when she arrived at New York Fashion Week 2013, dressed in a leather mini skirt, Nike slides, a custom Wang tee, and to top it off, a Balenciaga bag.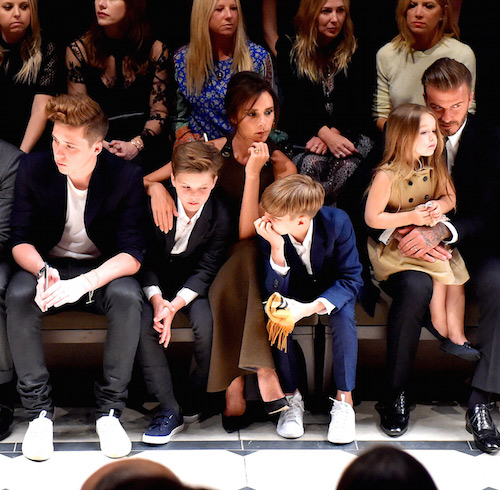 Beckham Kids
This will come as no surprise – with David and Victoria Beckham as parents, you would hope that the Beckham children would have impeccable style – and they do not disappoint. At only 13, Romeo has already scored a Burberry campaign; while older brother Brooklyn has recently secured a photography gig with, wait for it, none other than Burberry. And younger siblings Harper and Cruz are regulars in the front rows of high fashion shows. Why would we expect any less?!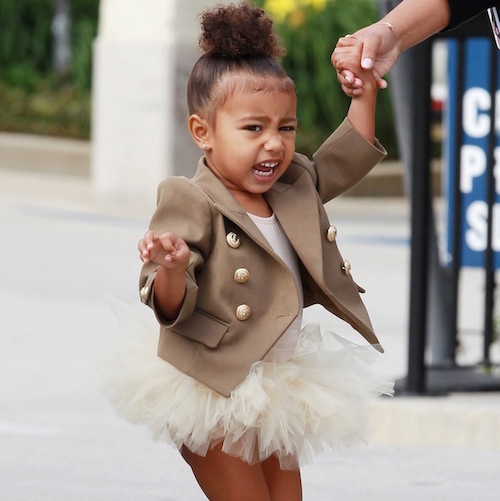 North West
Being the daughter of Kim Kardashian and Kanye West really does seem to have its benefits, as proved by tiny tot North. At only 2 years old, North seems to have conquered more fashionable feats then many celebs well beyond her years. When she was born, she was gifted huuuge amounts of designer clothing from many of her parents famous designer friends, and still rocks top labels wherever she goes, from Balmain to Givenchy.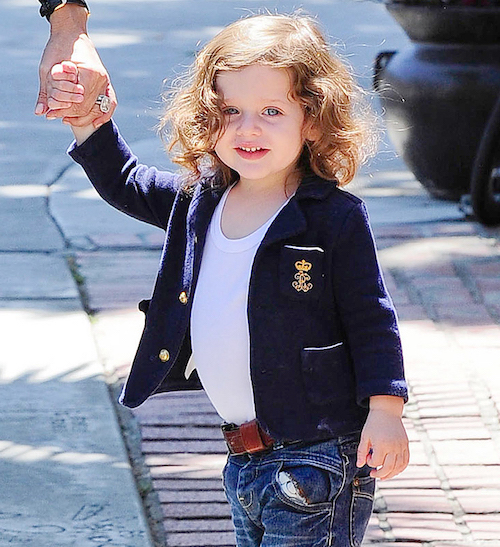 Skyler Berman
Rachel Zoe's adorable 4-year-old son Skyler Morrison Berman seems to have taken after his fashionable mum. Yes, okay, she is probably responsible for his charming street style, but he still makes the list. Skyler often is seen attending fashion shows and events with Rachel, and is frequently the star of her Instagram feed. His blue eyes, brown curls, and pouty lips just top it all off.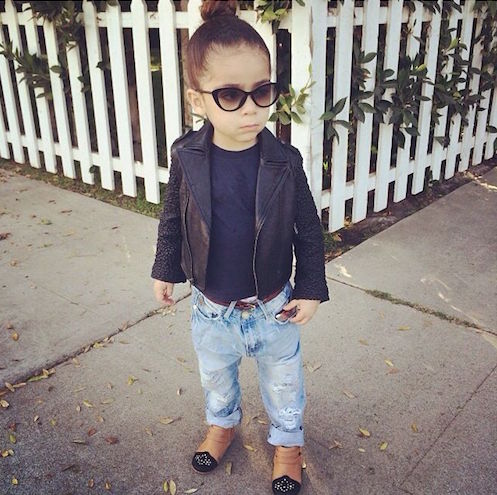 Alaia Rose
The super cute daughter of celebrity stylist, Monica Rose, just has to round off our list – and you can see why. The five-year-old has a wardrobe equipped with more designer labels than the majority of adults, and she sure knows how to rock them. It isn't out of the ordinary for Alaia to be wearing Chanel or Gucci to the playground, and mum Monica allows her to pick her own outfits each day – which seems to be working in her favour! Bless.
Words by Billie Cole
Images: onfashionandthings.blogspot.co.nz, vyral.org, lifeandstylemag.com, elle.fr, monicarose.com