NZFW Kahuria 2023: Day One
New Zealand Fashion Week is Aotearoa's only international fashion event, which takes place in Tāmaki Makaurau Auckland. New Zealand fashion designers showcase their new collections through runway shows, events, public activations, digital presentations and exhibitions. Here's a rundown of everything that happened on day one of NZFW Kahuria 2023.
KIRI NATHAN
Kiri Nathan kicks off the week by making history, becoming the first-ever Māori designer to open New Zealand Fashion Week. A powerhouse of NZFW, Nathan's runway showed the journey of Māori fashion over time after the colonisation of Aotearoa, and the story is told through beautiful woven textiles (a traditional Māori practice of clothing design), earthly tones, raw fabrics, and flowing silhouettes. More to come on Kiri's show by the end of the week.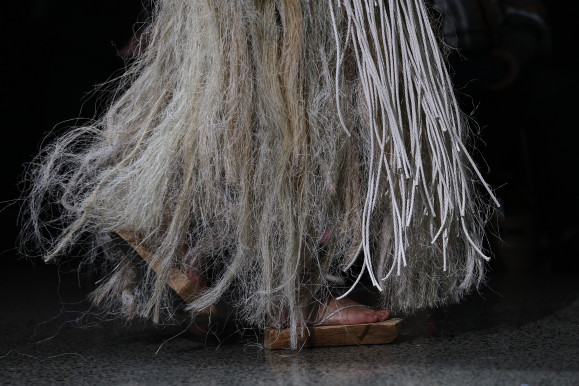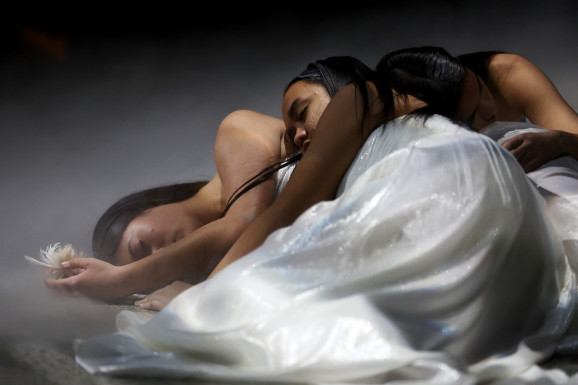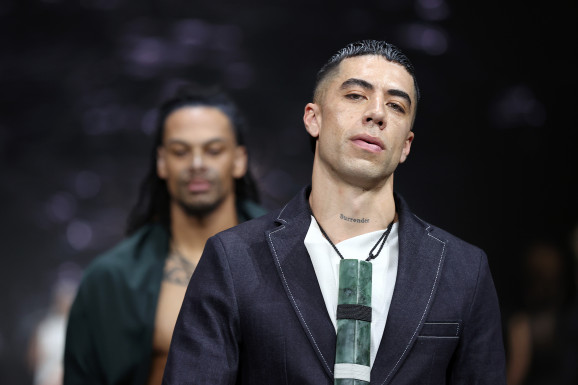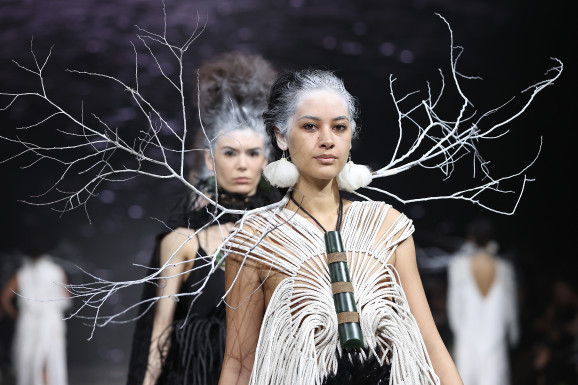 RORY DOCHERTY
Rory Docherty brought romantic silhouettes to the runway this morning, and earthly tones paired with pops of silver hinted at the upcoming Spring season's metallic trend. Of course, it wasn't a Rory show without his archetypal perfected tailoring, and the final look boasted a beautifully structured longline coat draped over a crushed silk two-piece - another one of his signatures.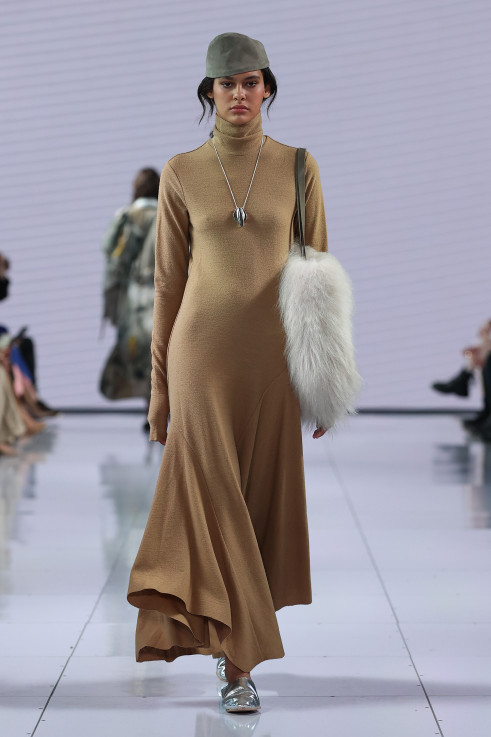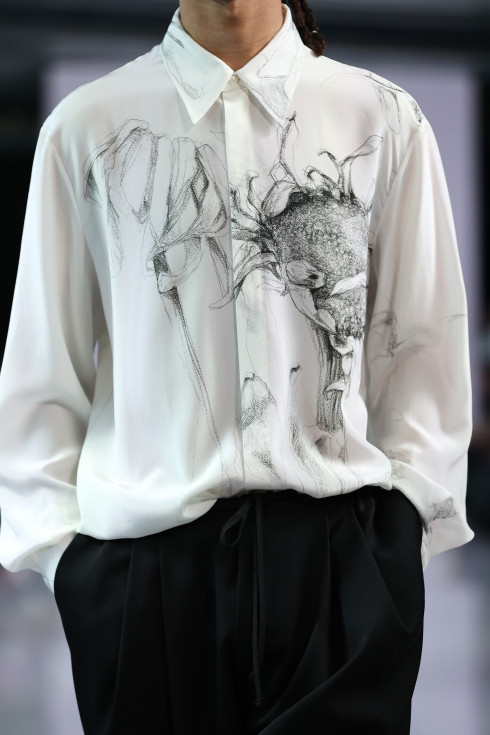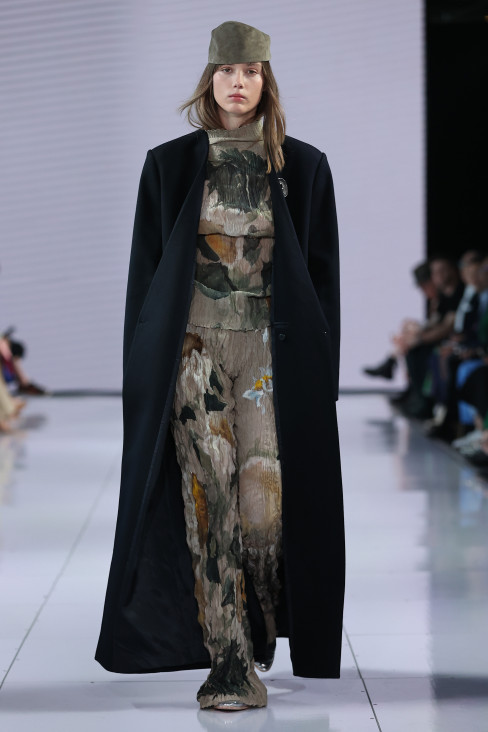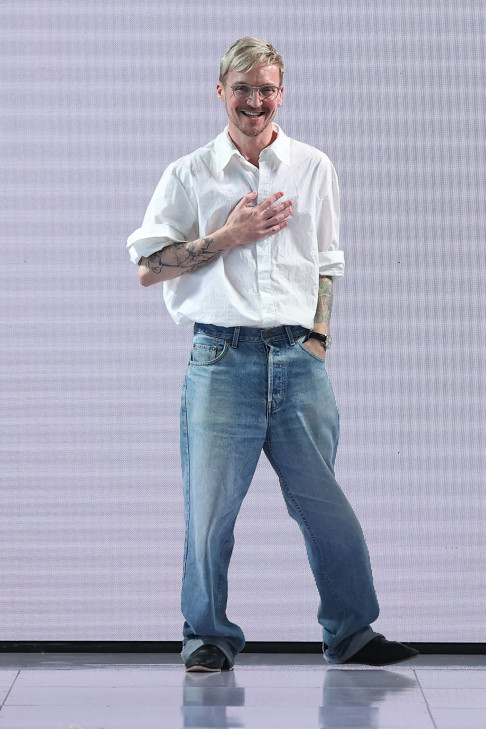 JACQUELINE ANNE
Bold and bright gowns paired with dubstep may seem a contradictory choice, but Jacqueline Anne's show proves this wrong. Her feminine designs take to the runway, giving us our daily dose of joyful dressing and leaving us in awe of her incredible creations. Her designs also nodded to traditional Māori patterns, as well as feather adornments and a good statement heel.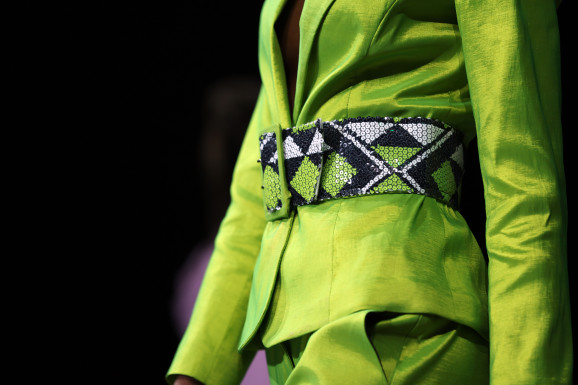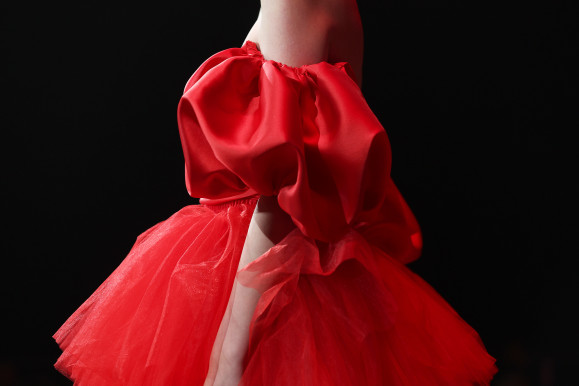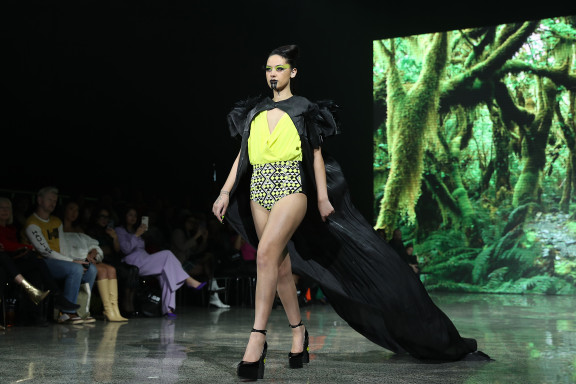 CAMPBELL LUKE
Campell Luke's breathtaking show left viewers in awe, and for good reason. The overarching subject of embracing Māori culture was showcased through incredible live performances, kete bags, and traditional clothing. Hints of flowers were interlaced with a neutral colour palette, and voluminous sleeves according to Bobby Campbell Luke are here to stay. The star of the show was TV personality Kaiora Tipene walking the runway with her newborn baby, enhancing the running theme of whānau, also showcased through the short film playing in the background, as well as the beautiful congregation of models to summarise the show.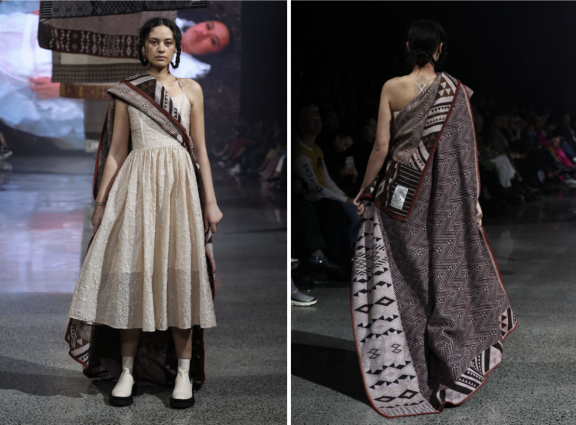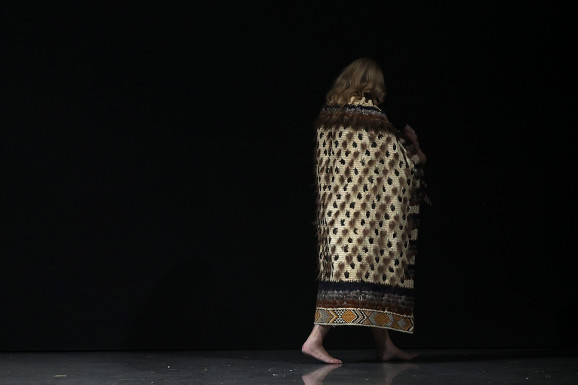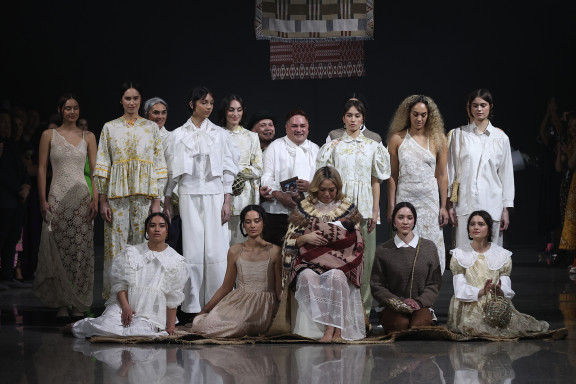 JULIETTE HOGAN
Collection four was shown along the runway for Juliette Hogan's show - her iconic tailoring paired with beautiful flowing silhouettes and archetypal floral designs made for an incredible season and got us extra excited for the summer months that are quickly approaching. The feminine colour palette was perfectly paired with the season overall, and a few pops of colour were extra pleasing to the eye.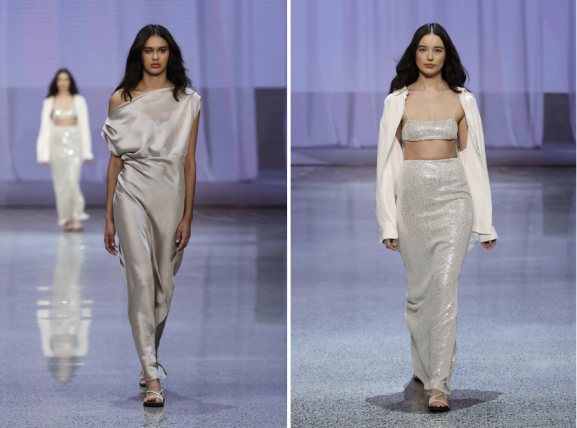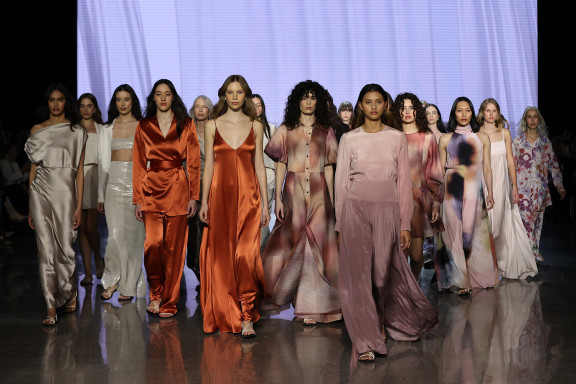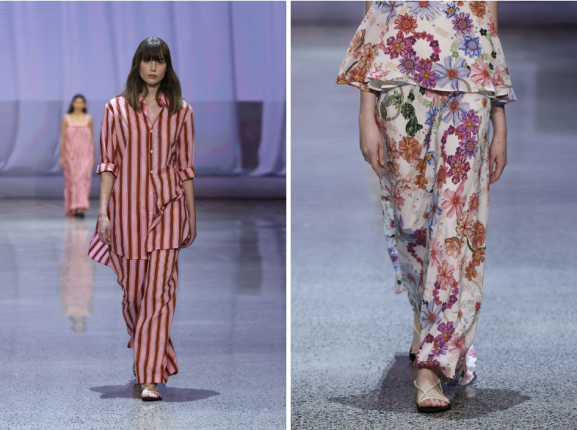 NOM*D
NOM*d presented 'Au Courant' on the evening of NZFW day one at Brad's Warehouse. An immersive experience as soon you walk in the door, guests were greeted with a 360-degree movie of Au Courant, conceptualised and filmed by long-time NOM*d friends and collaborators, Richard Shaw and Iain Frengley. Post-film found you walking up the stairs and in the main hub, surrounded by lifestyle shots of NOM*d's 75th collection, accompanied by sounds from heavy-metal band, Die! Die! Die! - perfectly aligning with the aesthetic of the Dunedin-founded brand.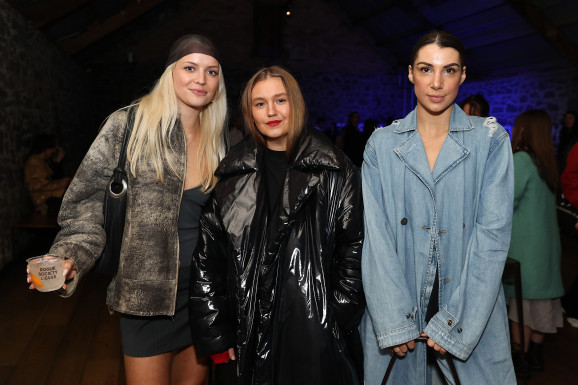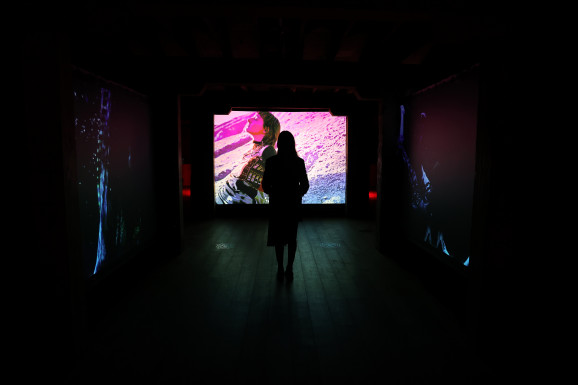 All imagery sourced from Getty Images