The history of Cartier and their infamous Santos watch
Widely acclaimed as the first modern wristwatch to marry form with function, the Santos by prestige jewellery brand Cartier revolutionized the world of watchmaking. From elegant details and precise proportions that transcend trends, the Santos perfectly reflects timelessness and exquisite craftsmanship. And this iconic watch comes with a story.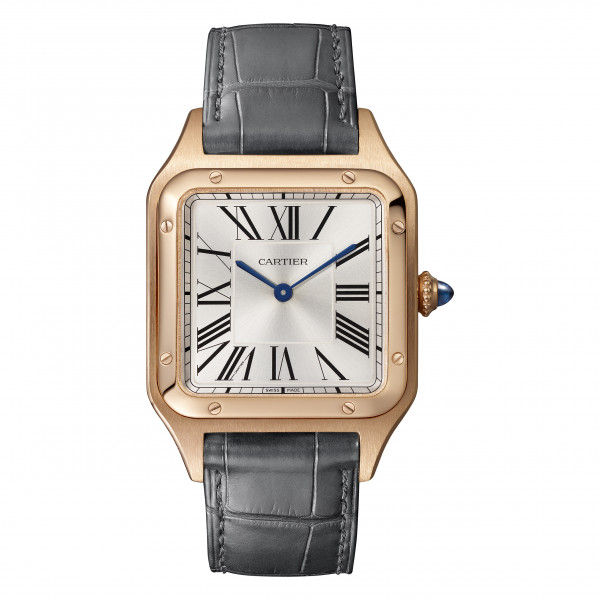 The Santos was born from an unusual collaboration between a renowned watchmaker and an aviator. The story begins in the early 1900's when aviator Alberto Santos-Dumont asked his friend Louis Cartier for a practical watch for his pilot journeys. The famous aviator had one simple wish- to be able to tell the time while flying without having to check his pocket watch. From this, Cartier launched the first modern wristwatch (and pilot's watch) in 1911, and the rest is history.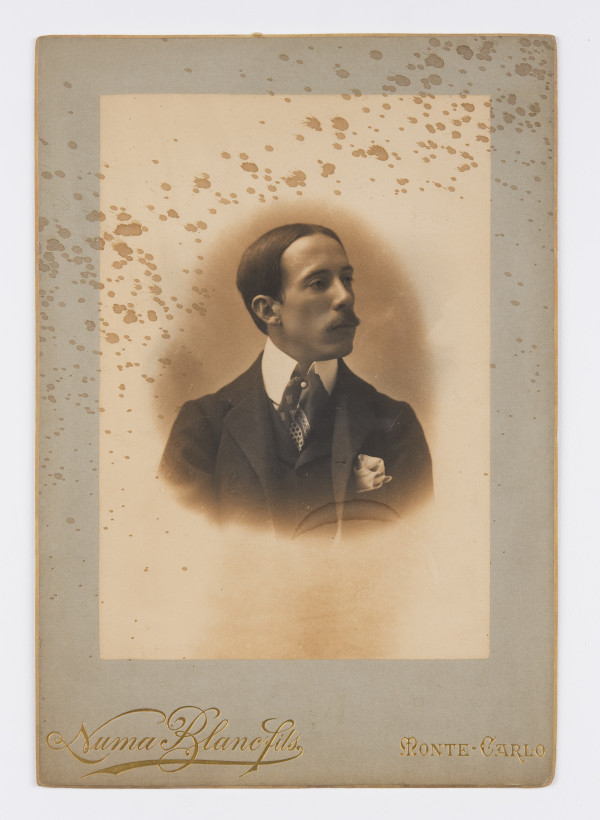 In a world dominated by round watches, Cartier challenged the status quo by re-imagining the classic round shape with a square form. Drawing on the concept of form and precision, the Santos is designed for a perfect fit on the wrist with maximum comfort. Cartier's dedication to detail can be clearly seen in the clear cut lines of the three-dimensional bezel, exposed rivets and streamlined bracelet.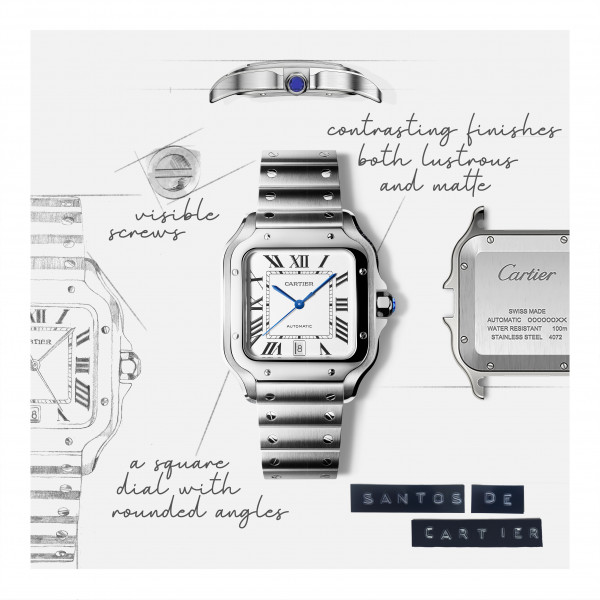 Even classic pieces must evolve with the times and this is something that Cartier understands best. From the Santos de Cartier to the Santos de Cartier Galbée and the Santos 100, Cartier has constantly elevated the timepiece. In 2018, the Santos de Cartier was relaunched with a sleeker design and innovative Quickswitch system that allows the wearer to switch between the metal bracelet and the leather strap. It also features Smartlink technology which allows for easy adjustment of the bracelet length without tools.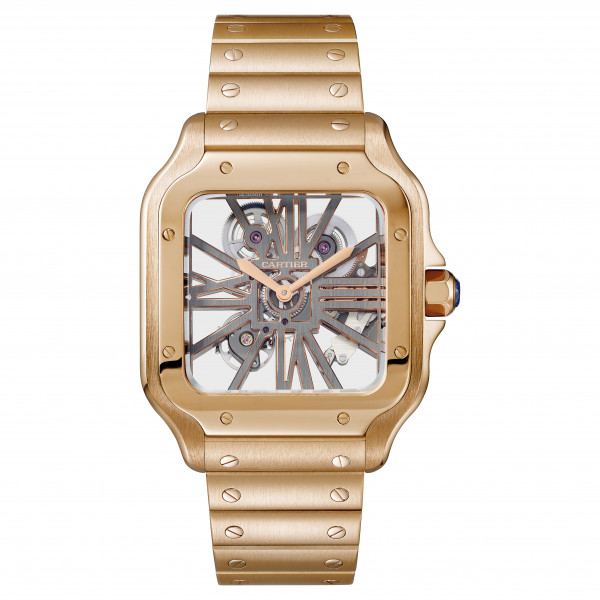 In 2019, Cartier created the Santos-Dumont, an elegant timepiece that pays tribute to the historical models. Featuring a high-efficiency quartz movement and an autonomy of six years, the new timepiece perfectly encapsulates Cartier watchmaking. Available in different colourways and interchangeable straps, there is a Santos for every taste and preference. The Cartier Santos is available now at Partridge Jewellers.