A foodies guide to Pukekohe - with Jess Molina
When it comes to dining out, Jess Molina doesn't muck around. The writer and creative is an aficionado of all things delicious and knows a good hospo joint when she finds one.
After a recent day trip to Auckland's Pukekohe, she gave Remix the inside scoop on the best places to dine and drink – finding there's much more to Pukekohe than meets the eye.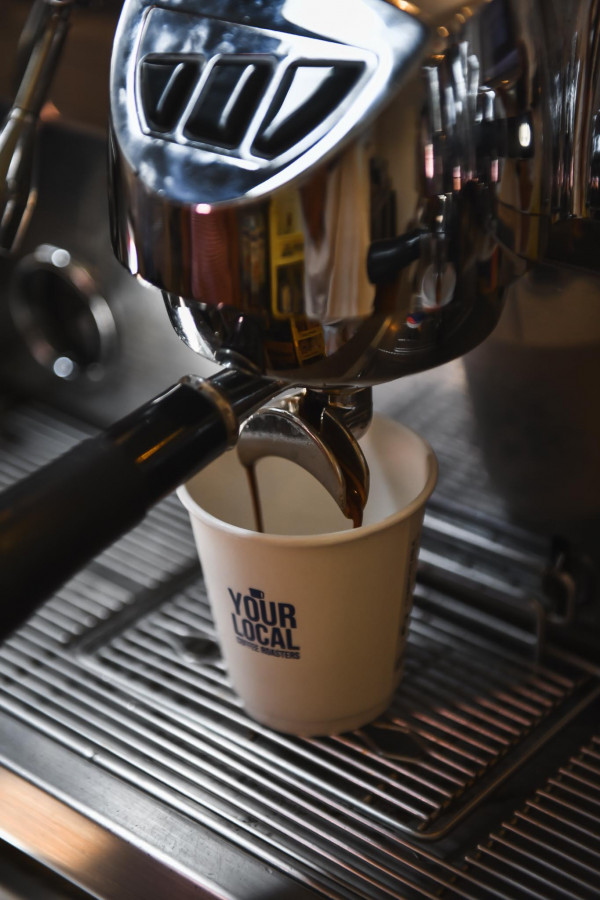 Your Local Coffee Roasters
Any day trip doesn't officially start until there's coffee in the mix so the first stop on Jess' agenda was Your Local Coffee Roasters. Filipino owned and quite literally award-winning (a New Zealand Brewers' Cup Champion), Your Local Coffee Roasters is always buzzing with locals stopping in for a cuppa. Offering three unique roasted blends alongside a selection of delectable cabinet food it's the perfect place to kickstart a day. Don't miss their famous almond croissant and if you're feeling inspired after seeing the baristas in action you can even purchase freshly roasted beans to take away and enjoy at home.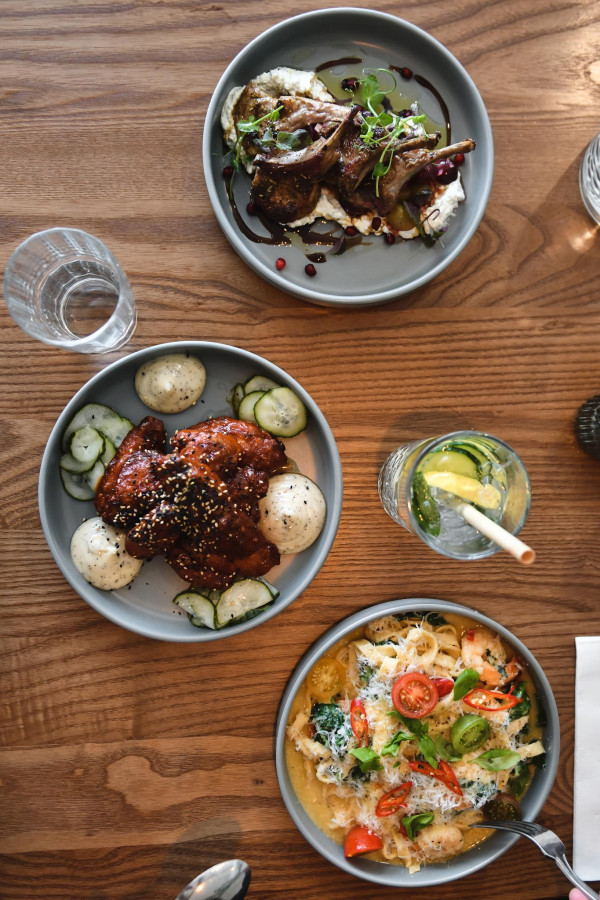 Franklin's Bar and Eatery
For lunch, Jess hit up Franklin's Bar and Eatery. A modern gastropub housed in a historic building in the town centre that boasts a sun-soaked courtyard with a chic Italian vibe. Traversing an array of tastes – from light and fresh to comforting and hearty – no matter your party size, Franklin's will win hearts. Relish in classics like the Korean chicken wings, Persian spiced lamb cutlets, prawn tagliatelle pasta or freshly shucked oysters and cloudy bay clams. There's no better place to while away a sunny afternoon in Puke with a glass of rosé in hand. If you have room for dessert (a separate stomach in Jess' opinion) make sure to order the chocolate fondant, it's gooey centre and choc crumb is god-level.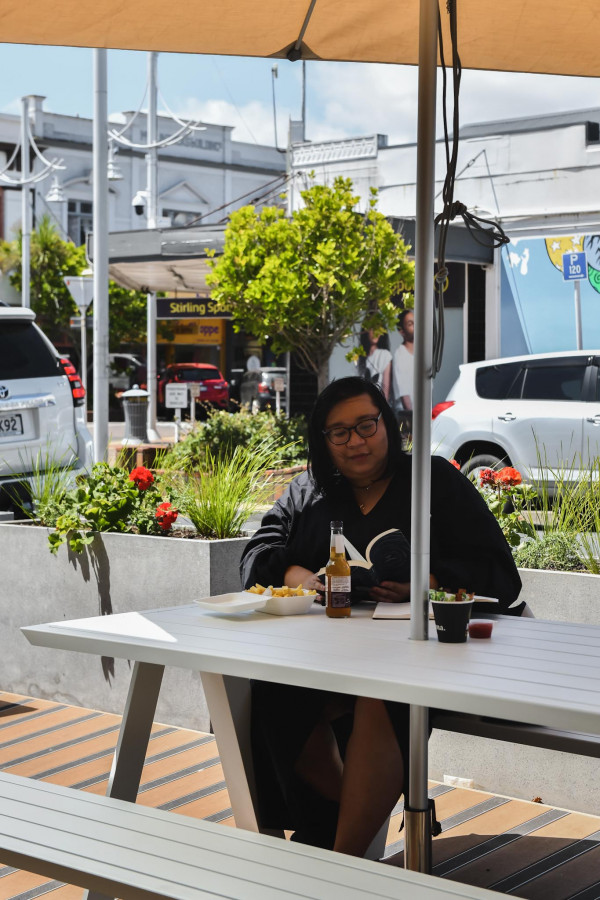 Winner Winner
Before heading in search of a spot for dinner, Jess took some time to explore the town and discovered ornate heritage buildings, chic picnic spots aplenty and vibrant street art. After swinging into Winner Winner for a snack, Jess parked up at one of the trés chic picnic spots for some chill time with a book in hand.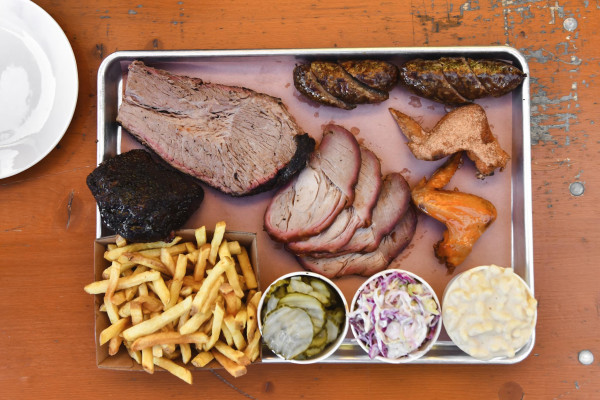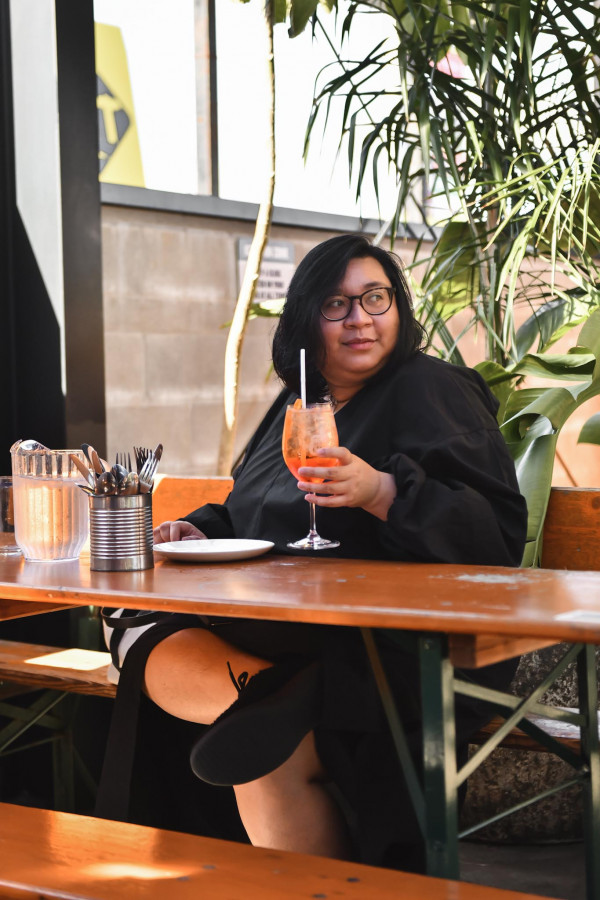 Blue Ox Babe
If you've ever wondered what an authentic Texas Low'n'Slow BBQ joint is like, Blue Ox Babe is the answer. Taking barbeque to a whole new level it's a carnivore's dream – and after hearing rave reviews it became Jess' dinner destination. One of the main features is an on-site BBQ pit (affectionately named Eleanor) that is a whopping 6 metres long and can fit a tonne of meat inside, yes you read that right…one tonne (aka 1000kgs). Nothing cooks in Eleanor for less than 5 hours with some speciality meats simmering away for up to two days. At Blue Ox Babe you'll be spoilt for choice with a menu that offers meats by the gram, think beef cheek, pork belly, ribs, brisket, speciality sausages and more, accompanied by mouth-watering sides like mac and cheese, pickles and slaw. Give it a go and thank us later.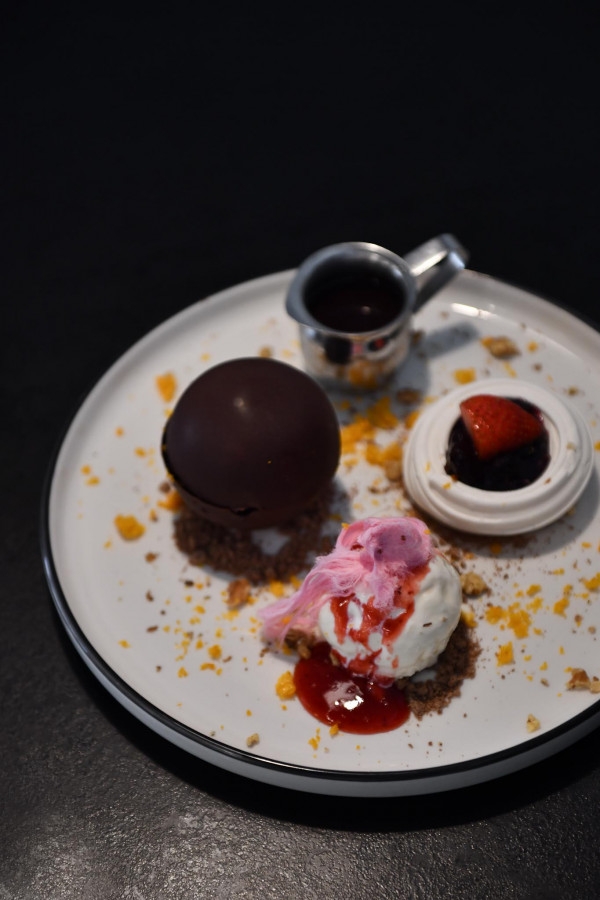 Charleston's of Pukekohe
Jess' final find of the day was the deco-inspired Charleston's. Known for its delectable desserts and moreish cocktails it was the perfect place to find a cosy nook and settle in after a day of indulgence. For the dedicated chocolate lovers, the restaurant's show-stopping chocolate bomb dessert is a must! A delicate choc sphere filled with berry sorbet and served with a piping hot jug of chocolate to melt the sphere, its dessert and a show (just try not to drool while watching it all unfold). Whether it's girls' night or date night, Charleston's is an elegant escape and the perfect way to end a day in Pukekohe.
If you're wanting to discover foodie destinations that are off the beaten track but still totally worth the hype, Pukekohe is where it's at. For more information on the hidden gem that is Pukekohe check out www.pukekohe.org.nz. Thanks to Eke Panuku Development Auckland for supporting this.