The best restaurants to celebrate the festive season in Auckland
'Tis the season to be jolly, and what better way to spread that grin than by diving head first into Auckland's restaurant scene. With various restaurants holding the promise of open doors come the first of December, brighter, restriction-free days are on the horizon. We can hardly contain our hunger for the bustling Auckland social scene, especially after what has felt like a lifelong exile consisting of take-out, tv-shows and tedious monotony. If you're as excited as we are for the upcoming restaurant revival, book ahead to ensure a space at your favourite table.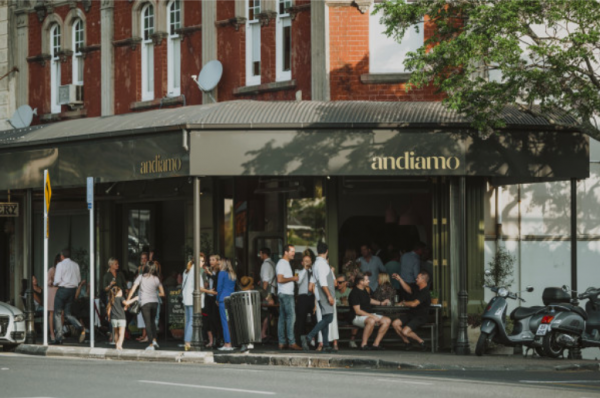 Andiamo
A stone's throw away from the nightlife of Ponsonby, Andiamo is the perfect base to kick-off a day of festivity. Better yet, if you're lucky enough to score a table outside at the buzzing corner eatery, hunker in for the evening. Whatever time, whoever you're with, Andiamo promises to be the makings of a good summer. The award-winning restaurant is all about fresh, seasonal produce, most of which is plucked locally or sourced from authentic artisan suppliers. Traversing a gamut of palates - from light and fresh to comforting and hearty - no matter your party size, Andiamo delights the tastes of all.
Andiamoeatery.co.nz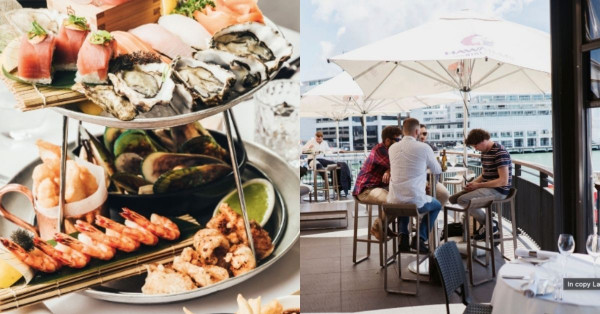 Harbourside
From their stunning panoramic views of the harbour to the breathtaking artistry prepared on their plates, Harbourside really is easy on the eyes. Add in their exquisite flavours and attentive service, Harbourside will be quenching your hunger all summer long. Known for their top-tier seafood, we suggest you try the Seared Hokkaido Scallops & NZ Scampi Tails with smoked kombu dashi, puffed scampi chip and burnt potato - a glorified fish and chips for a glorified summer.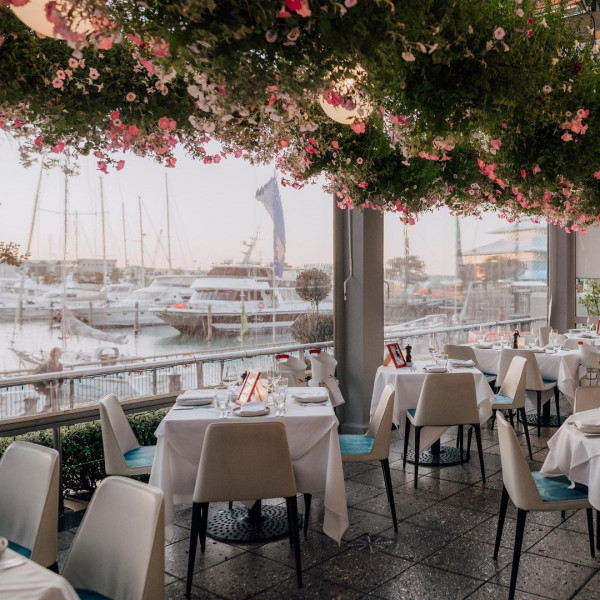 Soul Bar & Bistro
Soul is an enigma, but in the best way possible. Unquestionably one of Auckland's most revered restaurants, Soul does not disappoint in offering the ultimate indulgence, providing a backdrop of exceptional viaduct views, accompanied by elevated menu options. Relish in the Soul classics, like the salt and pepper squid or the macaroni cheese, or try out one of their famous (and dangerous in the best way) cocktails while gazing over Auckland's social slice of summer - the Viaduct Harbour.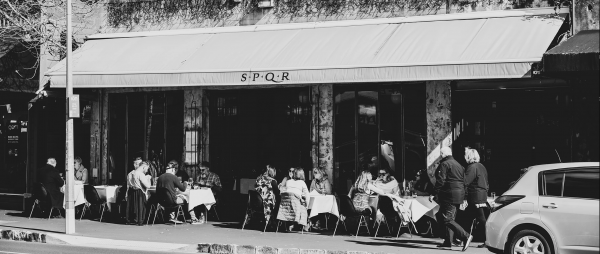 SPQR
Stroll along to SPQR to enjoy the hustle and bustle of the Ponsonby strip - the perfect way to step back into society after a longer than expected social hiatus. If you want to be seen, perch on one of the outdoor tables for maximum visibility, while gazing upon passers-by and avid shoppers. We can't wait to dig into a bowl of scampi tail linguini, paired with their iconic espresso martini.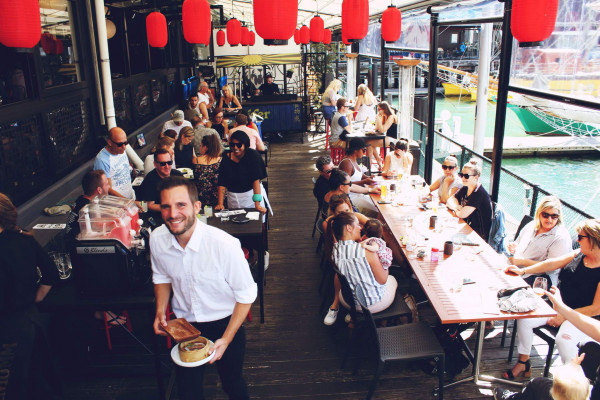 White & Wong's
Special occasions and White & Wongs are a match made in heaven. Lots of private nooks for large groups, comfortable leather chairs and floor-to-ceiling windows, allowing you to soak in the view with a cocktail or two. With dishes like their master stock fried pork hock, which offers sweet and savoury in a perfect balance of tamarind & chilli caramel, there's no better place to wine and dine this summer. Then, kick on after lunch to the buzz of Sardine bar, conveniently located next door.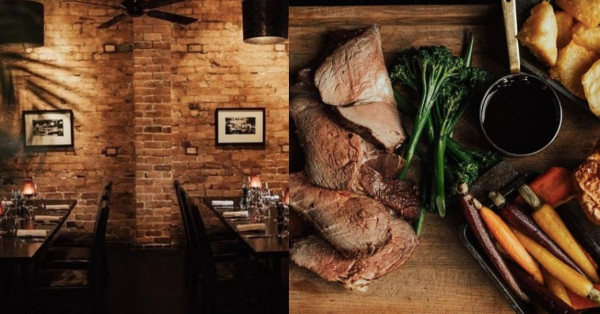 Jervois Steakhouse
The weather is getting hot and so is the grill at Jervois Steakhouse. With the best steak in town just a few weeks away from hitting our taste buds, Jervois Steakhouse is at the top of our must-visit list this December and for good reason. Offering veritable premium cuts of meat, as well as fresh seafood, there's no shortage of options for your meat fix. Remix recommends choosing the Wagyu Sirloin signature cut steak or the free-range chicken breast for an authentic taste of Jervois.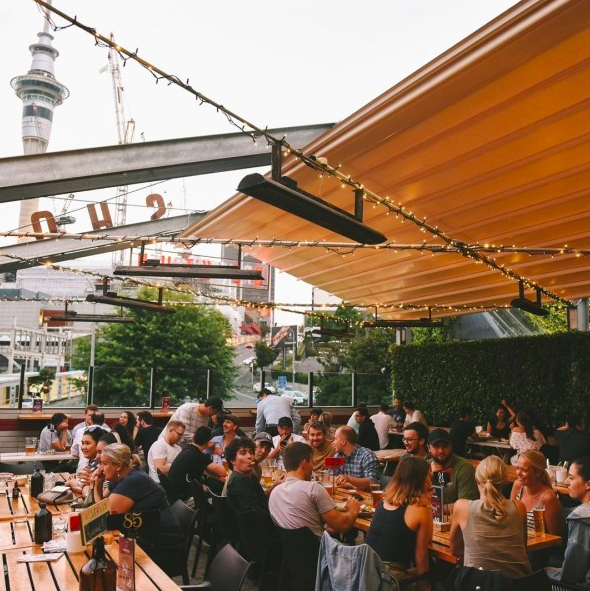 Sweat Shop Brew Kitchen
Sweat Shop Brew Kitchen is serving up party vibes all summer long, with drinks and gigs by the gallon. Great for large corporate events or a cheeky bevvy after work, it's our one-stop-shop for a guaranteed good time.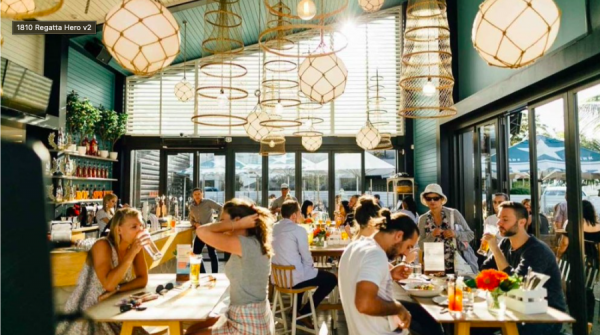 Regatta
Regatta Bar & Eatery is your slice of Ibiza, nestled on the North Shore of Auckland. Dial in for a midday bite or evening get-together in the seaside cabanas, accompanied by premium beer, good wine and fresher than fresh seafood. Overlooking the water, it's the inarguably the best place on the shore to soak up sunshine and good times.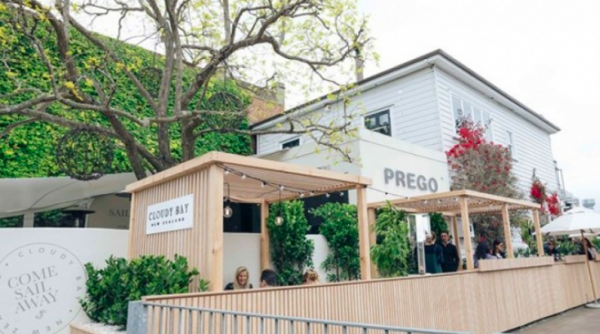 Prego
Opened in 1986, Prego has been an Italian institution for Aucklanders since way back. Diners can choose to sit in the sought-after, sun-drenched courtyard, at the bar or at their bistro-style tables. Serving up classics such as their unmissable pasta (you have to try their unreal alfredo!), Prego also explores adventurous flavours such as parfait d'anatra (duck liver parfait, Armagnac prunes, beetroot and red onion relish, fig and fennel sourdough). Is there anywhere more befitting to celebrate the end of lockdown than this cult Italian favourite? Thank us later...or shall we say, 'prego!'?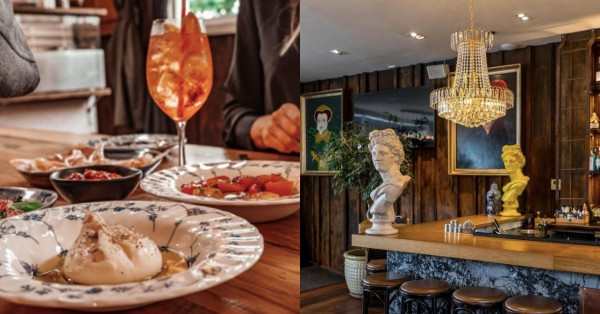 Elmo's
Two words: Truffle Shuffle - a white base pizza topped with mozzarella, shiitake and button mushrooms, black truffle cream, pancetta and chive. And, if that's not enough to convince you to book stat, the burrata menu surely will.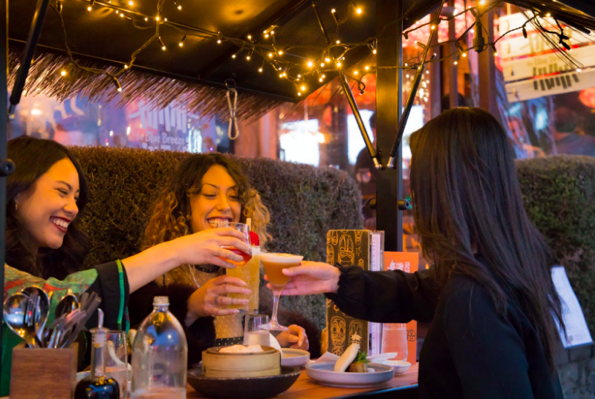 The Blue Breeze Inn
A Remix firm favourite, The Blue Breeze Inn showcases contemporary Chinese cuisine with a twist. Serving up the Auckland famous succulent pork-belly bao's, alongside drool-worthy plates of dumplings, bbq duck and XO noodles, it's a Ponsonby icon for a reason.