BurgerFuel's new PBJ offering will tickle your taste buds
There's nothing that satisfies quite as much as a burger and fries. Our friends at BurgerFuel can vouch for that, consistently delivering the highest quality burgers to our hungry nation.
However, if you've been living in anguish since the limited stint of the PBJ in 2014, wondering why the world is so cruel – your prayers have been answered!
In a bold exploration of food discovery that has made BurgerFuel famous, the PBJ is back and better than ever for 2018!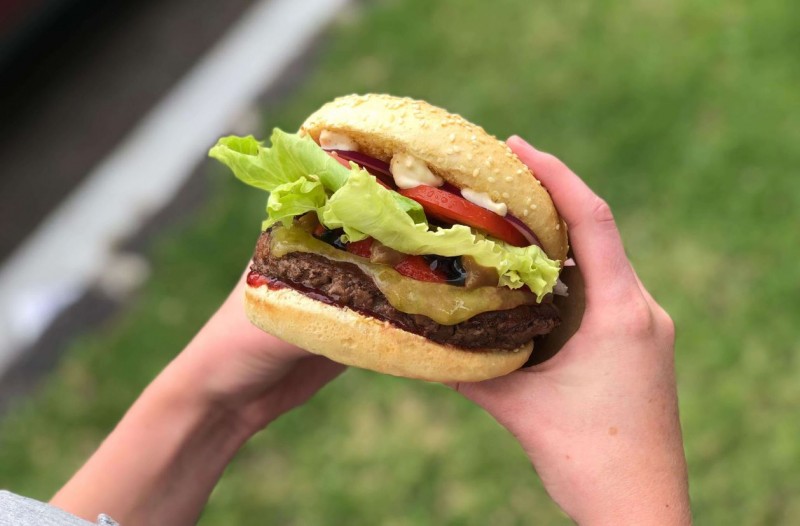 We know it sounds wrong; peanut sauce, balsamic strawberries, jam and 100% pure grass-fed smashed juicy beef.
But imagine that combined with melted cheddar and fresh salad, all wrapped together in a wholesome wholemeal bun. One bite of this reinvented adolescent sandwich staple and you won't look back!
Whether you're looking for a quick bite for lunch or a dine-in experience, the PBJ can be enjoyed countless ways. Pair it with fries, Motobites or even a soul-fulfilling, all-natural thickshake and you've got yourself taste-bud tingling meal to remember.
In stores from March 6th to April 30th this year, you'll want to be quick to get your hands on this gourmet twist on an old-school favourite.
We can't let you take a trip down memory lane alone! So, the lovely team at BurgerFuel have given us vouchers to give you and your best childhood friend a truly memorable Peanut Butter Jelly Time!
Head to our Facebook page here, to be in to win!
Image Credit: BurgerFuel