11 business owners and creatives on selfcare and motivation during lockdown
For business owners and creatives, alongside 'pivoting', one of the biggest challenges faced during lockdown is maintaining motivation, grit and tenacity. When days are monotonous, feeling uninspired and unmotivated is universally familiar to us all.
To help guide us through these times, Remix tapped 10 creatives and business owners for an insight into how they maintain optimism, drive and most importantly, prioritise selfcare, during lockdown. Hopefully you too can find something from the below that helps you (even just a little) over the next couple of weeks.
Karen Walker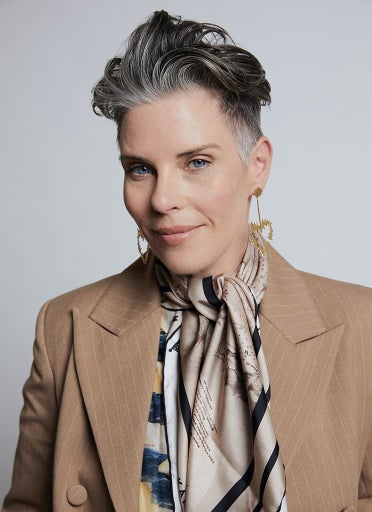 Sleep, walking, yoga and, if the weather's fine getting out for a bike ride - the goal being to get all the way up Franklin Road without stopping. Yes, I'm on an e-bike but it's still a grind and it still gets the heart pumping. My other tips that work for our house are very clear commitment from every member of the bubble with regard to what their contribution to the household will be on a daily basis – stops any griping about beds not being made and laundry not being hung up. Also, Auckland Library have a fantastic selection of audiobooks and I find that in times of great turmoil there's very little that listening to a John le Carré can't fix.
Murray Bevan, director of Showroom 22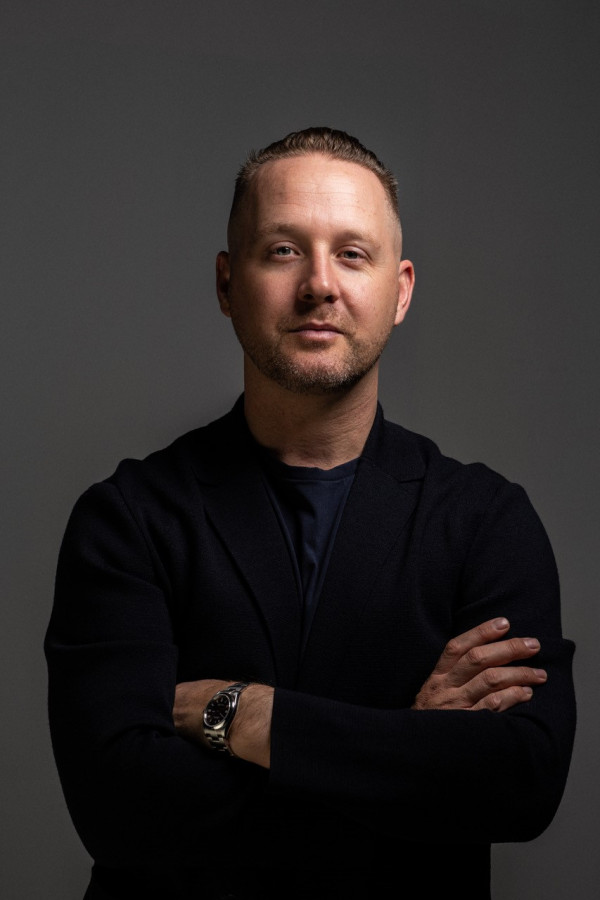 Lockdowns have given me extra clarity on just how much time I need to spend working, and it's no surprise that the time I need to achieve my work is really much less than the time I normally spend trying to get things done! For that reason my team and I have a daily catch up a bit later than usual (10am) and I am happy for everyone to work smartly and efficiently for short bursts during the day, and clock off around 3pm or 4pm. Personally, I'm managing my stress and happiness better in this lockdown than I did in 2020 by running every second day. I run a 5km circuit in Titirangi and so far I am improving my speed and fitness each time I run. Motivation is hard to maintain, I'll be honest. Some days it's tough, and weather plays a huge part in that. I have learnt to accept that some days I won't be firing on all cylinders, and my creativity and aptitude to be the best leader I can be simply won't be there. It's important to let yourself be in that space though, knowing that the time will come back around when you'll feel incredible and you can pass that energy and optimism on to others.
Newton Cook, creative & education director of Rodney Wayne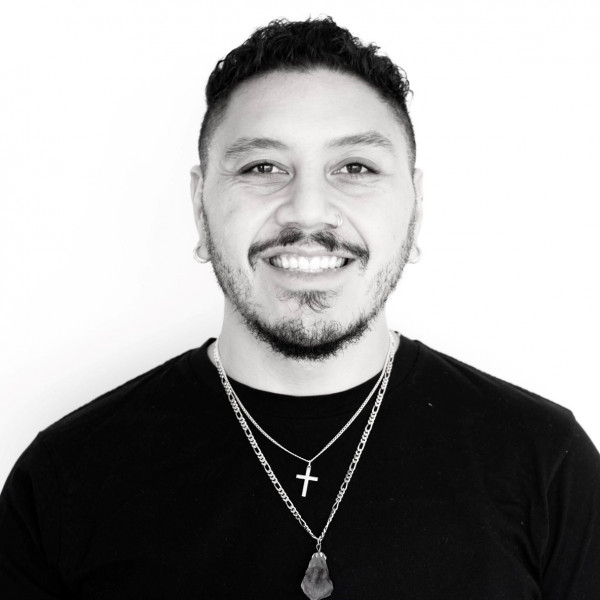 I try to keep everything as normal as possible. I wake up, make my bed, have breaky, a shower, put on a decent top (trackies on the bottom), then get ready for our team's education training. I think one of the important habits for me now is ensuring I get outside for an hour every day take in the fresh air and ground myself. I'm following the 80/20 rule where I'm quite disciplined with my diet and movement, then on the weekends I'm a free bird with no limits. I must admit it has been a lot harder to maintain during lockdown because my office is right next to the fridge! In terms of staying positive, I do always try and see the good in any situation. A couple of positives in this situation is that we as a Rodney Wayne team get to join together and upskill through digital education classes. It's also a chance for some of us to spend that much needed time to reset ahead of a busy spring/summer. I've never been one to sit at a screen all day all week - I've always had quite a mixed working style of 2-3 days in the office and the rest out training or working on shoots, so that's been an adjustment. I can tell when my brain has turned to mush because I start making spelling mistakes, getting the date wrong or procrastinating on TikTok. A solution I've found to work this lockdown is to call someone from work and have that five minute reset to discuss what you've been doing for the day.
Emma Lewisham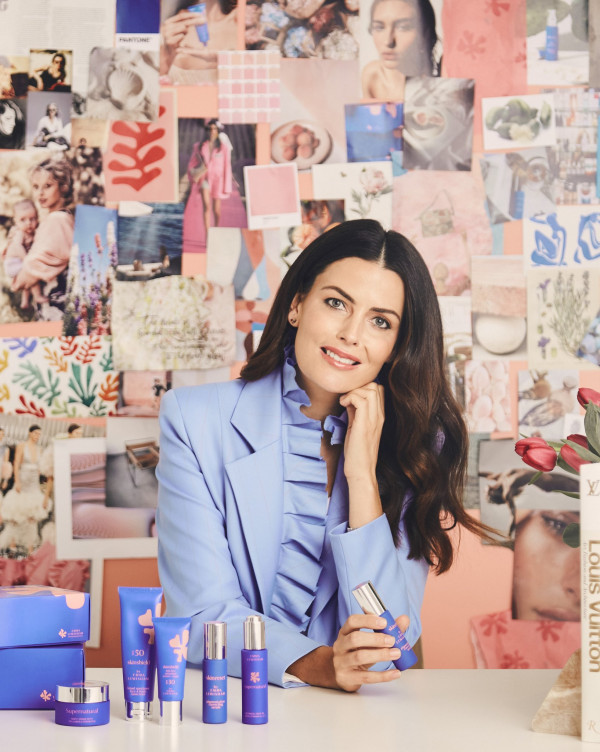 During a lockdown, I approach my day like any other day. Sticking to my usual routine and structure helps me start the day off in the best possible headspace. I wake up at 6:30 AM, spend time with my daughter, shower and dress in clothes that I'd usually wear to the office. I go for a run in the afternoon around my neighbourhood – regular exercise is so beneficial for my mental health. In the evening, we cook My Food Bag and eat together as a family. I always turn my phone by 7 PM so I can properly relax and unwind from the day. I've been listening to a lot of interesting Podcasts recently. I've been enjoying The Tim Ferriss Show and Oprah's Soul Sessions; both are centred around people and their stories.
Aki Curtis, The Sleek Avenue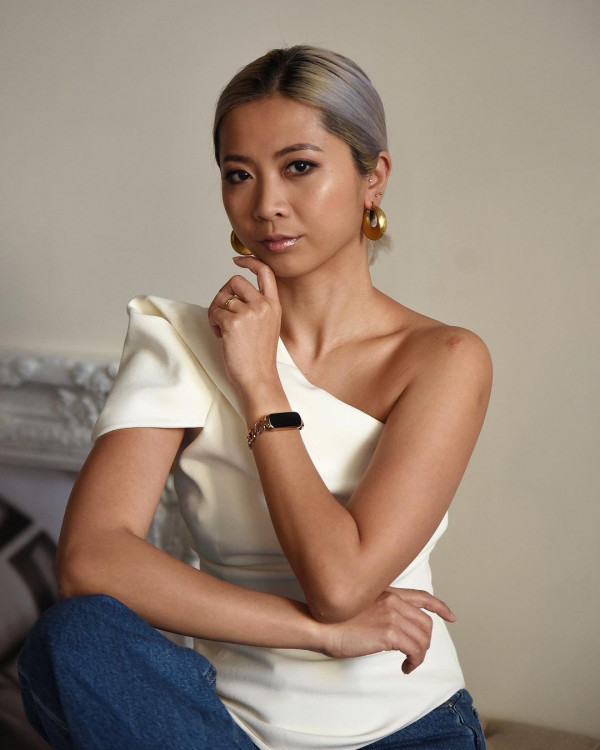 So I rang my mum in Malaysia to check how she was doing? She was like:"22,000 cases today, we changed Prime Minister for the third time this year, the crime rate is so high, but I'm grateful." Taking cues from mum, it's all about perspective.
Jaimee Lupton, co-founder of MONDAY Haircare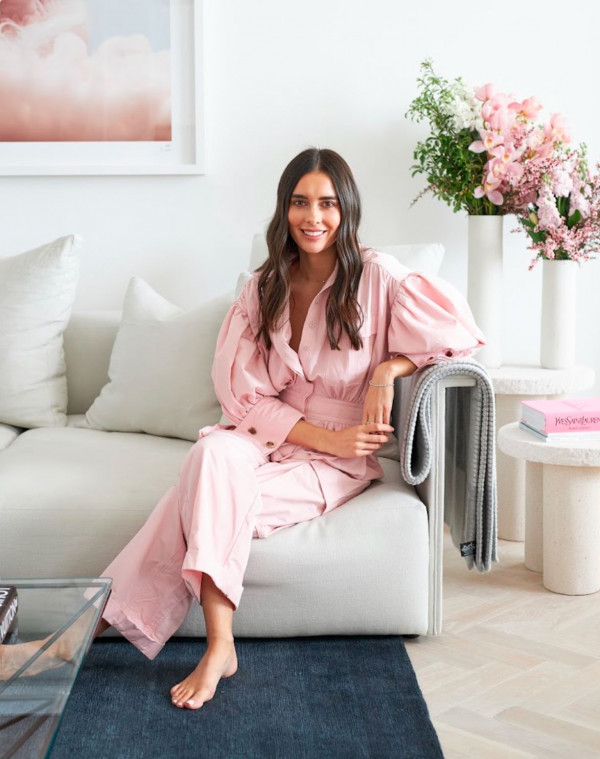 Along with all the usual lockdown viewing—White Lotus, Couples Therapy and now Nine Perfect Strangers—I'm eating lots of pancakes (adding Dose and Co collagen to make myself feel better about that), and then walking them off with my French bulldog Frankie. As we're busy launching MONDAY into new retailers and markets I'm trying to find some balance with my newfound hobby, tennis. I am enjoying having time to focus on the future, both personally but also building our team and putting some new products and brands into production. I have to admit I struggle to switch off amidst it all, so I'll be reading along for other people's advice on prioritising self-care!
Kathryn Wilson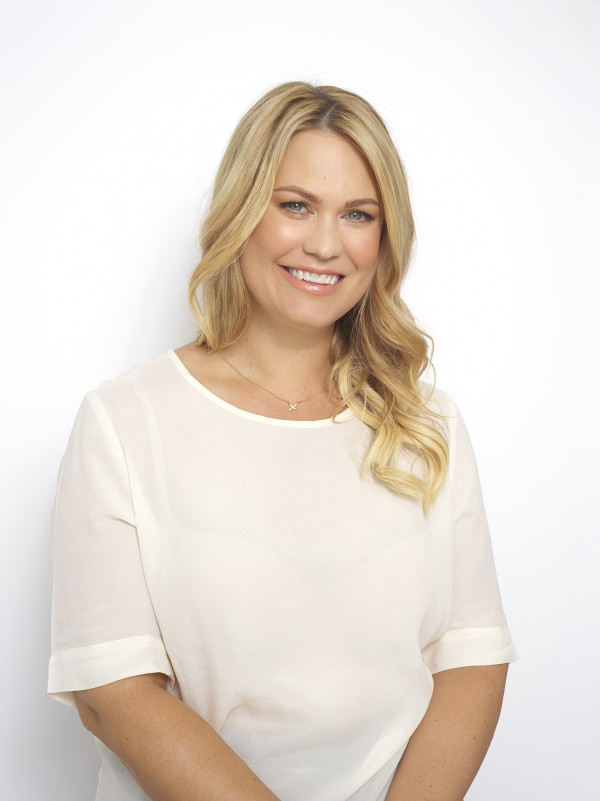 We start the day in our household with a STRONG coffee and a walk to the park with our Brittany Spaniel Toby Ray… He has endless energy and it's great to get some fresh air first thing in the day. Our biggest challenge in lockdown is entertaining our daughters Lola (6) while Liam and I take turns on zoom calls to check in with our teams and progress with workload. When Stella sleeps its my chance to open up the laptop and get through a long list of emails, we were due to open a new store in Wellington this week so there is a lot of juggling happening with stock deliveries and builders / painters etc. Bring on level 2! so we can open our retail stores and celebrate our new boutique in the Old Bank Arcade!
Stacey Banfield, freelance makeup artist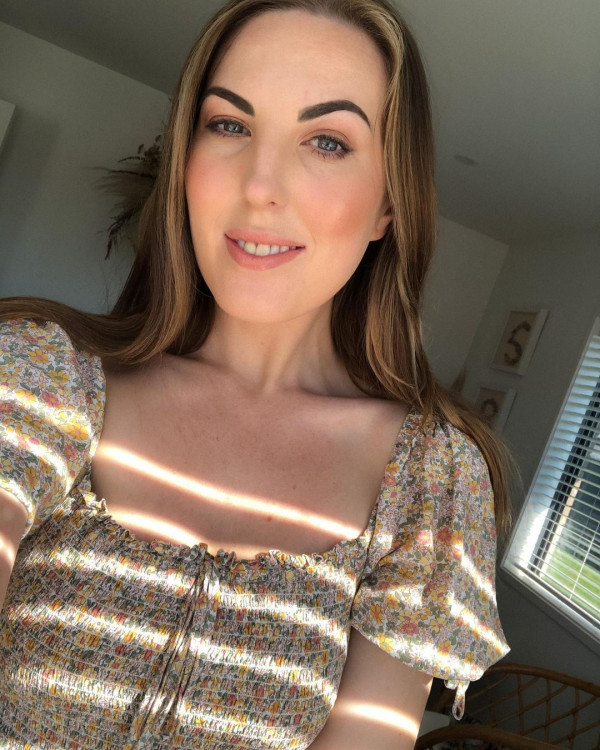 What keeps me motivated is how much I love my job, the people I get to be around and how hard I've worked to build it to what it is. I am super passionate about what I do so whenever we have a lockdown I always think of ways I can still keep present and in front of my clients virtually by maintaining contact with them. To maintain a good mindset, I love meditating at sunrise to start the day, then I head off for a walk and listen to my playlist on Spotify really loudly to get me feeling all the happy endorphins. If at any point throughout the day I feel overwhelmed or brain fog I instantly drop what I'm doing and head back out for another walk or do a pilates mat exercise. Fresh air, water and sunshine truly does make all the difference.
Caitlin Crisp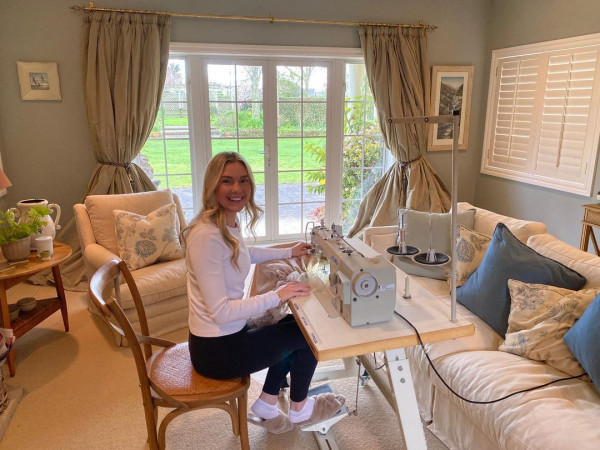 I'm in a little bubble of two with my boyfriend Andrew. It's the first time we've been able to spend this much time together and we're both in a very happy place because of it. In terms of staying positive, we're both generally very positive people and that hasn't changed a bit. Daily quotes around this house are..
"Hey, Caitlin... IT'S A GOOD DAY FOR A GOOD DAY"
"How good is summer going to be!?"
"Let's have treats!"
and "I'll make you a gin!"
For me, it's super important to stay connected with people. Both inside and outside my bubble. I've been on the phone with my family, friends and CC girls almost every day. When it comes to inside my bubble, I've been taking time to connect with him by letting him show me what he's tinkering on in the garage…currently five outboards, three dinghies and four quad bikes. All of which he's managed to get working in lockdown. I have no idea what he's doing but it seems impressive and it makes me happy to see him happy. In turn, he shows interest in my work and sewing. When we're at the peak of boredom we've done things like online quizzes, they're quite entertaining. What really motivates me is other people, so that's what I've been focusing on this lockdown, staying connected.
Katie Yeung, founder & head designer of Hera Couture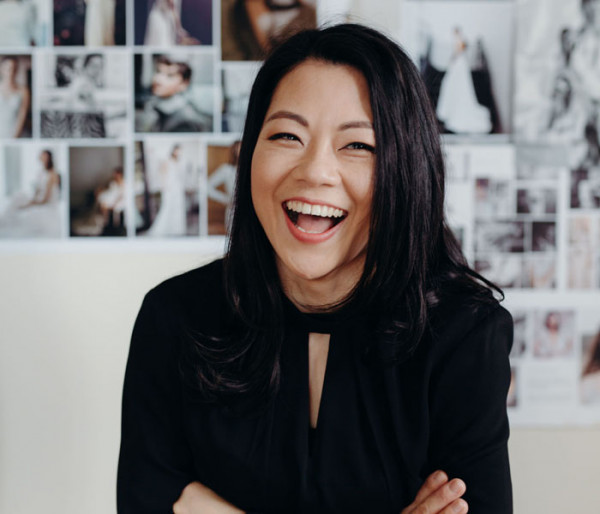 We have two young children aged three and seven. As cute as they can be, home-schooling and hourly entertainment is a whole different level of skill required compared to running a business. I give full credit to the care-givers, pre-school teachers and educational professionals! Since Cliff and I have lots on our plate, our ritual is 20 mins of exercise in the living room every morning and get on with the day in full speed - fuelled by espressos, a simple healthy lunch for everyone and snack. The trick for us is not to over-eat, over-think, keep it simple and make one—just one—plan a day and get that done. I also make sure to get out of pyjamas, put on comfortable work clothes, apply basic basic and brush my hair, to maintain routine.
Sarah Stuart, fashion & celebrity stylist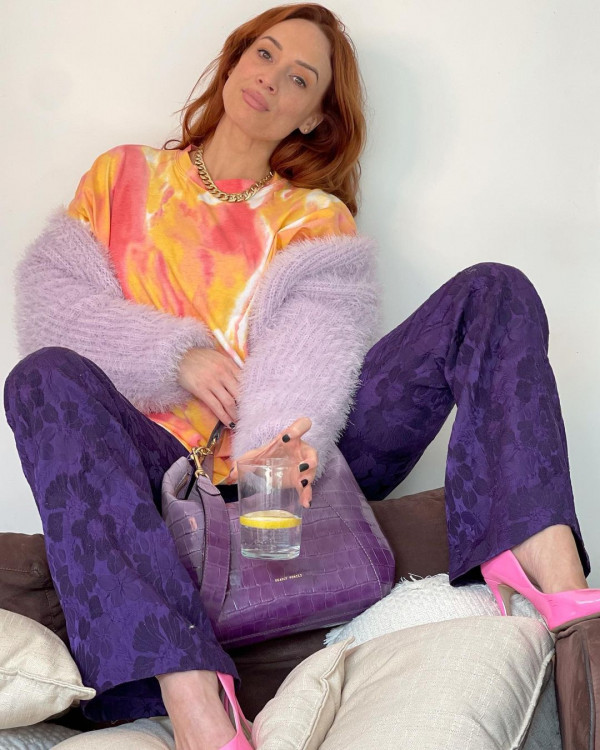 I am still working during lockdown, just unusual hours to avoid the presenters and the team. When things slow down for me I crave a sense of achievement. Like most people I am usually massively time poor and now during this period of stillness I try to complete things I usually never prioritise. I try to make my bed each morning, give my skin a break from makeup, take the time to do face and hair masks, stay active and complete a list of mundane jobs around home that I would usually avoid. When lock down was announced I was prepping for New Zealand Fashion Week which is currently postponed and as a NZFW ambassador there were a lot of radio interviews and Q&As in the lead-up. As we were only a few days out I had collected clothing and was ready to go with my outfits all curated. Since lockdown started I have been putting together relaxed versions of what I was going to wear for the week on my gram which has been fun and gives me a creative outlet. Never underestimate the power of clothing and dressing up, I find it uplifting and I know others do too. My advice would be to love and go easy on yourself. Whatever your lockdown arrangement is, whether it's with friends or with kids, as they say on flights - 'place your oxygen masks on correctly first before you help others', look out for number one and then you'll be able to care for others if you are feeling okay mentally. We can get through this together but it helps to prioritise what you need and take time for yourself when you can.