Cali Press is opening a 2nd Parnell store in March!
Good news wholefood fanatics!
The increasingly popular Cali Press is opening not one, but two new doors in 2018!
Following the success of their Graham Street flagship, Cali Press director Shelley Empson confirmed this afternoon that a second eatery is set to open in Parnell in mid-March.
"It's quite a different space to our city store, a converted warehouse with exposed brick walls and some unique design features. I'm sure people will love it, while njoying the same laid-back, beachy vibes that Cali Press is known for!" Shelley noted.
Shelley also confirmed a second eatery would open shortly after in a top-secret, but hugely popular strip - more on that later!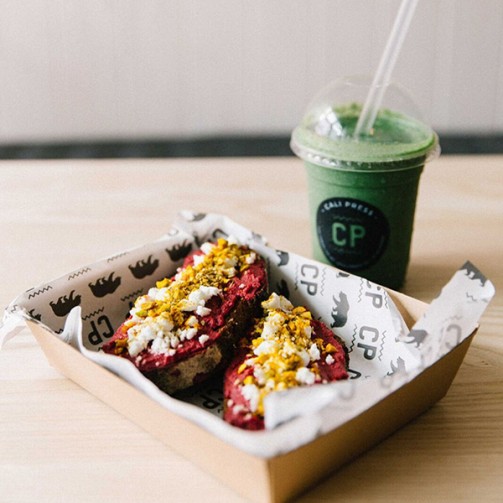 A welcome addition to Auckland's burgeoning cafe scene, the origins of Cali Press hark back to Sydney-siders reminiscing their time in Los Angeles. This group of keen surfers, spurred on by L.A's wholefoods movement, wanted to create the best possible cold-pressed juices and smoothies, enriching cafe-goers lives with a nutritious offering that was both delicious and convenient.
And just like that, Cali Press was born.
Abiding by a 'Live Clean, Live Large, Love Life' M.O, Cali Press grew from its Bondi origins and expanded to five other locales throughout the eastern suburbs of Sydney. It was only a matter of time before we Kiwis followed suit.
So, what can punters expect from the two new Cali Press locales? The menu will be the same same premium cold pressed juices, smoothies, and superfood bowls (Cacao Crunch we're looking at you), but with a few new additions to their Toast Bar offering - new sandwiches and toppers - served on either organic rye sourdough or organic gluten-free toast, which will be rolled out across both stores. Plus, as always, some top-notch coffee by Allpress Espresso.
Looks like we'll be spending a whole lot more time in this little slice of inner-city paradise after all!
Image credit: Heart of the City, Amazon News