Five things you didn't know you could do with your smartphone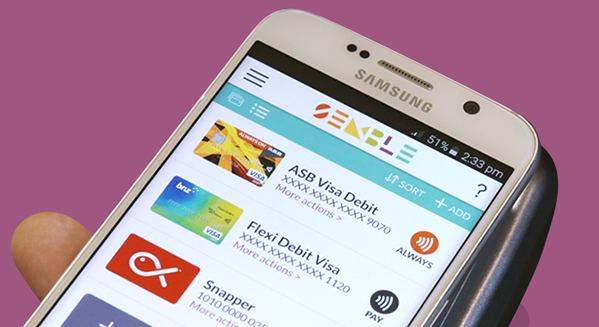 Whether you're an iPhone lover or an android addict, there's no denying that these days smartphones are pretty darn smart. Although our phones are never too far away, it's rather easy to get sucked into using your technological companion for not much more than stalking people on Instagram or sending a funny Snapchat to your pals. We've come up with five smartphone tips and tricks that you may not have known were possible – like paying on your phone with Semble, for example. Read on and start using your phone for a whole lot more…
Impress your friends with your music knowledge without an app
You may already know that you can get Shazam or SoundHound for your smartphone, both of which can be used to identify a song as it's playing. But did you know that Google, Apple and Microsoft have also created their own song identification tools? They're built right into your phones so you can just ask Google Now or Siri what's playing or tap the Music Search icon.
Make your own Gifs
The Samsung Galaxy S4 is one pretty nifty piece of technology! If you're lucky enough to own one of these, open your camera and you'll find a new feature called 'Animated Photo', a creation made especially for making GIFs – the newest social craze - without having to touch a computer! You basically become a film director with the ability to loop the clip, change the direction it animates, freeze specific parts, and more!
Get twice as much done with split screening
In this day and age, people multitask pretty much all the time, so it only makes sense that the Samsung Galaxy S6 has created 'Multi Window'. Multi window is the new ability to be able to run two or more apps at the same time in the foreground of your screen – just like your computer can.
Lose the TV remote
It's not unusual for your smartphone these days to come with infrared blasters. But what exactly is this, you say? Basically, in theory it means your phone can control anything with infrared signals, meaning you can stop searching for the TV remote every evening and instead use your phone to browse! There's also apps available to download that do the same, if your phone isn't up to scratch.
Ditch the wallet because now you can pay with your phone!
New app, Semble, allows you to ditch those annoying and easily misplaced cards and even more annoying piles of coins and instead, use your phone to pay for things you purchase via PayWave & payPass! Because who wants to be lugging around their wallet or handbag when you can do everything on your phone, anyway? Get Semble
here
.