Forks at the ready, Loaded Chips are landing at Nando's
It's no secret that we love potatoes…in all their forms. But, our favourite way to indulge in the blessed golden spud is most definitely hot 'chups—they're practically a national delicacy. But, as any chippy connoisseur will know, not all are created equal. Some are far more exciting than others. Enter the latest creation setting tongues wagging and taste buds satiating: Nando's new loaded PERi-PERi chips.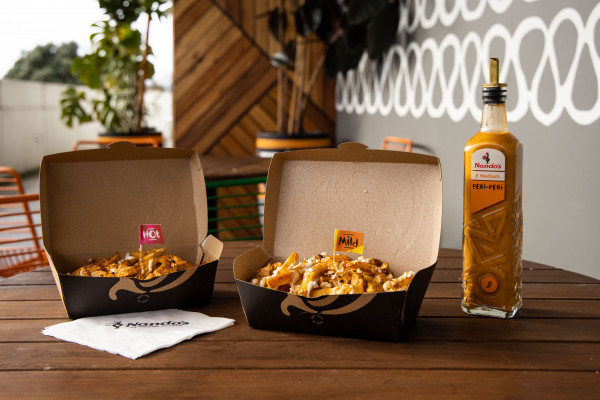 WIN
Remix is giving away 50 vouchers to try the limited-edition loaded chips. Read on for how to get your hands on one...
Seriously, get a load of them!
There are chips, then there are loaded chips, then there are LOADED chips. Y'know, the kind layered with all sorts of melty, saucy goodness. Not to be confused with a 'side' this lip-smacking limited-time special are chips on steroids. A meal in itself, they're piled high with an epic combination of grilled PERi-PERi chicken, aioli and feta cheese... just what the heart (and belly) needs to beat the winter chill. If that hasn't tempted you enough, you can even add your favourite extras, like bacon, for the standard cost.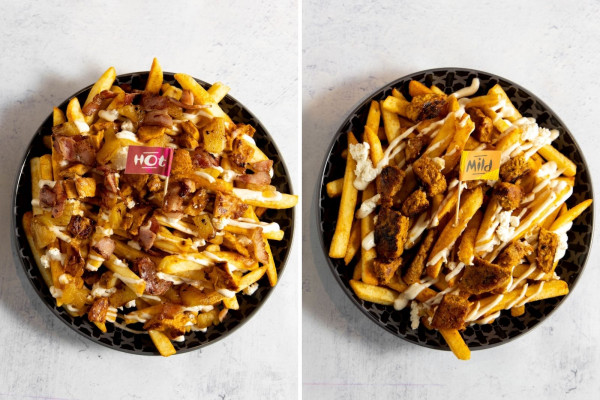 While it needs no introduction, for the acquainted Nando's signature PERi-PERi chicken is the heart and soul of the cult chicken restaurant for a reason. The locally sourced, free-range chicken is marinated for 24 hours giving it time to absorb all those rich, delicious flavours before it's flame-grilled (never fried) to succulent perfection. Then the pièce de resistance, it's basted in the customer's preference of PERi-PERi flavour, AKA the secret ingredient behind Nando's 1,200 restaurants worldwide. Trust us, one bite, and you will be hooked.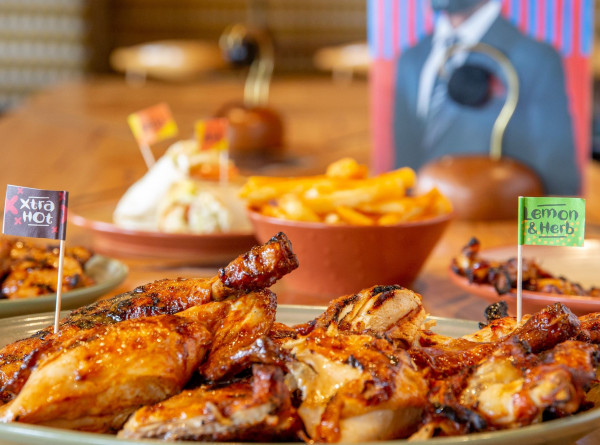 Can't handle the heat? No problem. Nando's lets you choose your desired spice level on the PERi-ometer, spanning all levels from Lemon & Herb to Extra Hot for those adventurous heat-seekers.
Good news for vego's too – Nando's hasn't left you out. Simply sub out the chicken for Great Pretender protein. It's the same legendary PERi-PERi taste you know and love, but plant-based!
While best shared with friends, you'll be hard pressed not to demolish these dangerously addictive loaded chips on your own. Word of advice: leave your table manners at the door. Don't be afraid to get down and dirty.
Get ready, Nando's PERi-PERi Loaded Chips are launching next week. Available for a limited time only from August 10th – 5th September.
WIN
Be in to win 1 of 50 vouchers to try the new Nando's PERi-PERi Loaded Chips. Simply enter your details below and you're in the draw!
Winners will be drawn on 12/08/21. Price varies for delivery (where available). Valid from 10/8/21 to 5/9/21 while stocks last. Visit www.nandos.co.nz/conditions for full T&C's. Entry is open only to New Zealand residents only. No responsibility is taken for lost, misdirected or incomplete entries. Entries are limited to one per person. By registering their details, entrants give permission for Remix Magazine (LP) NZ AND Nando's New Zealand to post, email and mobile text message updates. The prize package must be taken as offered and is not exchangeable, transferable or redeemable for cash. Anything not specified in these terms and conditions as being included in the prize package is excluded. The winner will be contacted via email (ensure to check spam). The promoter is Remix Magazine (LP) NZ, 67 Ponsonby Road, Ponsonby Auckland.