How to make a kinder cocktail with Ti Ora
Who said every summer cocktail has to contain alcohol? For a change, try this summer fruit tea mocktail packed with nutrient goodness, which we guarantee your body and soul will thank you for.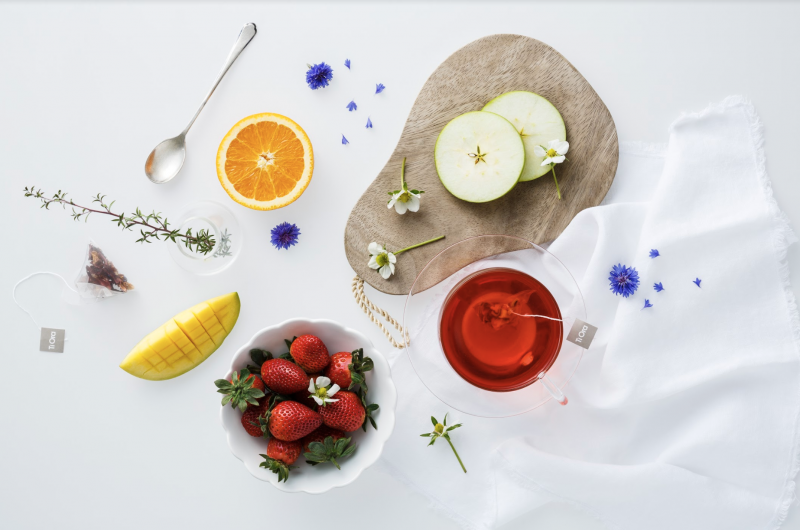 INGREDIENTS:
To make 1 litre:
100ml freshly squeezed lemon juice

100ml manuka honey syrup

700ml Ti Ora Summer Fruit Tea, chilled

100ml Soda water

Fresh peaches / nectarines

Fresh thyme
METHOD:
To make honey syrup, combine 100ml of manuka honey with 100ml of warm water, stir to dissolve and then chill. Alternatively use already runny honey and place Into a punch bowl or pitcher.

Combine all ingredients and stir gently to combine.

Serve into whatever glasses you have handy, and add a little ice...

Make sure you add some diced fresh stone fruits & thyme into each glass when you serve!
FIVE FAST FACTS ABOUT TI ORA
Ti Ora, by definition, means a tea of wellbeing.

No Ti Ora teas have any added sugar.

The teas come in pyramid bags that allow for perfect brewing.

Ti Ora is blended and packed in New Zealand using premium teas, fruits and herbs.

The full range provides 10 unique and delicious blends including black, green, fruit and herbal teas.