How to see New Zealand through a tourist's eyes
It only takes one trip to the other side of the world to be reminded why New Zealand is considered to be one of the most beautiful places on earth.
While we may become a little complacent with all this beauty right on our back doorstep, people from outside of New Zealand are quick to tell us that we do, in fact, live in paradise. Perhaps that's why, when visitors spend their precious few weeks of holiday time here, they cram as much sightseeing and adventure as possible into a tight timeframe.
Us Kiwis on the other hand, can sometimes be a little bit blase when it comes to making the most of exploring our own backyard.
The start of a new year, combined with stellar summer weather, means it's the perfect time to make a commitment to getting out and about in our own slice of paradise - to see our home land through the eyes of a tourist.
We've compiled a list of our favourite out-of-the-way spots for you to explore around our home land, so next time someone from the other side of the world is waxing lyrical about how incredibly beautiful New Zealand is, you can wholeheartedly agree - and trade travel tips!
Stewart Island
This remote island at the very bottom of the country offers visitors a glimpse into a simpler, slower lifestyle set amongst idyllic beaches and bush, and surrounded by ocean brimming with marine life. Stewart Island is packed with things to do including world-class hiking, sea kayaking, bird watching, fishing and diving. It's also a fantastic place to just chill out and relax in beautiful scenery, surrounded by nature and wildlife. Accommodation options range from budget to boutique, and the island boasts several delicious restaurants as well.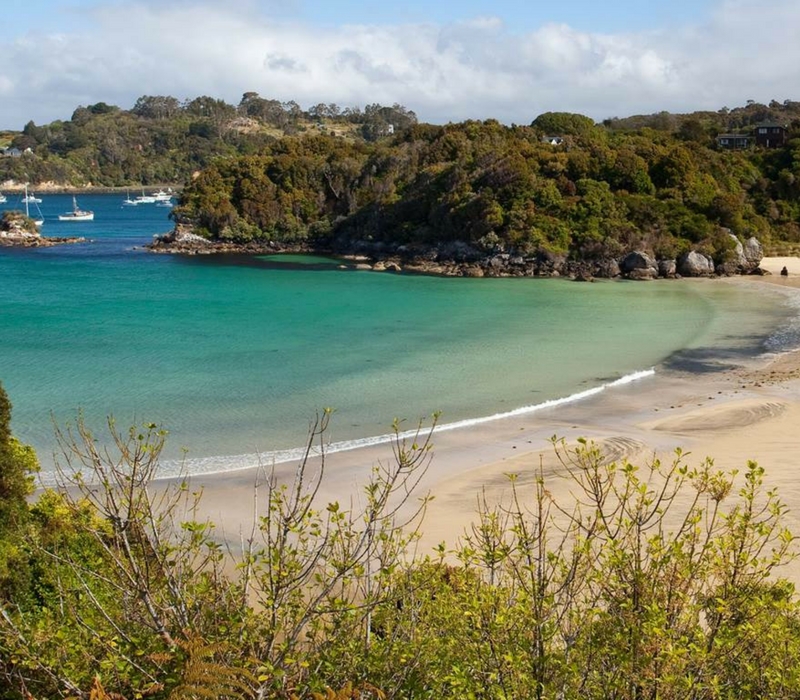 Franz Josef Glacier
Considered by many as one of the most impressive sights in the world, Franz Josef Glacier, and the town of the same name, has so much to offer both overseas visitors and locals alike. There are a variety of Franz Josef adventures to choose from, including glacier hiking, ice climbing and even glacier heli hiking. For the less extreme at heart, there are also great hot pools to soak in after a day of sightseeing. The glacier is a sight to behold, and is constantly moving and changing, making walking on it a thrilling experience.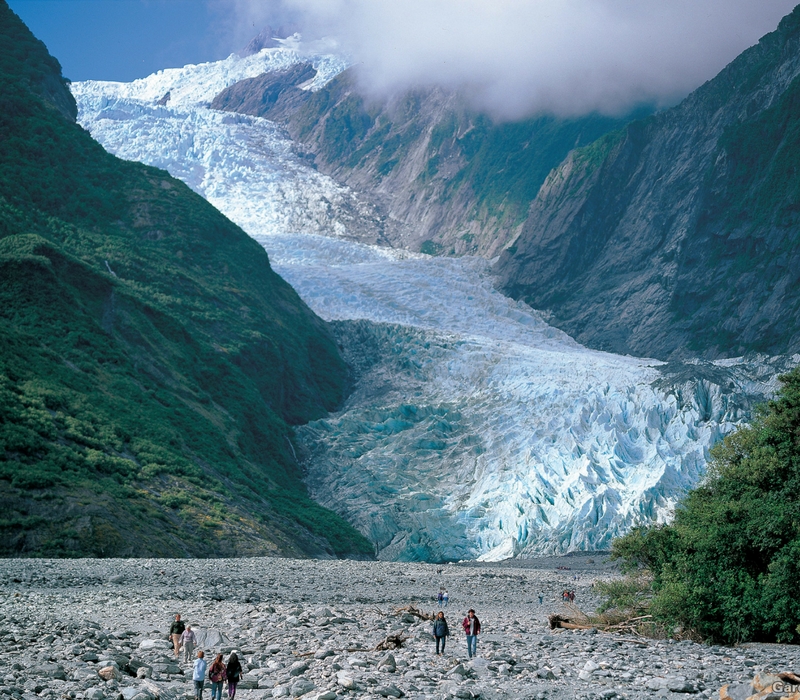 Milford Sound
We couldn't do a 'must-visit' list of New Zealand destinations without including the picturesque Milford Sound! Often referred to as NZ's most spectacular natural wonder (and that's saying a lot!), Milford Sound boasts literally the most pure, pristine beauty. From the beyond-belief scenic drive in on the Milford Road to the hundreds of waterfalls that seem to tumble down from the sky, this magical destination has it all. Arguably the best way to see the sound is by plane or helicopter, however a Milford Sound cruise also offers a close up visit to the waterfalls and wildlife. Don't let rainy weather put you off - this is when the falls are at their fullest and most impressive.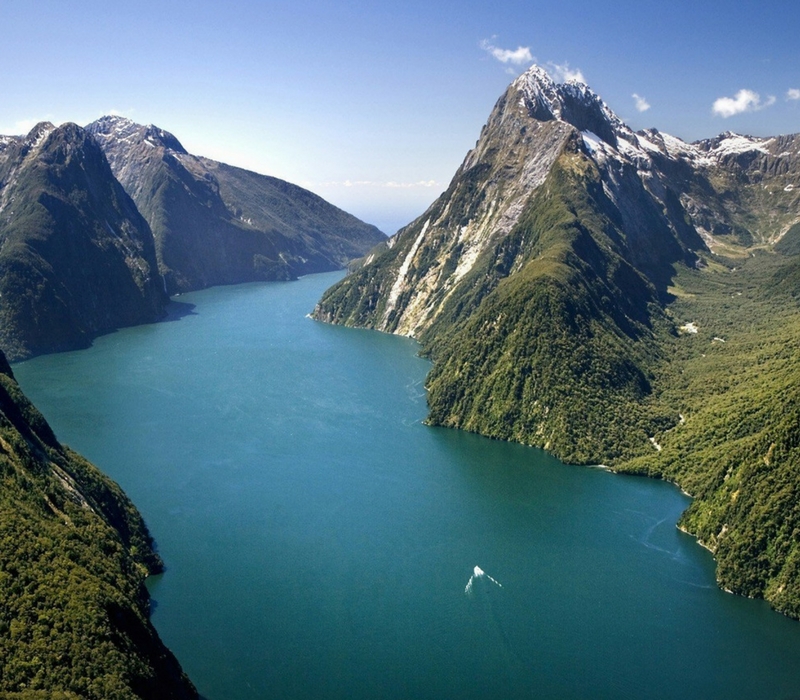 Whanganui National Park
Who isn't intrigued about the infamous Bridge to Nowhere? A key feature in the Whanganui National Park, the Bridge to Nowhere walk is just one of many intrepid walks and adventures available in this stunning part of the country. Perhaps the most exciting journey you can take here though, is the Whanganui River journey - by canoe or kayak. This 3 - 5 day journey through picturesque scenery is considered one of the Great Walks of New Zealand (albeit by boat…) and is an absolute must do for the intrepid adventurer, or those simply looking for a unique holiday experience.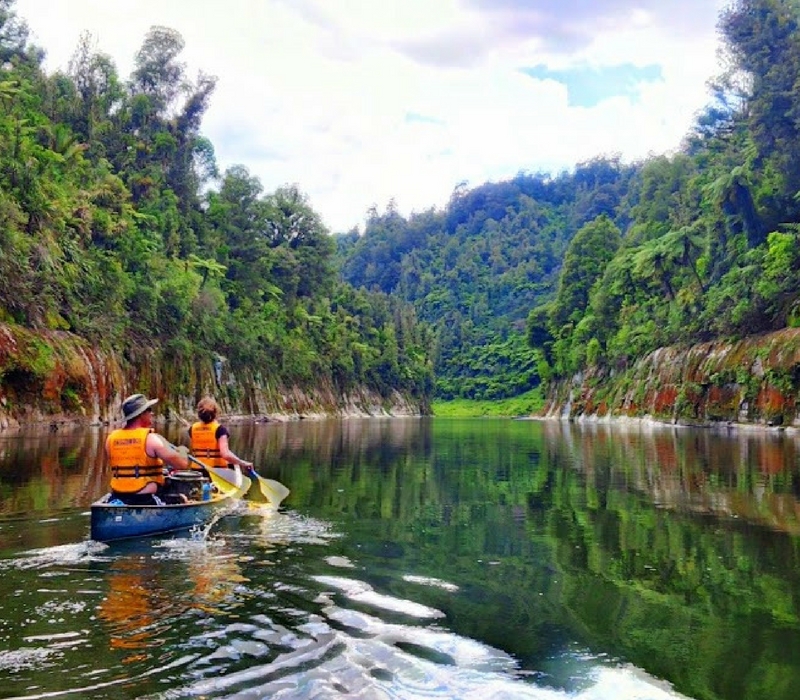 Rotorua
Sure, you might have to fight your way through crowds of camera-toting tourists to get close to the action, but Rotorua is a New Zealand icon worth visiting. Even if you've been a thousand times before, it's almost guaranteed that you'll always find something to do in this sulphuric city. From downhill mountain biking to whitewater rafting; water sports to hiking, Rotorua has a range of activities to suit almost everyone. There are also great hot pools, delicious food options, wildlife parks and a host of New Zealand cultural shows to make the most of.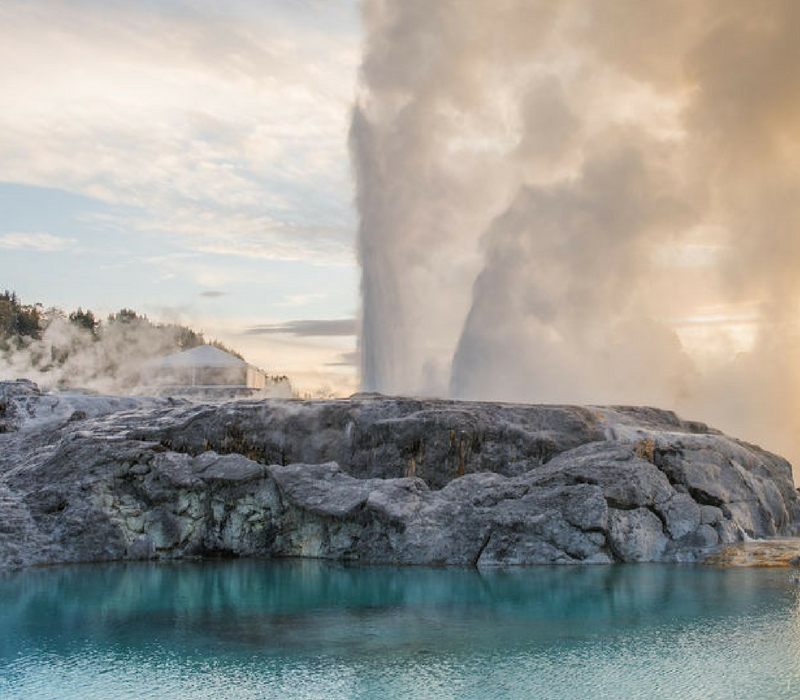 Ninety Mile Beach
It's at the top of every visitor and backpacker's 'to do' list when they arrive in New Zealand, but how many of you can say you've actually visited this sandy stretch of wild coastline? Whether you see it by quad bike, bus, helicopter, horseback or blokart, Ninety Mile Beach is a great place to take wild west coast adventure. The beach stretches from the small surf village of Ahipara to almost the top of the country, where visitors can enjoy sandboarding down huge sand dunes and snap pictures at the Cape Reinga lighthouse.