10 years in the baking; Jordan Rondel talks to Remix about her life as The Caker
Looking back on 10 years in the business of baking cakes, Jordan Rondel talks to Remix about her life as The Caker, her plans for world domination and why the right appliance makes for better tasting cakes.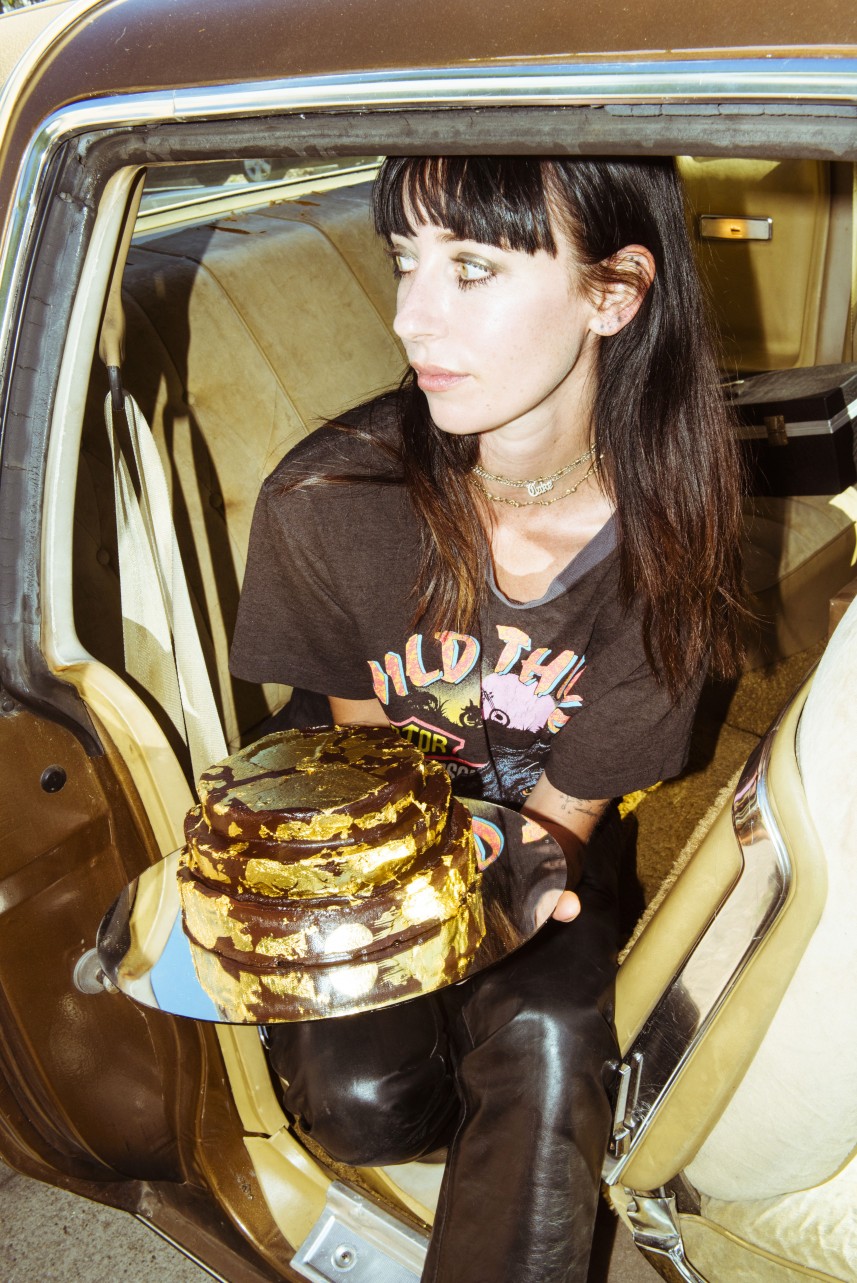 Image: Liz Barclay

How have your operations changed to adjust to life in 2020?
My Auckland business is running practically the same as what it was before all of this, which I'm so grateful for and feel incredibly lucky. Of course it was a scary and rough time, but we pulled through thanks to my amazing team and loyal customers. When things got bad here in LA, a lot of cool opportunities I had lined up got called off and we could no longer justify the rent on our fancy commercial kitchen, so we moved out. But it made my sister Anouk and I look at the business in a new way, and perhaps this was meant to be. We have shifted our focus away from creating a bakery like the one in New Zealand, and instead have put all of our energy into our cake kits, which are currently being made in New York and will be in our hands in a few weeks.


Do Kiwis and Americans have different tastes when it comes to cakes?
I think Californians have a similar taste in cakes to Kiwis, because they seem to really appreciate what I do, but I haven't yet come across anyone who makes cakes quite like mine. I find it's either raw, vegan, gluten free, grain free stuff or the complete opposite - highly processed, sugary and laden with food colouring. There's a nice little niche for my cakes and cake kits to slot into here.


Your sister, Anouk, is in the business as well. Does she run things in New Zealand? What different strengths do you and her bring to the table as partners?
Yes! Thank goodness for Anouk. We spend most of our waking hours together, often working on the same things, but she has more of a focus on the logistical, financial and managerial aspects of the business, while I mostly handle the creative and marketing aspects. Anouk is very practical, she takes her time with things, and she thinks very systematically. I'm a bit more idealistic and often work on a million things at once. We're both perfectionists though and we are as invested as each other in our work. We are inseparable.


Looiking back on all your years as The Caker, what's the proudest moment or best thing you've ever done?
In 10 years of being The Caker there have been so many cool moments! One that really stood out was making Flea's wedding cakes here in Los Angeles a few months back. It was pretty surreal setting up the cake banquet between Anthony Kiedis doing his speech and Lauryn Hill performing 'Doo Wop' on the stage right next to me.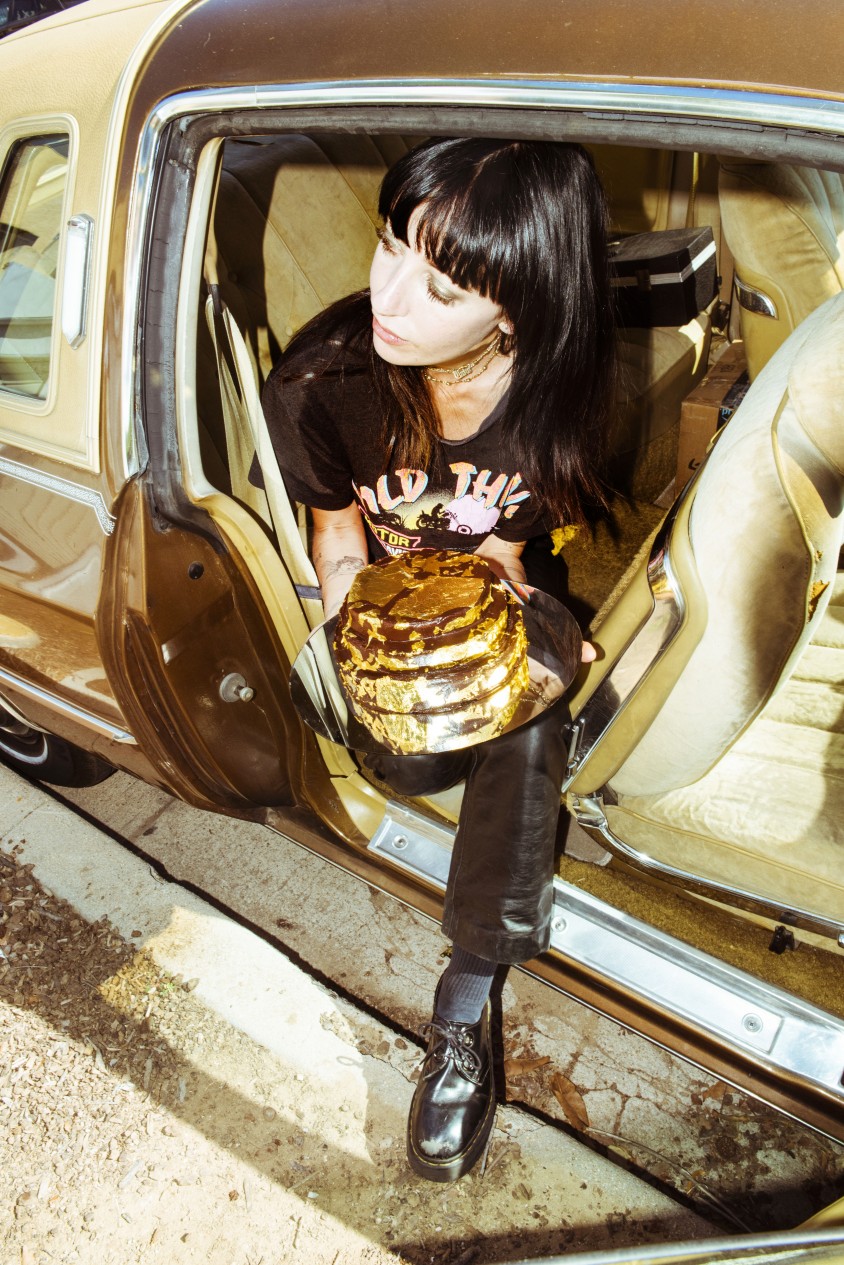 What do you hope to achieve in the next 10 years, which you haven't already done?
I plan to achieve world domination with my cake kits and to become a household name.


What was the most rewarding or memorable cake you've ever made and why?
The Degustation Cake. This was a cake made up of 10 slices of the best-selling cakes of all time, designed to be a tasting menu, so people could try them all in one sitting. Due to the high volume of labour required to make them, we only release the Degustation Cake once or twice a year.


Tell us about your relationship with Kenwood, when did you start using Kenwood in your commercial kitchens?
Back in 2012, when I was still just in the beginning stages of The Caker, Kenwood sent me an electric stand mixer, a kMix, which changed my business. I'm sure this sounds weird, but I fell in love with that machine! My cakes were coming out lighter and more moist than ever before, and my icing was the smoothest it had ever been. So I got myself a few more machines in order to fulfil rapidly growing cake orders, and The Caker took off. A couple of years later I got asked to become a brand ambassador for Kenwood, and seeing as I was already a huge advocate for them, it made perfect sense. Fast forward to today and I've lost count of how many Kenwood mixers we have. I often get asked why I still use small mixers when I could be using commercial-sized ones. The answer is simple; because when made in small batches, cakes turn out better and taste more homemade.


Tell us a bit about the release of the new kMix Metallics Range
The new range is absolutely stunning. I'm a total magpie for anything shiny, so I'm obsessed with the new finishes. There's gold, chrome, rose gold and black chrome - the gold one ties in beautifully with my own branding.


What inspires your new recipes or cake creations?
I usually look at what fruits are in season, or to a particular ingredient like a herb, spice or nut I'm interested in and just let my imagination take it from there.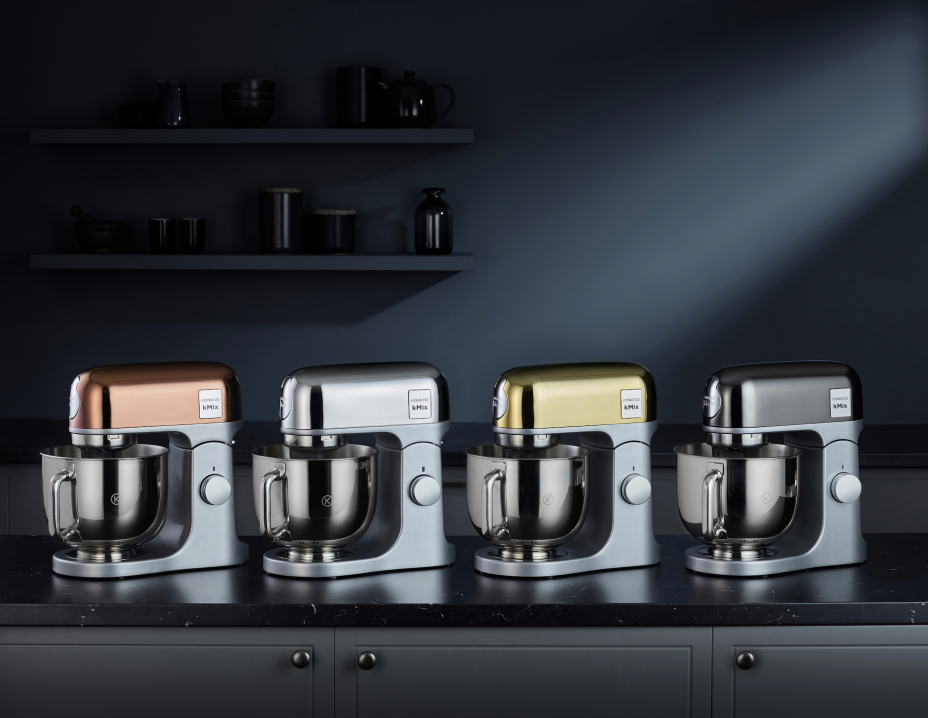 The Caker's Secret; the Kenwood kMix Limited Edition Range
Available in rose gold, yellow gold, chrome and black chrome, the 1000 watt planetary mix action maintains speed and power even under heavy loads. The accompanying three stainless steel bowl tools, K-Beater, whisk and dough hook help create flavoured breads, stylish cakes and decadent desserts with ease. There are six variable speeds with a fold function perfect for even the most delicate cakes. The 5-litre large stainless steel bowl features an ergonomic handle and is dishwasher safe.