Lifestyle Awards 2021 Finalists: Vote and be in to win!
After a call-out to over 100,000 Remix readers inviting them to nominate their favourite brands, businesses and individuals, the results are in! Here are your Remix Lifestyle Awards 2021 finalists.
VOTE & WIN
Simply show your support for businesses by voting and you'll go in the draw to win over $5000 in prizes from Lifestyle Award winners across accommodation, cuisine, fashion, beauty, wellness and more!
Don't forget to fill in your name and email at the end of the form to complete your entry.
Together, with the Remix community, our team has spent the past month vetting the best of New Zealand's cuisine, fashion, lifestyle and beauty scene to narrow down a shortlist of finalists. Now, it's over to you, to decide the winners.


The Lifestyle Awards
After an undeniably challenging past year, the Lifestyle Awards seek to champion the individuals, business and brands, our reader's turned to in the 'Year of the Pivot'.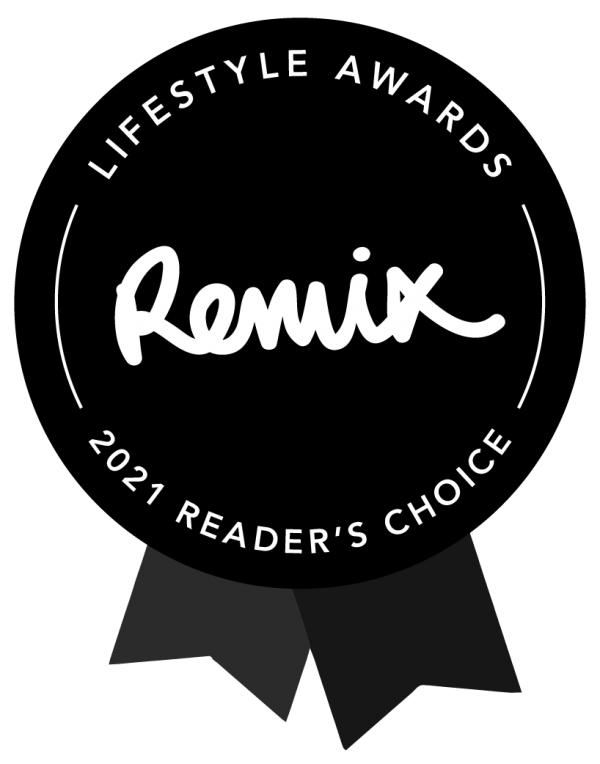 Whether it's turning adversity into an opportunity, sustainability initiatives when we needed them most, or simply, the mood-lifting power of a lipstick on a Zoom call – the Lifestyle Awards is a curated shortlist of the Remix community's favourite people, places and products.
In times of uncertainty, there's an undeniable comfort in the daily rituals that bring us joy. Whether it's a skincare routine, HIIT class or a pre-work pitstop at a local café. This is what we missed most last year – and this is what our awards seek to celebrate.
The categories
Cuisine
Arguably, one of the hardest hit industries over the past year, this category seeks to champion our remarkable hospitality industry. For a small country, our dining scene is on par with the world's best. The nominees in the cuisine category comprise restaurateurs and businesses who have made an outstanding contribution to our hospitality industry, as well as those who've turned adversity into an opportunity. From iconic institutions – bistros, pubs and fine dining - to daring newcomers who've launched with a bang, our finalists are your port of call for every dining or drinking occasion.
Fashion
An opportunity to shine a spotlight on both local and international fashion brands that have made outstanding contributions to the fashion/textiles industry in New Zealand. This category honours and celebrates the emerging and established designers, brands, creatives and individuals who have created positive change within the field of fashion.
Beauty
There's a reason analysts use lipstick as an economic barometer – there's more power to beauty than meets the eye. Whether it's a relaxing soak at the end of a tough day, the confidence-boosting power of a fresh blow wave or a 12-step skincare routine, in times of uncertainty, there's an undeniable comfort in the daily rituals that bring us joy. Whatever beauty looks like for you, the Best in Beauty segment of the Lifestyle Awards celebrates that.
Lifestyle
From best new hotel to furniture brands, the lifestyle category pays homage to the businesses that hold a special place in New Zealanders' hearts (and homes). The diverse shortlist of finalists, includes household names, as well as unique enterprises that bring something different to the industry.
Community
An extension of Remix's distinguished Community pillar, this category highlights Women in Business, Industry Trailblazers and Influencers, thriving in their diverse fields.
Music and Culture
Of course, no Remix Awards would be complete without paying tribute to where it all started, music. From Artist/Band of the Year to Emerging Artists, and of course, as one of the first countries in the world to experience live music, Festival and/or Gig of the Year, we want to know the artists and creatives who encapsulate the Kiwi music industry.
Wellness
With searches for collagen, immunity and wellbeing supplements at an all-time high, wellness is a booming category. We know now, more than ever, that beauty starts from in. With an inside-out approach to beauty and health more pertinent than ever, the wellness category will encompass the products and brands that have revolutionised an industry at the forefront of the past year.
Stay tuned for the scoop on the incredible prizes up for grabs!