Mr Hao brings confusion-free Chinese to Dominion Road
There are moments on your maiden voyage at restaurants where you know it's the start of a long-term relationship, and I certainly felt that at new-ish modern Chinese outpost Mr Hao.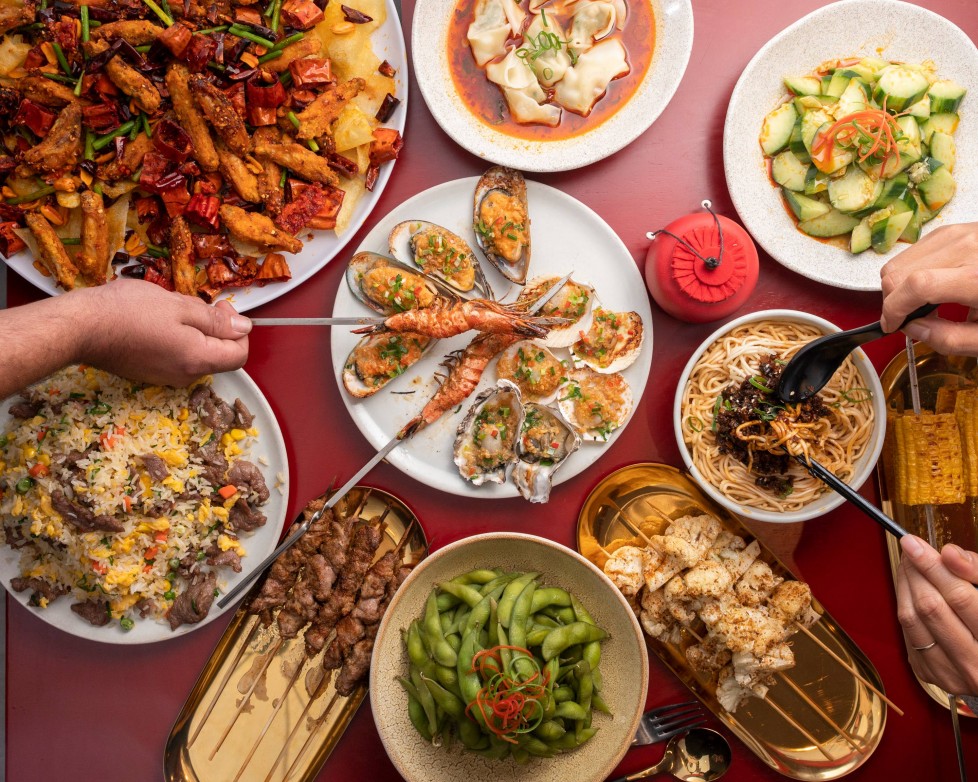 Owner Paul Wong, who has recently returned to New Zealand following a significant stint in China, took up the opportunity to take over the former Merediths (Monzu) space relatively quickly. The interior is now hardly recognisable from its previous tenure, somehow both brighter and more intimate, where red walls and a neon sign complete the transformation.
Wong has opened numerous restaurants overseas, so it's no surprise he was able to pull the concept together so quickly. Drawing inspiration from all across China, it's a great opportunity for those less familiar with the cuisine to try a bit of everything. On the Cantonese side of the fence, you'll find crowd-pleasers like dumplings and succulent pork buns, but the menu definitely skews towards BBQ technique and Sichuan-driven flavours.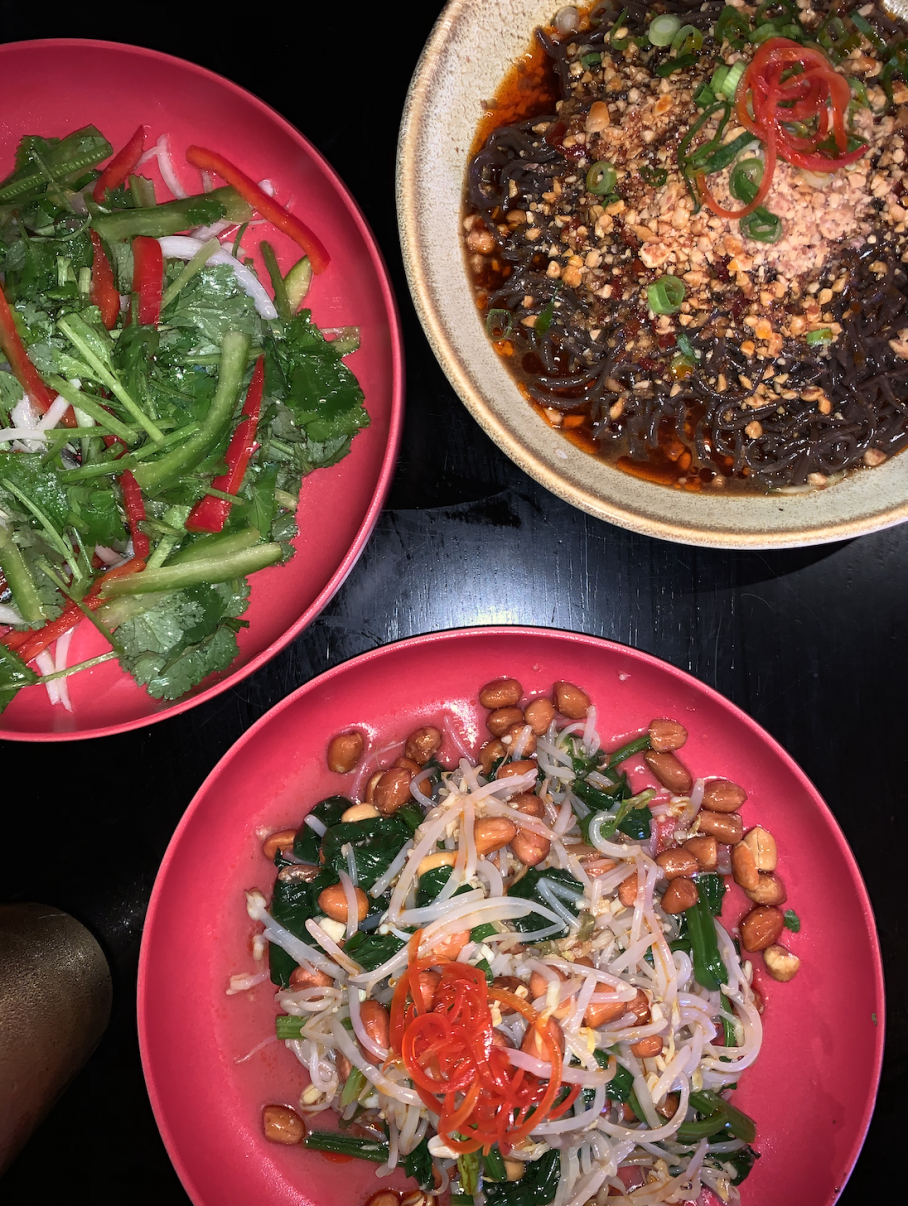 Sichuan has become a new champion of Chinese food abroad, and Mr Hao doesn't tone it down for Western palettes, serving it up in all it's fiery lip-tingling glory. That distinctive smell that comes from the peppercorns, is a bit numbing, but also intoxicating, and it's ever-present on this menu. If you're wanting the best of it, don't pass up the dandan noodles, which dances perfectly on the brink of sweet and spicy. Or if you're after something that'll blow your socks off, go for Hao's spicy chicken wings, they are a flavour sensation.
For a more authentic experience, try one of China's most popular street foods, barbequed meat skewers. You can play it safe with the likes of lamb, chicken and pork belly, but if you're wanting to challenge your taste buds, opt for the more traditional chicken feet or beef tongue, you never know, you might discover a new favourite.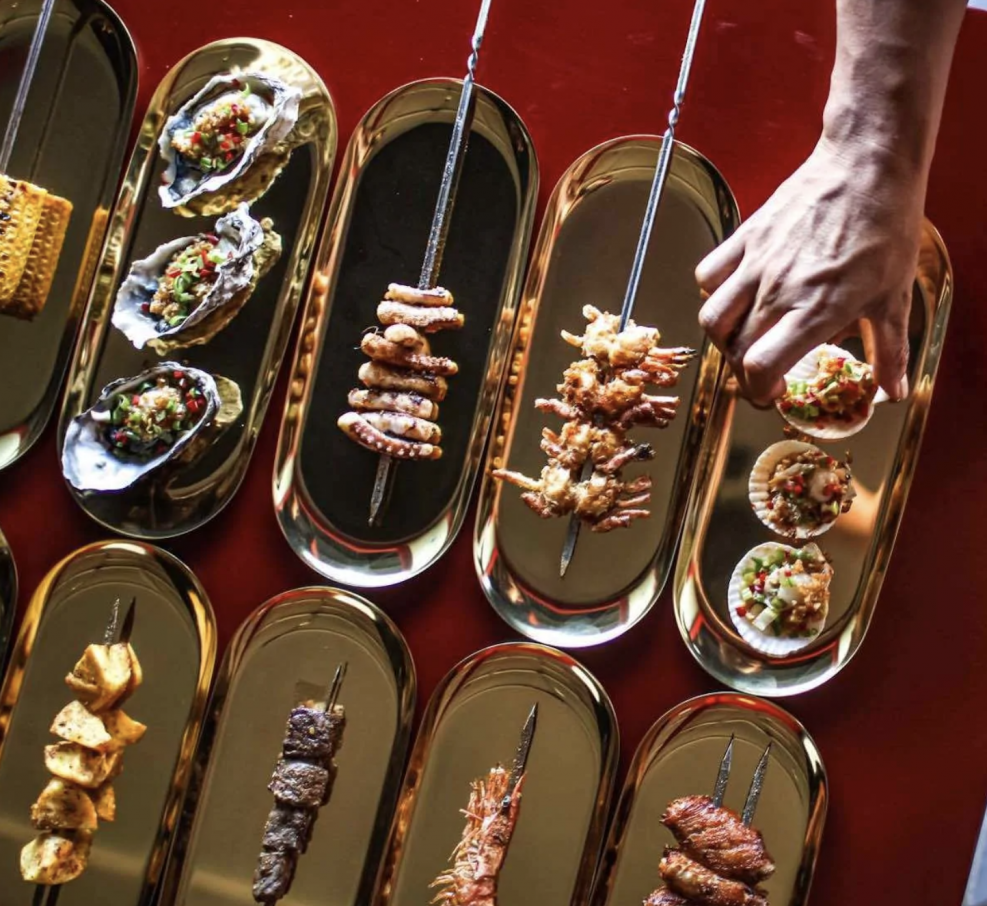 Everything on the menu is spicy, so you're going to want to keep a fresh salad close by, all of them are refreshing, but the thinly slice Chinese salad knocks it out of the park. Finish things off with the impossibly fluffy fried chicken buns, served with condensed milk and you'll have a happy belly indeed.
Friendly, relaxed, professional, good food, fantastic value for money. I have a feeling Mr Hao and I will be very, very happy together.