Remix Drives: Music to match your motor
Like any perfect partner, the new Mercedes-Benz A 250 Sport 4MATIC is as amazing on the inside as it is on the outside. One of our favourite features is Dynamic Select, which allows you to choose from four different modes for the car to run in – Comfort, Eco, Sport, or Individual. The mode selection determines how the engine, transmission, suspension and steering automatically adjust, changing how the Mercedes-Benz A 250 Sport 4MATIC behaves under varying conditions and terrains.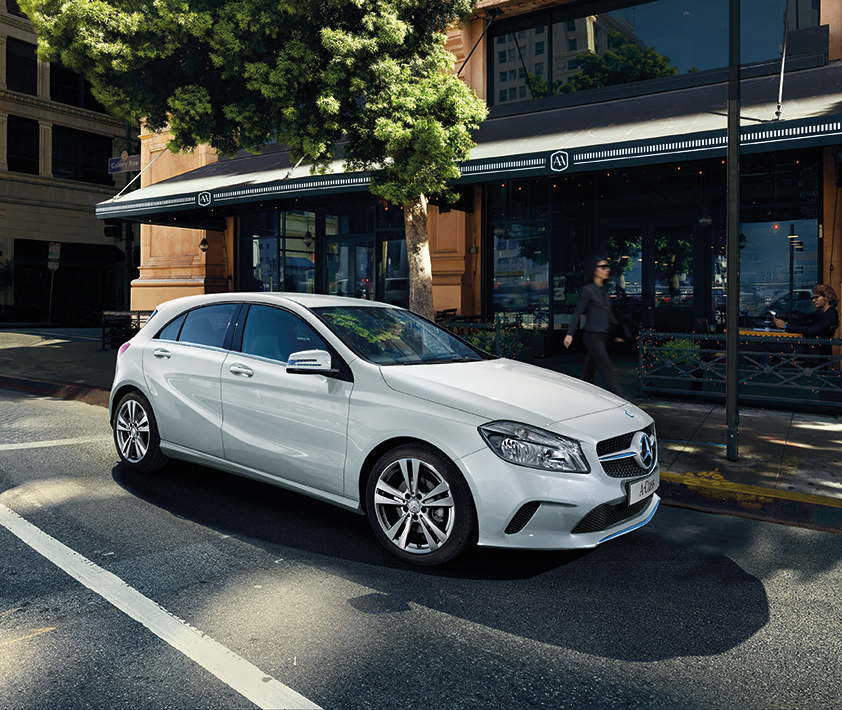 Here are our favourite songs to match the different dynamic modes of the Mercedes-Benz A 250 Sport 4MATIC.
'3 Days' by Rhye - ECO MODE
This mode is designed to achieve the lowest possible fuel consumption through calmer engine response, early gear changes and climate control and '3 Days' is the perfect, relaxing, lounge song to match.
https://www.youtube.com/watch?v=Gkh5Glu-1Yo
'Talk Is Cheap' by Chet Faker - COMFORT MODE
A smooth, easy drive with fuel saving functions; Chet Faker is the soundtrack for the perfect Sunday roadie.
https://www.youtube.com/watch?v=aP_-P_BS6KY
'Be Right There' by Major Lazer - SPORT MODE
Suspension changes, longer revs and more sensitive steering of the vehicle make it sportier. Pop on an upbeat, dance track and hit the road!
https://www.youtube.com/watch?v=HIJ5XvZeb-k
'Warm Water (Snakehips Remix)' by Banks - INDIVIDUAL MODE
What we like to call the Remix feature! Mix and match different features to get the perfect drive for you.
https://www.youtube.com/watch?v=cjgxmtUAwTg
Visit a participating Mercedes-Benz dealership to experience the Dynamic Select feature for yourself or head here for more info.