The Golden Nest at Woodpecker Hill offer effortless private dining
The Golden Nest at Woodpecker Hill love special occasions - and they have the perfect space for you.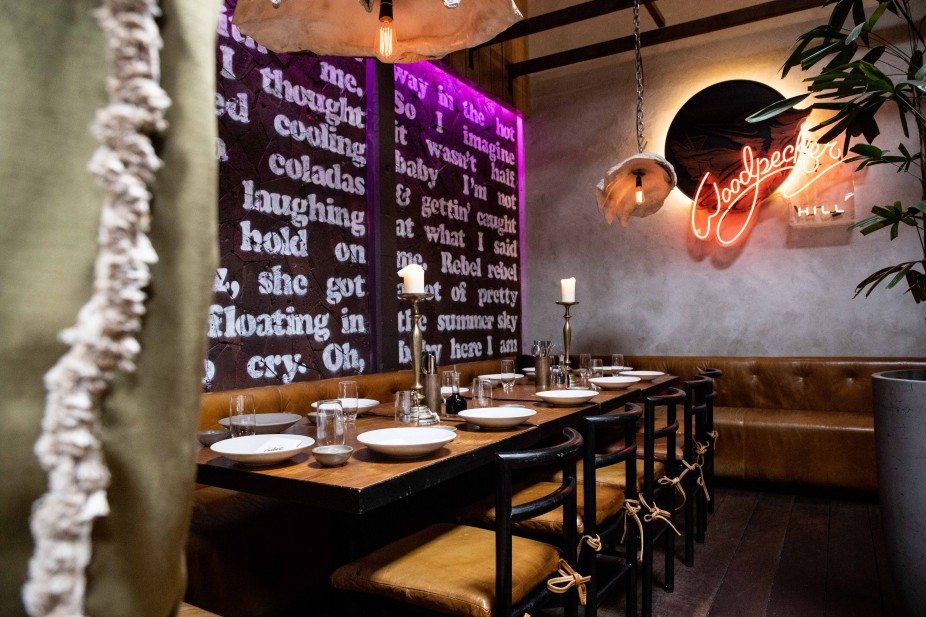 During the day, the high-ceilinged skylights cast shafts of sunlight down through the hanging orchids - and at nighttime, their giant clamshell lamps create cosy, intimate pockets of great company, with a touch of drama from their tall, hanging curtains.

Not only do they look good, they taste good, too - which is why they'd like to be the restaurant taking care of you and your guests for your next private function or party.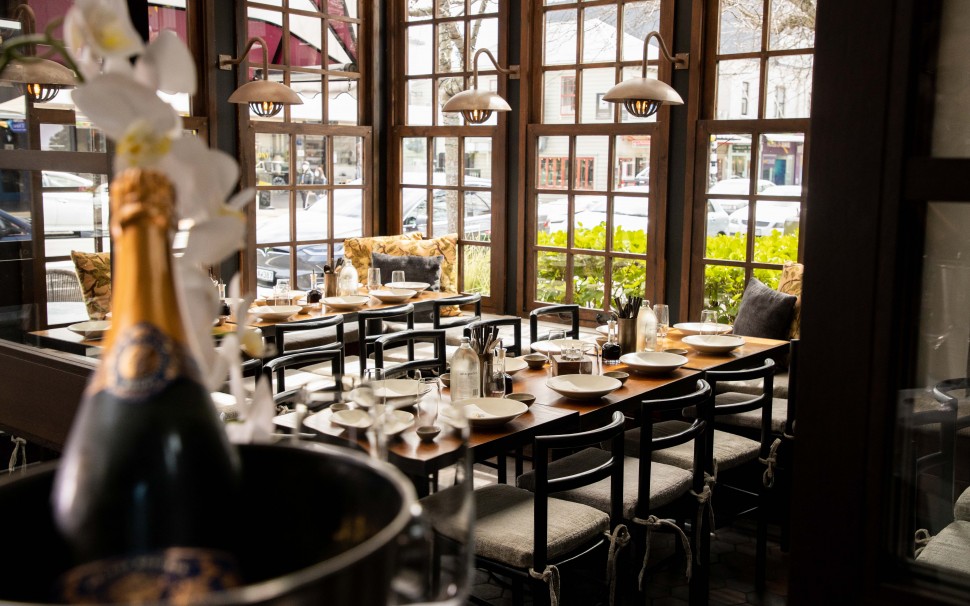 Here's the rundown on their venue spaces + set menu options, where the key to being effortlessly sophisticated on the day is keeping things really simple behind the scenes.


Choose from their private function spaces…
1. The Watering Hole
Available for long lunches.
8–12 people seated / 12 people standing.
Semi-private space with curtain divider.
2. The Turf Terrace
30 people seated / 45 people standing.
Semi-private space with a sliding glass door divider.
3. The Grandstand
16 people seated.
Grand banquette style table for 12-16 guests.
Semi-private or completely private space with sliding curtain
Your choice of set menus…
1. DOWN TO BUSINESS, $45 Per Person (excl drinks)
2. ROLL UP YOUR SLEEVES, $60 Per Person(excl drinks)
3. EVERYTHING & MORE, $70 Per Person (excl drinks)


So, whether you're looking for a business power lunch or a baby shower brunch, a birthday, office party or spectacular wedding reception venue - they look forward to making you and your guests feel special, with delicious food, smooth service, and chic surroundings. Check out the private dining page on their website for more pictures, menus and information.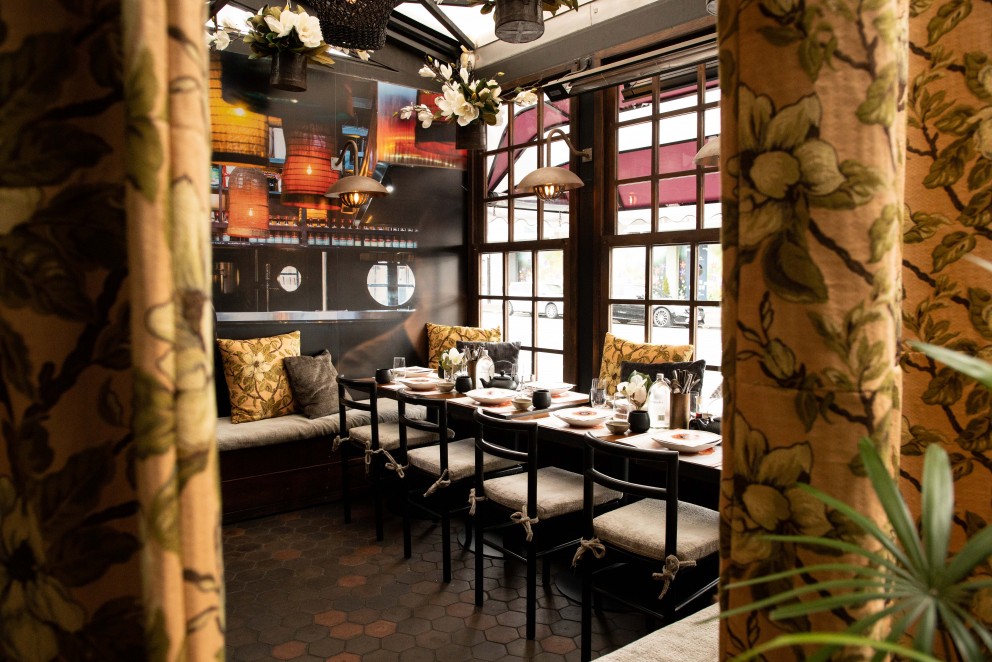 Effortless sophistication has never been easier.
The Golden Nest at Woodpecker Hill
Woodpeckerhill.co.nz