Remix Recommends July 2021: Everything you need to know
Welcome to Remix Recommends – a round-up of all the coveted launches, hottest events and need-to-know news in New Zealand. Each month, we'll be bringing you the latest and greatest across fashion, cuisine, culture, beauty, technology, music and more. Keep checking back as we'll be updating this regularly as news comes in too.
With new products dropping at dizzying daily rates and an overflowing events calendar already, we've done you a solid and rounded up the best of the best.
Whether you're looking for something different to do this weekend, to upgrade your wardrobe or keep up with the beauty play, we've got you…
THINGS TO DO
The wait is over, she's finally back
Back in June, New Zealand's favourite musical icon came out of the woodwork after a four-year hiatus to bless us with yet another anthem. If that wasn't already enough Lorde has released the dates for her Solar Power New Zealand and Australian tour, kicking off in February next year. This will be the first tour since her sold-out Melodrama tour which took place in 2017 and this too will likely follow in its footsteps. Lorde explains that this tour is going to be a little different to anything she's done before, with venues including vineyards and fields as opposed to the usual stadium setup. Stay tuned for the full release of her album coming later this year, and be sure to mark the calendar for ticket releases.
The Lowdown
When: Click here for tour dates
Tickets: GA can be purchased from Ticketmaster from midday 5th of July.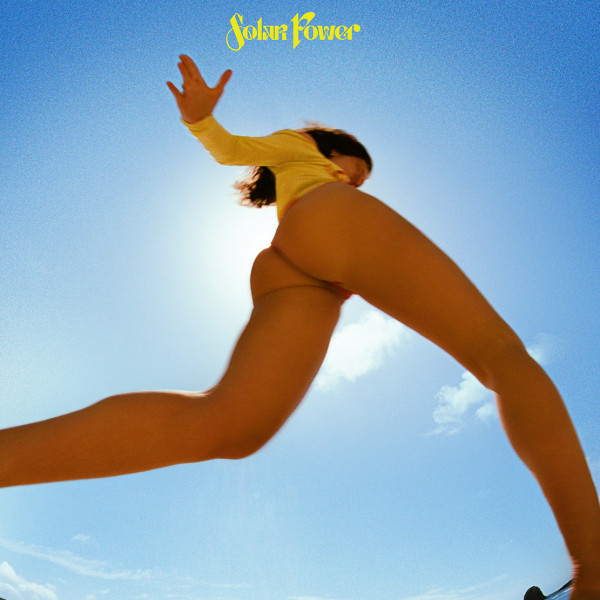 Matariki at the Viaduct
Come 2nd of July, Auckland's Viaduct Harbour will be transformed into a full-scale light installation to celebrate Matariki. Titled 'Ngā Mata o te Ariki' ('The Eyes of God') created by Angus Muir, the installation is a contemporary, multi-dimensional Matariki experience showcasing virtual stars from Matariki, expressed through colour and moving depictions. Complementing the light extravaganza are Matariki-inspired menus from our favourite Viaduct Harbour restaurants, including Homeland, Saint Alice, Parasol & Swing and Oyster & Chop. To commence Viaduct Harbour's Matariki celebration, the precinct is welcoming Aucklanders to Market Square to officially launch the installation by taking part in a Karakia Matariki dawn ceremony hosted by iwi Ngāti Whātua Ōrākei.
The Lowdown
When: 2 July- 10 July
Where: Market Square, Viaduct Harbour, Auckland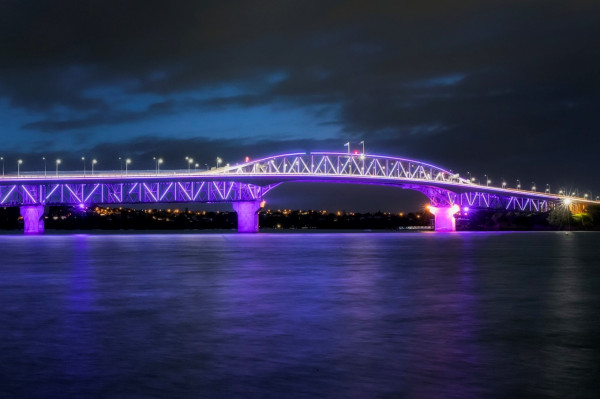 George FM go back to back for the Child Cancer Foundation
George FM Breakfast is embarking on a 28-hour DJ marathon set in order to raise much needed funds for the Child Cancer Foundation. The George Breakfast 28-hour Give Back 2 Back will see General Lee DJing for the full 28 hours with back-to-back appearances from others. The Child Cancer Foundation provides strength and comfort to families, parents and children impacted by child cancer. So tune in, donate and get behind this amazing cause.
The Lowdown
When: 6am Thursday 1st July - 10am Friday 2nd July 2021
Click here to donate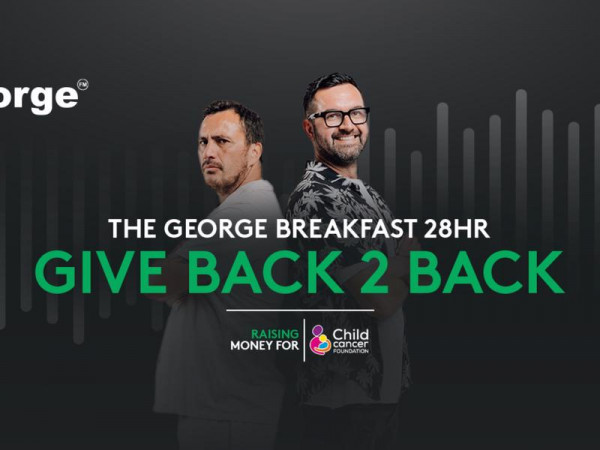 Happy birthday New Zealand Fashion Week
After a year hiatus, thanks to COVID, New Zealand Fashion Week is back and in full force. This year marks the 20th anniversary of the legacy event, which unites the fashion industry. "There's no other event in New Zealand that brings our industry together in the way NZFW does, nor is there an event which provides a platform for designers, make-up artists, stylists, photographers and models to showcase their unique skills and talents to the world," says Dame Pieter Stewart, NZFW founder and managing director. Limited tickets will be available for public purchase so get in quick. Don't fret if you do miss out though, there will also be a fan zone complete with a big screen showcasing all the catwalk action up close.
Stay tuned for more information on this year's Fashion Week schedule.
The Lowdown
When: 23rd- 29th August 2021
Where: Auckland Town Hall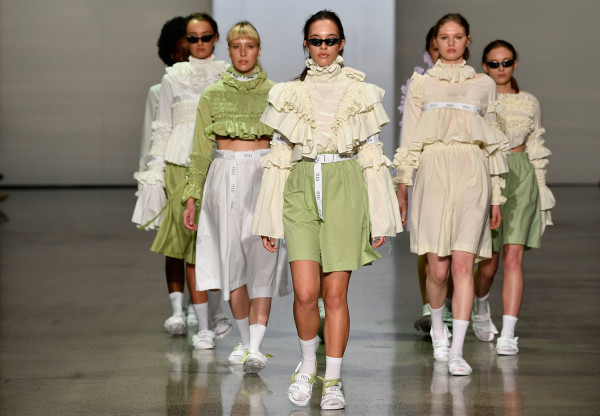 Auckland's newest plant sanctuary is here
Over the past year, the house plant craze has risen to new heights with some propagated pretties reselling for over $3,000. Luckily for us there's a new opening that can fuel our green thumb needs. From the makers of Babylon Gardens, Auckland's chicest landscaping business, is their newest venture Babylon Store. Babylon store is a one stop shop when it comes to buying pots for indoors and out as well as the perfect plant to fill them with. Either pot them for yourself or choose from pre potted sets that are all ready to go.
The Lowdown
Where: 15 Turua Street, St Heliers, Auckland
When: Open Monday to Saturday.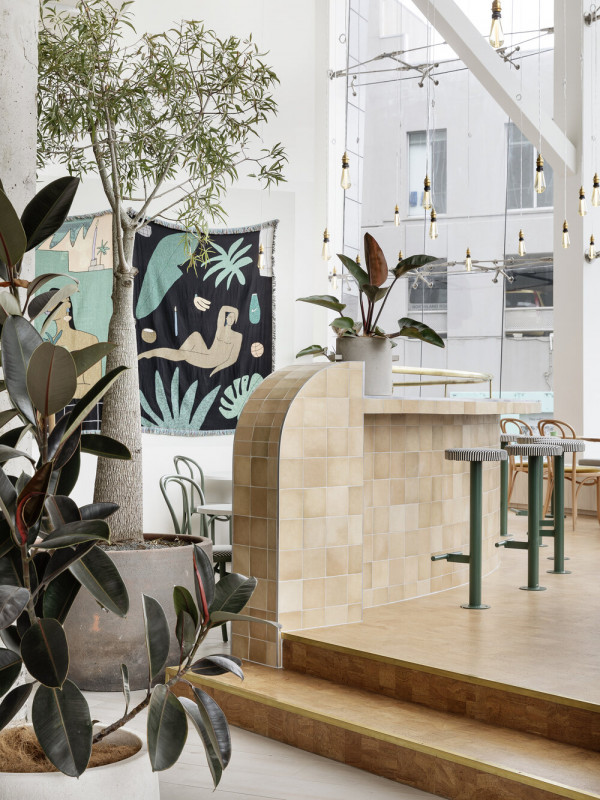 CURRENTLY COVETING
Brighten up a wet winter's day with this season's 'IT' accessory
Alongside a staple coat, an umbrella is a non-negotiable winter must-have. Not least because it keeps you dry, but thanks to BLUNT it rounds out your ensemble. Renowned for making wet weather fashionably chic, their latest collaboration with Melbourne based animator and illustrator Ellen Porteus, is no exception.
Bursting with wit, visual metaphor and wordplay, Ellen's signature style is unmistakable. Known around the world for her tessellating patterns and vibrant colour palettes, Ellen has worked with iconic global brands such as Apple, Disney and Instagram. Ellen's BLUNT collection is a kaleidoscope of colour, just when we need it most. When talking about the collaboration with BLUNT and the design process, Ellen took inspiration from nature, enjoying the challenge of working on a different medium and layering pattern-on-pattern to create a really vibrant artwork
"I loved the challenge of working with a new and unusual canvas. Playing around with how the umbrella would look at different angles, open, and closed was really fun. I was given a lot of creative freedom by the BLUNT team to go wild with the pattern and colours, so seeing it come to life was amazing."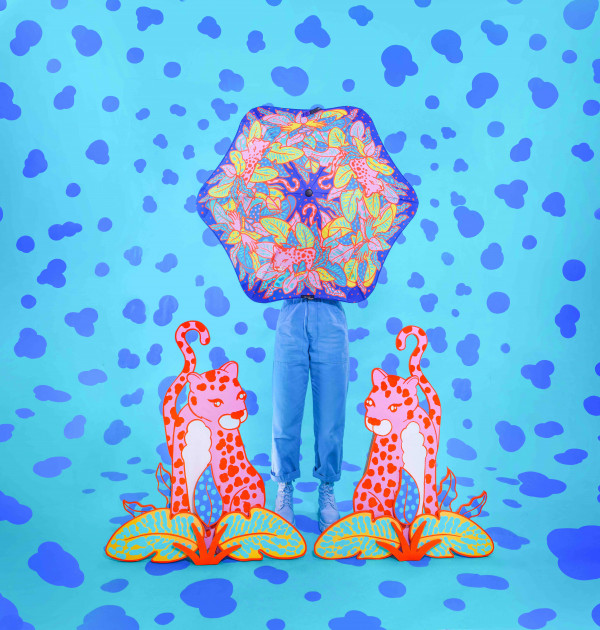 Louis Vuitton is Wild At Heart
Taking inspiration from the Maison's archives, the new Louis Vuitton collection is a colourful homage to the summer months. The joyful Wild at Heart Collection sees the iconic LV logo and monogram print in full force, complimenting silk pyjama sets and summer mules. A hand-painted reinterpretation of a 1924 catalogue cover is also present, bringing an artistic flair to the wildly iconic print. Amongst the vibrant hues of blush pink and pops of red are mixes of luxe embossed leather and leopard print detailing. Get ahead of the game and start sourcing your summer wardrobe, complete with that Louis Vuitton savoir faire.
louisvuitton.com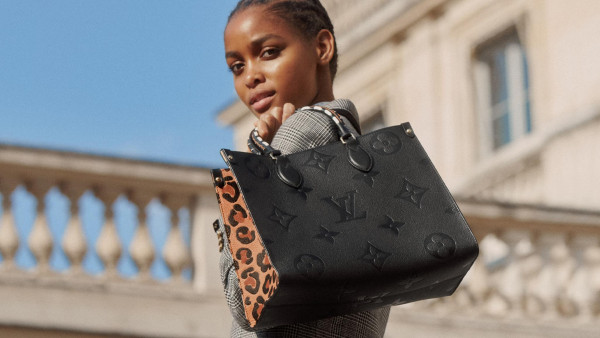 Your winter wardrobe is here
Winter shopping just got easier thanks to Workshop and their latest range of new arrivals. Workshop is renowned for its all-encompassing selection of premium designer brands, including Acne Studios, Ganni and Chloe. Peep their newest arrivals of Isabel Marant, Toogood x Birkenstocks, new season Helen Cherry, Anni Lu and Nill Lotan.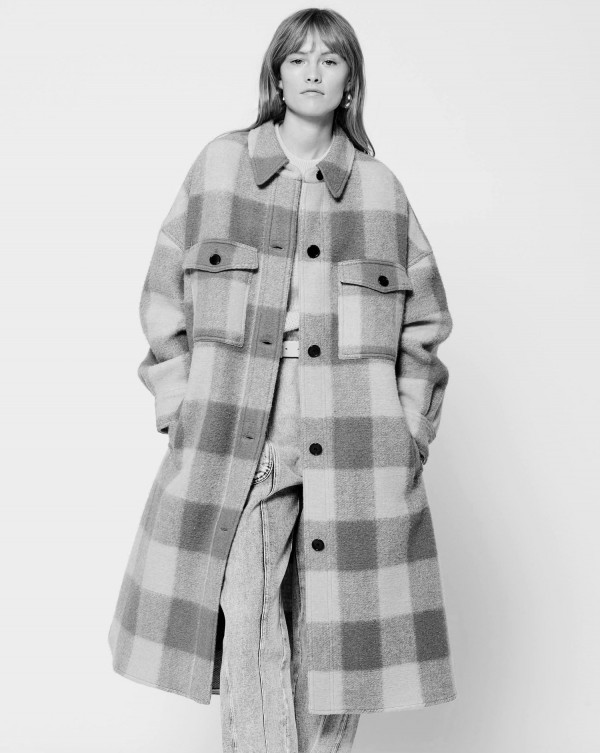 A dreamy artistic collaboration
With Jéans newest collection Morphology features their first artist collaboration with Lord Newry, an Australian artist best known for her floral self-portraits. Newry's work is intrinsically feminine, sensual and retrospective, which is why this collaboration works so well with Jéan's designs. The collection also introduces the brand's first pair of tencel jeans featuring Lord Newry's prints, which is a long-awaited category extension for the brand.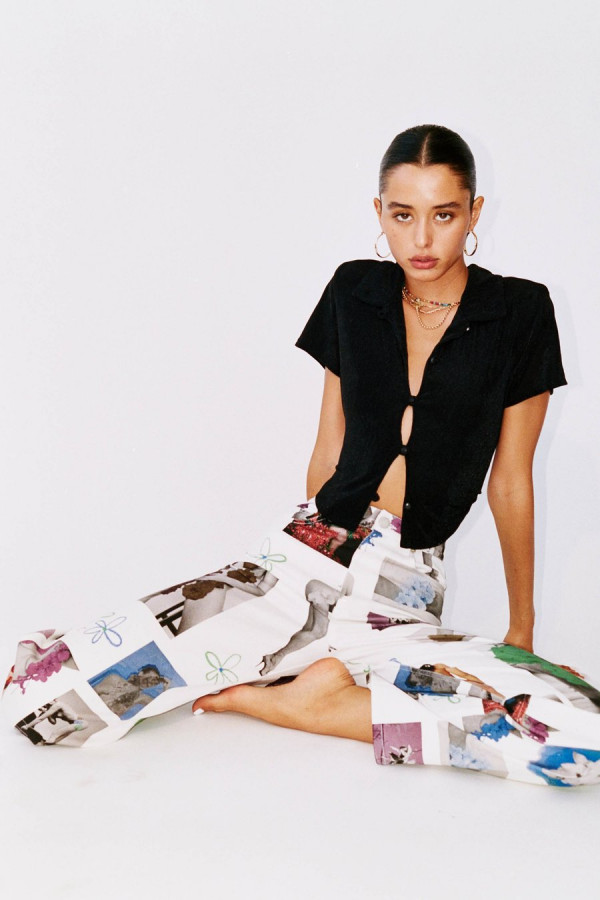 Freshen up your space with Ecoya's latest arrival
Renowned for their collection of delicious natural soy wax candles, Ecoya is the brand everyone aspires to have tableside in their home. On a mission to bring fragrance luxury to everyone, the newest collection of room sprays comes as a great delight to the whole Remix office. Three signature Ecoya scents have been reimagined into liquid form, filling a whole room with effortless ambience in just one spray. Guava and lychee sorbet, french pear and lotus flower are among the newest home fragrance additions.
ecoya.com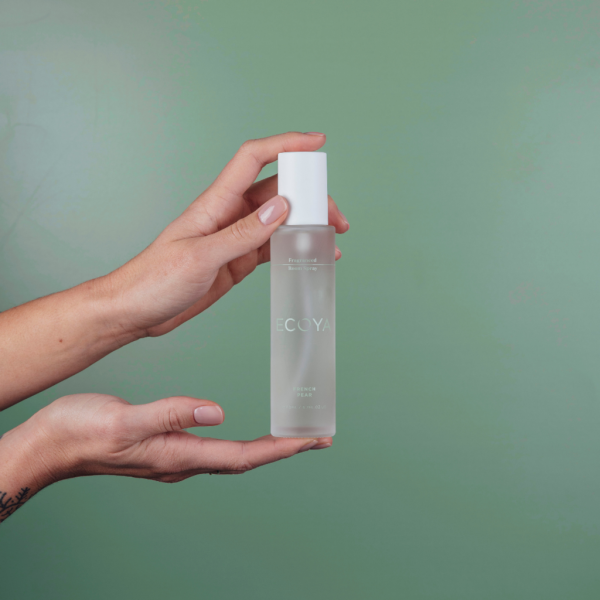 The newest colour hue from NZ's most cultivated leather goods brand
New Zealand's most cultivated leather goods brand has launched an exciting retail-exclusive to join the already sought after Bulle leather bag family. A regular request from the Deadly Ponies' community and a hotly-anticipated capsule, the new colourway is a homage to one of our favourite fireside sips. The new burgundy colourway is designed to be as full-bodied and robust as our favourite red wine, and spark the same warmth and elegance that comes with drinking a glass fireside.
The new colourway is available in stores now.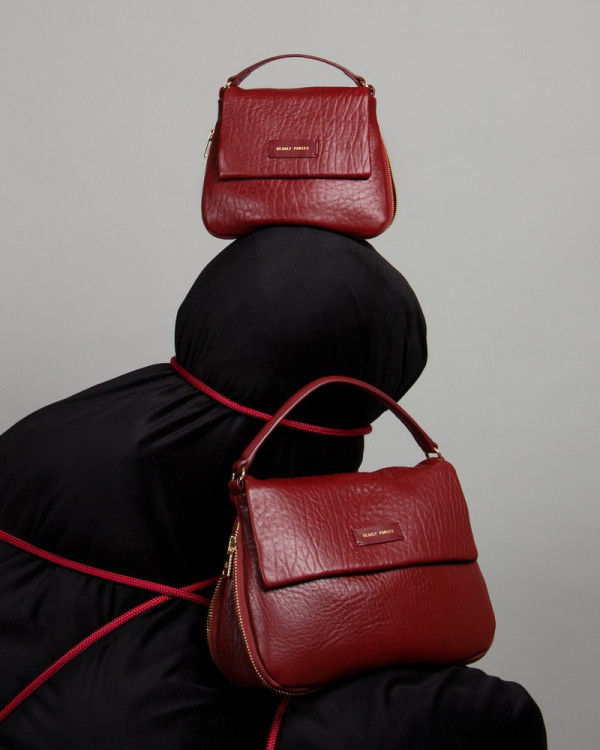 Footwear for every occasion
Mi Piaci are taking us on vacation with their newest collection Vacation Dreamscape. Regardless of current travel restrictions, relish in an exotic holiday getaway through the dreamy silhouettes and structural lines of this collection. From Italian coastlines to Parisian nights, the colour palette embodies vintage cream and pink tones with pops of metallics.
Mi Piaci's Vacation Dreamscape launches at the beginning of July so keep your eyes peeled and credit cards at the ready.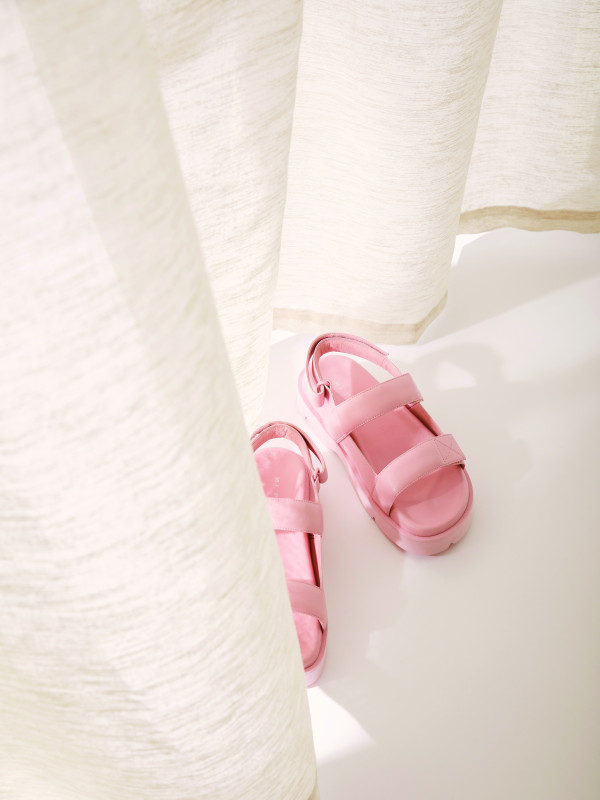 The perfect white dress
Trish Peng is a name closely associated with luxe elegance in the bridal world, creating show-stopping garments for that special day. Peng's newest bridal collection is an additional add-on to her previous Entwined range, featuring an assortment of gowns to reflect a variety of brides' desires. Trish designs each garment with her bride to be in mind, working closely with the client to collaborate on the perfect show stopper.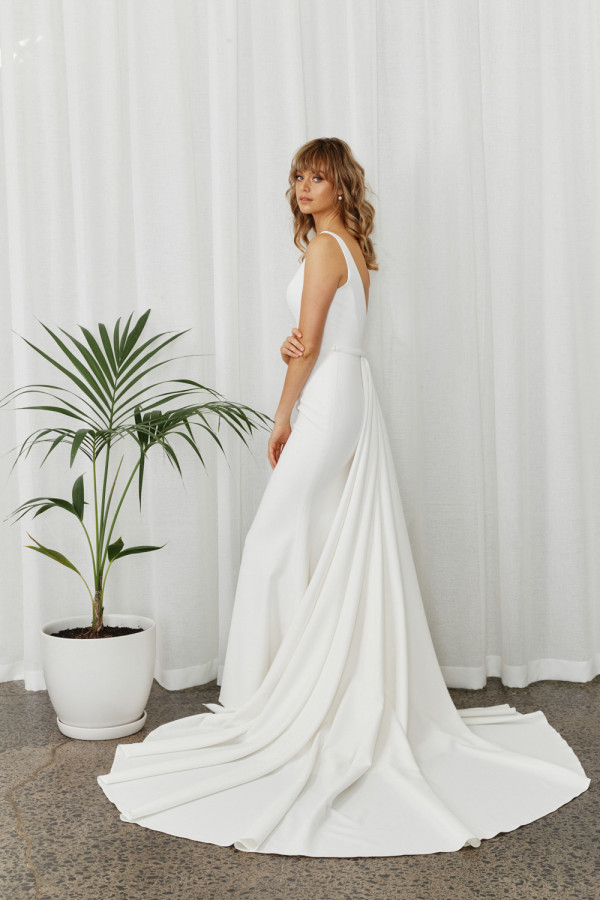 Something Navy, the new collection from a local favourite
Maggie Marilyn is up to her old tricks, releasing showstopper after showstopper and her latest releases are no different. Something Navy is the newest launch that focuses on all things, well, navy. Included in the launch is The Navy 01 Blazer, which takes all the best elements from the classic Maggie Marilyn blazers and strips them back to create a wardrobe staple in a truly versatile colour. Both utilitarian and comfortable, this piece is not only made from NZ wool but also features unique moisture and temperature regulating properties, a must for those trans-seasonal days.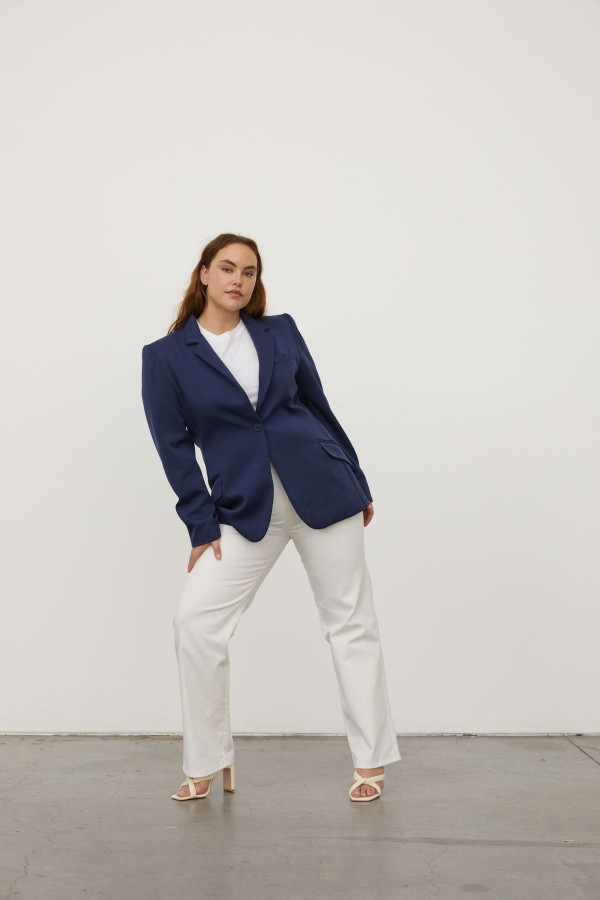 The perfect wardrobe addition
Introducing Palette Three: Lucent, the latest arrival from Moochi. Playing on the line between masculinity and femininity, this collection pays homage to those who wear it and how they choose to move. Oversized pilgrim collars in delicate cotton, romantic ruffles, puff sleeves, cinched seams, and of course, the classic Moochi box tee make up this transcending collection.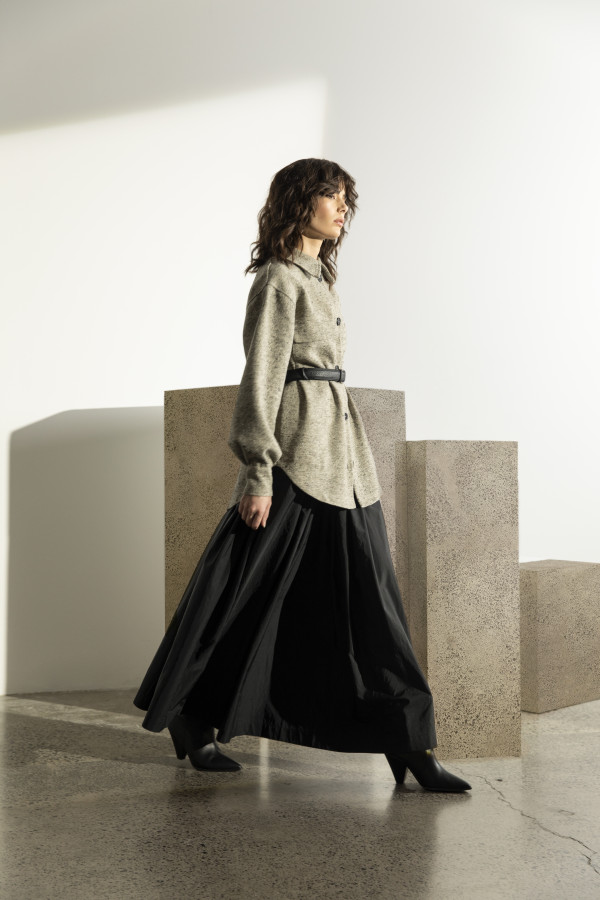 Add to cart: This season's hottest sneaker collab
The latest collaboration from sneaker moguls New Balance and fashion A-list brand STUAD is a celebration of the outdoors. Telling a story of heritage and versatility rooted in design and effortless charm. Traditional elements from the classic tennis, running and boxing shoes are updated in sun-bleached pastels with feminine details and fabrics that include satin, mesh and corseting. Available in the famed New Balance 327 design and the newly introduced 57/40, these kicks are bound to be the 'it' shoe this season.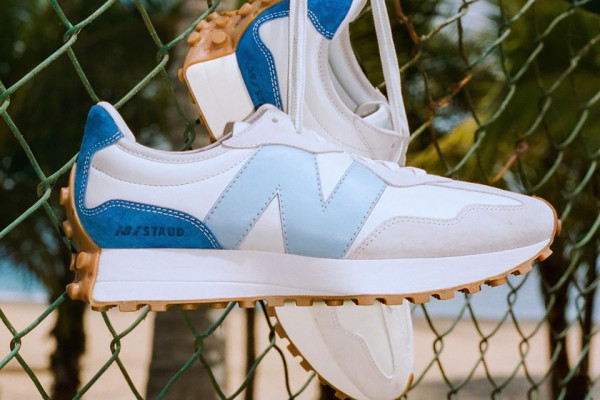 Sweat with pride
In celebration of Pride Month, Clique Fitness has joined forces with artist Oliver Cain to bring a limited edition sweater full of fun. The CLIQUE x Cain 'Sweat(er) With Pride' is designed to ensure that everyone, no matter their identity, gender or sexual orientation, feels welcome, supported, and loved. All profits from the sale of this Limited Edition Sweater will be donated to projects that provide essential physical, mental and sexual health services for Rainbow New Zealanders.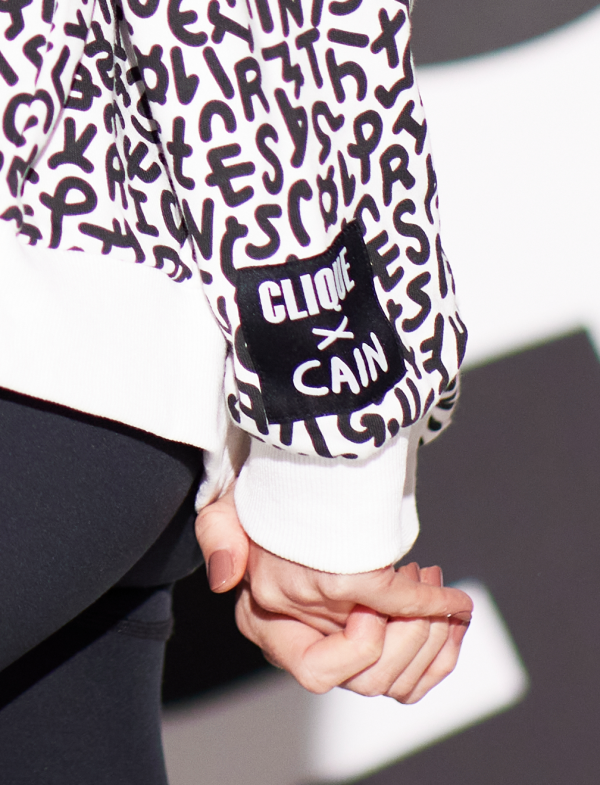 BEAUTY AND WELLBEING


Hermès Beauty launches in NZ!
It's official, Hermès Beauty is officially available in New Zealand. The beauty equivalent to the world's most iconic and rare bag ,The Birkin, has landed on our shores. Hermès first beauty counter is now open exclusively at Smith & Caughey's Queen Street. The highly collectable Rouge and Rose collections encompass a curated line-up of matte and satin lipsticks, lip pencils, blushes and refills. Of course, packaged in Hermès' striking signature orange.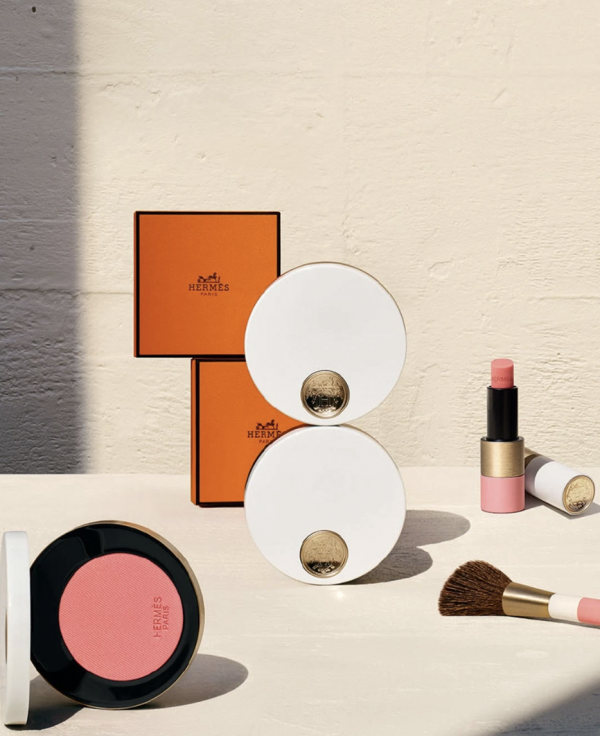 These serums are not like the others
From the brainchild of Craig Schweighoffer, the skin industry expert once at the helm of much-loved brands like Ecoya and Trilogy, comes Boost Lab. A range of seven single-focus potent serums, which deliver clinically proven results at an affordable price point — a revolutionary concept given the designer price tag attached to many serums today. Impressively, the Boost Lab 2D Hyaluronic Hydro Boost has already won the highly coveted 2021 Glosscar 'Best New Serum' award.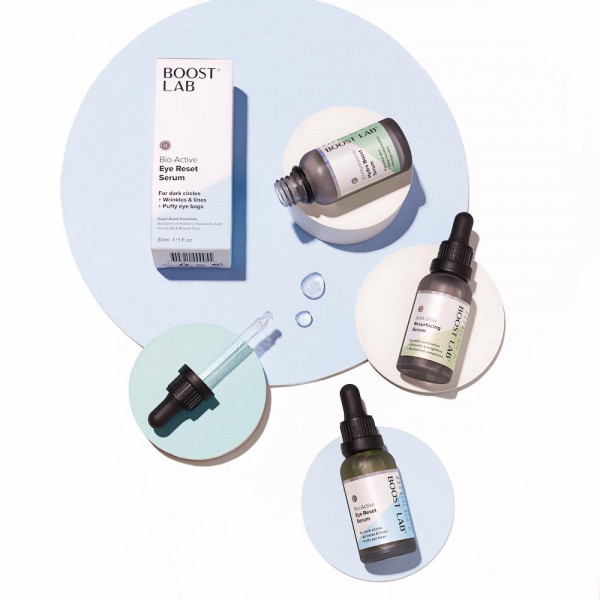 A cult California-cool suncare brand makes its skincare debut
Much to the delight of its cult sunscreen line, Coola has made its foray into skincare with a seven piece collection of 70%+ organic skincare. Harnessing powerful plant-based extracts that adhere to sustainable farming practices, each product works to nourish, fortify and support a healthy skin barrier. In addition, all products are non-GMO, cruelty-free, vegan, and gluten free, and packaged in fully recyclable packaging. Our pick of the range? The Coola Pacific Polish Gentle Sea Salt Facial Exfoliator.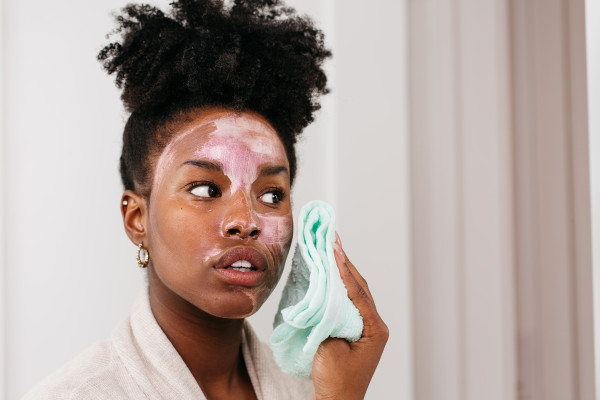 One for the boys
Listen up lads - looking after your skin just got a whole lot easier. Comprising three products, the newest Men's Daily range from Me Today is fuss-free and simple. Designed to be used on a daily basis, the collection features a cream cleanser, face scrub and moisturiser. Not only are the products made in NZ with 97%+ naturally derived ingredients, they are also vegan, cruelty-free, paraben and sulfate-free, all whilst being enriched with R-viveMe+, 8 essential botanicals, antioxidants, and vitamins.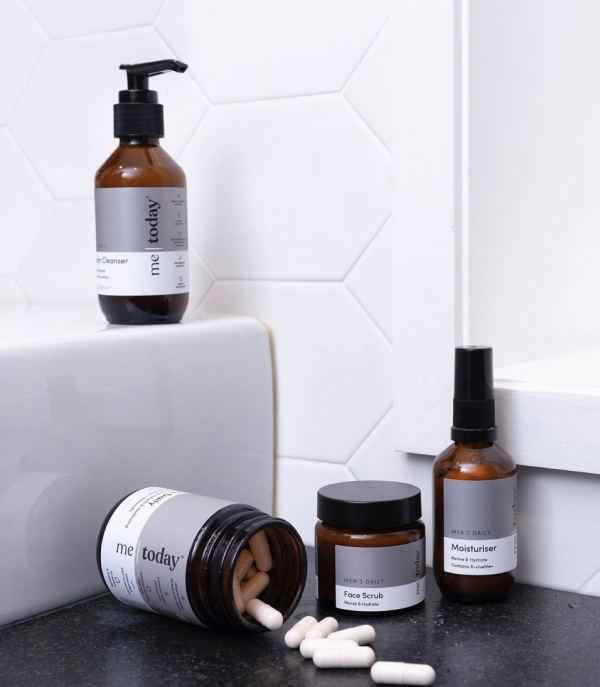 FOOD FOR THOUGHT
Have your cake and rewind the clock
The Caker and Dose & Co have teamed up to bring possibly the most delicious collaboration to date. This collaboration comes as collagen heroes Dose & Co celebrate their second birthday (Happy birthday!) and what better way to celebrate than cake? No stranger to The Caker cake kits here at Remix, this new blend of blueberry, orange and white chocolate will surely be on our Sunday baking list. Each cake kit contains 5 grams of Dose & Co Vanilla Collagen Creamer, making for the ultimate guilt-free indulgence, go on have another slice!
The cake kits are available now from thecaker.co.nz and doseandco.com, but are selling out quickly so make sure you order yours asap.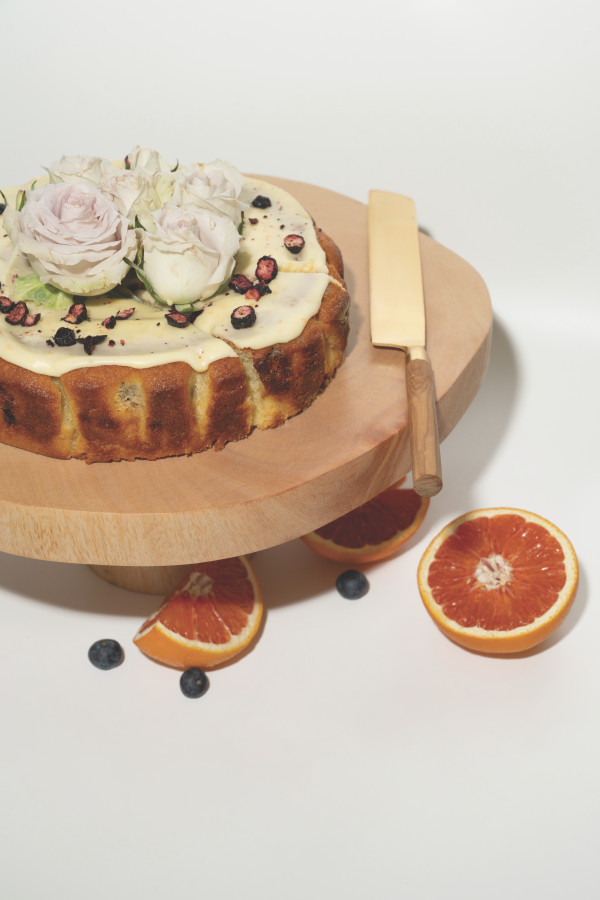 Coffee lovers unite!
As the colder winter mornings are in full swing, you might find yourself reaching to make another cup of coffee to warm your soul. After years of research and development, the local favourite coffee brand has taken it's iconic and signature Allpress Espresso Blend and created a specialty coffee capsule. The Allpress capsule is compatible with most capsule coffee machines so coffee lovers can enjoy a delicious and flavourful brew in the comfort of their own homes. Available from 12th July.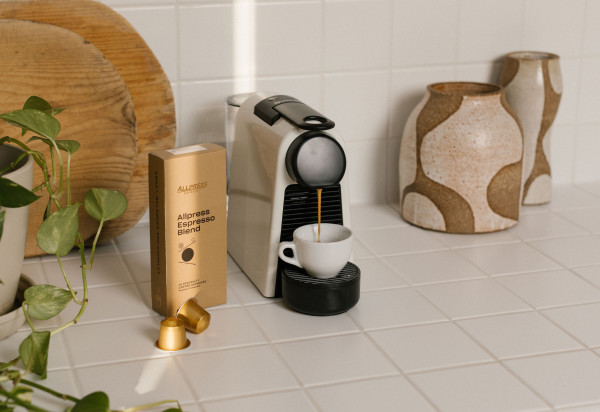 National Fried Chicken Day
Mark your calendars, rally the crew and schedule in that working lunch, because July 6th is National Fried Chicken Day and it's one to be celebrated. From bottomless wings at Dr Rudi's in Auckland's Viaduct to Britomart where The Chamberlain is serving up the heavenly bird in pretty much every way imaginable. Whether it's OG style with pickles on the side or sandwiched in a buttery brioche bun, it's every bird lover's fantasy. For those lucky to reside or work near City Works Depot, Sweatshop Brew Kitchen's famous spicy fried chicken hawker roll with Asian slaw is one not to be missed. For suburban dwellers, fried chook institution Winner Winner are living up to their name with bottomless fried chicken deals and giveaways. Then, just when you thought the fried chicken festivities were over, Bird on a Wire are bringing it home with their wildly popular Mr Hash Burger. The Mr Hash boasts a crispy hash brown, buttermilk fried chicken, BBQ sauce, candied bacon, tomato, pickled red onion, cos lettuce, cheddar cheese, fried onion and aioli.