Remix took part in the heart-racing Jaguar Art of Performance Tour at Hampton Downs
Imagine yourself behind the wheel of a high-performance Jaguar taking high-speed corners on a track… You've just imagined The Art of Performance Tour. Remix was lucky enough to be invited by the Jaguar NZ team to the event and put the Jaguar Fleet to the test. Boasting a James Bond style lineup of high performance vehicles, Local Editor Amber Baker enjoyed a morning of challenges, tests and opportunities to push both herself and the vehicles to the limit.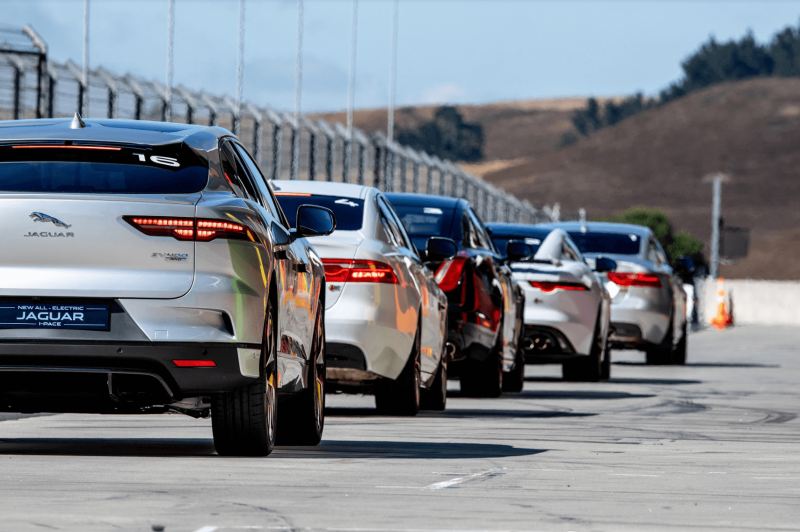 The purpose of the tour is to showcase the Jaguar product through different drive related sensations, emotions, and most importantly, develop news skills while test-driving vehicles such as the All-New ElectricI-PACE, the award-winning F-PACE and the blisteringly-quick F-TYPE. It is an entirely new and thrilling experience most people don't get to experience in their lifetime and something Amber won't be forgetting anytime soon.
"It was an incredible morning of challenges. After a comprehensive introduction to the fleet, Jaguar driving instructors, safety protocol and a quick chit chat with the other lucky invitees in our group, we split off to tackle four different performance tests. First up for our small group of high-performance car lovers was the Smart Cone test."
The Smart Cone test is a game-style system designed to demonstrate the vehicles dynamic capabilities in an engaging and innovative way for Guests. A world first within the automotive industry, the Smart Cone system can produce both predetermined and random courses that drivers have to follow using a green light, blue light and red light pattern. Green light cones when lit up are for drivers to head through, with blue light cones lighting up in your peripheral to understand what area you need to head in next. This test allows drivers to feel the thrill of safely experiencing the vehicles ability, whilst challenging their own driver skills in a fun and exhilarating way and furthermore compare their performance against everyone else.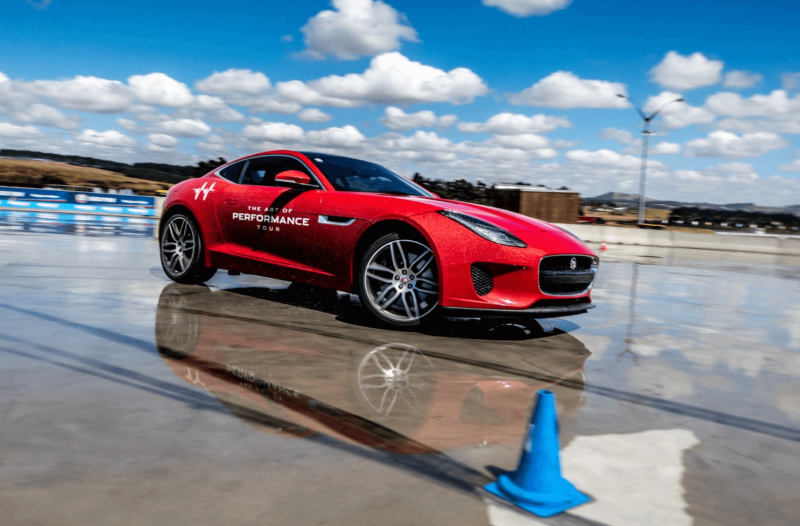 "I was nervous at first but quickly found I loved the challenge and felt the competitive spirit build as I darted from sets of green cones to the next. It was interesting watching other drivers, some preferred to risk accuracy for speed and other vice versa. I like to think I had a perfect balance. But my test score can probably tell you otherwise..."
Next up for Amber's group was the Skid Pan DSC Demonstration - A test for the car to showcase the vehicles Dynamic Stability Control system and Traction Control System. "We had to essentially skid out circling in figure eights repetitively, it was very 'Tokyo Drift', but in a controlled and safe environment with a Jaguar Instructor by your side. We all went from wide-eyed and convinced we weren't capable of pulling it off, to grinning and laughing big children not wanting to get out and give the next driver a go!"
Track Laps was up next which is a follow the leader experience that allows drivers to experience the Jaguar range on an international racing circuit. With a car swap for every second stop, drivers get to test out the entire fleet, meaning a new car with different speeds, bells and whistles to enthrall each specific vehicle ride.
"What I loved most about the hot laps, was having the instructors in our ears via walkie-talkies, explaining how to gently come out of a corner after high speed, when to pick up the pace, and what else to take note of. After the second lap, I started to slowly but surely build the confidence to floor the pedal and make the most of the open road in safe conditions - something I'll never forget."


DISCLAIMER: The activities of the day were completed on a controlled track with experienced experts and Jaguar Instructors after a comprehensive safety briefing.