Smart just got beautiful: Introducing the Samsung Galaxy S6 & Galaxy S6 Edge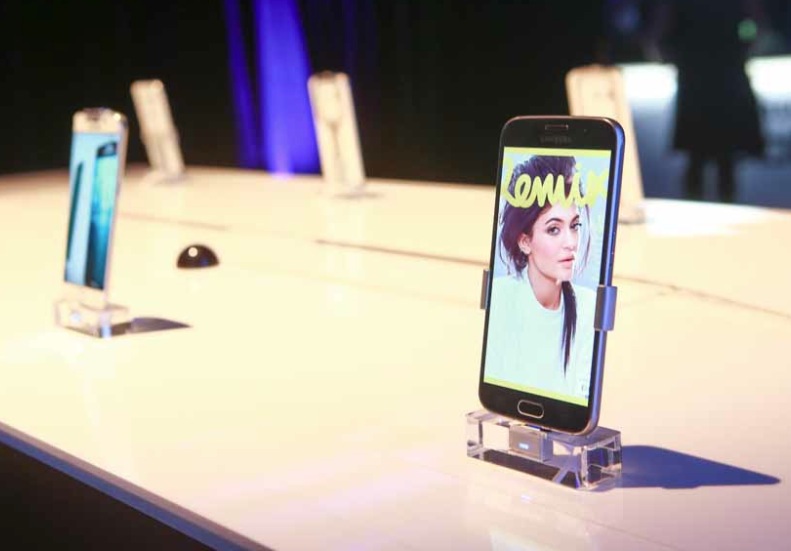 If you were at our party last week or checking out the images online, you'll notice we're pretty obsessed with the new
Samsung Galaxy S6 and Galaxy S6 Edge
.
Smart just got beautiful
Both of the new phones were made from metal and glass, which gives them a slick, beautiful appearance. The Galaxy S6 Edge in particular shows unique and outstanding beauty, while also providing a solid grip, complete with the world's first curved display on both sides. The glass bod, which is made from the toughest glass to date, is available in an array of colorful jewel tones, including White Pearl, Black Sapphire, Gold Platinum, Blue Topaz and Green Emerald, all of which reflect natural light to give off different colour tones.
Fast and vivid camera technology
The Samsung Galaxy S6 and Galaxy S6 edge are equipped with an incredibly vivid, bright and fast front and rear camera. The lenses and high-resolution sensors provide the most superior image quality available in a smartphone, even in the dark. They've also included a new 'Quick Launch' feature that gives users fast, direct access to the camera from any screen by simply double clicking the home key button.
Say goodbye to annoying cords
One of the coolest features of the Galaxy S6 and Galaxy S6 Edge is that they can be charged wirelessly. The devices work with any wireless pad available in the market that supports WPC and PMA standards, so no more annoying cords are necessary! But if you were into the old school technique of actually plugging your phone into a wall, you'll get 1.5 times faster charging than the Galaxy S5. We're talking about 4 hours of usage after around only 10 minutes of charging.
The tech stuff
The Galaxy S6 and Galaxy S6 Edge integrate the most advanced, cutting-edge, Samsung core technology available today. Complete with the world's first 14nm mobile processor with 64-bit platform, a new memory system and UFS 2.0 flash memory; the phones provide higher performance and enhanced memory speed with lower power consumption. The world's first 1440P/VP9 hardware based codec enables users to enjoy high resolution streaming video while also using less power. In addition, the 5.1-inch screen offers users the highest pixel density available and enhanced outdoor visibility by pumping up display brightness.
Find out more about the beautiful new Samsung Galaxy S6 and Galaxy S6 Edge by visiting Samsung NZ online here.