Sid it again; we sit down with chef Sid Sahrawat
We had a Sid-down with Sid Sahrawat of Cassia, Sidart and The French Cafe to discuss what makes a restaurant 'Restaurant of the Year' material, and where he gets his dish design inspiration.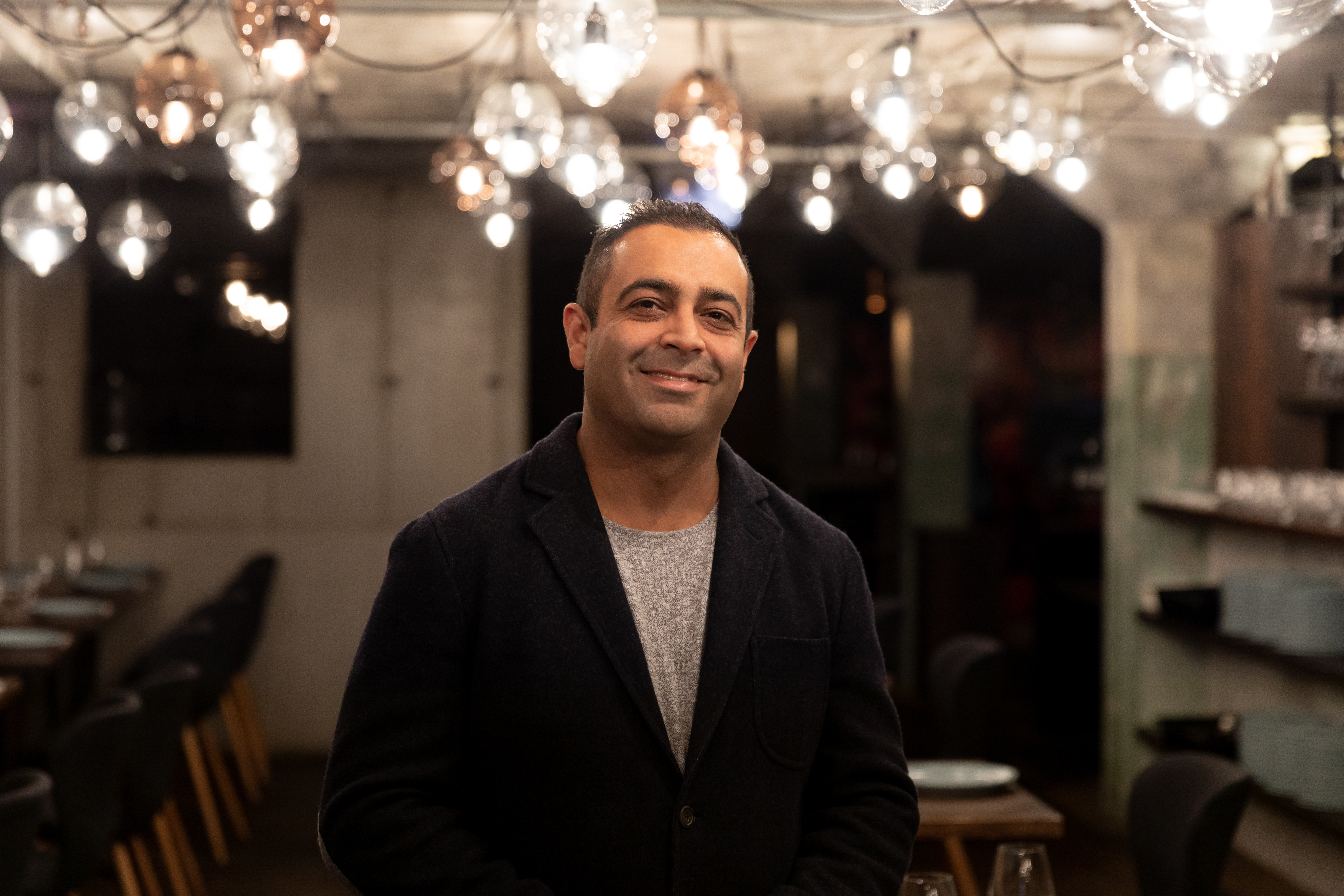 Taking out Restaurant of the Year for Cassia four years running is an incredible feat. What makes a restaurant 'Restaurant of the Year' material in your eyes?
I think having something unique in the offering and concept, attentive and warm service, consistent and quality food and, of course, a passionate team that shares the same vision.
You've been living in New Zealand for almost 20 years, how do you think the New Zealand culinary scene has evolved in that time?
When I first moved here the best restaurants could be counted on your fingertips, culturally inspired diverse culinary offerings were few and far in between. Our food is so inspired by the ethnic diversity we find in New Zealand now, it mirrors it a lot more. Our kids can eat sushi, ravioli, soufflé's, dumplings, curry, tacos all in the same week. Diners are well travelled and have more discerning palates because of it, they are not afraid to try new things.
What do you think your style of cooking is, and do you feel you've introduced something unique that Auckland didn't have previously?
My style is always to push flavour combinations and to show diners something new by using the most seasonal and local ingredients. Cassia was definitely something unique as nobody in New Zealand was doing truly modern Indian cuisine. Using traditional Indian flavours, contemporary cooking techniques and the best produce we provide guests with a style of Indian cuisine that challenges their preconceptions around what Indian food is and should be,
We have also reinvented Sidart since buying The French Café last year, Sidart now offers progressive Indian cuisine in a more elevated style through a tasting menu.
How would you describe your 'culinary vision', and where do you see this taking your restaurants in the next few years?
I guess never resting on our laurels and consistently improving with our food, service and guest experience. We are now working on consolidating our style and developing the unique identity of each of our three restaurants even more.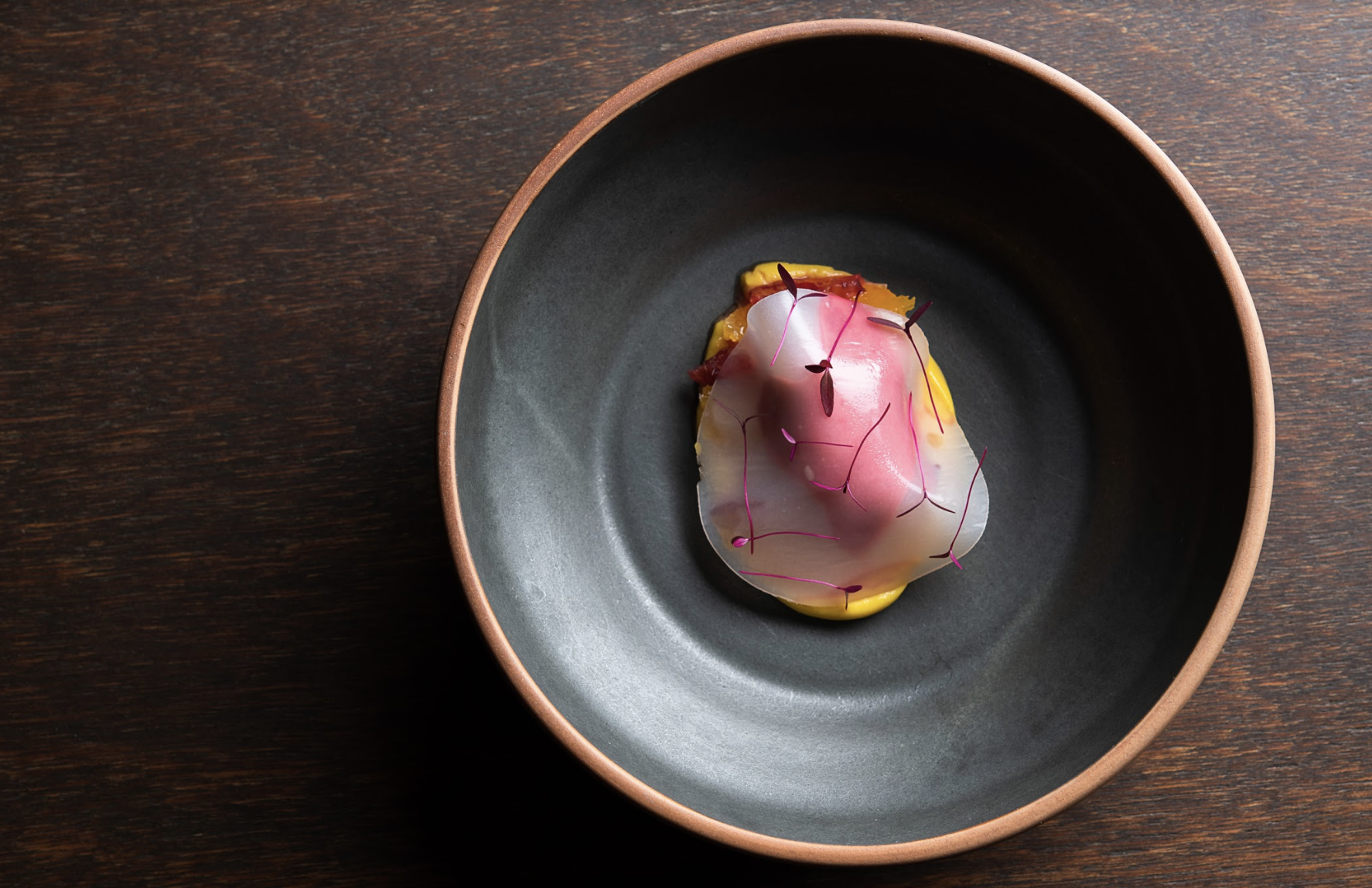 They say you eat with your eyes, in terms of designing the aesthetic of a plate, do you have certain rules you try to adhere to? Or do you prefer to freestyle?
We try to plate the food with function in mind, it needs to look aesthetically pleasing but also you want the diner to experience the dish the way it needs to be eaten. So how the dish is plated and the order of how it should be eaten is taken into consideration as well. We freestyle plating and work on it by revising it until we are happy with the way it eats and looks.
The design of your restaurants is also an integral part of a Sid Sahrawat dining experience, how do your restaurants differ from each other from a design perspective?
When we opened Sidart 10 years back we were on a very tight budget, that dictated a lot of what we could do with design. We wanted to make formal dining more relaxed even back then. The view of Auckland's skyline is the biggest asset at Sidart, and it guides the design choices my wife Chand makes. She does not like the interiors to compete with the stunning view. When we refurbished and expanded Sidart in 2017, Chand worked with interior designers to create a look of contemporary elegance, mirrors, marble and a palette of neutrals to complement the view. Cassia is underground and when we bought the space it was very dark, so we wanted to create a Melbourne-esque industrial vibe. We brightened the space with 80 drop pendants, left the original brick and exposed ceilings in but added vibrant blown-up photos of the Indian festival of Holi to give the restaurant it's fun atmosphere.
The French Café was already beautiful with its spacious dining rooms and open courtyard, Chand is slowly transforming areas in the restaurant where she feels design will help with function and flow. She didn't think the lounge area near the bar worked with banquette seating, so she ripped it out last year and dressed the room with rich velvet couches, lamps and side tables so that its more welcoming for guests to wait in and enjoy a drink. We also dropped the level of the kitchen pass in one of the dining rooms so guests can now see more of the kitchen and chefs in action.
Talk us through the process of designing a menu.
When we design a menu, we are looking for a good balance of ingredients and the progression of courses, it must have a good variety of seafood, poultry, red meat, cheese, vegetables with minimal repetition. Seasonality is very important so if an ingredient goes out of season, we won't use it. We think of the temperature of dishes as well and how balanced the menu is overall. You don't want to eat too many cold dishes or too many dishes with the same texture.
Cassia takes traditional Indian cuisine and updates it with a modern twist, how do you redesign a classic while still honouring the heritage of the food?
We respect the flavours of the traditional dish, but we refine how its created and presented. So, you may rarely find duck on the menu in an Indian restaurant, we take the duck leg and confit it, cook it in duck fat low and slow overnight for 12 hours and then marry the confit duck leg with a traditionally cooked Chettinad sauce, we garnish the dish with thin strands of ginger and pickled onions. So, a diner who may be familiar with the flavours of a traditional Chettinad curry will still find them in that dish but will be surprised with the confit duck leg that falls apart on their fork.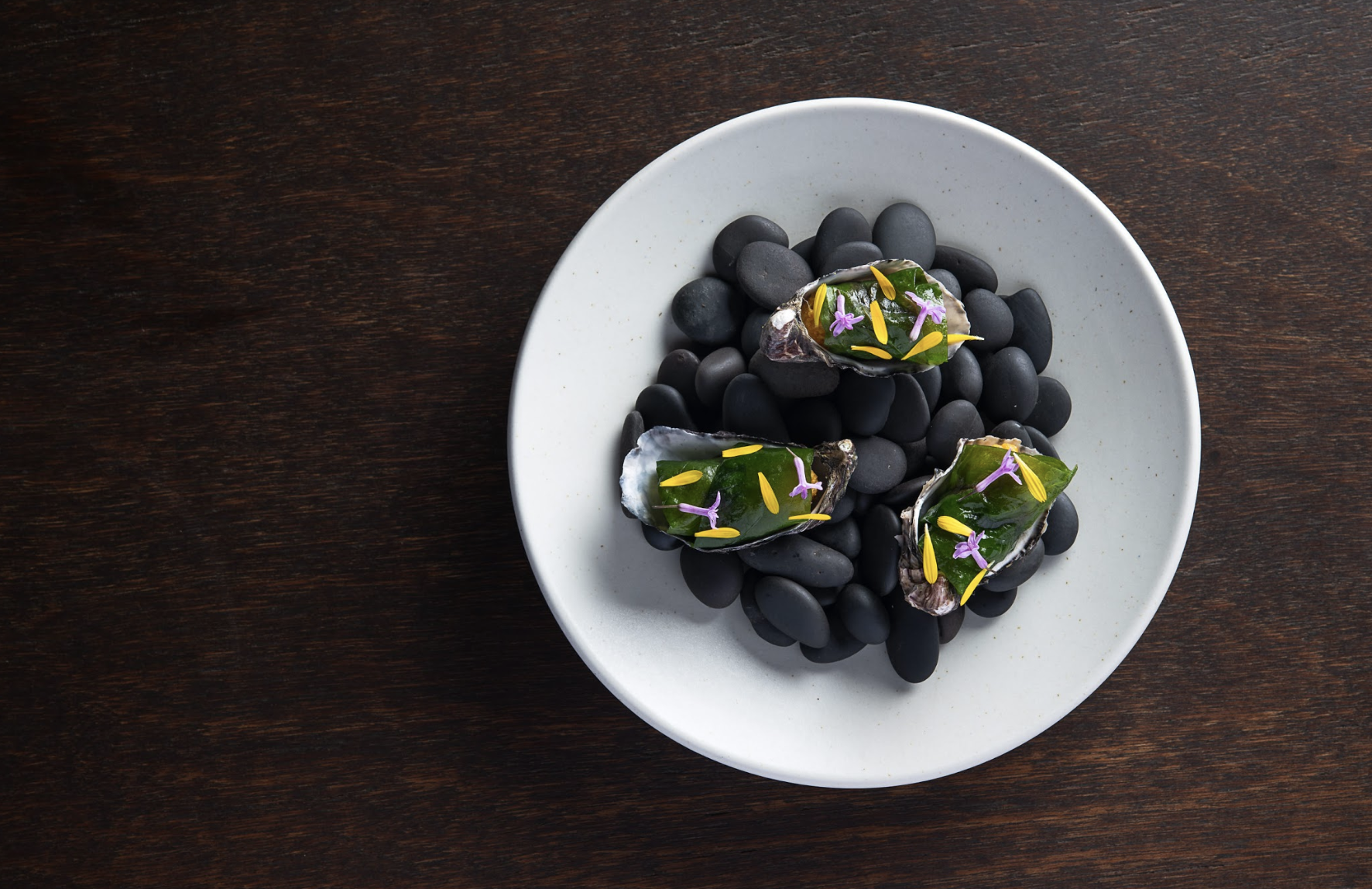 How has living in New Zealand shaped your style of cooking?
We are very blessed in New Zealand with the beautiful produce we must work with, even in winter we have produce like radishes, pumpkins, celeriac, Jerusalem artichokes etc. I love working with what the seasons offer as it is fresh; nature intended for you to eat with the seasons. I think the beautiful kai moana, beef, lamb, fruit and vege we get in New Zealand has influenced and shaped my cooking.
You've recently partnered with The Collective to create a delicious new gourmet probiotic yoghurt, with proceeds going to Starship. Can you talk us through the new dish and where the inspiration came from?
Chai has aromatic spices that work beautifully with the sweetness of pears, Dulce the Leche has a creamy caramel like flavour that makes the yogurt luscious. I wanted people to reach for the yogurt in winter with its comforting warm flavours.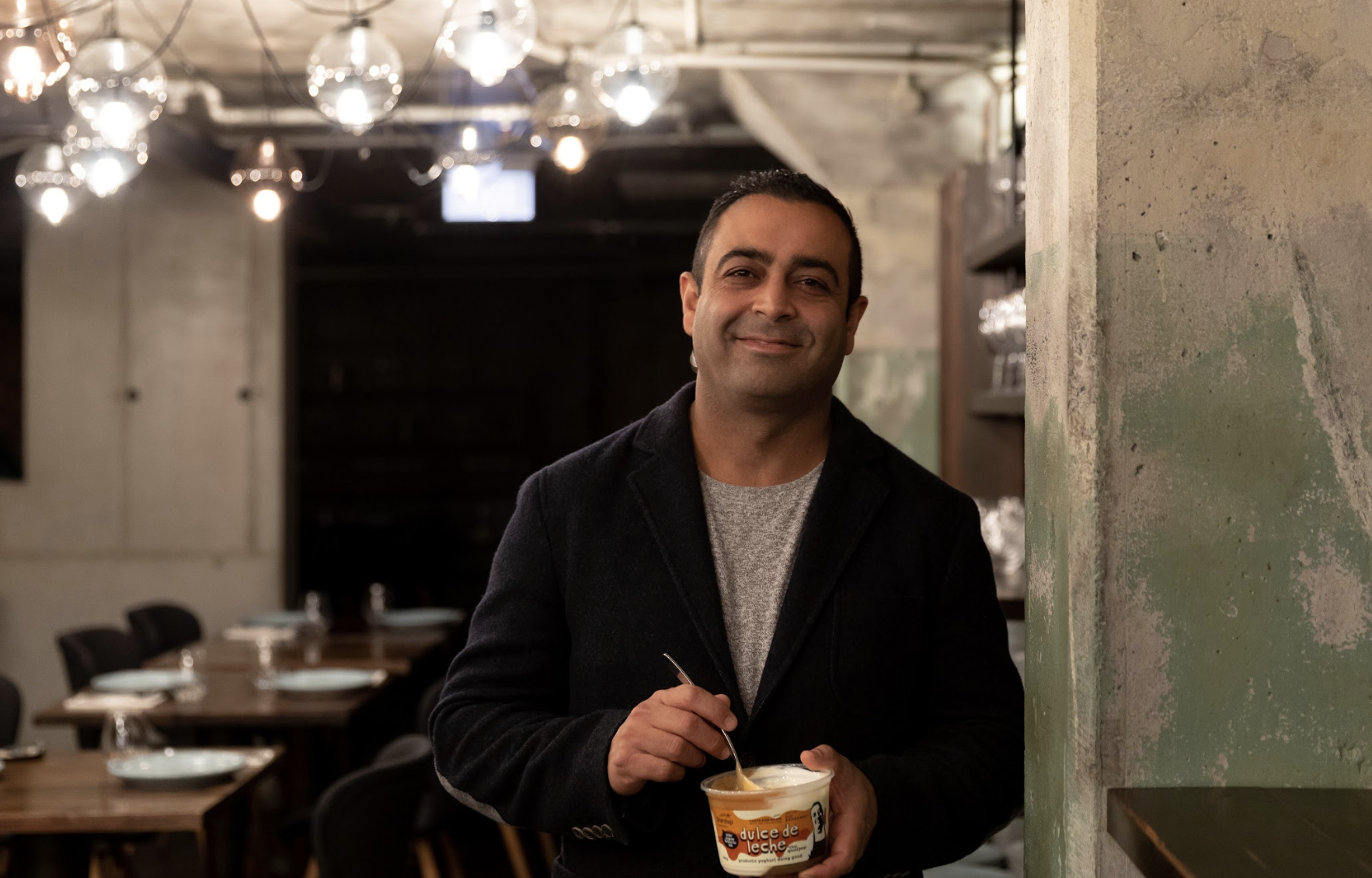 Yoghurt is a classic accompaniment with Indian cuisine so it's a natural fit for you, what's your favourite Indian dish that incorporates the ingredient?
I love when yoghurt is used in Chaat, Chaat is a style of Indian dishes that incorporate sweet, salty, sour, spicy flavours all in a fine balance together and usually yoghurt is added to add creaminess and relief in the dish. At Cassia we have created a pumpkin dish that has smoked yogurt with tamarind that's similar, it's delicious.