Sounds crazy, tastes amazing: Bangers + burritos = Bangerritos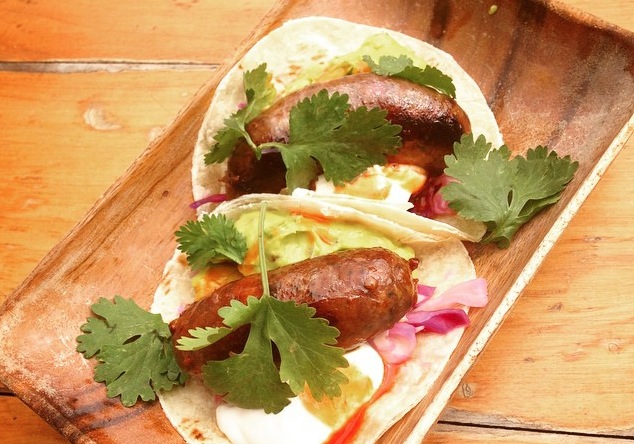 Words by Larissa Jenkins
You know how sometimes you have one of those crazy ideas for something that would make a great business? But you never act on it? Well Ben Polkinghorne had one of those ideas... and he acted on it. Introducing Bangerritos, the fusion of 'bangers' (sausages) and 'burritos'.
These sausages have been designed to taste just like a burrito, containing ingredients such as free range pork, black beans, red cabbage, red onion, chipotle in adobo, and a secret spice mix. In order to achieve a similar consistency to a burrito, these bad boys contain proper chunks of red cabbage and whole black beans as opposed to the usual minced ingredients you'd expect to find in your typical sausages.
Also being gluten and preservative free, these sausages can be set apart from many others available in grocery stores today. Ben suggests serving them in a tortilla wrap with guacamole, your favourite hot sauce, and a generous dollop of sour cream.
Officially launched in December, Bangerritos has already been a huge success. They were served at the George FM Christmas party and at a pop-up stall at the Laneway festival in Auckland. These tasty sausages are also being sold in premium grocery stores Farro and Nosh. The guys behind it are now working on recipes for chicken, beef, and even vegetarian Bangerritos.
Click here to visit Bangerritos on Facebook.