Don't miss your 'Taste of The Sugar Club' on their fifth birthday!
Whip out your flowy dresses and loosen your belts because American Express Restaurant Month is almost upon us! You best believe we will start as we mean to continue, by indulging in a one-night culinary birthday adventure at the iconic Sugar Club. To celebrate their fifth year in the business of impeccable dining with the best views in town, five of the Sugar Club's most crucial past and present players are curating a birthday feast to remember.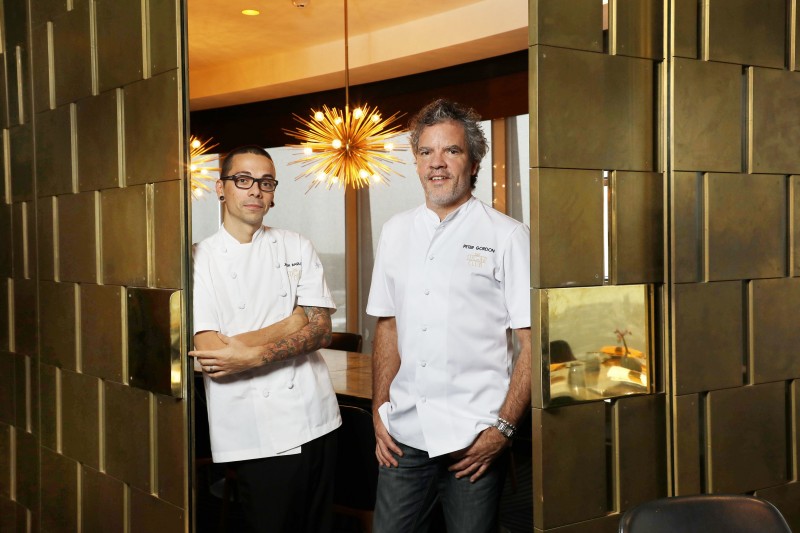 Peter Gordon and Josh Barlow
Host-extraordinaire Peter Gordon reunites equally extraordinary chefs; Pip Wylie, of Wellington's original Sugar Club from 1987, Tom Hutchison of must-dine Capitol restaurant in Wellington and Sugar Club London, Sugar Club's present head chef Naga Sunkara and new executive chef Josh Barlow, formerly of The Grove. This event is full to the brim with talent!
'A Taste of the Sugar Club' is a 5-course journey, each course inspired by the chefs' experiences with The Sugar Club – guests will be privy to dishes the hosts have based on their fondest Sugar Club memories or wish they'd put on the menu, with each dish of course paired with the perfect wine.
'A Taste of The Sugar Club' is next week so don't waste time deciding whether you should get tickets – you know as well as we do that this is not to be missed. Happy birthday, Sugar Club!
Where:
The Sugar Club
Level 53, Sky Tower
Auckland
When:
1st August 2018, 6.30pm
Book tickets here!