The 10 best bar snacks in Auckland
If you've (had the absolute privilege) of reading one of my articles before, you'll know I'm partial to a good listicle. But recently the internet's obsession with them has given way to a number of unfortunate rankings such as 'the 9 hottest congressmen of all time', or '7 ways to tell if your cat is cheating on you'. It's just, well, it's getting weird.

This being said, I'm going to try and limit my listicles to only the most important matters. If there is one topic deserving online ranking it's food, preferably fried, and preferably in the company of an adult beverage. Hence our bold endeavour to separate the men from the boys in the Auckland bar scene, and while we acknowledge this is a sensitive subject, here's some of the best:

1. Deep-Fried Pickles from Sweat Shop
It may be heresy, but fried pickles are the literally the cat's pyjamas (well not literally). For some reason, these have only recently been brought to my attention, and to be honest, I'd rather I knew about them as soon as I got the green light to gum solid foods. There's something about that crunchy/sour/sweetness that just hits all the right buttons for me.

2. Loaded Fries from Lula Inn
French fries aren't really a bar food, they're a fast-food side. They're delicious, but bar food they are not. But once you start loading that up with bacon, coconut curry sauce, crispy shallots, and then you have Lula Inn's loaded fries, a whole different beast entirely, and definitely a bar food.

3. Jalapeno and Cheese Poppers from Headquarters
Taming the fiery wrath of the jalapeno with just the right amount of gooey melted cheese is a genius move from HQ. Pro-tip; make sure they're not too hot before you put them in your mouth; nothing will remind you of how hot melted cheese can get than having incredibly hot melted cheese in your mouth.

4. Korean Chicken from Sardine
Some may not consider chicken wings to be a snack, but a) they're pathetic and b) who in their right mind sits down to a dinner plate full of chicken wings?! That's right, no one. But for those moments when chicken wings are the perfect choice, AKA in a bar, Sardine is the place to be. These Korean-spiced free-range chicken thighs are served with a tangy Asian-style slaw and sriracha mayo.
Somehow these little potato cylinders made it from the elementary school lunch menu and onto bar menus around the city. Particularly good little squat nuggets can be found at the Viaduct's Parsol and Swing.
Never would we sit and eat spoonfuls of polenta in excess, but if you mould it into sticks and deep fry it, well, that's an entirely different story altogether. Rudi's ones are particularly Moorish and come with chilli and rosemary sea salt and perfectly balanced horseradish aioli.
7. Smoked potato and gouda croquettes from Longroom
There's probably no surprise that cheese made it onto this list more than once, I mean, it's fried and it's cheese? If you're this way inclined (by which I mean everyone), then you're not going to want to delay in trying these hot little dairy snaccs.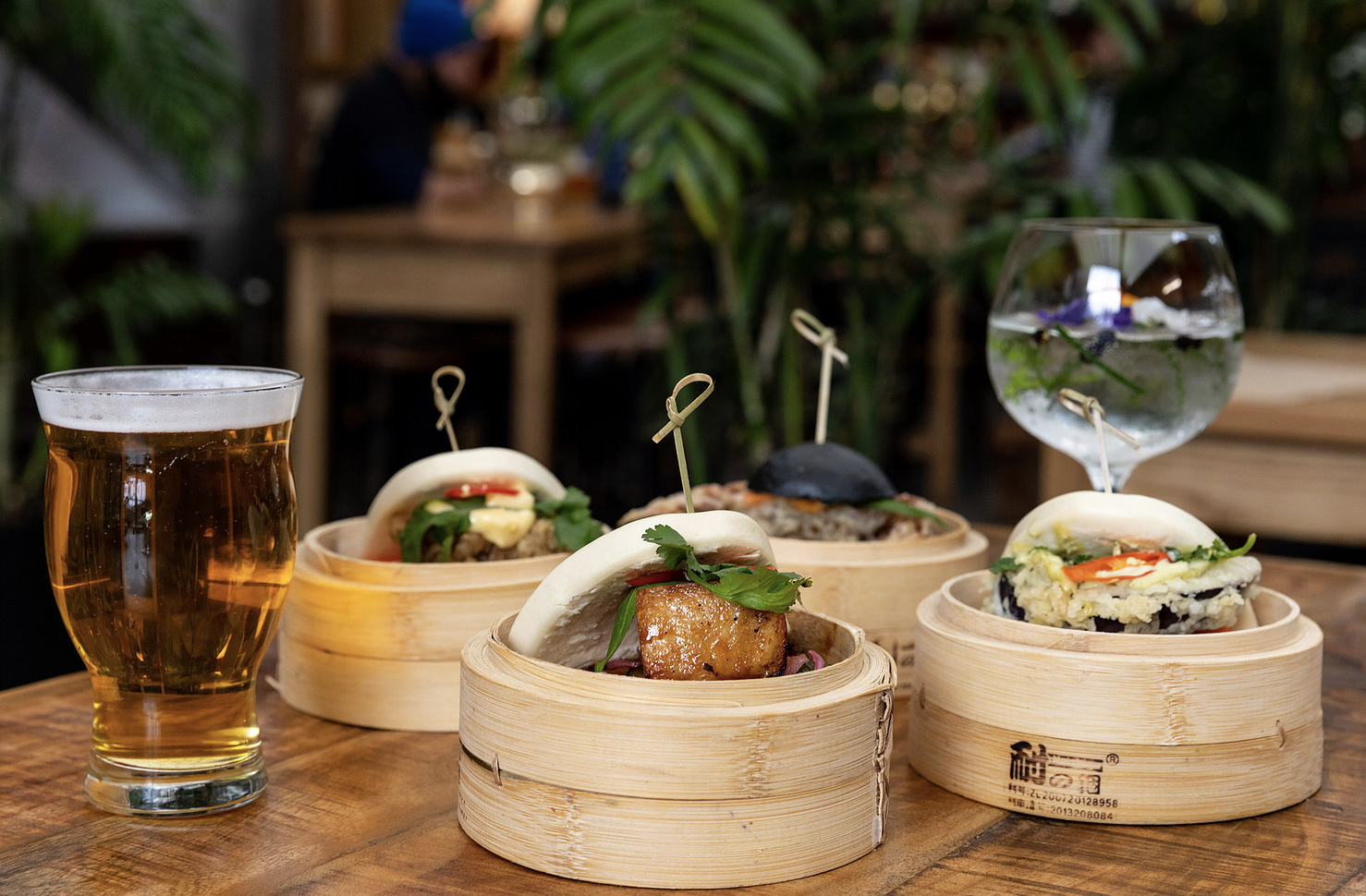 Pork ribs slow-cooked in Chinese hoisin, fresh chilli & roasted sesame… need we say more?
9. Dumplings from Sweat Shop
If you've got a hankering for a bit of Asian cuisine, the dumplings from Sweat Shop are right up there. Served in green nam jim (kind of like curry sauce) these are tasty little morsels.
10. Szechuan Pepper Squid Regatta Bar and Eatery
If you don't like salt and pepper squid you're a madman. Especially when it comes with spring onion, crispy shallots, sweet chilli dressing and is served with an uncompromised view of Rangitoto.