The best level three takeaway and delivery in Auckland
Good news Auckland! After a long five weeks of home cooking and countless supermarket shops, alert level three is finally here - and boy are we ready. Our favourite restaurants are opening back up to hungry Aucklanders hankering for a night off the dishes.
Supporting our friends in hospitality has never been more paramount. So, to help inspire your week of takeout indulgence and put your money where your mouth is, Remix has compiled a guide to the best Auckland takeaway and delivery options available in level three. Ready, set, salivate.
Remember to wear a mask and scan in with the Covid Tracer App for contactless pick-up. Show your support to your favourite restaurants by sharing a snap and giving them a tag too!
Andiamo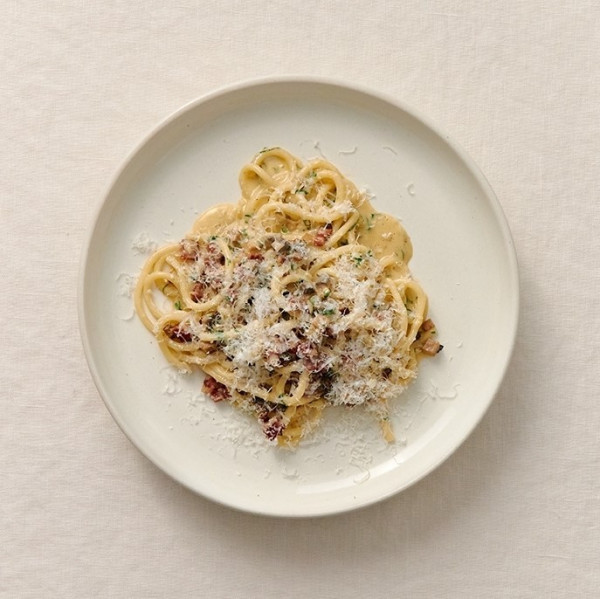 Herne Bay's beloved corner eatery, Andiamo, is back open with a TO GO menu, ready to satisfy your bubble's Italian cravings. The local gem has been serving up the uncomplicated, comforting Italian classics for decades. Local favourites available on the takeaway menu include the iconic macaroni with bacon, chilli and fontina cheese and chilli fried calamari with bagna cauda, chilli oil and lemon. Andiamo will be available for takeaway orders from 4pm-8pm, with contactless pick-up from 5pm, or if you're feeling particularly lazy, contactless delivery will be available to surrounding suburbs. The tasty dishes in the Andiamo TO GO menu will be rotated so make sure to give the team a call on 09 378 7811 to ask about the latest menu when ordering.
Jervois Steak House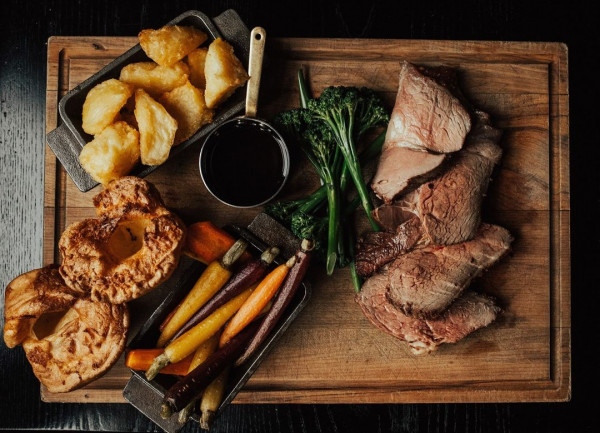 No home-cooked steak can beat the tenderness and flavour that Jervois Steak House has so effortlessly mastered. Lucky for us, the iconic premium steakhouse will be taking your takeaways orders between 4pm-8pm, with contactless pick up available from 5pm. To place your order simply call them on 09 376 2049.
Azabu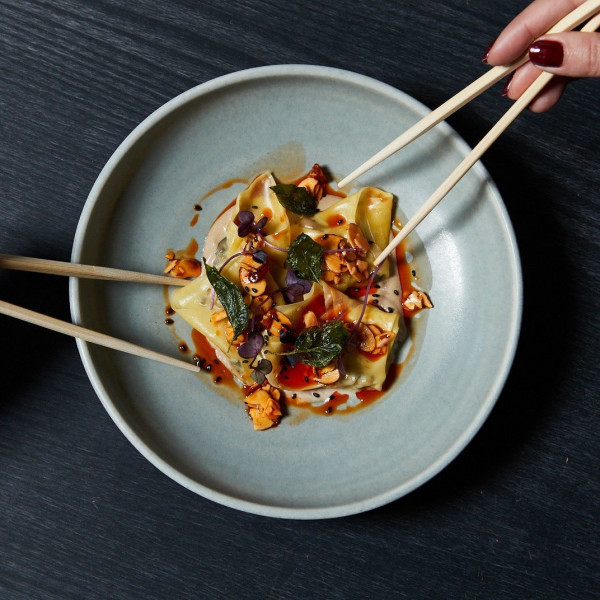 Fan of the finer things in life? Then add the Omakase Dinner to your at-home dining agenda. In Japanese, 'Omakase' means to entrust. With regards to dining, it typically refers to 'trust the chef' – and who better to entrust than Yukio Ozeki, Executive Chef and Co-Owner of Azabu. Slinging a medley of seasonal courses, the Omakase Dinner feeds a bubble of 4-6 people. Or, order a selection of their classics like black tiger prawns, sashimi, crispy pork belly and yes, their famous chicken karaage. Pre-order quickly to avoid disappointment. Click and collect only.
Baby G Burger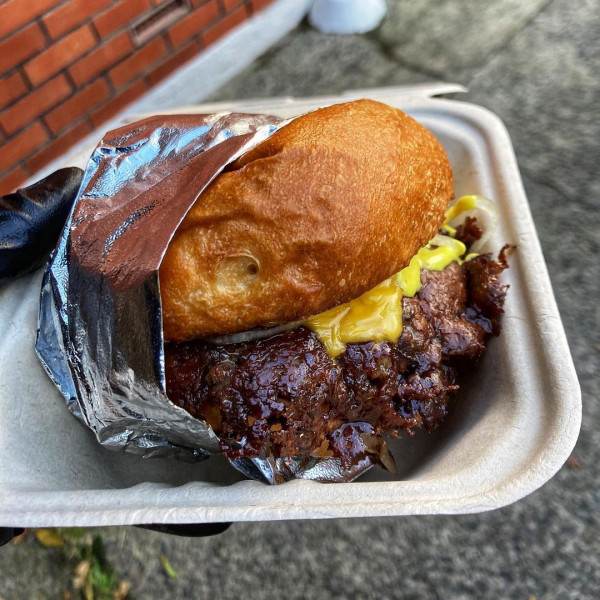 They shot to fame in the first lockdown, so it's only natural they rank high on any list of go-to level three takeaways right now. The gastronomy equivalent to a limited-edition fashion collection, they're as coveted as it gets in Auckland's cuisine scene. But, be warned, they're "out of this world" double cheeseburgers sell-out quick. Order well in advance to snag one of they're hot commodity 'burgs for yourself (good luck sorting out the whole bubble though...).
Botswana Butchery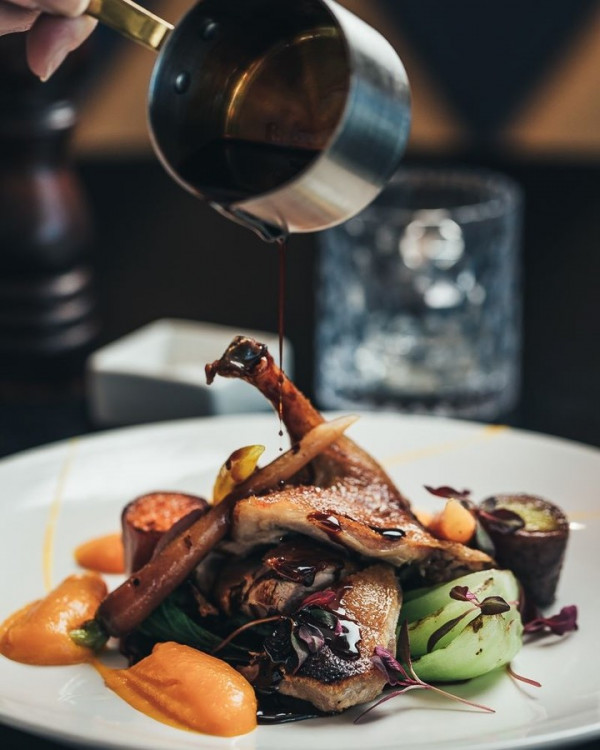 The award-winning restaurant with outposts in Auckland and Queenstown has consistently ranked as one of the country's most renowned restaurants when it comes to quality meat, done right. With generous entrees, a stupendous steak selection, and succulent lamb shoulder not to be overlooked, Botswana Butchery is filling the hole in our hearts for decadent dining at home.
Ockhee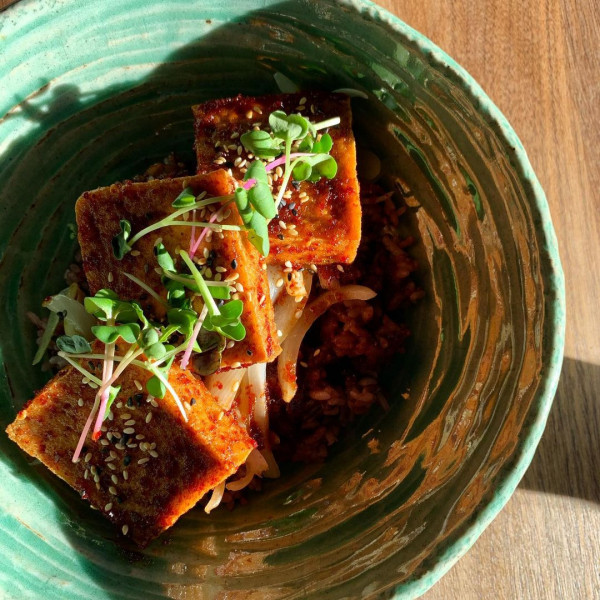 Located on the Ponsonby strip this Korean eatery is as authentic as it gets. Full of flavour and soul, each dish is prepared in-house with only the finest of ingredients. Operating throughout level three for dinner from 5 pm till 9 pm make sure you secure your order quick as this spot is always a sell-out. If you're one for fried chicken the Dak Gang Jeong is always a crowd favourite and with two flavour options to choose from you may as well just get both. Ockhee is available for takeaway and delivery within a 3km radius.
Lilian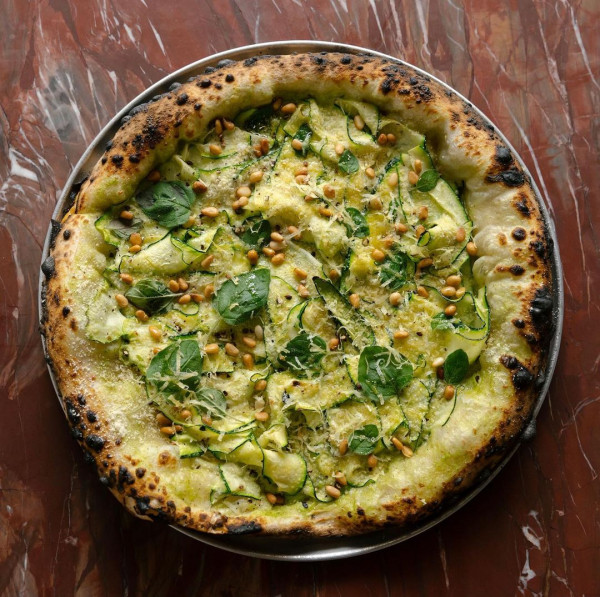 Call it a silver lining of lockdown, but level three means we can finally skip the line at many of Auckland's most popular dining spots, like Lilian. The Greylynn favourite has earned itself a reputation for inimitable woodfired pizzas, succulent lamb ribs and decadent tiramisu. In brighter news, you can order both takeaway. Lilian is offering contactless pickup from 5pm-9pm.
Côte Catering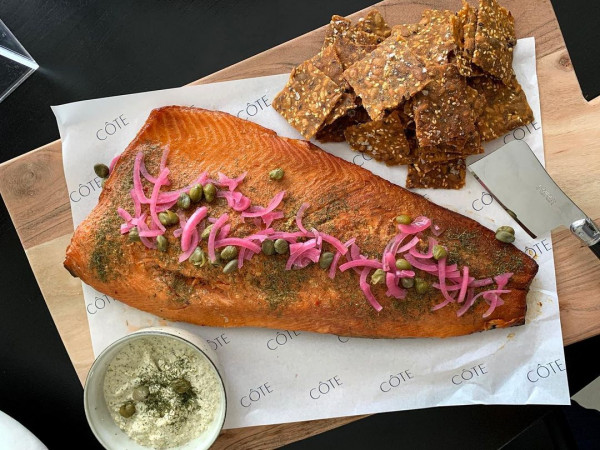 Côte Catering is open for delivery offering an elevated spin on standard catering. The level three menu once again shows off New Zealand's premium produce, guaranteed to impress your bubble. Choose from any of their signature cakes, platter boxes (including their manuka smoked salmon and house-made seeded crackers) or one of their fantastic bespoke in-home dining packages that are delivered ready to eat! Information on how to order will be on their Instagram and Facebook come the commencement of level three.
BurgerFuel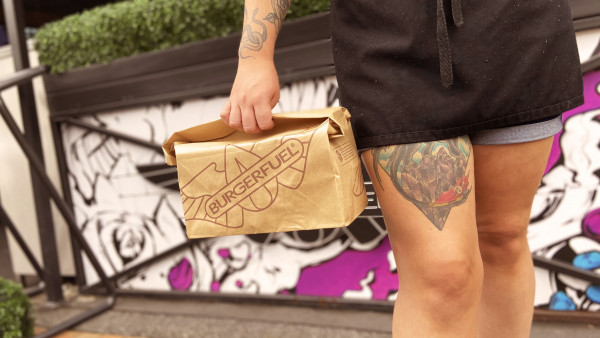 Once again, BurgerFuel will be blessing the homes of Auckland with a menu filled with the pure ingredients we have so dearly missed. Customers will be able to order online or by calling their nearest store for contactless pick-up. BurgerFuel in Auckland will be offering a limited menu in Level 3 to ensure their staff can remain physically distanced as they move about the kitchen. This is also to ensure that their customers can be served quickly and efficiently. Grab your Bacon Backfire and Spud Fries (and their more-ish aioli) and get back to that couch ASAP!
Gochu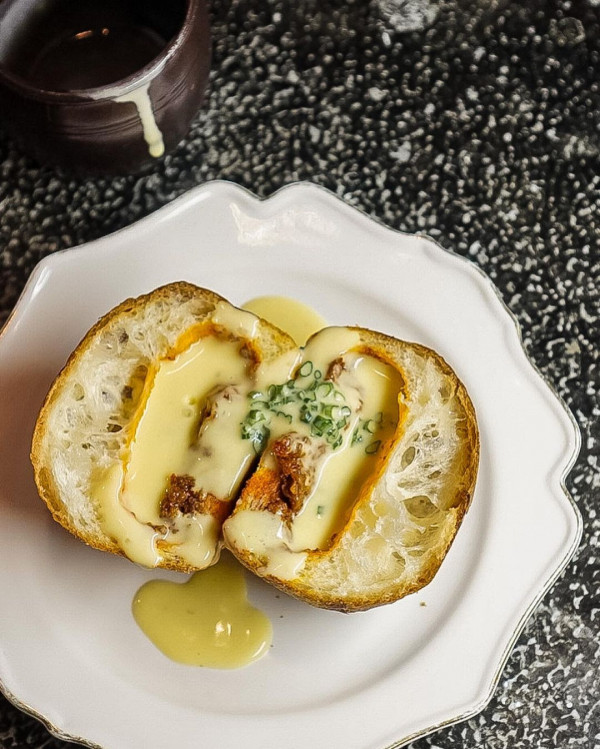 Gochu has got you. For the best milk buns in town and Jason's fried chicken, place your orders stat for Friday and Saturday delivery!
Nando's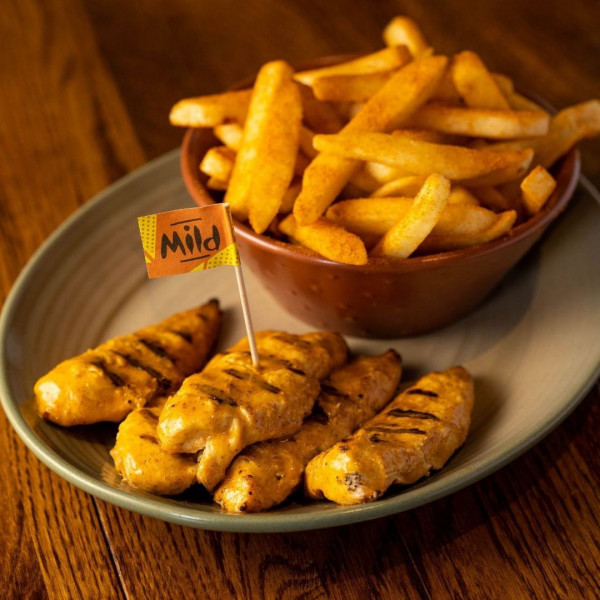 One of our biggest cravings this lockdown? Nando's world famous PERi-PERi seasoning. Nando's restaurants will be back open from Friday onwards for contactless pick-up. However, if you're not feeling ready to leave your home just yet, Nando's delivery partners will be available to drop it to your doorstep!
&Sushi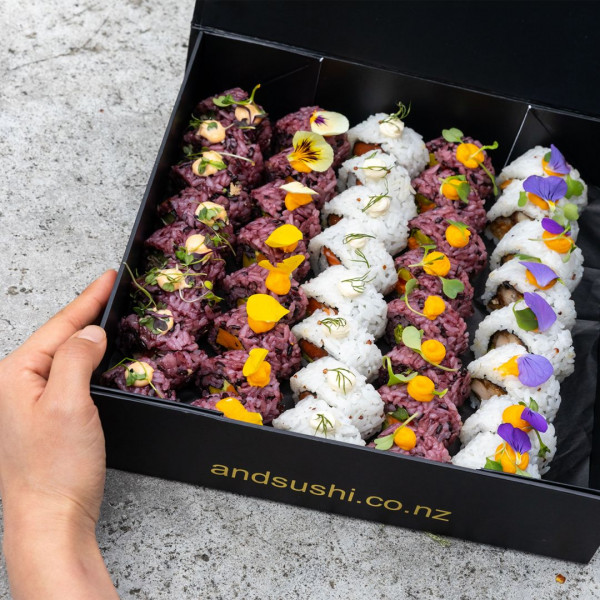 If you're part of the club that's been trying to recreate &Sushi's delicious works of art over the past month, then we have some good news. &Sushi will be opening up for contactless pick-up or delivery from their many locations. Using their mobi2go.com app via their website, you can pre-order and pay for your Japanese favourites. Otherwise, simply order and pay at the &Sushi shop door, which will be safely set up for social distancing. For larger orders over $70, give your local restaurant a call and they will organise free delivery.
Bird on a Wire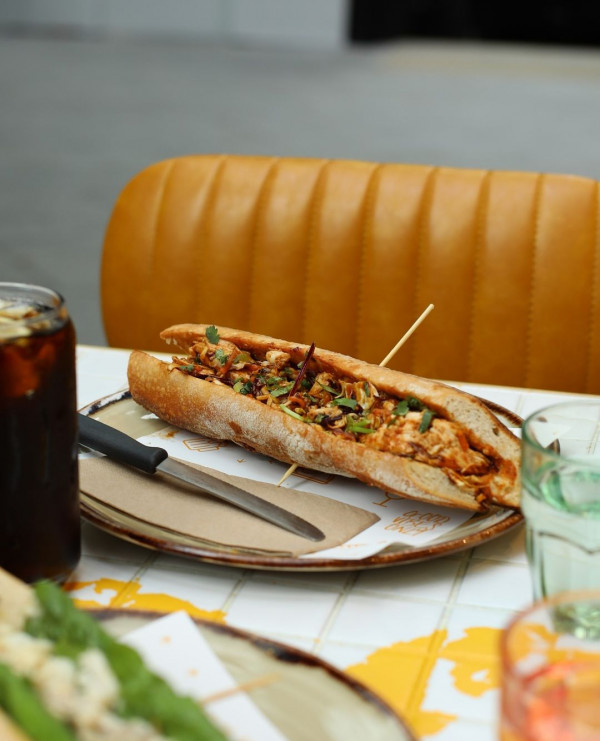 Bird is back! Feed the whole bubble with a family feed, which includes two whole chickens, four large salads and two baguettes, or just worry about yourself and pick from burgers, schnitzel, parmigiana, bird bowls and more. In equally exciting news, Bird on a Wire is celebrating level three with free delivery on all Uber Eats orders across Auckland and Hamilton (excluding Commercial Bay) over the next week.
White & Wong's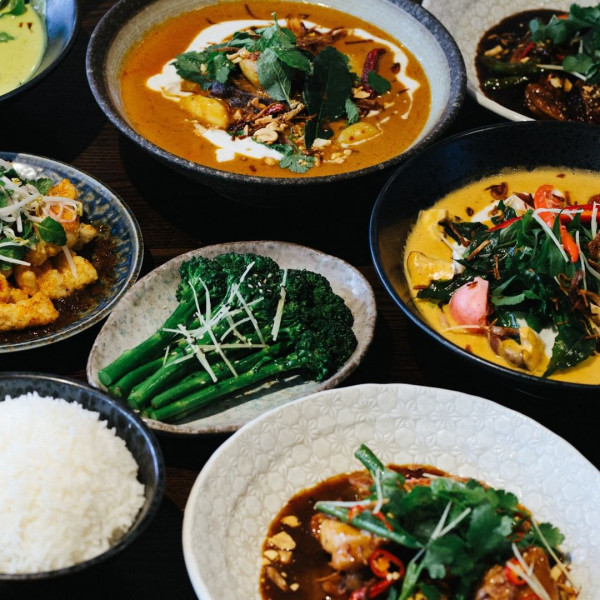 Oh how we've missed their Korean fried chicken gua baos. Although we can't sit harbourside, your favourite White & Wong's dishes will be available for takeaway from Wednesday from 5pm-8pm. But, fear not, hours will extend to lunch come Thursday from 12pm-8pm. Give them a call or send either restaurant an email to place an order. They're also available on Uber Eats for contactless delivery. Our team's favourites include the massaman lamb curry and classic chicken pad thai.
Cafe Hanoi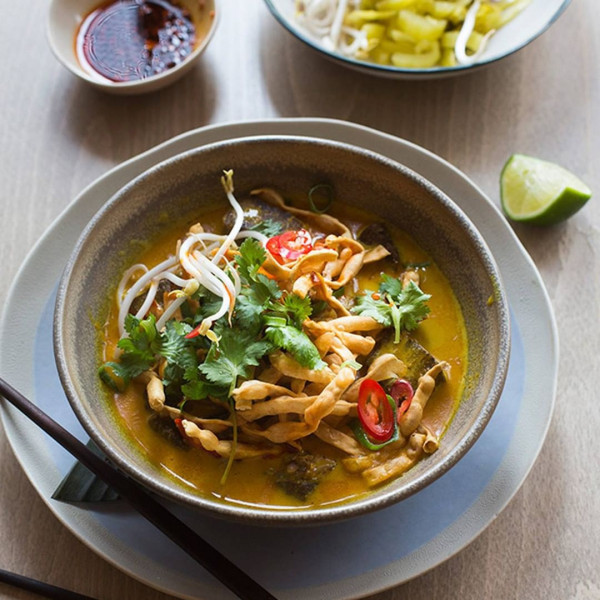 Come level three, Cafe Hanoi will officially be bringing Vietnam to your plate at home. If you've been craving the taste of authentic Hanoian street food, simply order online via their click and collect option to pick-up from Britomart, or get it delivered straight to your door with Uber Eats.
Prego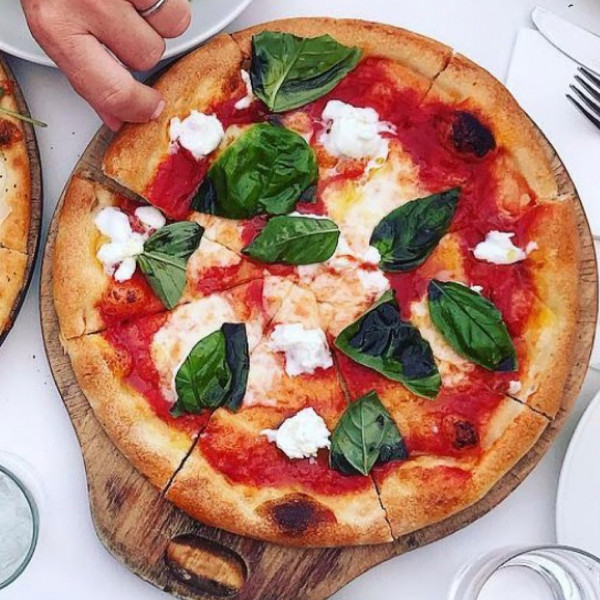 Serving Italian classics to Ponsonby for over 30 years, any dining experience here is likely to be coloured by memories of meals past - and now you're invited to bring these memories into your abode. Much to the delight of its loyal patrons, Prego announced it will be offering takeaway during level three. While they're still confirming the menu, they've assured fans the classics - like saltimbocca and famous duck risotto - will be on there. Phew.
Gemmayze Street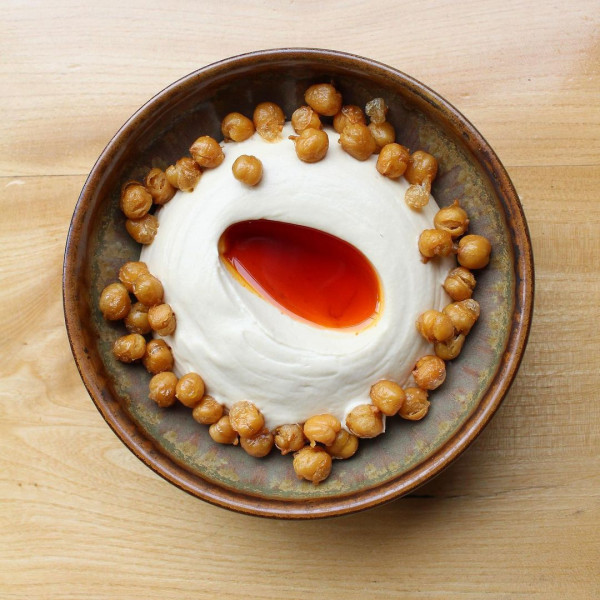 Whether you've been missing Gemmayze Street's iconic hummus or craving their slow-cooked lamb, the restaurant has adapted their flavourful Lebanese menu so that you can enjoy it from your home. From classic easy meals to weekend feasts, Gemmayze Street's menu offers it all. To order, simply visit their website and make sure you give them 24 hours notice of your choice.
Harbourside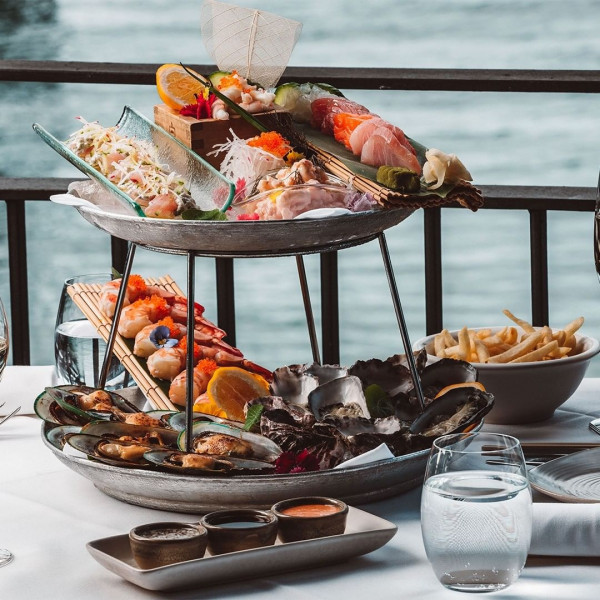 Masters of fine dining and elevated classics, Harbourside is an Auckland institution when it comes to fresh seafood and premium cuts. The takeaway menu is decked out with every bubble's dream. From freshly shucked oysters to sashimi to sushi boxes, as well as all the mouth-watering sides. To order, simply give them a call on 09 307 0556, or find them on UberEats.
Sumthin Dumplin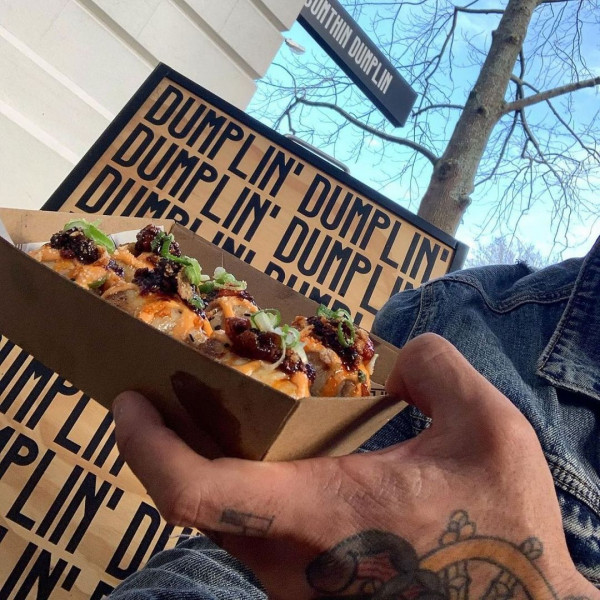 Are you having Sumthin Dumplin withdrawals? Well fear not because they will be back up and running from tomorrow. For tasty authentic dumplings, Sumthin Dumplin's Auckland CBD location will be offering contactless pick up. The Auckland favourite will also be introducing some new menu items, which will be included in their famous family packs, making this takeaway treat all the more exciting.
1947 Eatery & V.T. Station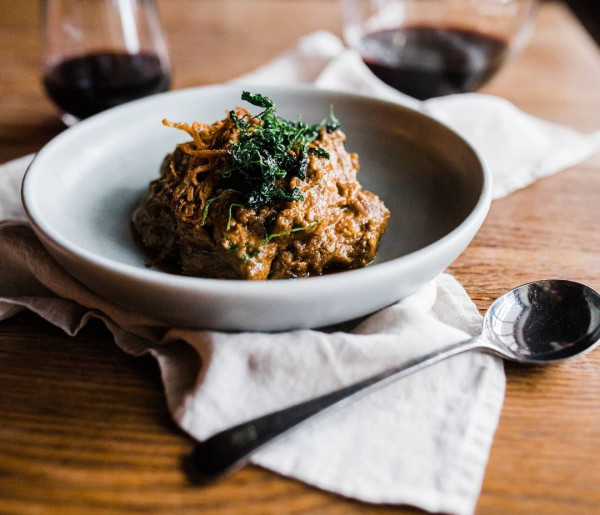 1947 Eatery and V.T Station represent the modern Indian gastronomy Auckland had long been missing, with a mission statement that sees a menu full of tandoor cooking, tasty dahls, and expertly-crafted curries served with the modern diner in mind. So it'll be music to your ears that customers will be able to order and pay through their website and then pick up through the restaurant counter window. They are also available for delivery on Uber Eats.
Daily Bread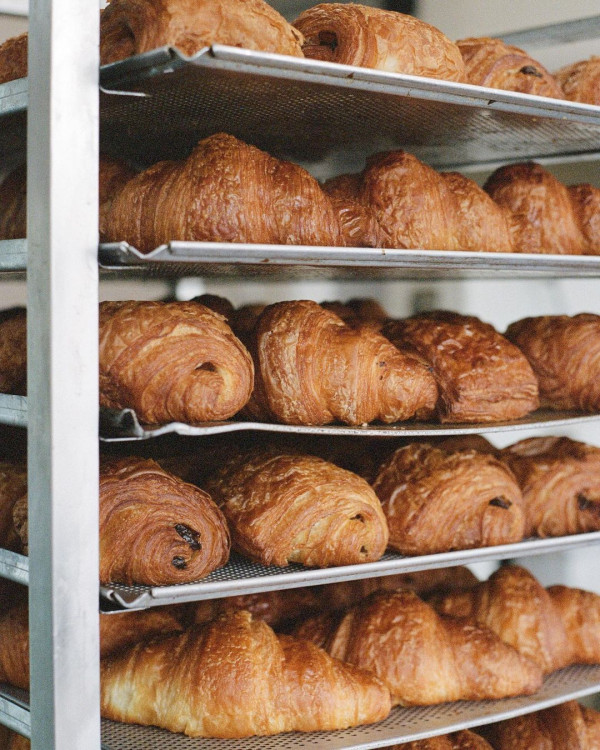 Daily Bread is world famous in Auckland for their fresh sourdough bread, pastries and deli items that are made with love and care every single day. Daily Bread's bakers approach their bread with a tender open crumb and a caramelised crumb which results in a beautiful deep depth of flavour. In level three, Daily Bread is open for contactless pick up so you can grab your coffee alongside your usual morning pastries, as well offering click and collect from their Ponsonby, Belmont and Point Chevalier locations and next day delivery for hungry Aucklanders.
Cantine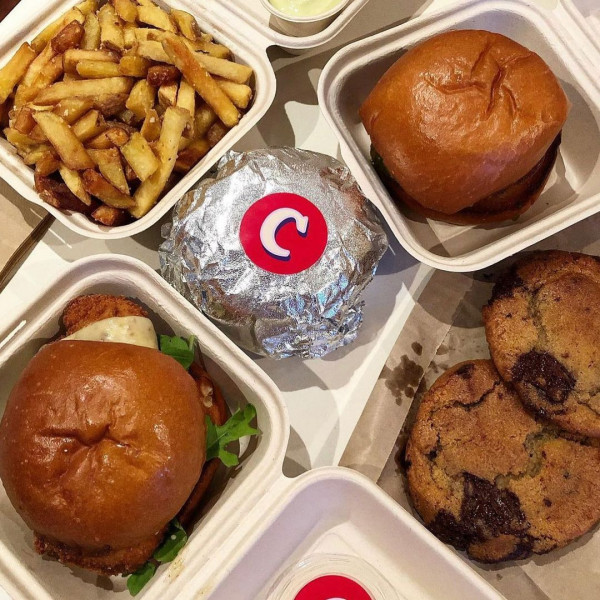 They went viral during last year's lockdown for good reason. These ain't no regular burgs'. Cantine's famous Filet O'Market Fish and Smashburger are a must-order during level three, as well as their sumptuous sides. With a super handy one-hour delivery service for metro areas, it's all too easy. You can even order a selection of natural and organic wines from their sister brand Star Superette for the ultimate night in.
Pici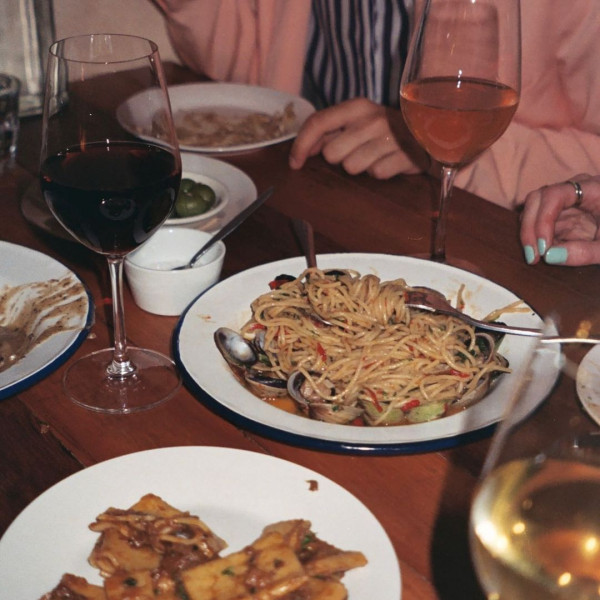 Pici, pronounced 'pea-chee', dishes up comfort food at its finest. Specialising in authentic, no-frills Italian cuisine, Pici has mastered the art of flour, eggs, water and cheese, in every sense. Peruse the menu of fresh pasta kits (serves four), house-made focaccia and heat & eat dishes like venison ragu rigatoni and bucatini with gorgonzola. Best paired with one of their fine organic wines, which are also available to order.
Esther at QT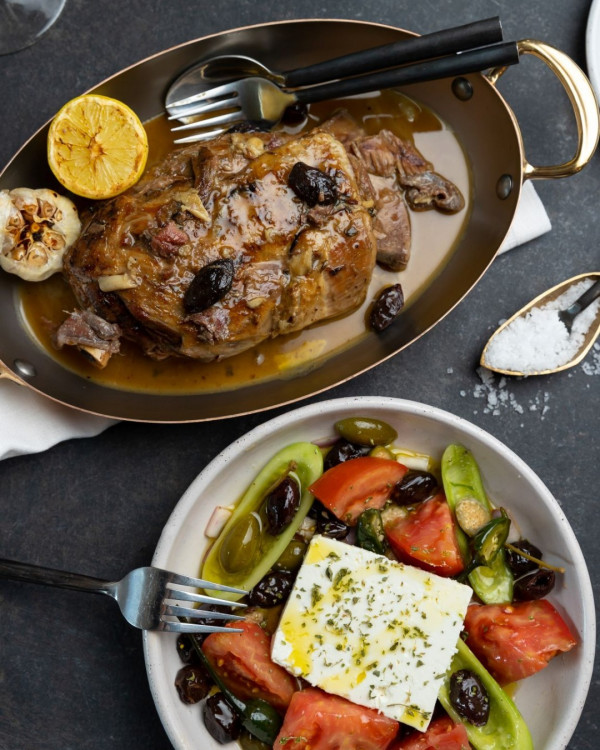 Set a reminder to preheat the oven for a taste of Mediterranean fare at home courtesy of Esther Restaurant. Treat your bubble buddy to a heat & meal bursting with home-grown flavour, featuring the likes of lamb shoulder, potato mash and their signature puff bread. It's as close as we're getting to the magnificence of Morocco right now, let's be honest. Click the link below and fill in the order form or email to place your order by 1pm for same day contactless pick-up.
Amano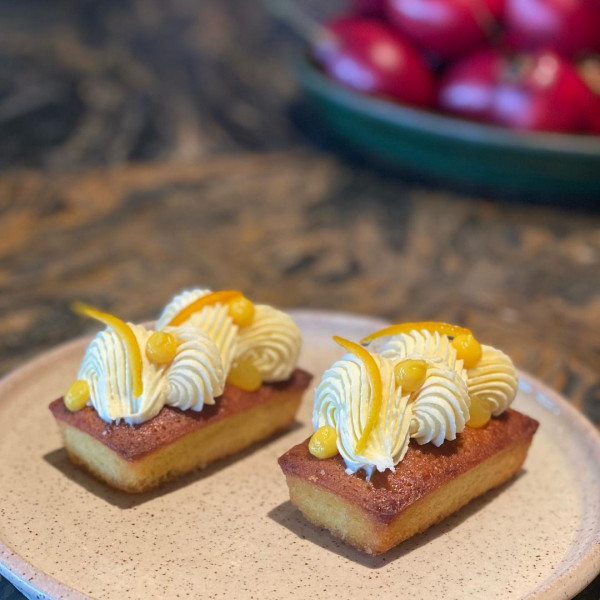 If you haven't already cottoned onto their sourdough selection and indulgent pastries during lockdown, you've been missing out. In good news, Amano will continue to offer all the treats, now with the addition of freshly made pasta and sauces. Open seven days a week, from 7am to 4pm, simply download their handy app to order now.