The best longstanding eateries in Auckland
In a city plagued with new openings (OK plagued is not the right word, I am certainly not complaining) I thought it was about time we pay homage to the OG's of Auckland's dining scene. In what can only be described as a lesson in longevity, there is a unique comfort that comes with revisiting a restaurant you frequented as a child. Like that familiar 'whoosh' you get when sinking gratefully into your favourite armchair after being abroad.
Here's a list of some of the best 'oldies' still doing the business.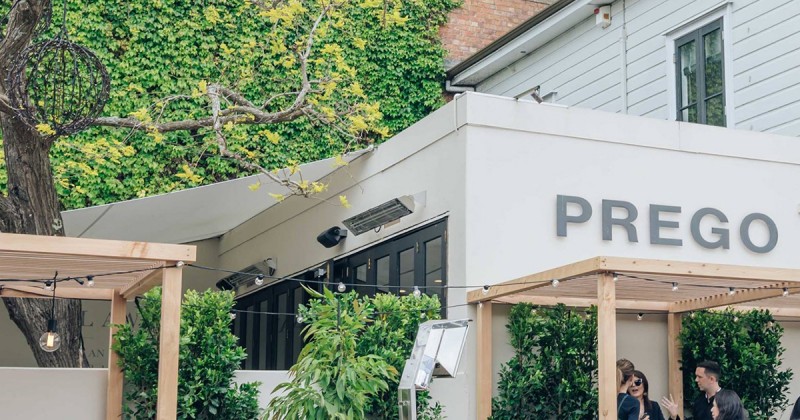 I often wonder what it would feel like to walk through the doors of this Ponsonby dining institution for the first time. In a culture always seeking what's new, Prego has continued to defy all cultural logic with its unwavering popularity. Serving Italian classics to Ponsonby for over 30 years, any dining experience here is likely to be coloured by memories of meals past. Prego has evolved over the years, but gently, so it won't scare its most loyal patrons, and it still serves some of the best calamari in town.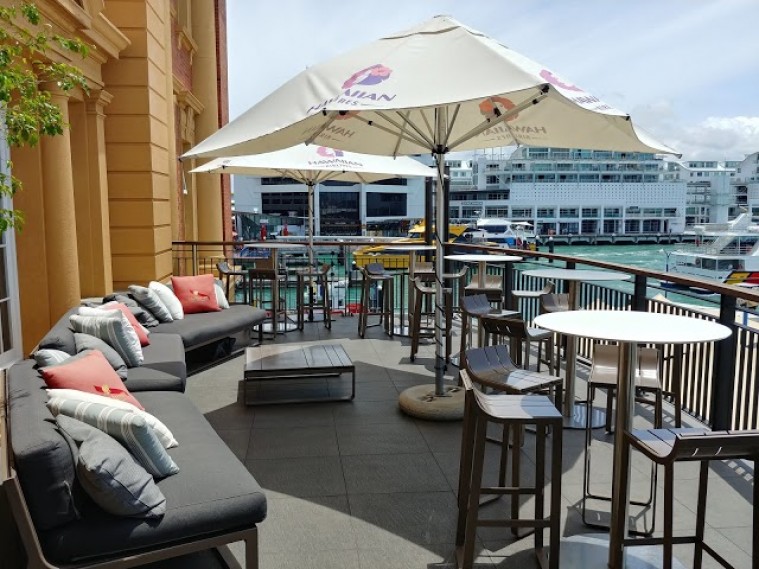 Harbourside Ocean Bar and Grill
Harbourside is an iconic eatery in an iconic location. Nestled into Auckland's beloved Ferry Building, Harbourside have been dishing up fresh, classic-with-a-twist cuisine since 1994. But don't be fooled, this is no old-timer establishment and has recently undertaken a multi-million-dollar refurbishment. Seafood reigns supreme here and is complimented by a number of other mouthwatering dishes. Remix can't go past the roasted New Zealand lamb rump, served with decadent petite carrots, braised swede, cavolo nero, kumara puree and beef jus.

There is every chance you may have driven down Manukau Road hundreds of times and never clocked this Italian restaurant. But it's unassuming exterior is all part of it's charm, and it is affectionately known by many. Go there any night and it's likely to be busy, serving up homely uncomplicated dishes in a homely uncomplicated setting. We guarantee that a creamy pasta washed down with a red wine at De Setti Soldi is a certified good time.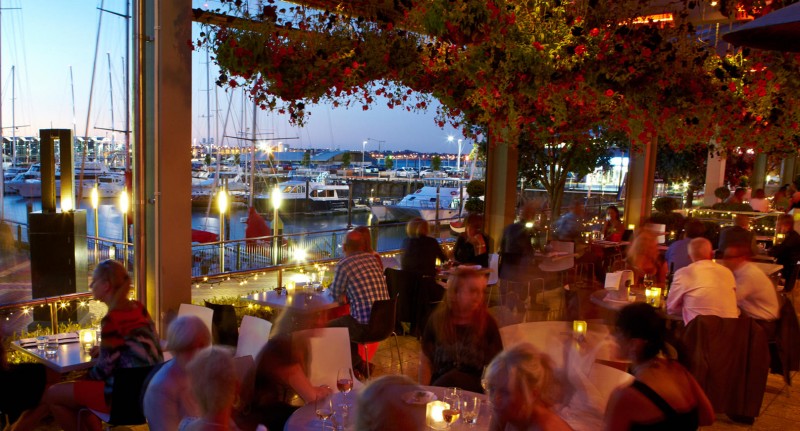 Soul is an enigma, but in the best way possible. Unquestionably one of Auckland's most revered restaurants, Soul's commitment to quality despite being right in the eye of tourists and in the heart of party central is impressive. The food is exceptional, as is the location, but it's always the staff that are the standout to me. They are probably very well-trained and rewarded because I have never seen one get the smallest thing wrong. There is potentially a little bit more emphasis on the 'corporate' aspect here than there is charm, there is still a number of occasions that Soul is an unbeatable choice.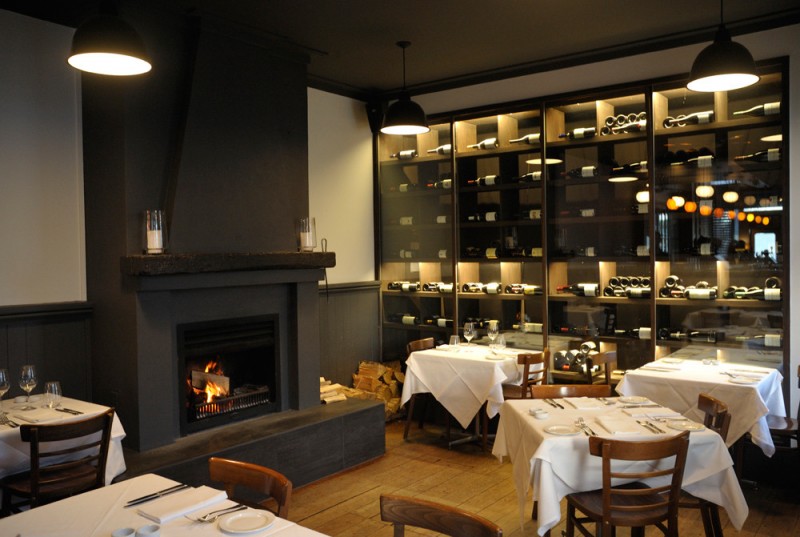 Who doesn't love a comeback? Andiamo has risen, Phoenix like, from the ashes of its intermittent inhabitant Halycon. Welcomed back to the neighbourhood with open arms, this classic has returned, and with a décor-facelift to boot. The wine list is justifiably excellent, offering numerous delicacies from around the world, and the menu is simplistic, with some curiosities. Think, pappardelle served with crystal bay prawn, tomato and chilli, yum! While it isn't technically the OG, it offers nearly all the comforts of its namesake, with a subtle yet stylish up upgrade. Welcome back, Andiamo.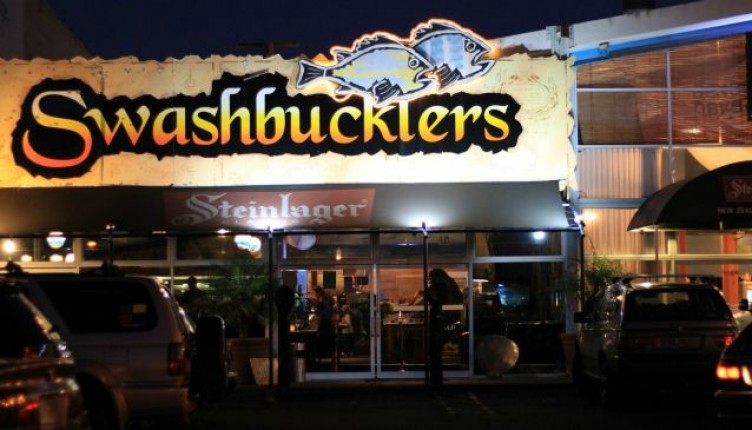 The year's go by, and still I don't think you'll find a better casual eatery to enjoy a bevy and some fish and chips with your pals than good ol' Swashies. Unashamedly old-school, you'll be greeted with aquatic murals, fishies swimming in aquariums, and a seemingly unfitting but appreciated nonetheless stuffed bear. I may be mistaken, but I don't think it's the stuffed bear that keeps reeling in loyal patrons' year-in-year-out, I think it's the good uncomplicated seafood.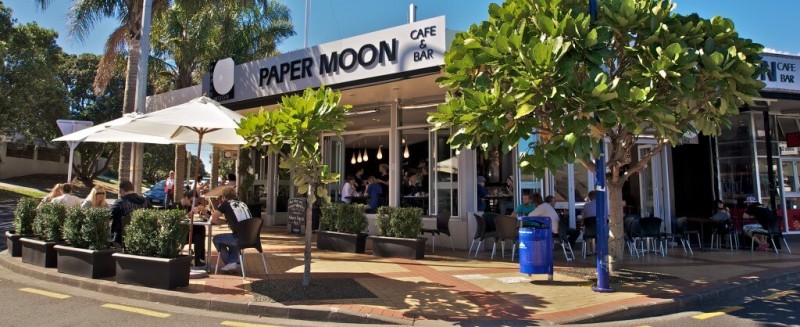 If you are a shore resident, then I'm shore it's a shore thing (too much?) you've been to Mairangi Bay's local Paper Moon. This 'local' can't really be classified as your average, with 45 staff on rotation from early morning breakfast through to late night shifts. The café has been honoured with numerous awards, and locals say it's the exceptional service that keeps it cutting edge.
Imagery from restaurant websites.