The Remix team's Level 2 agenda...
As Level 2 took effect, the Remix team couldn't wait to be out and about in Auckland's different suburbs, being part of the excitement of industry revival. And over the past week, we've experienced the best the city had to offer. Be it chic in-store arrivals from some of our favourite local designers, buzzing restaurant atmospheres made by those enjoying the first night off cooking in weeks, or high-end hair salons, one thing's for sure; it's good to be back.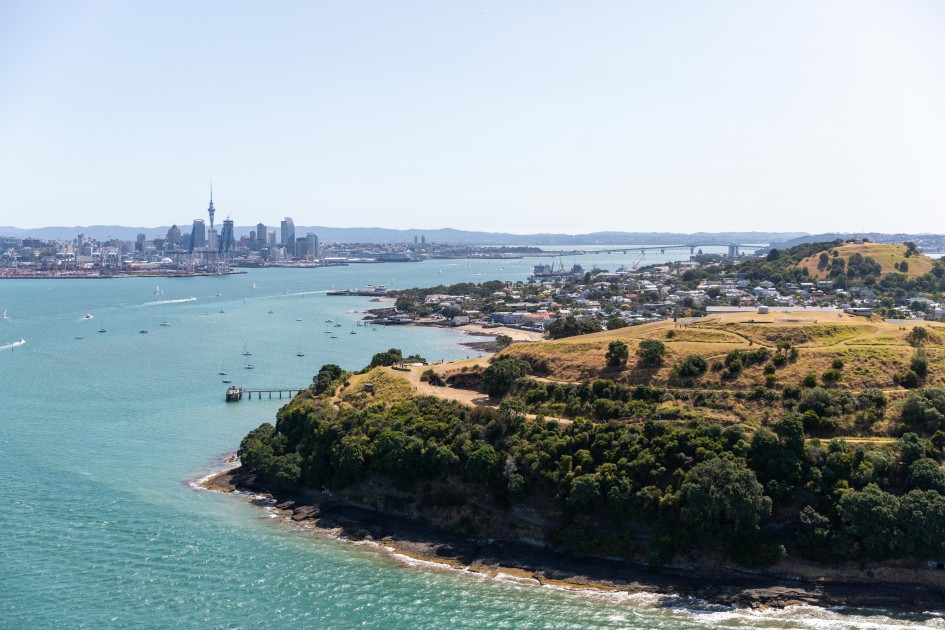 Now more than ever, it's crucial that we support local businesses, so if you're looking for some cherished hotspots to get the ball rolling, here's what's been on the agenda this week…
Thursday
Botswana Butchery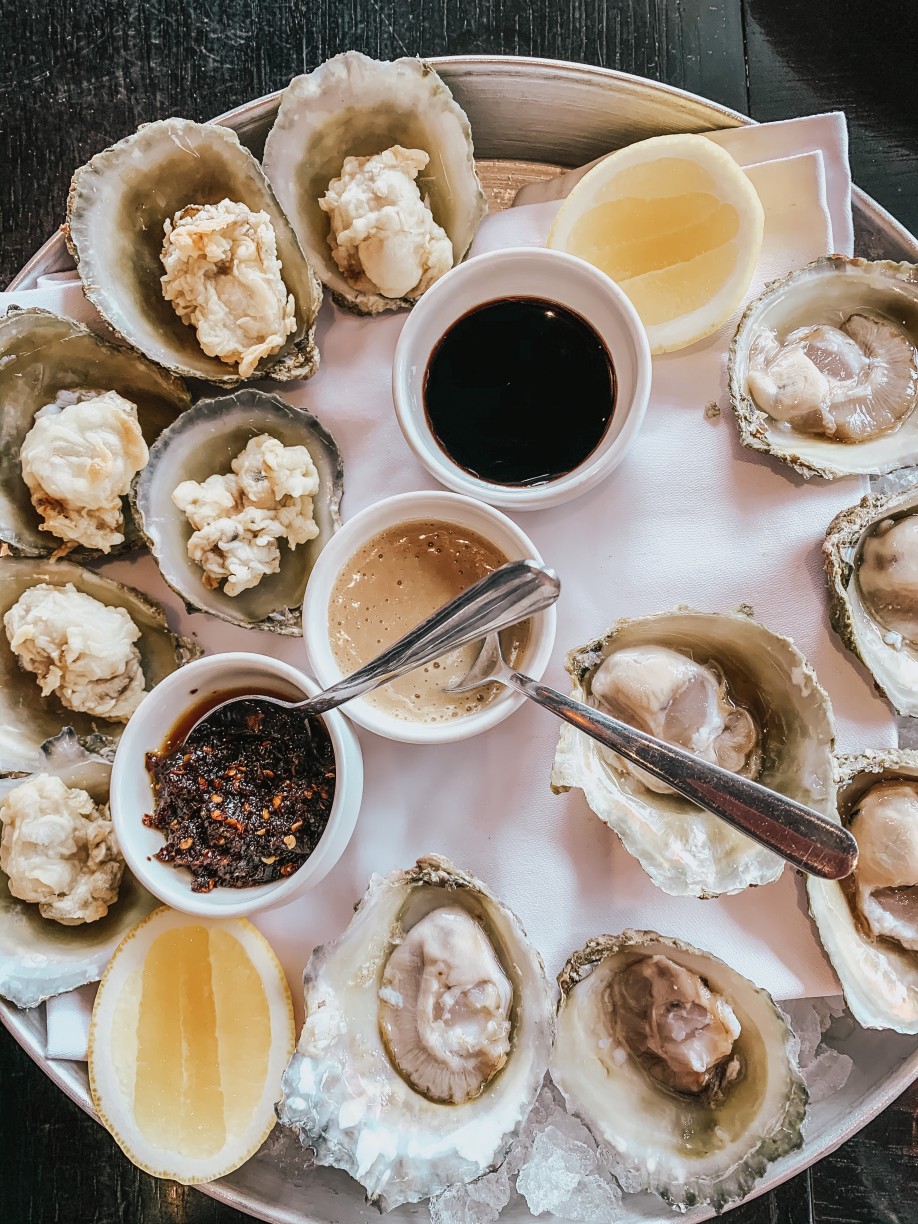 Whether you're a full-blown meat lover, or you just have a hankering for a little steak, you can always rest assured you'll be getting the best of the best at famed Auckland meat emporium; Botswana Butchery.
White & Wongs Viaduct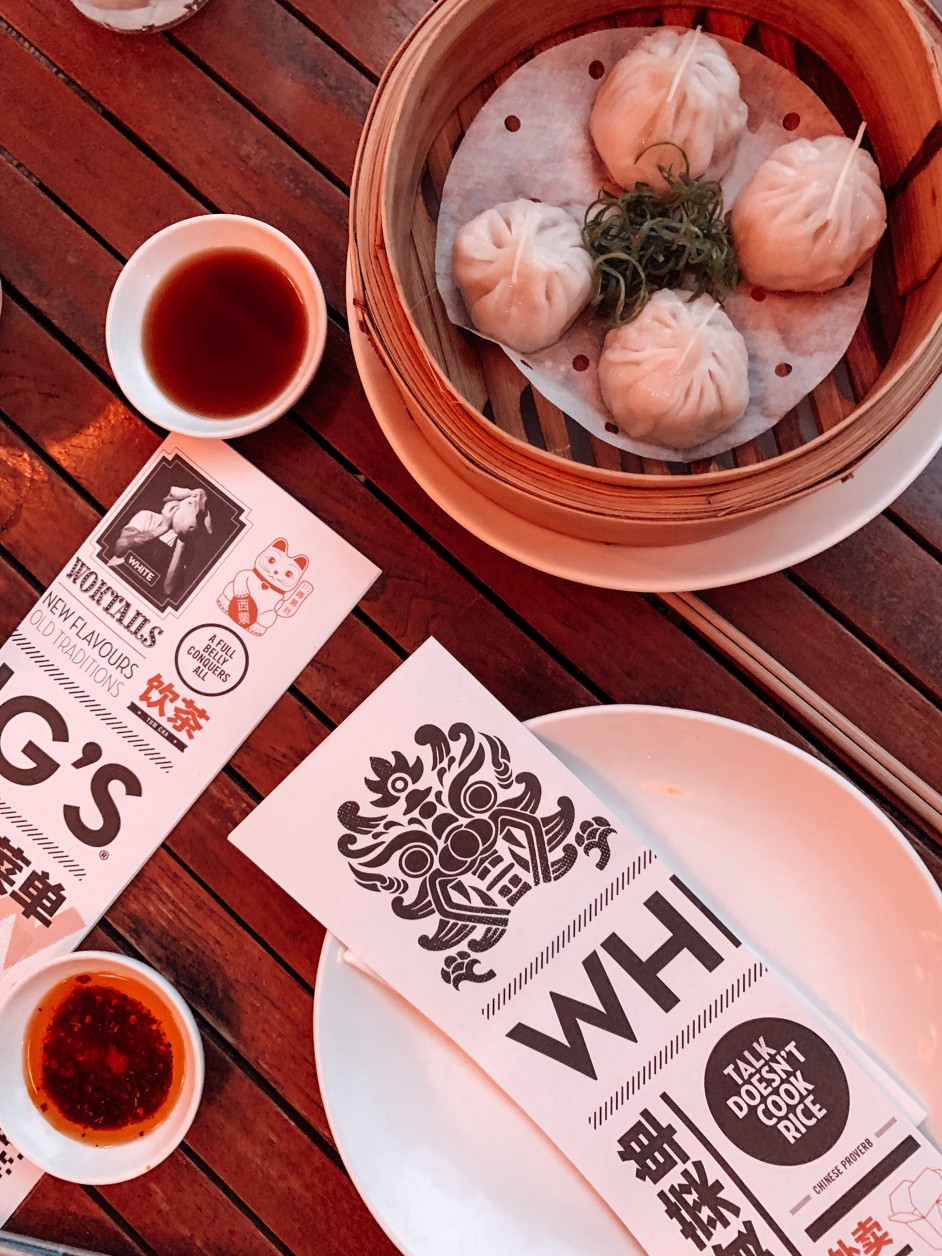 Special occasions and White & Wongs go well together. Lots of private nooks for large groups, comfortable leather chairs, and floor-to-ceiling windows so you can soak in the view. The show might open with yellowfin tuna sashimi with just the right amount of spring onion oil, yuzu and shisho. Move onto the masterstock fried pork hock which offers sweet and savoury hits with its tamarind & chilli caramel. Surprises flow into dessert, too, and the milk chocolate parfait knocks it out of the park.
Friday
Studio Box
Boutique boxing studio Studio Box offers high-end amenities and equipment that would rival anywhere in the world. The studio gets immediate points for innovation; crosses on the floor so you know where to place your feet, bags filled with water so it's easier on joints and hands, and instructors that know their 2's from their 3's.
Andiamo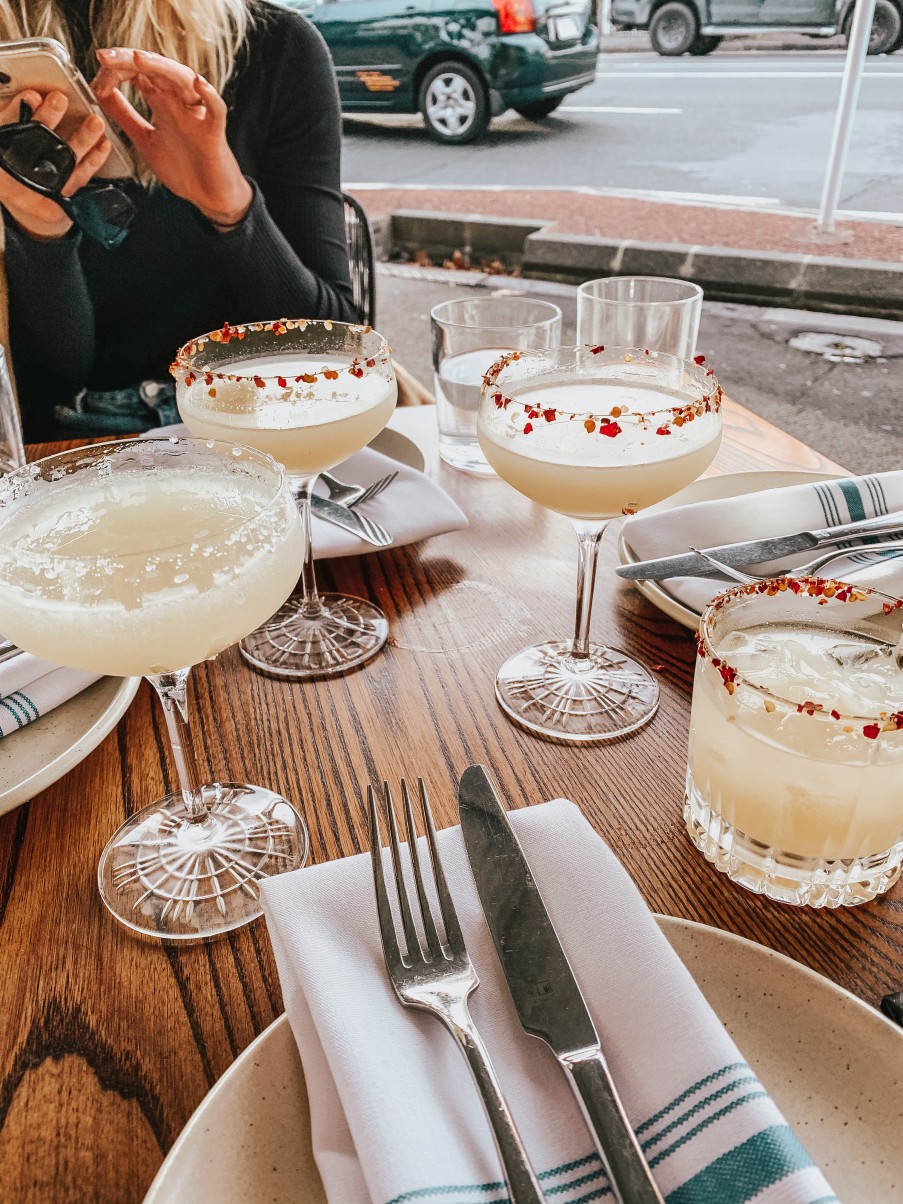 Gareth Stewart shot to chef stardom during his reign as head chef at waterfront establishment Soul Bar & Bistro. Ever since, he's continued to serve up beautifully executed dishes to the Auckland diner, spearheading some of the city's most revered kitchens - the most recent being Herne Bay's welcoming neighbourhood eatery, Andiamo.
Saturday
Sala Studio

It poses quite the challenge for a fitness studio to achieve equal parts welcoming environment and equal parts utter coolness. One usually wins out in favour but Ponsonby studio SALA have confidently nailed the balance. An open space that both embraces all fitness levels as well as ensures a calm and quietly challenging workout, it's the perfect retreat for mind and body.
Winner Winner Pukekohe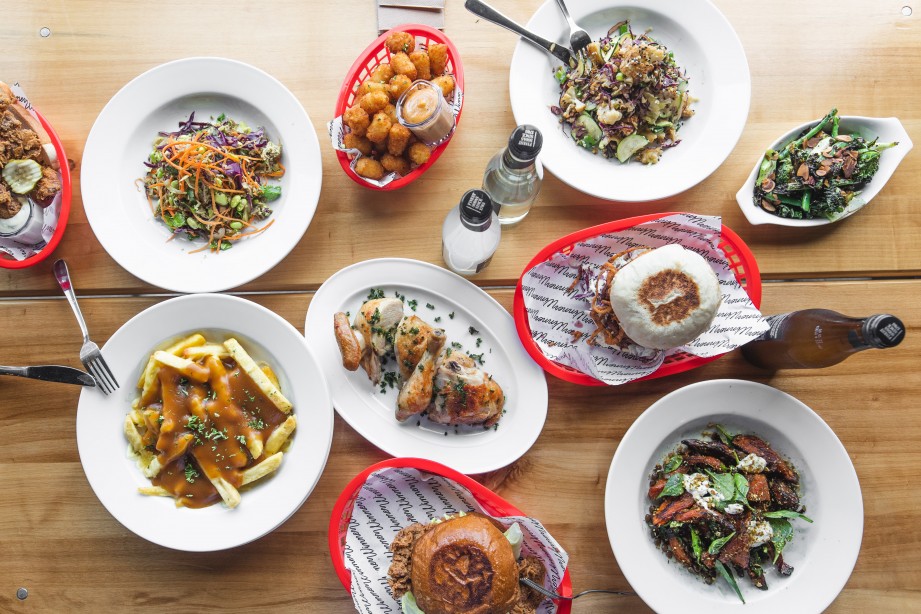 Sometimes the best things in life are the simplest. That's exactly what Pukekohe's latest dining venture, Winner Winner, is bringing to the Southern suburb; fire-roasted and fried free-range chicken, cooked to perfection embellished with a range of salads, sides, and sweet treats.

winnerwinner.co.nz/

Chop Chop Noodle House

Chop Chop is the little sister to Ponsonby institution, the Blue Breeze Inn. Ramen at Chop Chop is hearty, meaty and full of flavour - just the way it should be! Pull up a seat alongside the bar and enjoy an Eastern-inspired cocktail or one of the many whiskeys on offer. The fact you can swap regular noodles for zoodles is just one of the many reasons we love Chop Chop...
Sunday
Workshop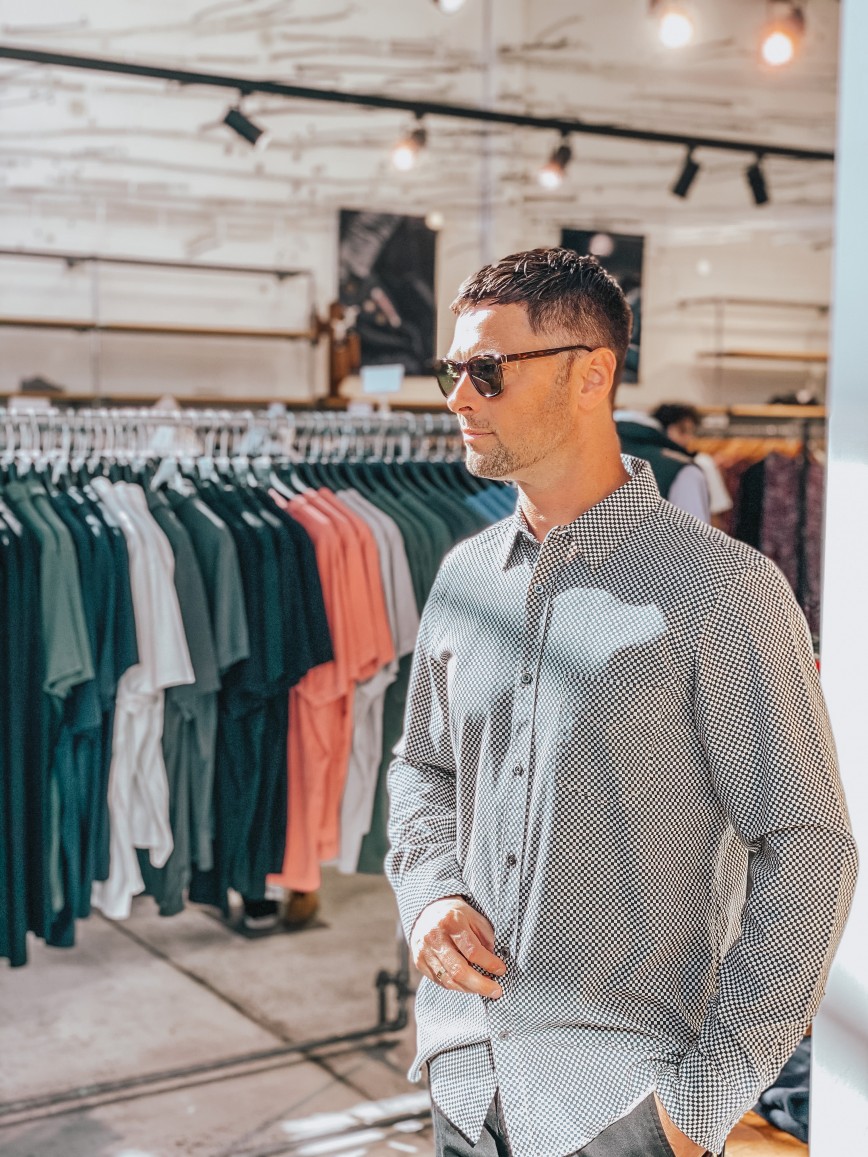 Workshop is packed to the rafters with high-quality brands with an intrinsic emphasis on simplicity of cut, quality of cloth and attention to detail. From local names such as Helen Cherry, to further afield international brands; Isabel Marant, Marc Jacobs and Ganni, to name only a few.
SPQR

SPQR is a Ponsonby Road institution. If you want to be seen, perch on one of those outdoor tables for maximum visibility, if you want to eat great pasta; follow step A and order an item from their expertly crafted pasta menu. My personal favourite is crayfish ravioli.
Soul Bar & Bistro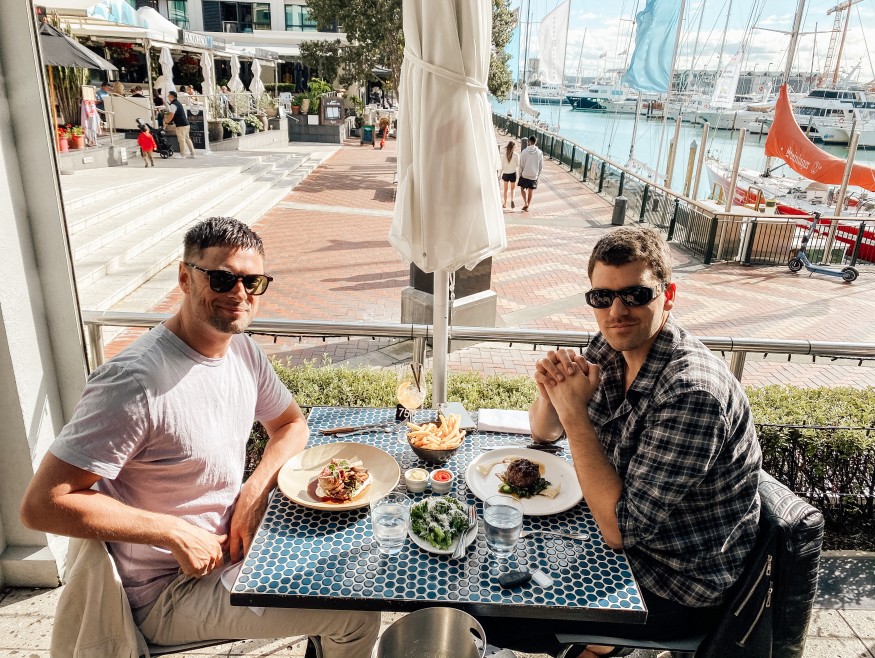 Unquestionably one of Auckland's most revered restaurants, Soul's commitment to quality despite being right in the eye of tourists and in the heart of party central is impressive. And, decades on, there are still a number of occasions that Soul is an unbeatable choice.
Monday
Karen Walker
A name that needs no introduction, Karen Walker's eccentrically elegant style has established a stellar international following for her ready-to-wear, eyewear, jewellery, bags and fragrance.
Moochi
I'd be surprised to find any style-conscious young woman, actually, no - any aged woman - in our little nation didn't have a moochi piece hanging in their wardrobe. Boutique label moochi is not so much a brand as it is an aesthetic. Synonymous with shapes, colours and styles that suit everyone - and we mean, everyone - their pieces not only last the season, but last a lifetime.
Jasmin Sparrow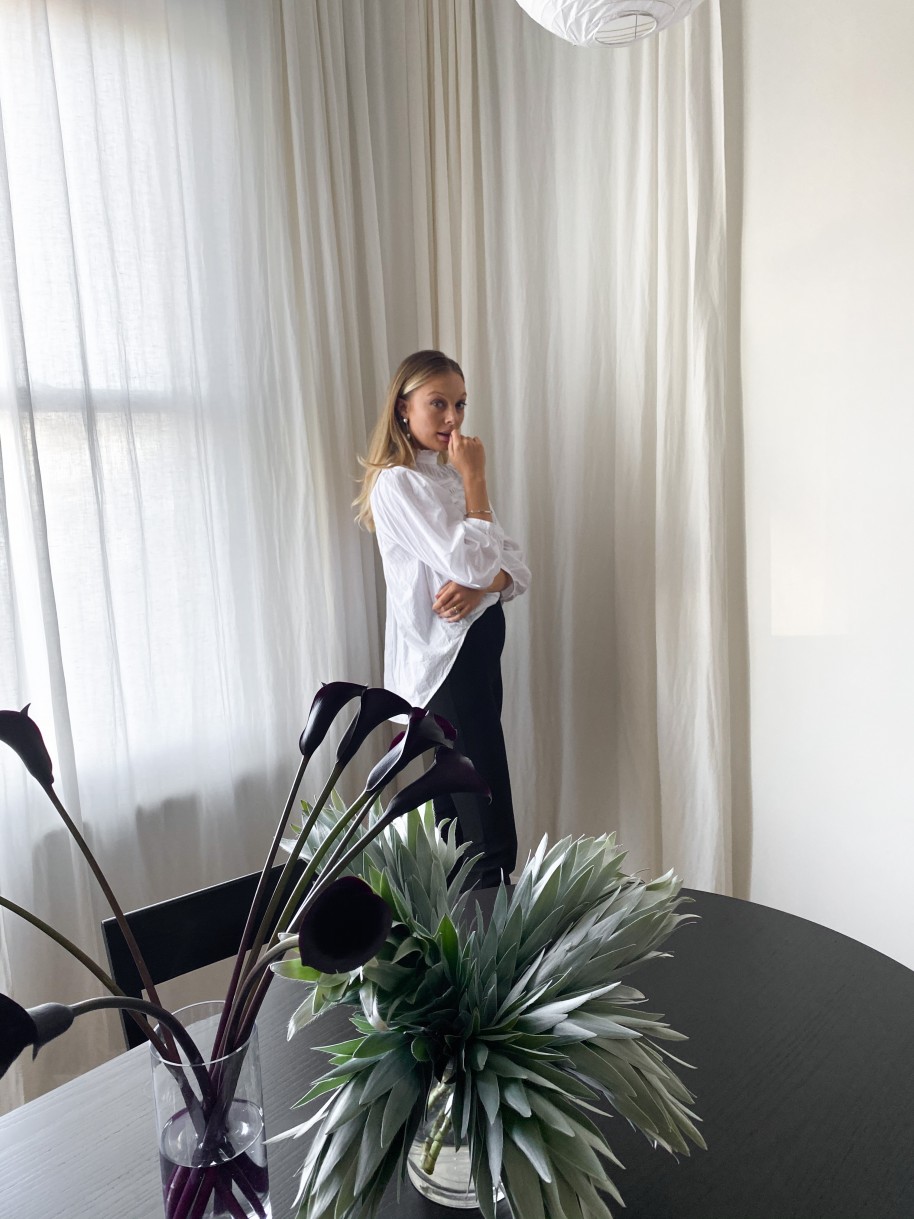 Jasmin Sparrow Jewellery is a catalogue of original adornments that celebrate precious moments and acknowledge devotion. Modern, sculptural metals in classic forms are created to be passed down through generations.
Created for women who appreciate style with empathy, Jasmin Sparrow works with ethically-sourced stones and recycled metals, producing sustainable, environmentally conscious jewellery.
Partridge Jewellers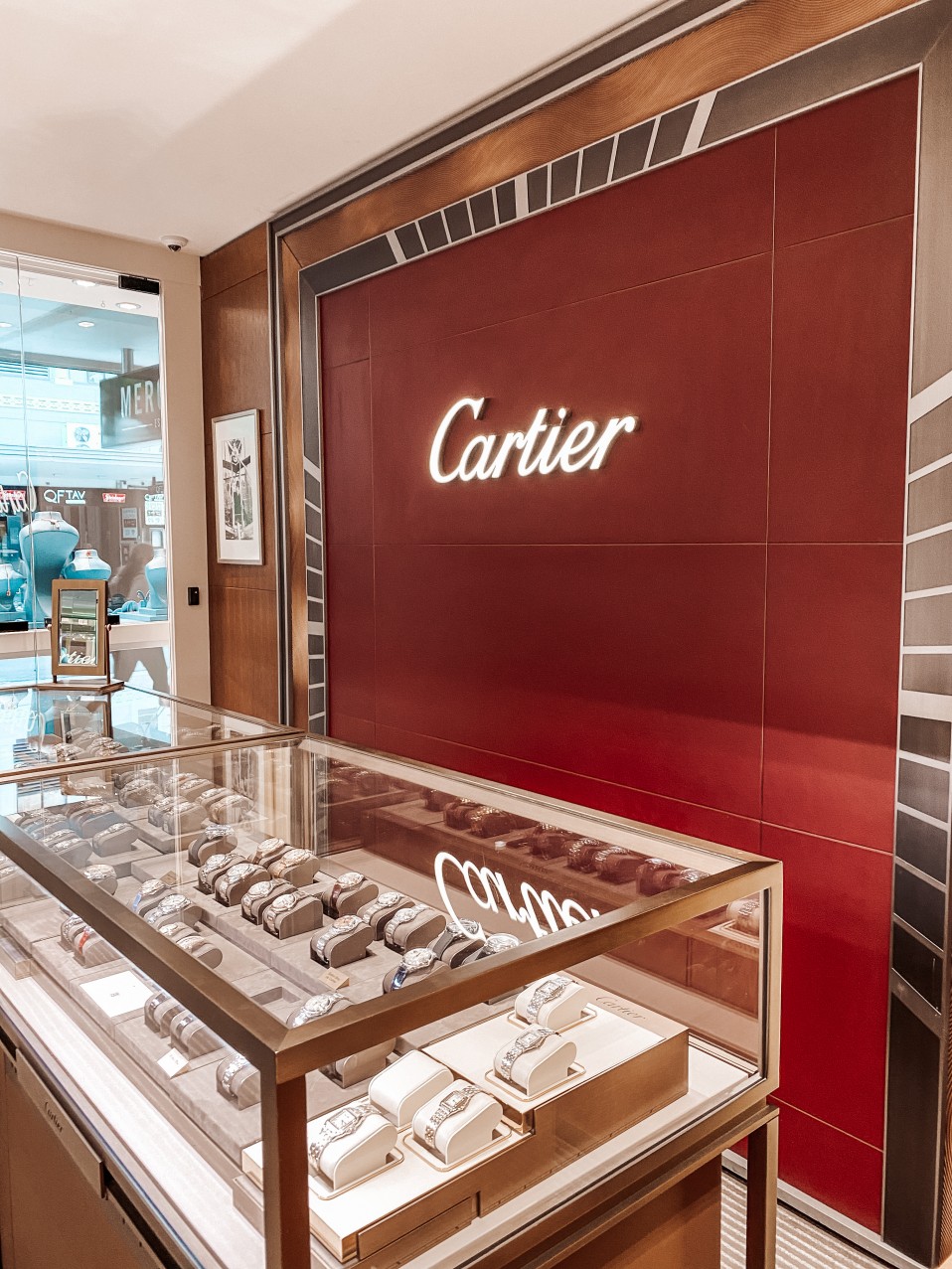 A brand synonymous with fine jewellery, and high-end watch brands. Their reputation comes from six generations of experience; under the Partridge roof, there is a common theme of family unity, the passing of knowledge and values from one generation to the next, and the highest commitment to craft, quality and service.
Dr. Martens
Dr. Martens have been known for their uncompromising look worldwide, along with comfort and durability. And their recent store opening sets the way for the popularity of Dr. Martens to continue through New Zealand.

drmartens.com/intl/en/


HYPE DC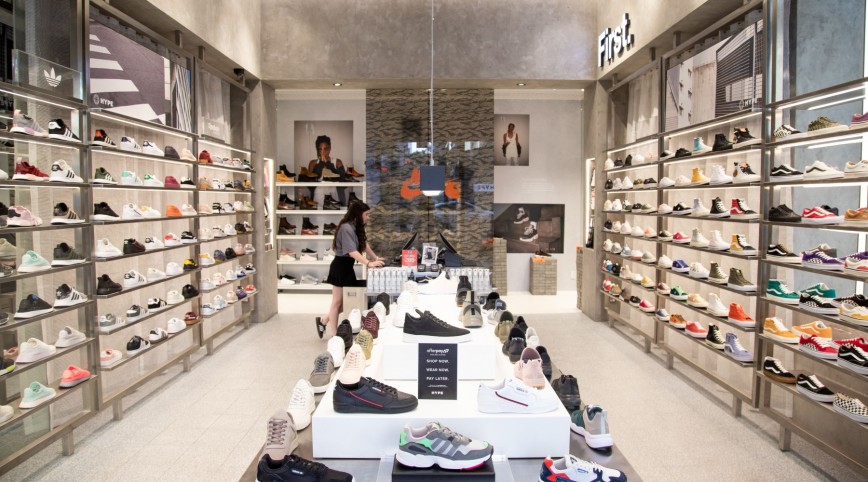 With over 63 stores in Australia, HYPE DC has established itself as being one of the top suppliers of elevated footwear across the globe.
Leafe Cafe
Ambition is writ large at this hard-working early-till-late operator with a prize recruit in chef Matt Tapsell and his right-hand man Matt Button, with a focus on seasonally and locally sourced produce. If you're still not convinced, we've rounded up a few reasons to put the eatery on your to-eat list.
Tuesday
Maggie Marilyn
Owned and designed by twenty-five-year-old Maggie Marilyn, the local label is young and unashamedly optimistic about the future of fashion. Maggie is now set to release her tenth season – with multiple retail stockists worldwide, an ever-growing fan base, and an unparalleled determination to educate consumers into making sustainable buying decisions.
Aje
Aje is all about effortless New Zealand style, with elevated everyday essentials and statement occasion pieces.
Bodrum Market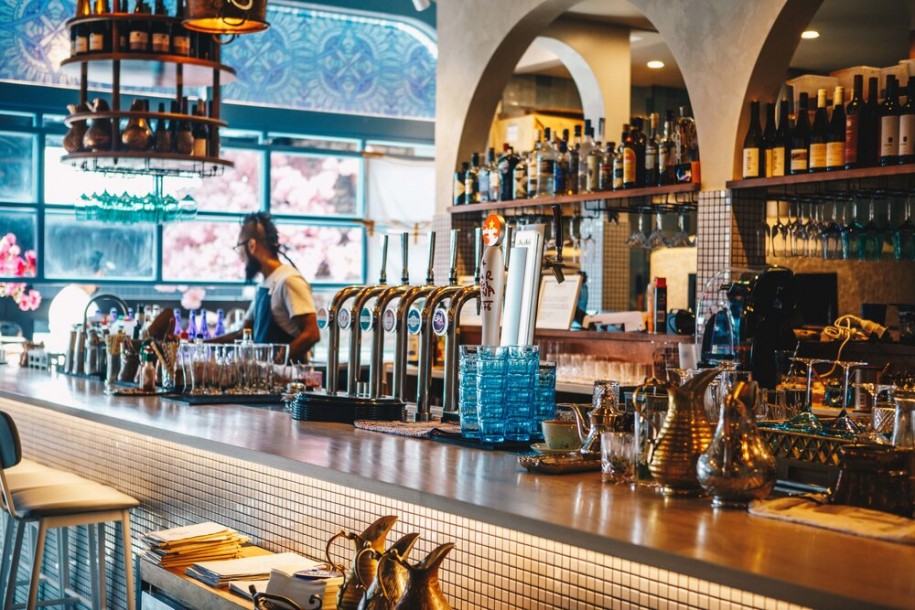 Located on Westfield Newmarket's rooftop, Bodrum Market is a beautiful setting for celebrations, or equally suited to a romantic evening for two. The space has tradition woven into the fabric, and the staffs dignified and warm demeanour speaks to justifiable pride. Representing the best tapas on the Mediterranean Sea, this place is outspoken for its food, up there as one of the best Mediterranean restaurants in New Zealand. On all accounts, you can tell this isn't the groups first venture, it's a seriously slick operation and a great way to introduce yourself to a cuisine underrepresented in the city, well, of this calibre anyway.

bodrum.co.nz/bodrum-market

Rodney Wayne

A hair salon known for being industry leaders in stylistic hues, Rodney Wayne are always at the forefront of hair innovation.
Superdry
Focused on delivering high-quality products, Superdry is characterised by luxe fabrics, authentic vintage washes, hand-drawn graphics, tailored fits, unique details and diverse styling. Their distinctive aesthetic has generated an exclusive appeal, alongside a dedicated following of fashion luminaries.
2 nights accommodation for the price of 1 at Hotel Grand Windsor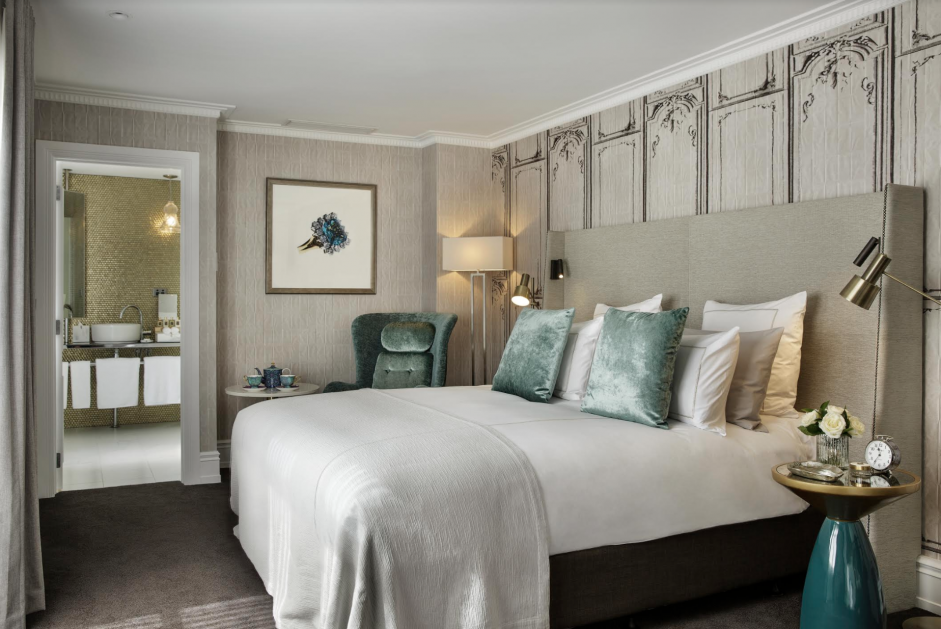 The beloved heritage building, that is home to the Hotel Grand Windsor, has emerged from a recent top-to-bottom transformation with a visage that appears to draw inspiration from Hollywood's Golden Age. Immense attention to detail has been paid throughout. Upon arrival, you will be dazzled by a dramatic chandelier and walls lined with flashy, yet not overstated, gold brass detailing. If you're wanting to experience it for yourself, they are currently offering a two nights for the price of one deal, find out more here.

hotelgrandwindsor.com/
Wednesday
Ruby Eatery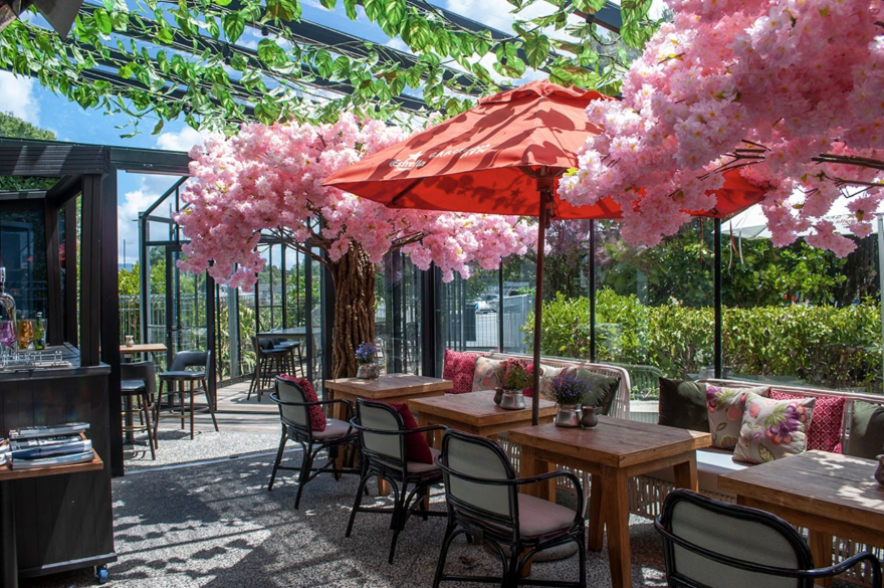 The perfect way to dip your toes into the world., and flavours, of the Med. Ruby Eatery offers classic breakfast and lunch plates, with clever Turkish twists. Take the pancakes, for example, served with banoffee parfait, raspberry chia jam, maple syrup, streaky bacon and an unexpected side of Turkish baklava. Or take a leaf out of owner Alex's book and try his favourite breakfast, a mix of just about everything under the sun. For lunch, don't pass up the Halloumi Saganaki, a beautiful representation of one of the cities favourite cheeses.
POLITIX
A distinct design voice, POLITIX' collections feature a range of corporate, luxury and casual attire championing quality fabrics and flattering silhouettes throughout. The clothing's structured aesthetic makes it easy for men to remain well-dressed no matter the occasion and no matter the dress code.
Under Armour
Renowned for their forward-thinking designs, shopping is made easy for athletes as they can focus on finding the best gear to suit their favourite pursuit, whether that be running, training, golf or basketball at Under Armour.
Thursday
Levi's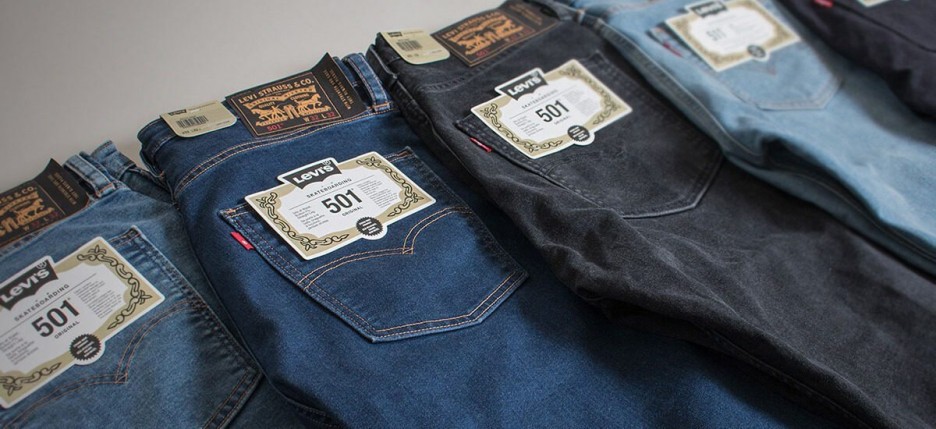 For over 140 years, Levi's has been a staple in anyone and everyone's wardrobe. After all this time, they still manage to bring something new and exciting to the table with every addition to their extensive range, while remaining committed to the highest quality materials and construction.
Kowtow
Officially Fairtrade approved, this label's collections are made from organic, renewable, biodegradable and regenerated fibres. Entirely committed to fair trade production, they design with longevity in mind.
Swarovski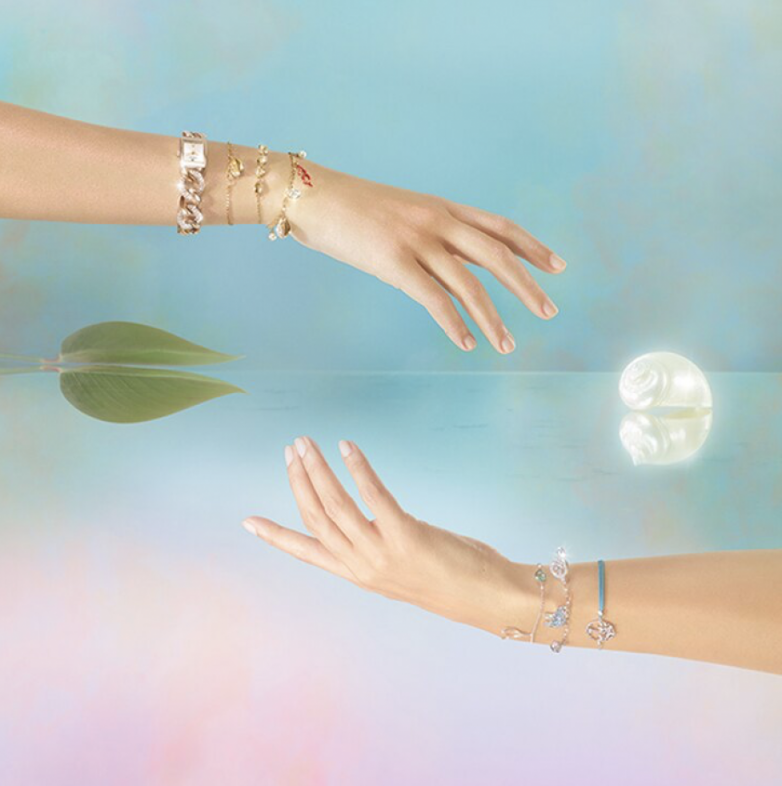 Jewellery is always a good idea, whether it's for someone special, or a pick-me-up for yourself, Swarovski has something for everyone.
Jewellers Workshop
Diamonds might be a girl's best friend, but they're also a skilled jeweller's pride and joy. Inspired design and legendary legacy are hallmarks of Caitlin Worth's exclusive Jewellers Workshop creations. Her collections are wonderfully fluid, moving with grace, and reflective of Worth's flair for refined details and luxury designs.
V.T Station


If you've eaten here before, you'll be familiar with the restaurants' dining elegance. But for those who want to experience the restaurant without committing to a huge meal, the 'Small Dishes' section is your ticket.