The top 12 spots to be this summer 
Our favourite RTD brand is set to make this summer one to remember. Oddly satisfying RTD brand Odd Company has just announced a summer tour in partnership with the music mavens over at George FM.
This summer Odd Company and George FM are hitting 12 of New Zealand's hottest summer spots and transforming them all into a sunset gig worth writing home about.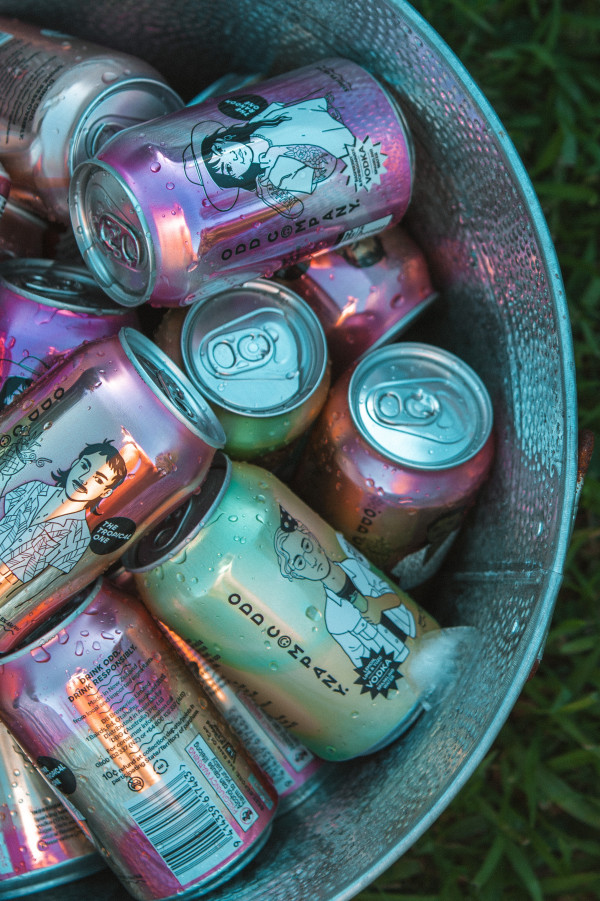 Odd Beats Ordinary and that's exactly why Odd Company was created. They might look and sound a little different from those other drinks you put in your mouth, but that's the point. Now with six flavour combos on offer, including our favourite Raspberry & Pomegranate and Peach & Passionfruit, each drop is designed to be easy to drink. Because they make Odd and Odd always makes interesting.
Odd Company is bringing the drinks and George FM is bringing the music, all you need to do is grab the crew and buy tickets… It's really that simple. Check out all the hotspots Odd Company and George FM are hitting this summer and get ready for a festival season like no other.
Waihi Beach
When: Monday 27th December, 9 pm - 1 am
Where: Waihi Beach Hotel
Tickets: from $10
The lineup: Dan Aux, TwoFöld, Tizza, Dean Campbell
Whitianga
When: Thursday 2nd January, 9 pm - 1 am
Where: Whitianga Hotel
Tickets: from $10
The lineup: Poris, TwoFöld, Beiks, BAX
Tauranga
When: 5th January, 6:30pm - 11:30pm
Where: Our Place
Tickets: from $10
The lineup: Poris, Dan Aux, TwoFöld, BAVHU, Rayne
Whangamata
When: Thursday 6th January, 9pm - 1 am
Where: Smokey Pallet
Tickets: from $10
The lineup: General Lee, Poris, Benny Boy, Warlow
Raglan
When: 8th January, 8 pm - 1am
Where: The Yot Club
Tickets: from $10
The lineup: Brook Gibson, Poris, Pixie Lane, BAX
Nelson
When: Friday 14th January, 9 pm - 3am
Where: Industry Bar & Nightclub
Tickets: from $10
Tickets: Poris, Brook Gibson, Benny Boy, BAX + More
Wellington
When: Saturday 15th January, 9 pm - 4 am
Where: The Grand
Tickets: from $10
The lineup: Pirapus, Poris, Twentytwo, Prank Sinatra, LEVI, Beiks, Techno Tradie, Aunty El, BAX, Modena
Hamilton
When: Friday 21st January, 9 pm - 3 am
Where: House on Hood
Tickets: $5 entry before 11pm
The lineup: Sin, Brook Gibson, TwoFöld, Tizza, Nicola Tims, Troy De Silva, Tofushop
Christchurch
When: Saturday 22nd January, 10 pm - 3 am
Where: Hide Club
Tickets: from $10
The lineup: Pirapus, Sly Chaos, Rothman Reds, BAX, GEO
Mangawhai
When: Saturday 29th January, 8 pm - 12 am
Where: Mangawhai Tavern
Tickets: from $10
The lineup: General Lee, Poris, Brook Gibson, Jess Rhodes
Auckland
When: Sunday 30th January (Long Weekend) 2 pm - 10pm
Where: Regatta Bar & Eatery
Tickets: from $15
The lineup: Sin, General Lee, Brook Gibson, Poris, Johnny Calvert, Brigsy, Tizza, MAGOO & more
Queenstown
When: Saturday 5th February, 10pm - 3 am
Where: The London
Tickets: from $10
The lineup: Poris, Benny Boy, Sammie, Lew, Custard²
All tickets are available at georgefm.co.nz