Calling all coffee fiends!
Nothing screams a good day quite like a good cup of joe, and BurgerFuel is making it easier than ever to get your hands on one.
Known for creating some of the best burgs and sides in the biz, BurgerFuel is now going above and beyond to bring their fans more of what they love. The burger mavens have partnered up with famous New Zealand chef, Al Brown and his coffee brand - Good Joe Coffee Co. to create a thickshake of caffeinated dreams.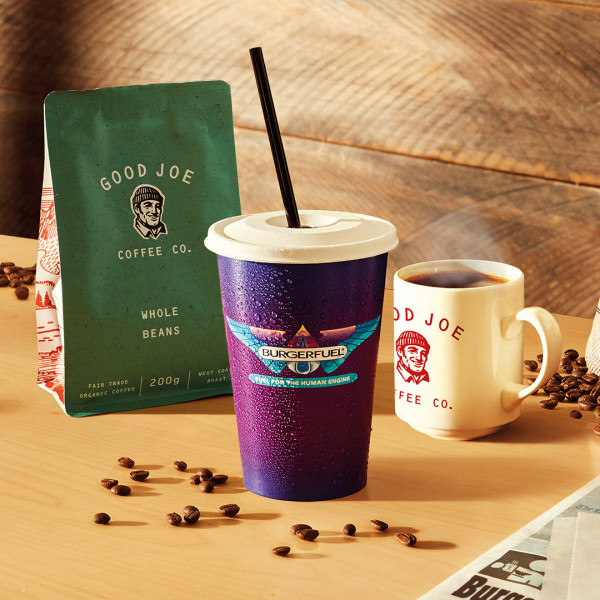 Meet the Good Joe Espresso Shake. Blended with Good Joe Coffee's organic, fair-trade espresso extract, a three-bean blend from Honduras, Nicaragua and Papa New Guinea is expertly roasted right here on the West Coast, north of Auckland. Combined with BurgerFuel's all-natural whip, the result is a velvety espresso shake that's bound to perk up even the moodiest of moods.
When it comes to caffeinated beverages, kiwis are often the first to coin themselves aficionados, screwing their nose up at any drop that isn't quite right. The BurgerFuel team are the first to recognise that a cup of joe is no joke and anything below average just wouldn't do. This is why this vessel of delicious brain juice is made with a straight-up hit of caffeine to ensure there's no compromise.


The Good Joe Espresso Shake is available now from all BurgerFuel stores.