Turning back the clock with Maraca
It's well known that a fragrance can transport you back to a time or place gone by - and that's exactly what Maraca's latest aroma aims to do. The Turn Back Time candle exudes class with a smooth, sensual fragrance which is inherently modern while evoking memories of the 1980s. With top notes of citrus and tuberose blended with orris root, Egyptian jasmine and heliotrope, and a base of sandalwood, tonka bean, vanilla and almond, this olfactory delight will have you dreaming of days past.
Remix editor, Steven Fernandez, chatted with Maraca founder and creative director, Chris Lim, about how the Turn Back Time fragrance was created and how it takes him back to his childhood. Chris explains that developing a scent takes six months to a year, however he has to forecast ahead of time to know what the trends are going to be when the new scent releases.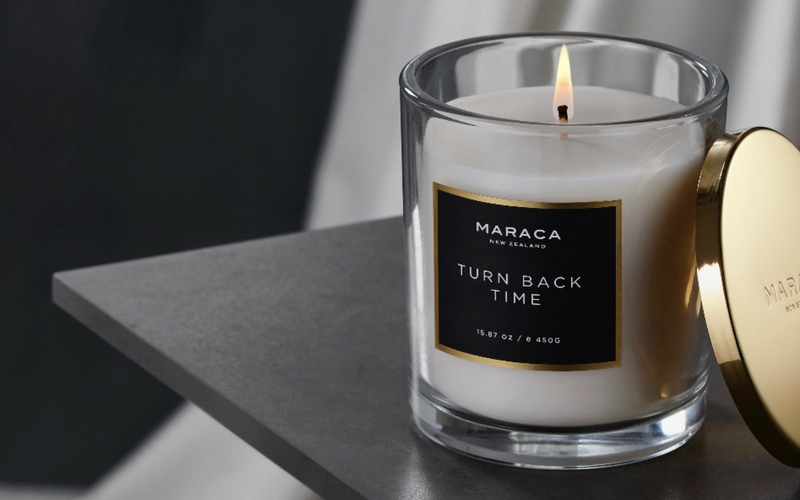 Chris also explains that he isn't a fan of straightforward scents like vanilla or rose and instead prefers to blend a variety of fragrances so people can discover and experience the different layers as the candle burns. With the Turn Back Time fragrance, the result is an oriental scent made up of a variety of different notes.
The Turn Back Time scent is one that brings Chris memories of his childhood. "I was born in Malaysia and during my childhood we didn't have lots of cologne or fragrances around, so we used talcum powder to scent our bodies after showering," explains Chris. "That's the kind of scent that brings memories of home back to me."
Candles are increasingly becoming the sentimental gift of choice because they offer the receiver an experience - the chance to relax, run a bath, pour a glass of wine and completely unwind.
"Turn Back Time takes me back to my childhood, but it might mean something else to someone else," explains Chris. "With a candle, you can light it during your own time or when guests come over and everyone can enjoy the scent in their own way."
Turn back the clock with Maraca at maracanewzealand.com