Valentine's Day 2021: The best restaurants for a romantic date night
Valentine's day, love it or hate it, dressing up and eating out is practically a universal pleasure. Whether you're looking for a (non-awkward) first date destination or to wine and dine your S/O, there's an eatery to suit every palate.
As February 14th draws closer, we've scouted out the best restaurants and bars for Valentine's Day. From drinks and nibbles to the main course, right through to dessert, scroll on for your guide to date night done right.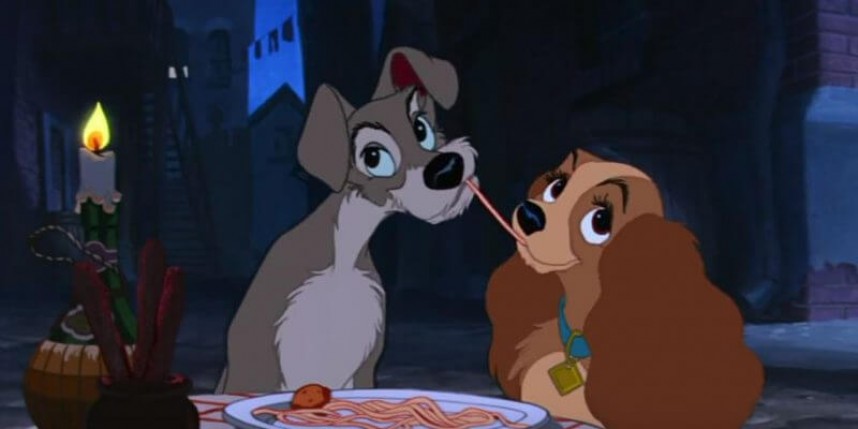 For the main course…
Located: Princes Wharf, Shed 22, 147 Quay Street, Auckland Central
Why people love Euro: The fresh selection of seafood
Located directly at the water's edge, Euro mirrors the ocean by incorporating fresh and organic flavours into every dish. Diners can choose from an expansive menu with categories such as 'the garden', 'the ocean' and 'the land' that cater to all diets. What's more - if you're an indecisive duo, Euro is offering a special Valentine's Day set menu available for the 14th of February only. Quite possibly the most generous set menu we've ever seen, including everything from Te Matuku oysters and Yellowtail kingfish to Grass-fed beef tartare and Taupo lamb rack - plus more. The package also includes a glass of Mumm 'Grand Cordon' Champagne.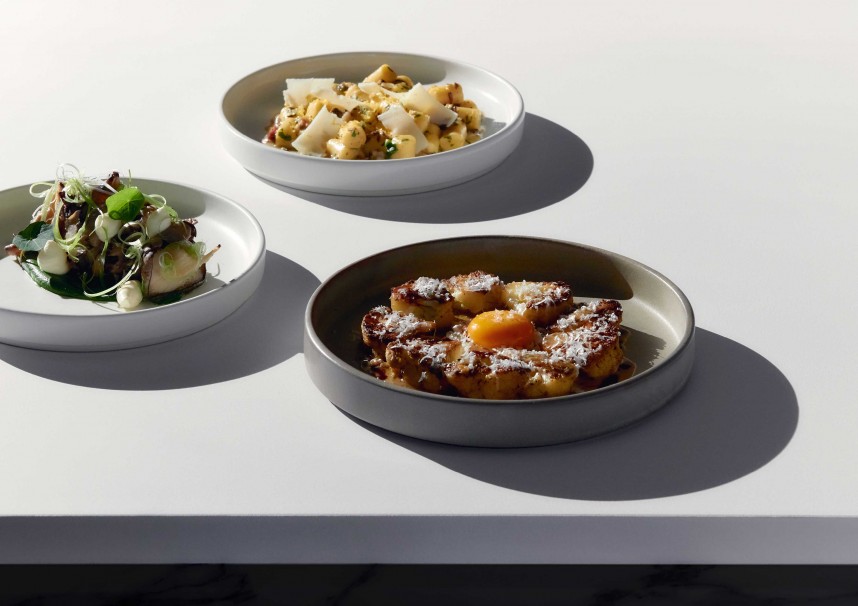 Located: 149 Quay Street Cnr Lower Hobson & Quay Street, Auckland CBD or Level 5/309 Broadway, Newmarket
Why people love White + Wong's: The variety of Asian fusion dishes
No awkward vibes here. The perfect balance of buzzing ambience and dimly-lit romance, White + Wong's is the perfect first date destination. While Covid-19 has put a halt on any hope for a romantic international getaway, why not explore the tastes of Asia at White + Wong's? The 'East meets West' menu incorporates flavours from Hong Kong, Malaysia, China, Vietnam and Thailand. A must-try is the dumplings, with options such as wagyu beef, shiitake and cumin shumai or prawn and coriander crystal skin dumplings. And who could forget the sizeable cocktail offering? Always a good icebreaker on a first date...Mandarin Daiquiri anyone?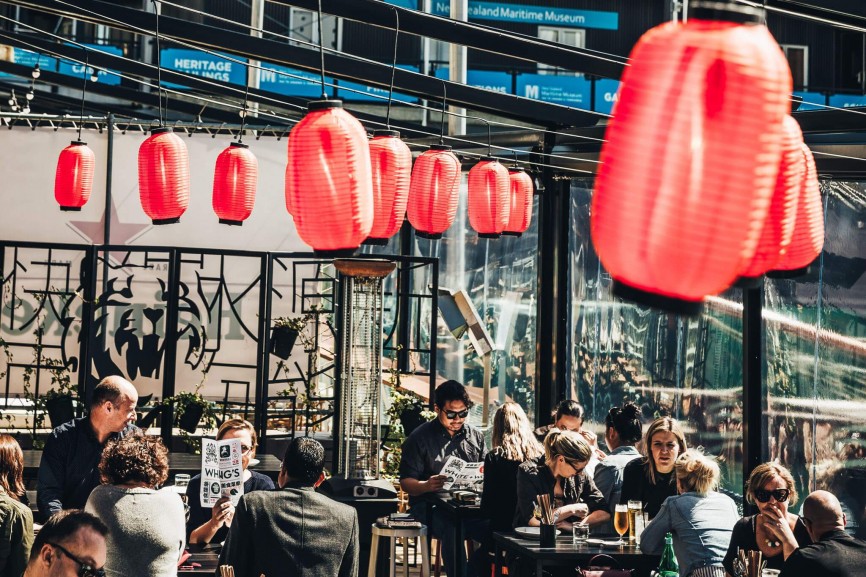 Located: 155 Karangahape Road, Auckland CBD
Why people love Candela: The cozy and relaxed atmosphere
Candela also takes us around the world to Latin America and Spain. The newcomer on the famous Karangahape Road strip, Candela is a restaurant as much as it is a bar. Wine and dine on a selection of Spanish wine and 'tapas' or perhaps go for a more classic paella of clams and sauteed scampi. Eres el amor de mi vida (you are the love of my life) - can be applied to both your partner or the food at Candela!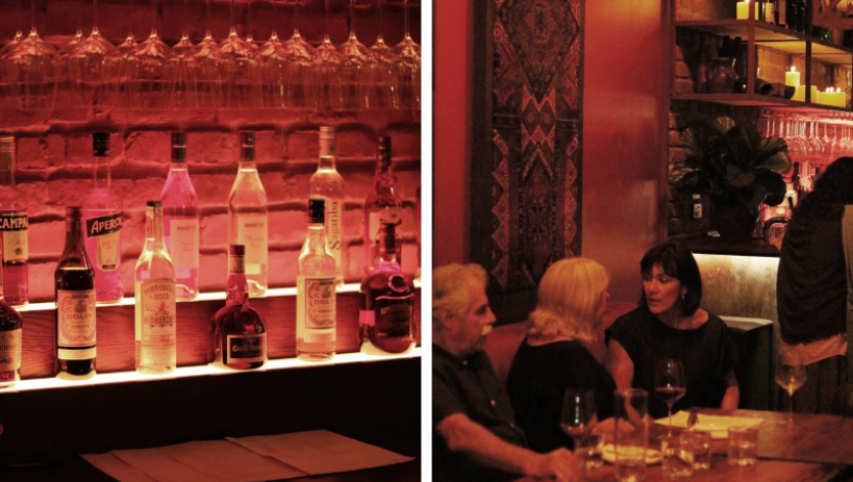 Located: 4 Viaduct Harbour Avenue, Auckland CBD
Why people love Esther Restaurant: The baked saganaki with honey
Serving up dishes from one of the world's most flavoursome cuisines, Esther will make you feel like you are on the shores of the Mediterranean Basin. The Esther Kitchen is turning on the romance with a four-course set menu for two filled with their standout dishes. The canapé course on arrival is followed by favourites like house-made Puff Bread and Baked Saganaki sizzling in honey, plus chargrilled golden queen peach served in a smoking cloche for an extra dose of wonder. Lee line caught snapper and pasture fed eye fillet feature for the main event, followed by Chef Sean's tantalisingly theatrical Crepe Suzette moderne and Petits Fours.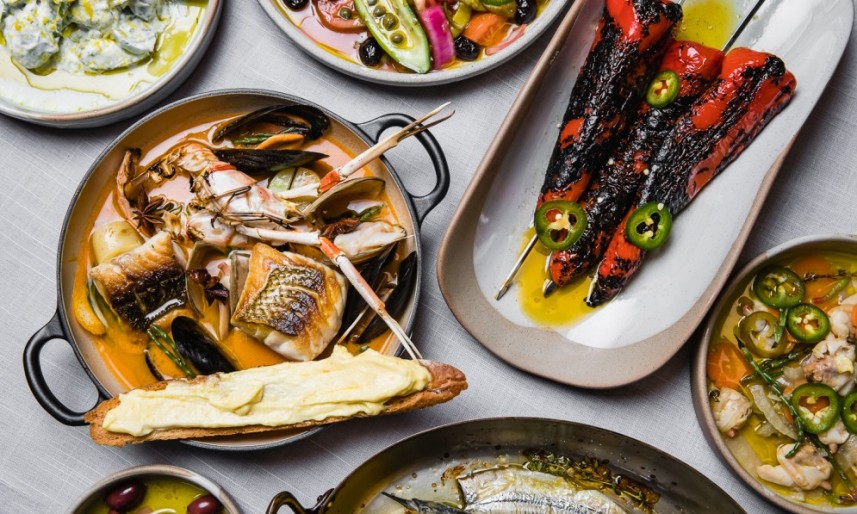 Located: 226 Ponsonby Road, Ponsonby
Why people love Prego: The burrata & duck risotto
Opened in 1986, Prego has been an Italian institution for Aucklanders since way back. Diners can choose to sit in the sought-after, sun-drenched courtyard, at the bar or at bistro-style tables. Serving up classics such as pasta, pizzas and fresh bread, Prego also explores adventurous flavours such as parfait d'anatra (duck liver parfait, Armagnac prunes, beetroot and red onion relish, fig and fennel sourdough). Is there anywhere more befitting to celebrate love than this cult Italian favourite? Thank us later...or shall we say, 'prego!'?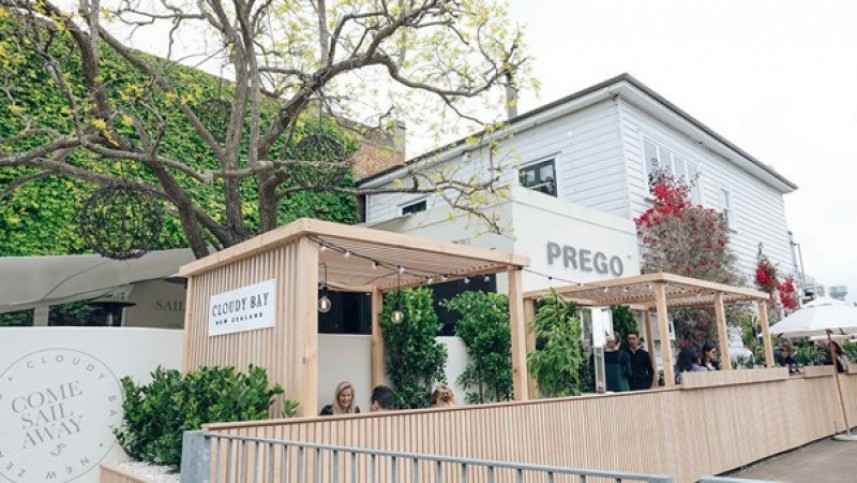 After dinner drinks or dessert…
Located: 2 High Street, Auckland CBD (Inside Hotel DeBrett)
Why people love HouseBar: The contemporary cocktails
With a modern art deco style setting to match the contemporary cocktail list, HouseBar is located on the second floor of the Hotel DeBrett and provides an aesthetic after or before dining experience. The cocktail menu features both classics and newcomers with flavours for those curious when it comes to alcohol. Fitting with Valentine's theme, try sipping on the 'smooch' cocktail - 42 below vodka, noisette liqueur, creme de mure liqueur and cranberry juice.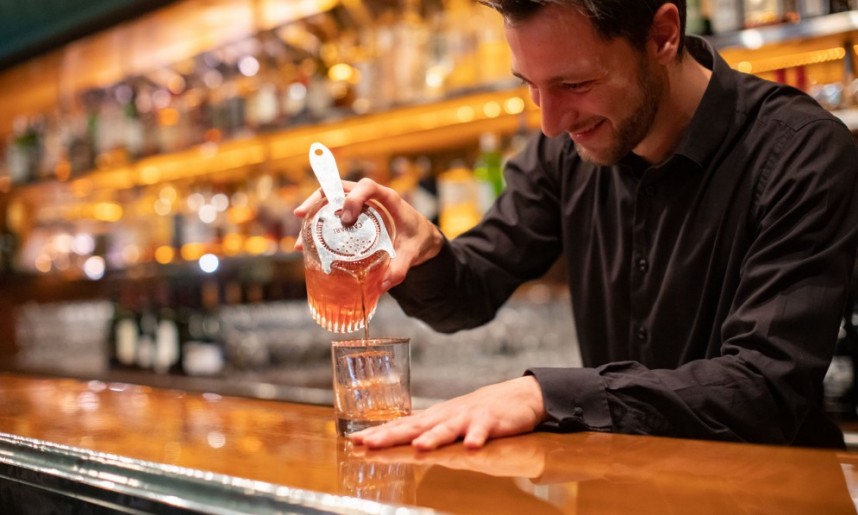 Located: 57 Fort Street, Auckland CBD or Ground Arthur Nathan Building, 36-38 Gallway Street, Britomart
Why people love Miann: The hot chocolates, coffee and macaroons
Finish the evening with a trip to Miann in the City - You will be left wondering if you are in Auckland or Paris! Upon arrival, the cabinet filled with a rainbow of macaroons, chocolates and sweet treats is enticing to the eye. Crowd favourites of the macaroons include pistachio praline, hazelnut and salted caramel. Ooh la la!