Spoonery: when a kebab just won't cut it
Ghost kitchens are popping up all over the globe and changing the restaurant industry as we know it. New Zealand is catching on, with a handful of known ghost kitchens having opened recently.
Spoonery
is one of them, available for pick-up through their website or through the delivery partner app UberEATS.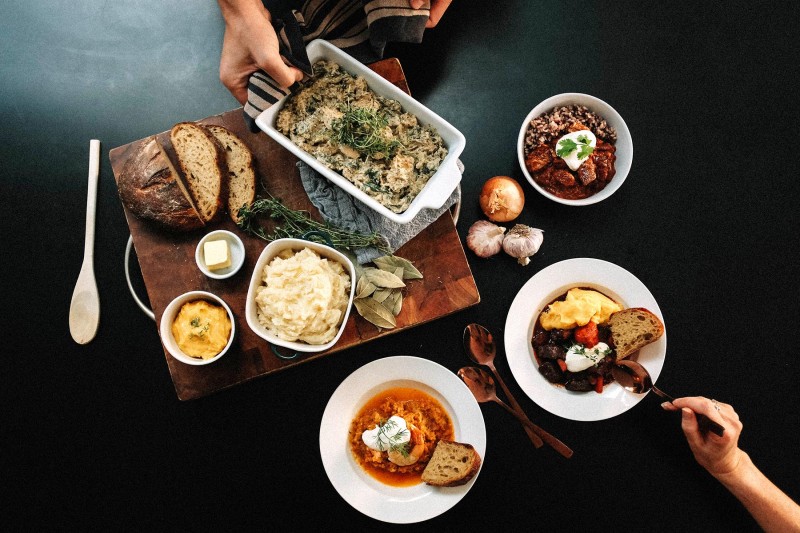 Not having a physical location with tables, waiters and a hefty rent benefit this type of business model. Spoonery is able to run a leaner operation with lower costs which enables them to feed resources into the actual produce that goes into each meal.
Using efficient processes and limiting their menu,
Spoonery, using the Ghost Kitchen model, enables more people access to high-quality food. The six well thought out recipes currently available were designed by business owner Lydia Berryman and experienced German chef Andre Hangarter.
The meals are designed with nutrition and flavour perfection in mind. Cost cutting is only considered if the quality is not compromised as a result. Think Boeuf Bourguignon using slow-cooked beef brisket, dry Merlot wine, chunky carrots & button mushrooms. Seafood Bouillabaisse with Monk fish, salmon & prawns, rich in saffron, dill, white wine & celeriac. The kind of hearty meals you wish you had time to make yourself. It's no surprise that they have a rating of 4.9 stars on UberEATS already.
After spending many years in Sweden eating at establishments with a similar concept, Lydia decided to bring the idea back to New Zealand, adding her own personal touch. Everything offered at Spoonery is nutritious. Even their 48-hour Kumara Sourdough is carefully selected for it's nutritional benefits compared to regular bread. Aside from their sourdough, every meal on the menu is gluten-free, using vegetables such as celery or onion to thicken their sauce instead of flour or corn starch.
Convenience is king these days and Lydia wants to see the quality of fast-food offerings improving for people that simply don't have time to cook decent, hearty meals every day. She believes that fast-food no longer has to mean average food.
Lydia has exciting plans for the future of Spoonery, a pop-up is definitely on the horizon and featured guest chef meals, designed by top culinary talent will occasionally be available.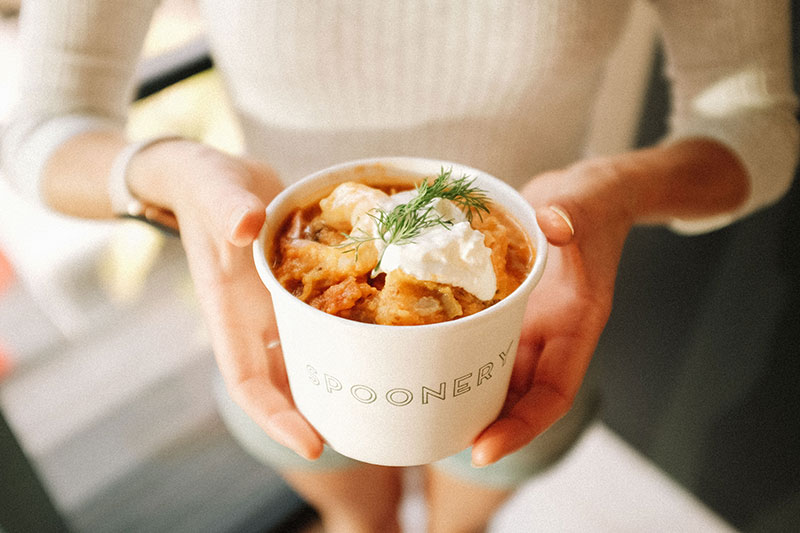 Conscious business is on the rise and Spoonery are excited to do their bit for those in need. One of their core values is to help the community and they are currently seeking to collaborate with a not-for-profit organisation to work this into their ongoing operation.
You may not be able to visit Spoonery but their comforting meals are bringing warmth into the households of Auckland, utilising the rising Ghost Kitchen trend & the convenience of the delivery partner app UberEATS.
Check them out now to find out for yourself why they are the highest rated restaurant on UberEATS right now.
Open 12 - 9:30pm every day through their website or UberEATS.