In conversation with Jordan Thomas, Education Executive for ghd
ghd stylers have well and truly cemented their position in our beauty arsenal. Whether it's taming bed hair or creating beachy waves, it's a styling staple. Taking the guesswork out of styling, the award-winning stylers guarantee a 'good hair day' every time. While ghd makes it fail-proof to banish frizz and create bouncing barrel curls from home, there's nothing quite like the prowess of an expert. Jordan Thomas, AKA the absolute master of the tools, trains hair industry practitioners all over the globe, so we can all have better hair days.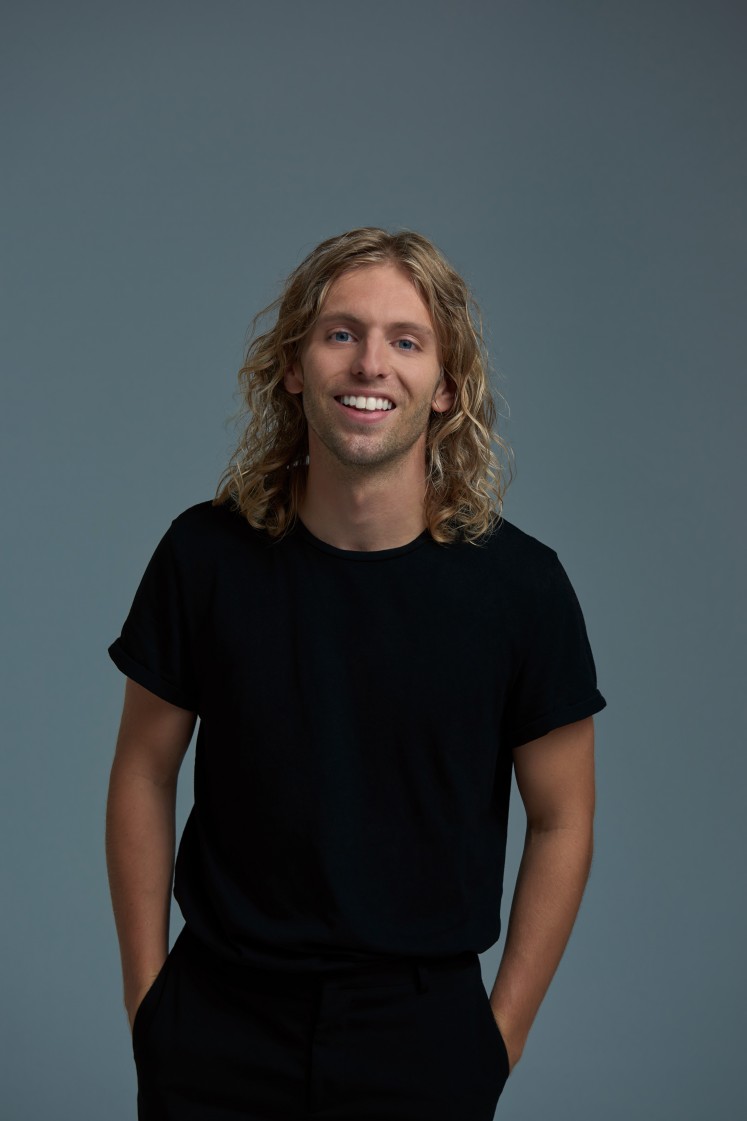 We sat down with Jordan Thomas, the education executive for ghd, who has worked globally backstage at fashion shows, photoshoots, in addition to being the educational lead for the brand. Jordan shares how he secured his dream job, an unlikely favourite hair trend and some inside tips we're all poised to benefit from.
How did you get into hair styling?
It was one of those things I just fell into, and it certainly didn't come naturally! I started working in a salon on the weekends in Soho, London at the age of 15. I remember on my first day I was asked to brush a client's hair after it had been washed, I had never touched another person's hair before and didn't know I was supposed to start from the ends and work my way up to avoid tightening knots. Needless to say, the brush got tangled, I went bright red and they asked me to stop! It still haunts me to this day. 12 years and a lot of training later, I am happy to say that doesn't happen anymore.
How did you start with ghd? How long have you been working with the brand?
Whilst working full time in the salon, I auditioned and earnt a spot to be part of a team called the ghd Style Squad. This was a dream come true for me, it gave me access to money-can't-buy training from industry leaders such as Adam Reed as well as the opportunity to work backstage at London Fashion Week and shoots for global publications. That was back in 2014 and I've been part of the ghd family ever since, making the move to NZ from the UK to become Education Executive in early 2019.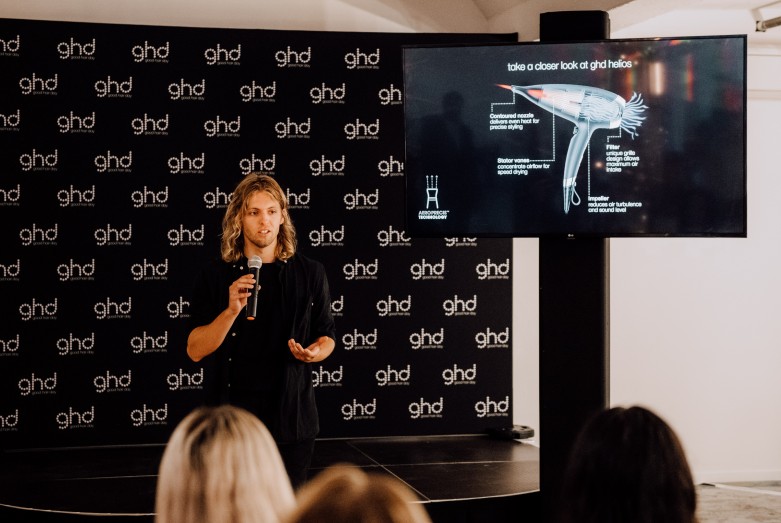 What's a typical day in life for you and your job?
This question is always a difficult one to answer, I feel like it is such a unique role which requires wearing a lot of different hats. Last month we were lucky enough to lead the backstage hair styling at the Aotearoa Music Awards and this month sees me planning education strategies for some very exciting launches in 2021.
You can usually find me training a salon team on the latest ghd techniques and trends, creating digital content, or behind the scenes at a shoot or event.
What's your number one tip for a good hair day?
Use the correct temperature! I cannot stress the importance of this enough. It's a huge myth that different hair types or textures need different temperatures. You don't. All that is needed is a consistent temperature of 185°C, which has been proven time and time again to not only be the optimum styling temperature but also the healthiest! Our Ultra-Zone technology ensures exactly that from root to tip, giving you 70% less damage!* Speak to your stylist about this next time you're in the salon.
*When compared to a styler operating at 230°C
What's your favourite hair trend? and your least favourite?
Can I answer 'the mullet' as an answer for both best and worst? I mean, let's be real, we have all seen some shockers that shouldn't be allowed out on the street! But then I think that is completely juxtaposed on the right person, with the correct cut and styling. The new-era Miley Cyrus is a prime example of how to do it; her bleach blonde mullet taking influence from icons such as Joan Jett & Debbie Harry is how it should be done.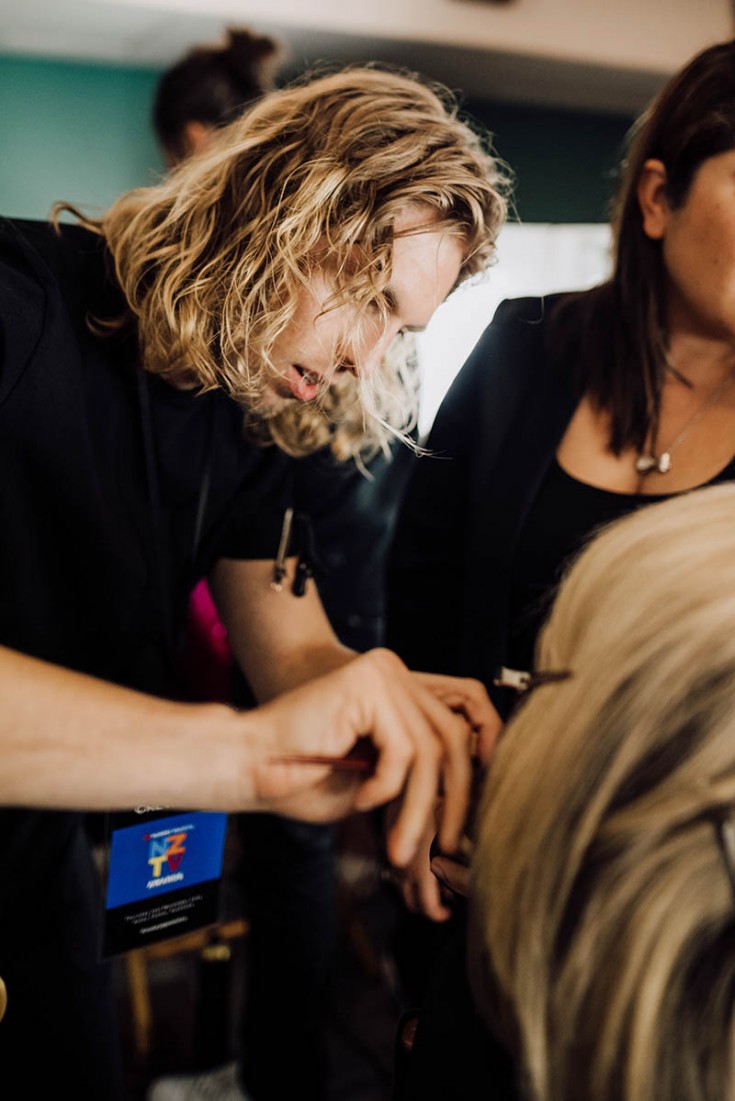 Who inspires you or who have you learnt the most from?
Adam Reed is our Global Ambassador for ghd, but also one of the kindest and most generous people in the industry. I was his first-assistant for ghd campaigns, Fashion Week & shoots whilst working for ghd in the UK and after every event I left with a wealth of knowledge. Whether it was the etiquette to have on set or the little tips and tricks that make all the difference when capturing the perfect image. I owe Adam a lot for my career today.
Completely unrelated to the industry, but two podcasts I currently cannot get enough of and leave me feeling inspired every time I listen are The Rich Roll Podcast & Feel Better, Live More.
If you were stranded on an island what's the one product you wish you had with you?
Sunscreen! I love the sun, but unfortunately my English skin does not. My second choice would be our ghd Heat Protection Spray, for exactly the same reason, we always apply sunscreen to our skin but sometimes forget that our hair needs to be protected too.
Our heat protect spray not only protects the hair from direct contact of temperatures up to 220°C but also against environmental factors such as UVA & UVB rays.
How long did it take you to master the perfect curl?
I'm not sure on the time frame, but what I can say is that you need to understand how your hair will react to the tool you are using, it's all about the angle of projection. That's when you can start creating any curl you want. If you are using ghd's platinum+ styler for example and rotate a full 360° and lift the tool towards the ceiling you will create the tightest, bounciest curl you've ever seen. If you use the same tool, rotate 360° again but this time push down towards the floor you will elongate the shape, creating a stretched-out result which retains your length.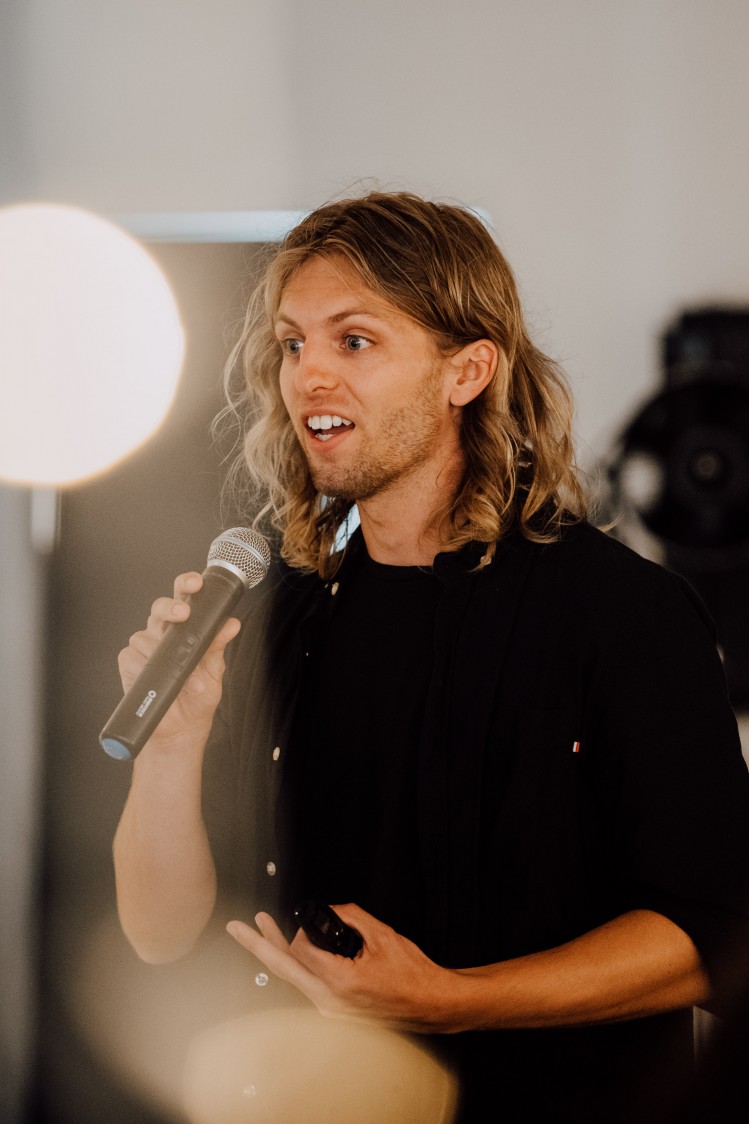 Although travel isn't on our agenda for the near future, where's your favourite place to travel?
Even though travel isn't currently on the agenda, I certainly have a long list of places I want to visit. I am slightly obsessed with the underwater world, so a lot of my trips revolve around that nowadays. There is a humpback whale swim you can do in Tonga, a hammerhead shark dive I really want to do in the Bahamas as well as a sailing trip around the Galapagos Islands to see the tortoises.
My absolute favourite place that I have travelled to so far is Hawaii. I swam with manta rays and sharks and hiked the infamous 'Stairway to Heaven'. I would go back in a heartbeat.
But for now, I've hired a campervan and off to explore my own backyard and travel the South Island of NZ for 25 days over the Christmas and New Year period. I'm counting down the days and VERY excited!
If you weren't working in the hair industry, what would your dream job be?
I suppose this follows on from the previous question, I think I would like to study marine conservation and do something with that… But I would also happily become a travel influencer and be gifted free holidays and experiences. Any takers, my Instagram is yours!
Your favourite thing about the new ghd 2020 Christmas collections?
What's not to love?! The Wish Upon a Star collection is one of my favourites and I am obsessed with the platinum+ styler & helios professional hair dryer deluxe gift set which comes with the most beautiful and luxurious midnight blue vanity case. I always love the small details like the satin gold accents on both tools.
These are also two of my absolute go-to tools! Helios for its AeroprecisTM technology enabling intuitive styling with more precise control and platinum+ for its Ultra-zone technology which guarantees homogeneous heat across the whole plate, allowing consistent beautiful results in one stroke. Available in all ghd Elite salons across New Zealand now.
The new ghd Limited Edition Wish Upon a Star collection is available now at ghd Elite salons. Find your nearest at https://www.ghdhair.com/nz/salon-locator