7 beauty trends set to dominate 2021
Undeniably, the events of the past year changed every facet of our lives – even our beauty routine. As we retreated inside, salons closed and by default (much to the dismay of our trusted experts) we added "hairdresser", "dermatologist", "manicurist" and "aesthetician" to our resumes. So, 12-months later, following a few botched box-dye jobs and skin flare-ups, how has our beauty regime evolved?
We round-up the post-2020 beauty trends tipped to dominate this year.
Skinimalism
Coined by Pinterest, 'skinimalism', as the name suggests, is a minimalist approach to beauty. Forget the 12-step skincare routine, stripping it back to basics, skinmalism is about nourishing and embracing your natural skin. Think: radiant, natural glow. For the better half of last year we took a makeup hiatus, shifting our focus towards skin health. If pins are anything to go by, skin remains the number one beauty priority, with searches for both "how to get glowing skin" and "natural everyday makeup" at an all-time high.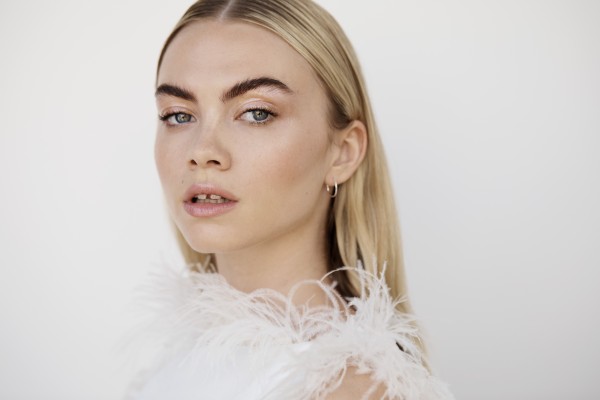 Credit: Bec Parsons for Mecca
Bases with benefits
Gone are the days of coverage to conceal, now it's all about hybrid formulas with skin-boosting properties. Unsurprisingly, sales of lightweight bases – like CC creams and tinted moisturisers – are booming. Expect to see increasingly more options brimming with skin-loving ingredients, particularly hyaluronic acid and vitamin E, to deliver that 'your-skin-but-better' finish.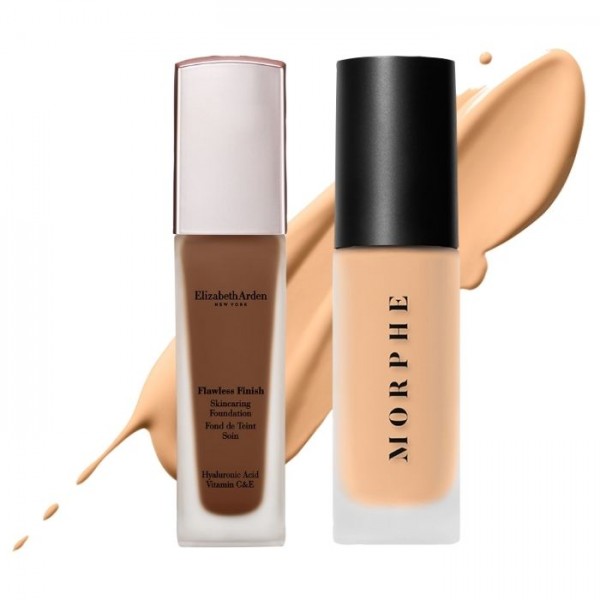 Try: Elizabeth Arden Flawless Finish Skincaring Foundation; Morphe Filter Effect-Soft-Focus Foundation
The makeup revolution
After ample time at home, we're more than ready to welcome a splash of colour back into our lives. Prepare for a resurgence in colour, bringing a long-awaited, familiar comfort. However, with face masks bound to be a normal part of life for some time, we need products that won't budge. From super long-wearing lip stains to innovative setting sprays, there is an army of makeup must-haves promising to withstand the friction of a face mask.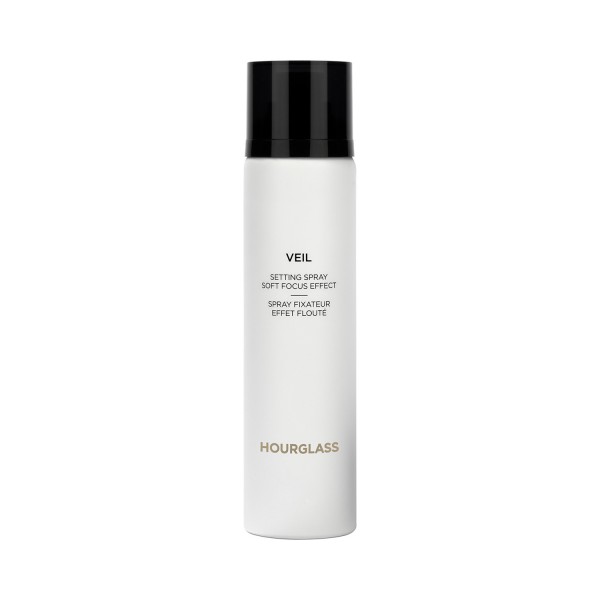 Try: Hourglass Veil Soft Focus Setting Spray
The eyes have it
Albeit precarious, in a crisis, the 'lipstick effect' is often used as a barometer of consumer confidence. We sacrifice other luxuries in order to afford lipstick, or so the theory goes. Well, 2020 turned that idea on its head. With half our face covered, the old faithful lipstick felt redundant – but, we still craved the routine of makeup. As a result, the eyes took centre stage and continue to be the overarching cosmetic trend for 2021.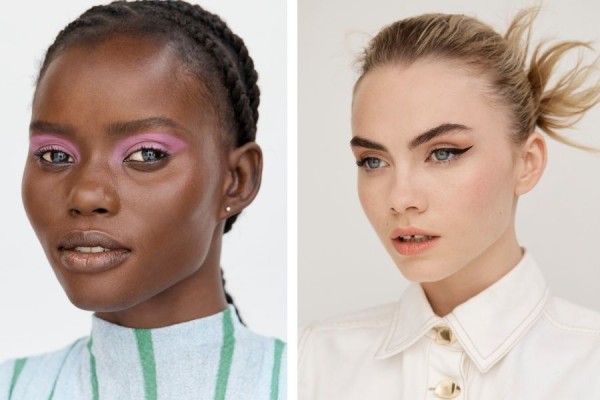 Credit: Bec Parsons for MECCA
Maskne
'Maskne' refers to acne around the mouth and chin caused by the build-up of humidity and bacteria inside a mask. According to Google, there's been a 5,000 per cent surge in searches for 'maskne treatment' this year - not to mention ongoing stress-induced breakouts. To meet the new demand, a host of blemish-banishing products have launched targeted towards irritated and vulnerable skin.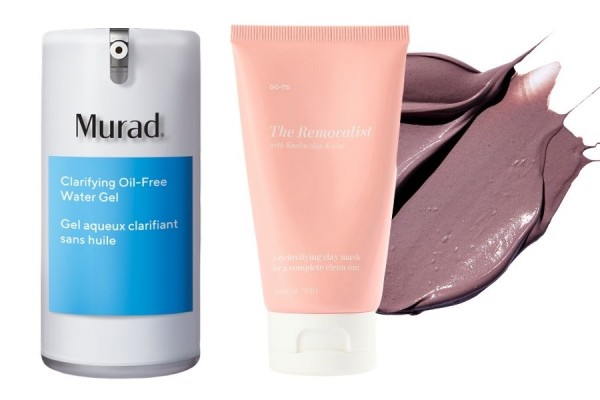 Try: Murad Clarifying Oil Free Water Gel; Go-To The Removalist
The lunchtime tweakment
Interest in non-invasive aesthetic treatments is at an all-time high. Gone are the days of ice-rink frozen foreheads, the one-dimensional treatments of yesteryear have given way to innovative techniques, which reverse the signs of ageing at a cellular level. Injectable formulas are now far gentler and precise. The result: quick, effective, often painless treatments, offering an immediate payoff beyond the reach of skincare. Experts predict to see more treatments like Profhilo - a bio-remodelling treatment that stimulates collagen and elastin in the skin - which significantly improves the appearance of fine lines and wrinkles. "We anticipate that this will become as popular as Botulinum toxin (Botox) treatments," says Dr Lynn Theron, a top cosmetic medicine doctor at Clinic 42 - a Finalist for Best Beauty Destination in the Lifestyle Awards. The treatment involves the highest concentrations of hyaluronic acid being injected into five safe zones of the face (or neck, décolletage and hands).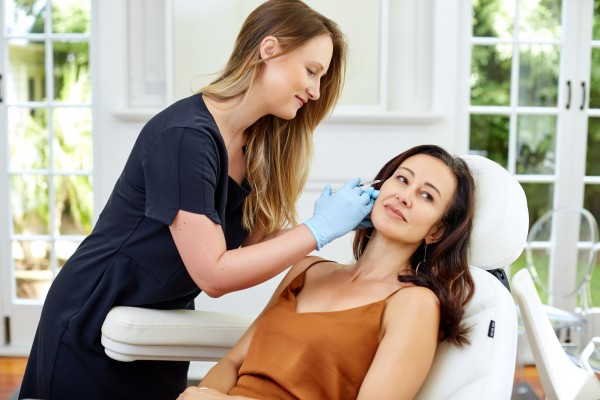 The (self)love generation
There's nothing like a crisis to bring out both the best and worst in us. Arguably, one of the best trends to come out of 2020 was selfcare. We mastered the cathartic power of loving ourselves – not in a narcissistic way, but quite the opposite. The fundamental principle is, to be kind to ourselves, so we can be the best version of ourselves for others. From indulgent rituals like face yoga to a wave of products leveraging the therapeutic prowess of botanicals, beauty is one of the many ways we can practice the act of selfcare.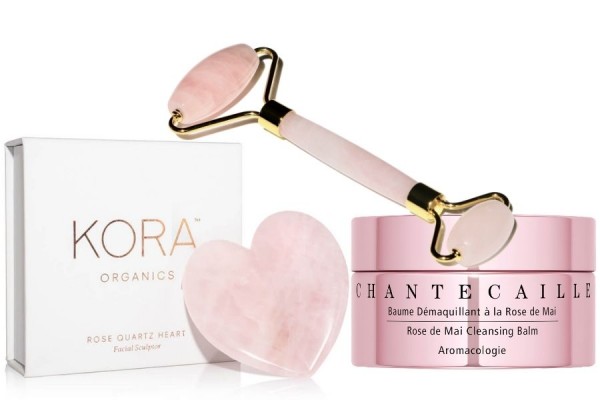 Try: Loveskin Rose Quartz Roller; Kora Organics Rose Quartz Facial Sculptor; Chantecaille Rose de Mai Cleansing Balm