In conversation with Harper Finn on escapisim, summer and his latest single
The music scene in New Zealand is set to take over our summer this year. With international travel restrictions in place, music festivals and events we all love and adore are going to be spotlighting some of our own best artists in the country. Filled with excitement, anxiety but hopefulness of the near future…
In light of the warmer months to come, we talked to Kiwi star Harper Finn on how he escapes the current normality, his summer plans and his exciting new single Dance Away These Days!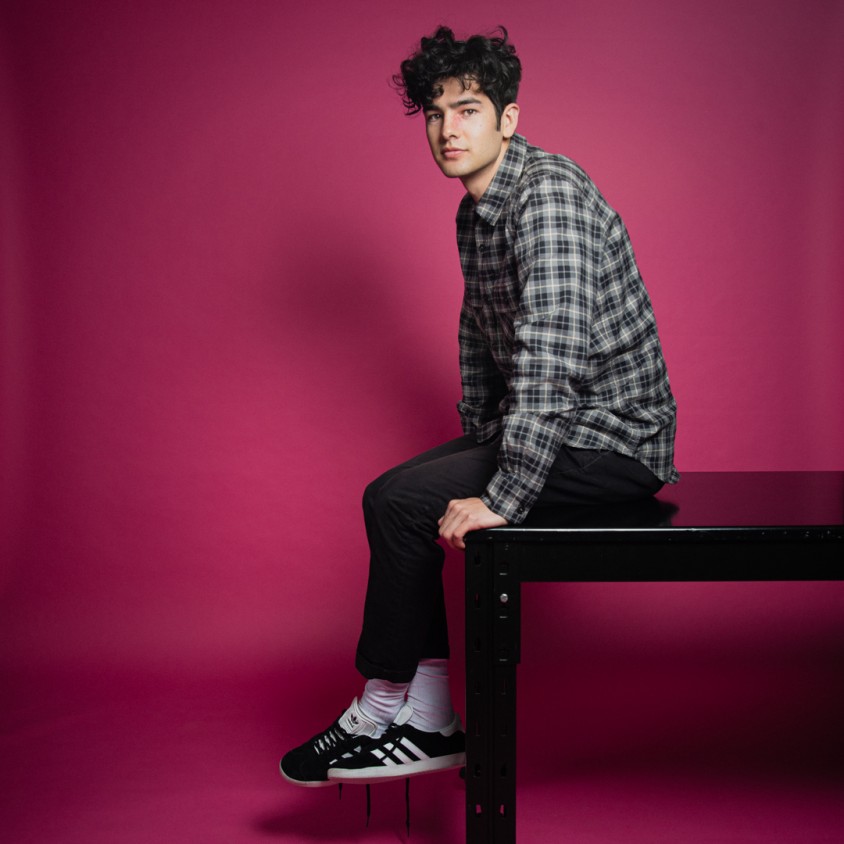 As a creator, I understand that you need experience and content in order to gain inspiration for your next projects. How has the lockdown impacted your creative processes?
Initially, it was very hard to keep writing about the same things as you normally would have. It kind of stagnated a lot of ideas that were floating around before lockdown. I tried to carry on thoughts and ideas that I had before lockdown and they just felt irrelevant or they felt really old or they felt disconnected from this kind of world. So, it was an adjustment kind of period where you're going, "what am I going to write about?", "What's going to feel relevant to me now." Everything I'm writing about now is so different from what it would have been 12 months ago. I'm really interested to hear what other musicians and artists are going to write about as well. I feel like, everything will have a bit of a lockdown-isolated kind of feel to it.
The lockdown seemed to have had a lot of impact on a lot of works of different artists for sure. What would you say you did differently with your music in terms of the influence for the pandemic?
Music became more of an escape. I'm writing or I'm listening to music. It was more there to be an element of escapism, almost like a fantasy. There's a lot more focus on dreams and what you are dreaming about. There's a lot more focus on things that don't exist because I guess, when you're stuck in one house for a long time, the walls become very similar, and you start to get that cabin fever. So I think for me, I wanted the music to become more of an escape. I wanted it to be kind of like a fantasy. That area helped me pretend that this didn't happen or take me away from this reality for a few minutes.
You must get this often, but, your dad, Tim Finn, is a Kiwi legend in the music industry. What was it like being brought up in a music power household? I can imagine it would be a constant flow of inspiration.
I think so. I guess it became very normal to have music in the house. I got dad playing the piano when I was a boy - that was the normal thing, him sitting and writing. For me, it felt like this was just something I'd always seen, always been around and then to do it, became second nature to me, but I don't think I was aware of the history of my dad for a while, because my parents are quite good at making sure that my dad was my dad first and he just happened to play the piano and just happened to write songs. My mum was really important as well because she can't play an instrument, she can't sing, but she is a huge fan of music and her musical knowledge is second to none. I was able to have two very intense relationships with music because the two of them were constant. It never felt like one was overlapping the other.
So your latest single "Dance Away These Days", co-produced by five Grammy winner Cole MGM and Tobias Kuhn, what was it like working with some of the greatest international names?
It was an amazing and incredible experience. Such a privilege to be able to work with people who have those kinds of names on their resume. But, I wrote the song with Tobias at the start of the year in Germany. Flying all the way from New Zealand to Germany to write with him, I was really in his space. We put down a rough demo of the song and I came back to New Zealand and that's when I got in touch with Cole, emailing back and forth. We've become a lot more connected in a way using the zoom, messaging, emailing way more than we are used to. I think that experience of working with Cole was very much a modern way of working in general, we've been emailing back and forth. I'd send him a version of a song and he'd send me back a version of the song and we would just be passing notes on. It was a really interesting way to work, but Cole is such a talented and tasteful producer that, with a bit of guidance, just nailed it very quickly - which was incredible.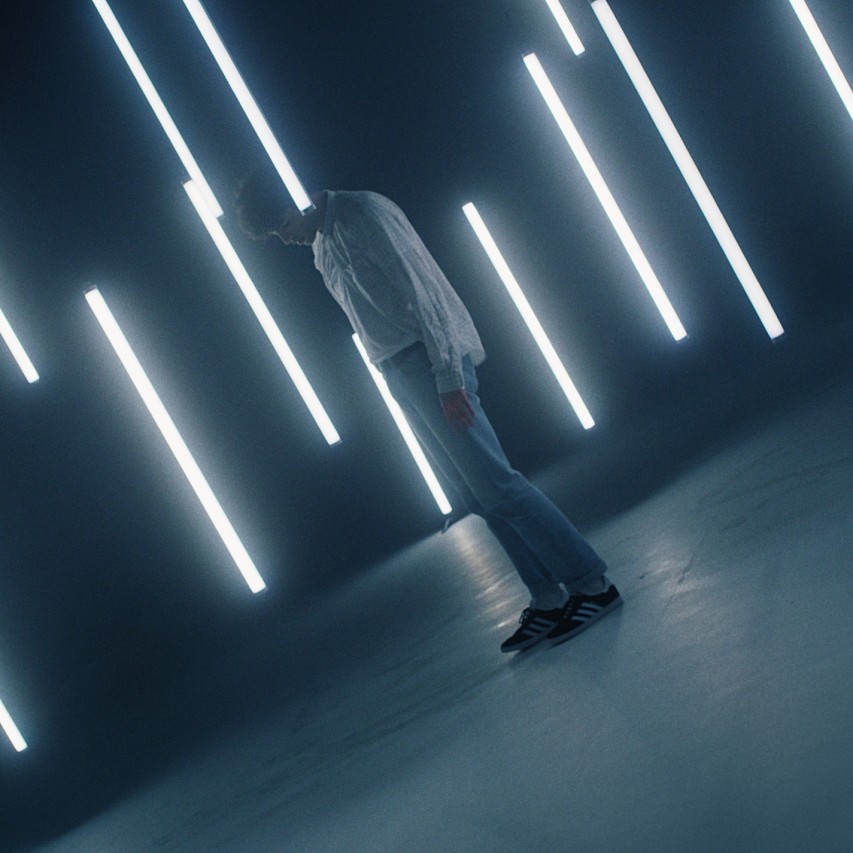 "Dance Away These Days" is such a powerful song, especially during this time, it's definitely important for people to stay positive and this is such a great outlet for us. What's the main sort of message you wanted to get across with the song?
The main message was, I think, to be in the moment. There are lines in the song that are basically telling you to detach from certain aspects of our reality. Whether it be the digital world or just things that are quite negative. And I'd say we do have the choice to disconnect from that for a few minutes and be in the moment, be present, look someone in the eye and dance and sings with them. We've spent so much time alone or so much time on our screens this year, trying to keep ourselves entertained or trying to pass the time. The song to me is very much about stopping that for a few minutes and just, and listening to some music and saying, "Hey, we can still be in a room listening to music, being in the moment, feeling uninhibited to dance and sing the way we want to". It's that kind of feeling.
Definitely! It's such a fun song. So, how would you describe the New Zealand music scene and what do you think about it compared to the international?
I think the first thing is everyone sort of knows each other. As I've progressed and put more music out, I've gotten to know more people and you realize that the New Zealand music community is very supportive. The community just feels very close and very diverse. For such a small country we have such a great spread of music. I think the fact that we're a small country, the music kind of reflects that type of diversity. Our geography allows us to be close to each other. Especially now because of the pandemic, so many people have flown back to New Zealand, it definitely feels like everyone's here for the first time in a while. There's more opportunity for people to collaborate! I'm playing at R&V and the whole lineup is just New Zealand. It's going to be a bit of a Renaissance for Kiwi music. People are going to start to look around and go, "wow, we really got everything here".
Kiwi's rocking it! Your music video was shot by James Lowe, another talented, Kiwi creative. What was it like working with him?
It was amazing. He was a very cool, calm and steady presence throughout the whole process of getting the video done. It was also co-directed by his girlfriend Nicole and it was really great to have that kind of guidance. I had quite a strong vision for the video and I was able to bring that to them and they were able to lightly push it into a space that would be achievable. I mean, James and Nicole really knew how they wanted it to look and I was able to give them the foundation for it, but then they were able to just to make that work and it was very smooth. It was a great combination of ideas and execution. Such an honour to work with them
The song channels the sense of loneliness and hopefulness about the current world. Is dancing, the way you escape from stress and negativity?
Yes, definitely. I'm just someone who naturally wants to move to the music. So I think it just goes hand in hand with music. So I think dancing is a form of expression. As a musician or a songwriter, you're kind of constantly wanting to be able to express yourself and sort of getting negativity out. If you're feeling terrible, express that negativity and you can express it in a way that is beautiful. You can channel that negative into something positive. So I think moving to music is definitely something that just goes hand in hand with my creativity.
Summer is coming soon! I think your latest single is going to be such banger to get pumped for the warmer seasons. What are your plans for the holidays?
R&V for sure is what I'm looking forward to. And I think more shows! I think now that we will be allowed to play-playing another show in Auckland and doing R&V and perhaps releasing my music. It feels like we're coming around the bend a little bit with COVID in this country. I mean, fingers crossed we don't have another relapse, but there is sort of that feeling of, have we made it around the toughest bit and will we have a normal summer? But, hopefully, more shows, music and just trying to get back to what we were doing before.
Lastly, what would your advice be for new and upcoming artists in New Zealand?
I'd say for people to play. Play live, figure out how things work, how your music is going to work. Even if it's not performing live, it's just maybe getting an instrument, getting some friends together and play those songs in a room together. I've started to try and play my songs live in a room with other musicians because then the song takes on a whole new life and you figure out a lot more about it quite quickly. If you're getting a drummer to play the drums and a bass player, keyboard player and you're singing it out loud - that kind of energy and the life of the song is just amplified. It's a really good way to sort of figure out your sound and really help you hone in on what you want to say or what you want to be as a performer. Because performing is a pinnacle of making music. You spend time in the studio, writing, producing, all leading up to the moment that you perform on stage. The earlier you can bring in that live experience into the songwriting, into the rehearsals, the better the song will be.
Listen to Harper Finn's latest single Dance Away These Days out now!