Dolce & Gabbana's British love affair continues
Dolce & Gabbana have been busy decorating London with their Italian touch. The run up to the festive period has sent Domenico Dolce and Stefano Gabbana into creative overdrive.
The past week has witnessed Dolce & Gabbana completely take over the Harrods' windows with their designs, and (despite still being in November) the fashion house have decorated the famous Harrods Christmas Tree. The duo have also displayed their new season Dolce & Gabbana Alta Moda show.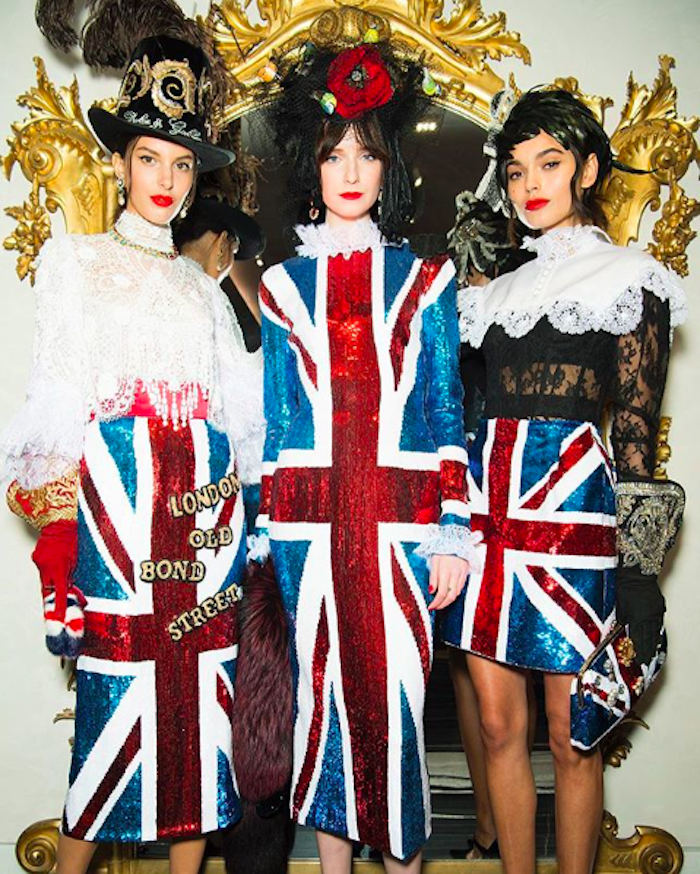 Taking place in their newly refurbished Old Bond Street, six-floor store, the viewing wowed those in attendance. The collection was a Brit inspired explosion of nationalism and couture. Combining the best of traditional British fashion with current winter styles, the show was an unrivaled mix of Sicilian couture and British comfort. Dolce & Gabbana were inspired by the capital, saying that the collection was their love letter to London, and the fashion taste of the British people.
The Dolce & Gabbana Old Bond Street store has recently seen a complete redecoration. The store was created in the imagination of interior architect, Gwenael Nicolas, who has worked with Dolce & Gabbana in a number of their spaces. Newly fitted with baroque chairs, gold-veined marble interiors, metallic walls, and new spaces for bespoke fittings, the show was set to be a classy affair. The collection was shown to a select group of 250 clients, each eager to get a glimpse of the 90 looks. The invite-only event was a chance for the fashion house's most distinguished and loyal patrons to get a first look at their potential future purchases.
https://www.instagram.com/p/BbXRsMTHDle/?hl=en&taken-by=dolcegabbana
Tweed, velvet and sparkly Union Jacks were the fabrics of the day. Coats and capes filled the show, with the intricate head pieces that have become synonymous with Dolce & Gabbana. Embroidery and military style jackets took centre stage in the Alta Sartoria (for men) portion. The styles never strayed from the central ethos of quintessential Britishness, with an injection of Sicilian flare.
Take a look at a few of our favourite looks from the collection:
[rev_slider alias="DGaltamoda"]
(Imagery by Dolce & Gabbana, GQ and Vogue)