Runway Reinterpreted: M.A.C & the best beauty bits from the Stolen Girlfriend's Club catwalk
In our latest issue,
Remix
celebrates 10 years of Stolen Girlfriends Club with a special editorial, in which M.A.C Cosmetics Senior Artist Kiekie Stanners reinterprets three of the best beauty looks from the Stolen Girlfriends catwalk. Here's the results and our chats with Stolen's Creative Director Marc Moore and Kiekie... [gallery link="file" ids="7275,7276,7277"]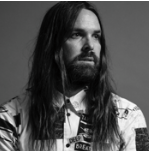 MARC MOORE // CREATIVE DIRECTOR FOR STOLEN GIRLFRIENDS CLUB
Can you believe Stolen Girlfriends Club turns 10 this year? In 10 years you've done 10 fashion week shows. Does it seem like yesterday you did your first?
Time flies when you're having fun. We'll never forget our first runway show in 2007. The atmosphere was electric, all our friends and family were in the audience and they were hooting for each and every outfit as loud as they could. We were super green and probably feeling a little unworthy of showing at New Zealand Fashion Week, but all of the support we received gave us a lot of confidence that we needed.
You guys have always had super innovative shows. Why is it important to do something different and how do you come up with the ideas?
We have always liked to do things differently, it keeps things entertaining, inspiring and engaging. Not only for us but for our audience too, it's why they buy into our brand over others. You can never rest on your laurels or take your foot off the gas. You're always trying to improve on what you last did and that challenge really does help you grow and hone your craft. The ideas we come up with are always so different each year. It all depends on what music I'm listening to, or what films I've seen or what parties I've been to, or where I've travelled. There really is inspiration in everything if you open your eyes.
How has it been working with MAC for ten years? Why are you guys the perfect partnership?
MAC was one of our first ever brand partners. They believed in us before anyone else. We're so lucky to have worked with them for so long. We have done so many cool projects together.
How did you choose the three looks to reinterpret for us? Are these your favourite three?
It was hard to choose. I had to let MAC lead the way on this one, as it is more about the makeup looks and less about the actual collection/ clothes. I have too many favourite shows to choose just three!
What are your favourite shows looking back and why?
I reckon I have six favourites when I think back. Our first show The End Has No End will always be a favourite, Pretty Vacant in 2008 was amazing and pretty unbridled, Welcome to Noweherein 2009, Last Night's Party in 2010, The Big Comedown in Sydney in 2011, and also The Guilty Ones last year was great and a return to the brand's roots.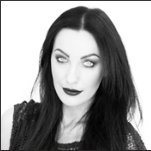 KIEKIE STANNERS // NEW ZEALAND SENIOR ARTIST FOR M.A.C. COSMETICS
Can you believe M.A.C. has worked with Stolen Girlfriends Club on 10 fashion shows? How many have you worked on as the leading artist?
It's amazing to think MAC has worked with Stolen Girlfriends Club for 10 fashion weeks and I can remember all of them! I have been lucky enough to work on all of the Stolen Girlfriends Club New Zealand Fashion Week shows and directed makeup for two of them. I'm directing the makeup for their show at New Zealand Fashion Week this year.
How did you select the three looks you've reinterpreted here? What made these iconic / stand out from the others?
We've chosen three iconic shows from the Stolen Girlfriends Club timeline. It's hard not to go past their first ever show at New Zealand Fashion Week in 2007, The End Has No End. This was MAC's first outing with Stolen Girlfriends Club and highly memorable for its injection of attitude and energy. The second look is from the boys' show at the 2011 Rosemount Australian Fashion Week in Sydney. The makeup was directed by MAC Director of Makeup Artistry Terry Barber. Titled The Big Comedown, Terry created two stand out makeups for the show - a loved-up fuchsia lip and a punk-rock glitter lip. The last look is 2014's New Zealand Fashion Week show The Guilty Ones, on which I directed the makeup.
How do you come up with the makeup ideas and looks? Do you work closely with Marc and the team on that?
We work together to put together a beauty look that will reference the story that Stolen Girlfriends Club are telling with their collection. I love the way that Marc and the team have such a strong vision and theme for the show that they are putting on - you are transformed into their world for those few minutes you're watching. When creating the makeup we discuss the mood and vibe of the show, the hair and styling, and look at makeup ideas they may have. However, the team trusts me to create something or develop on initial ideas myself.
Why has the partnership between MAC and Stolen Girlfriends Club been such a perfect fit? Why have you two brands made such a great team?
At heart, both MAC and Stolen Girlfriends Club have the same brand ethos, an irreverence that means we like to create something unique together. We both believe in the community we have surrounding the brands, the teams we work with and the relationships that we create. It's always a collaborative process when we work together, and perhaps a little bit rebellious, which suits us!
Photographer: OLIVIA HEMUS, Makeup: KIEKIE STANNERS @ MAC Cosmetics, Hair: ZOE CLARK

& KYLA ROSE

from Redken, Models:

AMY & SOPHIE

@ Red 11 Models, Make up assistant: JUMEE WARDLAW @ MAC Cosmetics