Where to Eat on Dominion Road; Best of the 'Burbs
"But Dominion Road isn't a suburb!"...put a pork and chive dumpling in it.
That might be factually correct, but despite this, Dominion Road is home to such a rich, culturally diverse and (with lack of a better word) lit food scene it may as well be. And in fact, this long as(s) street stretches through not one, but three suburbs, it's called best of the 'burbs not best of the 'burb sweetie.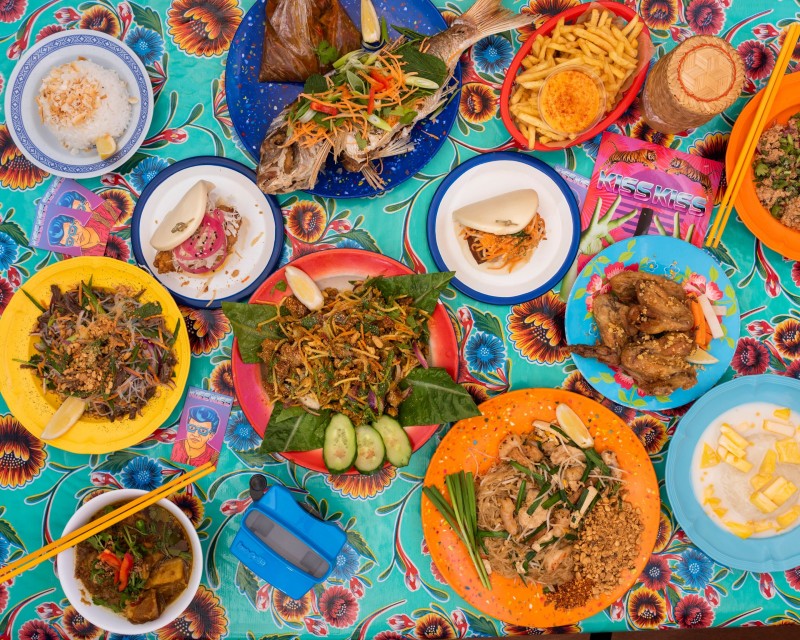 Which, while great and all, actually leaves us extremely spoiled for choice. So we're here to separate the men from the boys, here's who's going above and beyond on Dominion Road: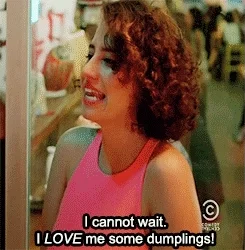 Jolin Shanghai
Look, I go here a lot, and Jolin Shanghai has more delicious Chinese dishes than you can point a chopstick at. Like dumplings, some pork joint dish which is always ordered by fellow companions (which they declare succulent and satisfying), and spicy prawns. But there is one dish on this menu that needn't be forgotten; the green beans. These green beans are an absolute game-changer, but sorry vegans, these beans have pork mince on them. The food is good, hearty, and traditional. Dietary requirements are possible, but not advised, although you could take your favourite celiac along and watch them attempt to navigate the menu.
248 Dominion Rd,
Mount Eden
Spicy House
Another Asian restaurant to add to your Dominion Road bucket list. If you're looking to impress a date on your off-the-wall food knowledge, take them to Spicy House. It's not one of the biggest names on the street, and it's a pretty simple box of a room to sit in. But don't let that put you off. The chive dumplings are a standout, and the remainder of the menu isn't far behind. Those wall signs advertising intestine dishes? Go on, be brave.
557 Dominion Road,
Balmoral
Kiss Kiss
This might be cheating because it's actually not on Dominion Road, but let's not get caught up on minor technicalities. Imaginative, a little bit grungy, and effortlessly cool, Kiss Kiss has been winning the hearts of the hungry since 2016. It's kind of like Auckland's taste of Melbourne, and it's a great place for a gram. But it's also a great place to eat (if you can get a table), don't miss the Thai style fried rice for a flavour sensation.
1 Rocklands Avenue
Mount Eden
Stumpy's Pizza
It's no secret that all the best flavours of Asia are represented on Dominion, what is lesser known is that it is also home to one of Auckland's hottest woodfired pizza joints. Stick to the classics (aka a marg) for a certified good time. There's no way you can recreate bad boys of this calibre at home. Want to know where the name comes from?
| | |
| --- | --- |
| You see, Stumpy had lost half his left arm chopping firewood for the succession of ovens he built and perfected. | |
In his quest for the perfect pizza, Stumpy promised himself that nothing would come between him and taste bud nirvana.

Having travelled the world and finding New Zealand, he decided to put down roots and opened Stumpy's Wood Fired Pizza on Dominion Road in Auckland.
702 Dominion Road
Mount Eden
Eden Noodles Cafe
Eden Noodle House has a long and lengthy menu ripe for the picking. Don't let the sound of slobbery chicken deter you (which for the adventurous, I have actually heard is decidedly delicious). The line will be out the door, through the gate, and down the road and with good reason. Eden Noodle House is a starving Dominion Road patrons dream. You can stuff your gut with a whole range of delicious dishes including dumplings, soup, stirfries, of course, noodles, and all the best flavours of China. The Sichuan style noodles with special sauce is a crowd favourite for a reason.
105 Dominion Road
Mount Eden
Tom Yum
In terms of Thai authenticity, it doesn't get much better than Tom Yum. Anyone who knows anything knows that Thai is best when shared. You can confidently opt for a mix of dishes at this locale, and they will all be good. Particular menu items to be sure to wrap your lips around are the Pad Med Ma Muang (commonly referred to as the 'chicken cashew nut'), and the Pla Tod, a whole snapper served with a spicy chilli sauce.
257 Dominion Road
Mount Eden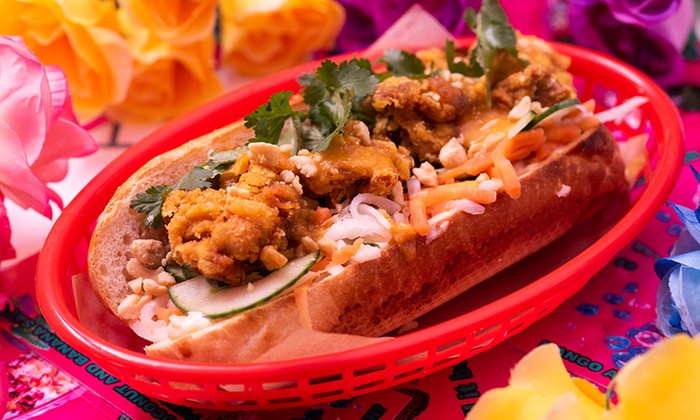 Love Exposure
This is a modern grazing spot you're probably familiar with. Sporting a modern Vietnamese street food inspired menu, although less traditional than other eateries on this list, no less delicious. If you find yourself at this hot corner spot, make sure you order the Thai style slow cooked pork ribs.
191 Dominion Road
Mount Eden