Where to Eat in Herne Bay; Best of the 'Burbs
Where to eat in Auckland's Herne Bay...
I need to begin with a disclaimer; I actually don't know where Herne Bay begins and ends, so please forgive any slight suburbial discrepancies. The good news is, majority of the (wider) suburbs culinary offerings reside on the Jervois Road strip, so I've played it relatively safe here. Jervois Road is an enigma to me, while Aucklander's flock from all ends of the earth to Ponsonby Road like magpies, this adjacent street is inarguably a much more locavore affair. The hospitality scene operates on the down-low, and most establishments chug along quietly during the day, many closed for lunch, and some swell to a busier hum in the evenings.
I've seen many (often very good) places open with minimal fanfare, only to close shortly after. But the beauty of this kind of echelon is only the very best survive. Located away from the city centre with only fine dining and quality food in mind, the possibility of surviving off passerbyers is advantageous at best and the ones that thrive are especially impressive. Here are a few of them…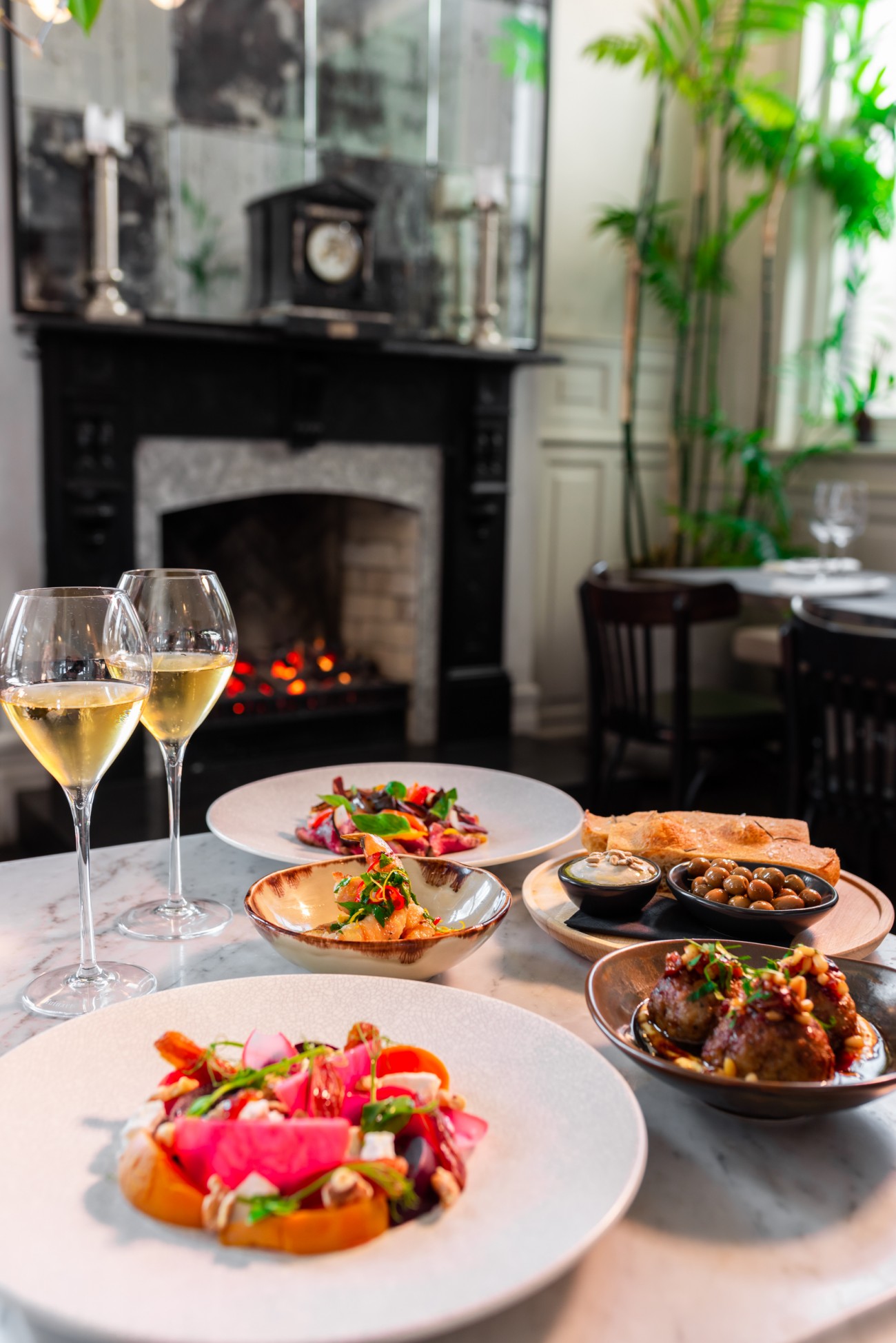 It's safe to say the Remix girls are addicted to cocktails in Augustus' courtyard on a Friday arvo. But the problem with Augustus is that even when it isn't sunny, the roaring open fireplace also lends itself perfectly to the occasion. Long story short; it's near impossible to keep us away, no matter the weather. The muscular one-page menu of European classics holds similar appeal, the gnocchi stands out and goes well with a selection from the impressive wine list.
Try this: House-smoked beetroot medley
1-2 St Marys Bay Road
Check out our full review on Augustus Bistro HERE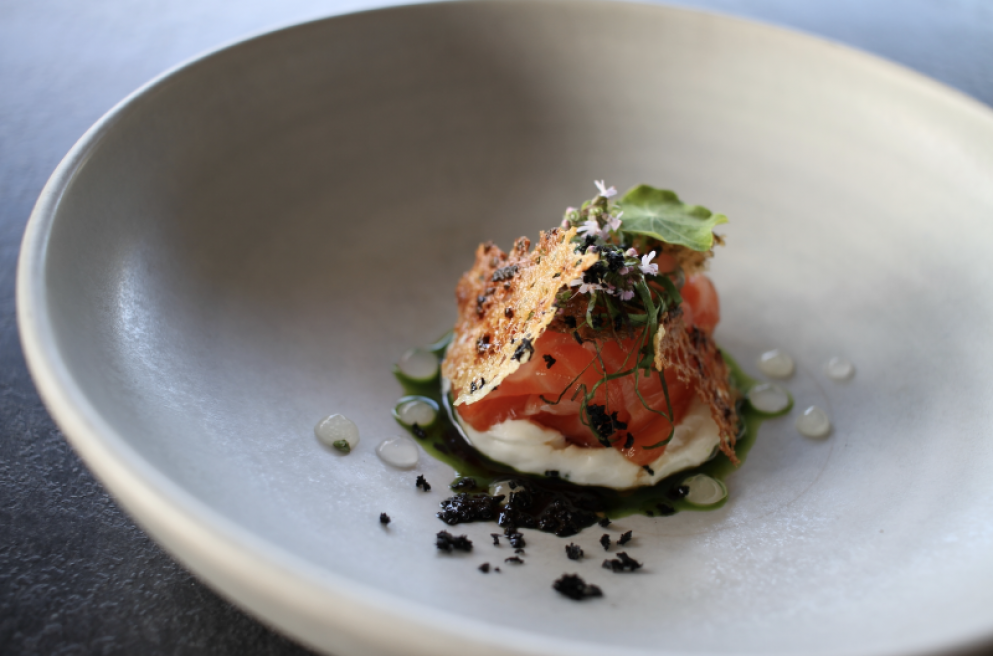 Nick Honeyman might just become the poster child for the next generation of fine dining. His latest venture, Paris Butter in Herne Bay, is a beautiful culmination of fancy food influenced by French technique and executed to perfection. Everything on the menu is designed to be a reflection of the dishes Honeyman likes to eat, with the ingredients he likes to cook with; "the food is a reflection of what we're loving right now", says Honeyman, "we are definitely more modern in terms of technique, but never stray far from the idea of just wanting to make delicious food." Paris Butter is an exemplary restaurant serving fine-dining-style dishes with a reinvigorated French influence. The thoughtful composition and immaculate presentation of this elevated menu is a testament to his passion and commitment to deliver fine French fare to Auckland City.
Try this: Trust the chef
166 Jervois Road
You can find our full review on Paris Butter HERE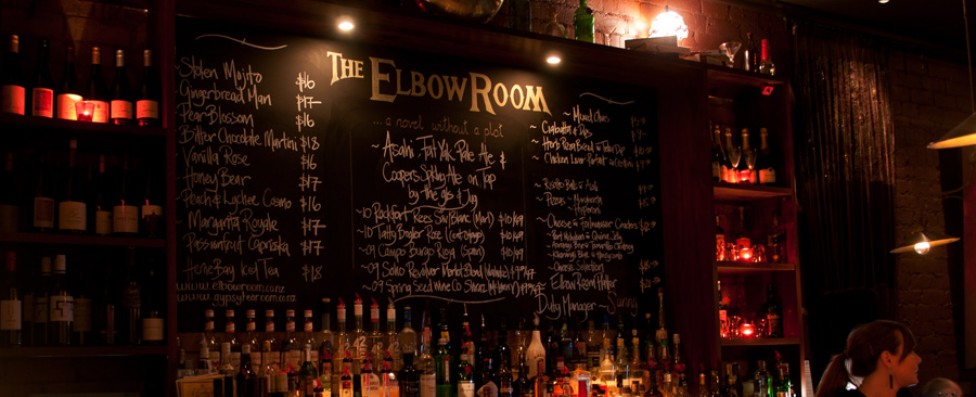 Situated close to some of the best restaurants in Auckland, this intimate space holds a modernized cocktail menu for those holding niche thirst. Pushing away the mainstream Ponsonby road bistros, you'll find yourself immersed in new found culture when you walk in the door. New Zealand lacks bars holding character and the Elbow Room won't dissapoint. An old-fashioned bar with new-fashioned food and drink, what more could you want?
Try this: Risotto Balls w/ Creamy Aioli
198 Jervois Road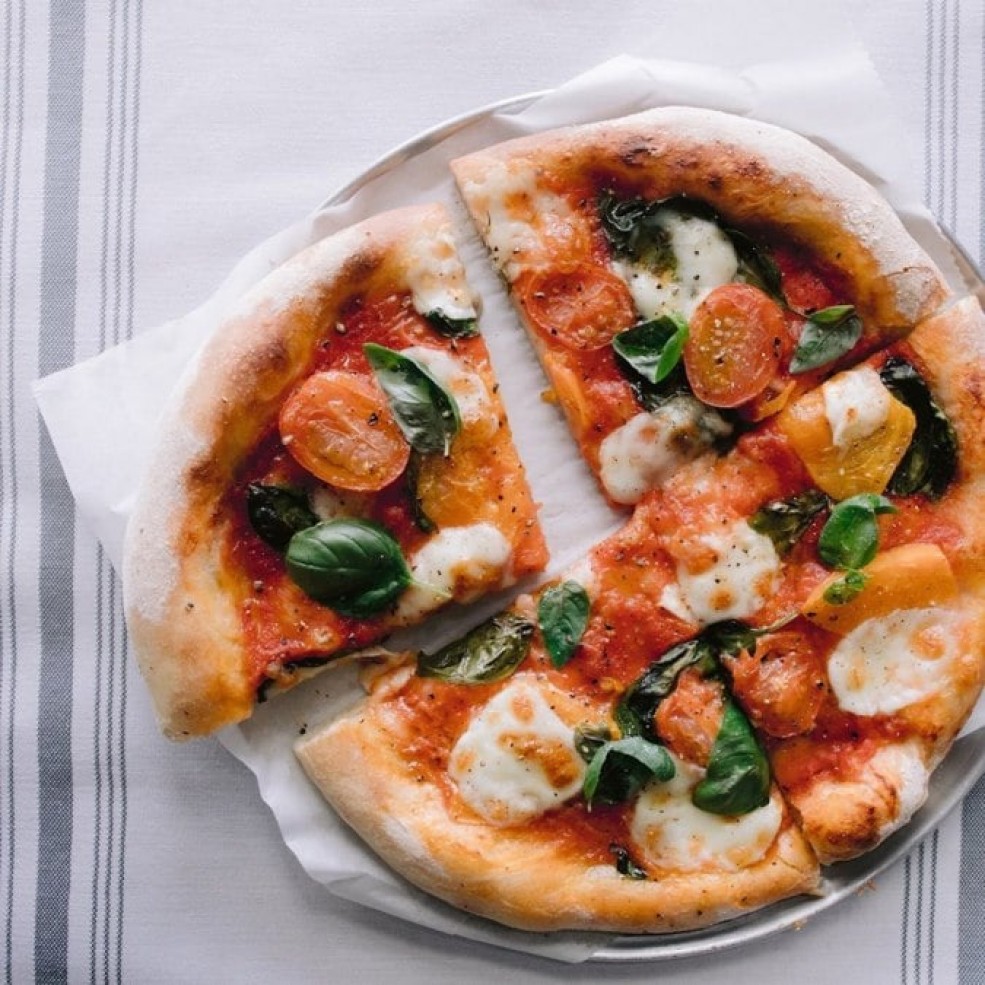 If you're familiar with the area, it's likely you've also familiar with Jervois Road stalwart, Andiamo. After a short closing, Andiamo has risen Phoenix-like from the ashes, still strong, and still reassuringly un-faddish. The new-era restaurant casts it's net wider, no longer positioning itself as just 'your local' with polish that would rival Aucklander's fanciest operators, while still maintaining its charm. They focus on the food, polished service, intelligent wine-list and don't get too caught up in the intricacies of the Auckland cbd restaurant scene. And it works for them, over 30 years later the fanbase shows little sign of slowing down, and it never fails to disappoint for tasty Italian fare delivered with a smile.
Try this: Potato Gnocchi 'cacio e pepe', pecorino, chicken gravy
194 Jervois Rd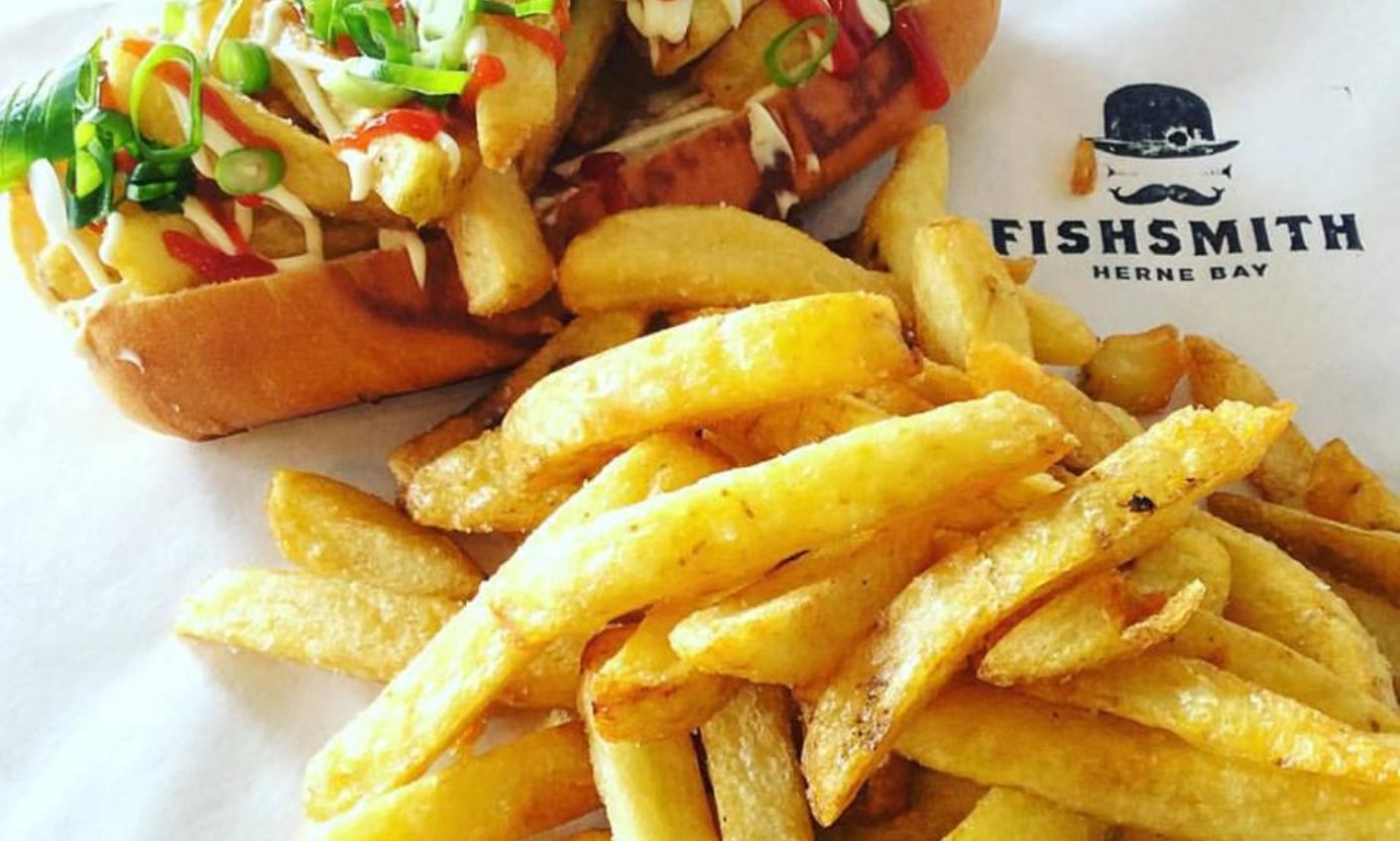 Fish Smith and ocean views is possibly one of Auckland's best date ideas. If you live in Auckland chances are you've already ticked this one off your dating bucket list. But if not, Herne Bay's Fish Smith has been quietly dishing up some of the best fresh fishies in the business for a while now. The spiced fish tacos are an Aucklanders rite of passage, and two of these little guys will only set you back $13, so with a $50 budget that's 7.69 (2dp) tacos! Pack up your 7.69 tacos and walk (or drive) a very short way to Sentinel Beach Reserve and admire the Harbour. I'd put it up there as one of the most refreshing restaurants in Auckland.
Try this: Spiced Fish Tacos
200 Jervois Road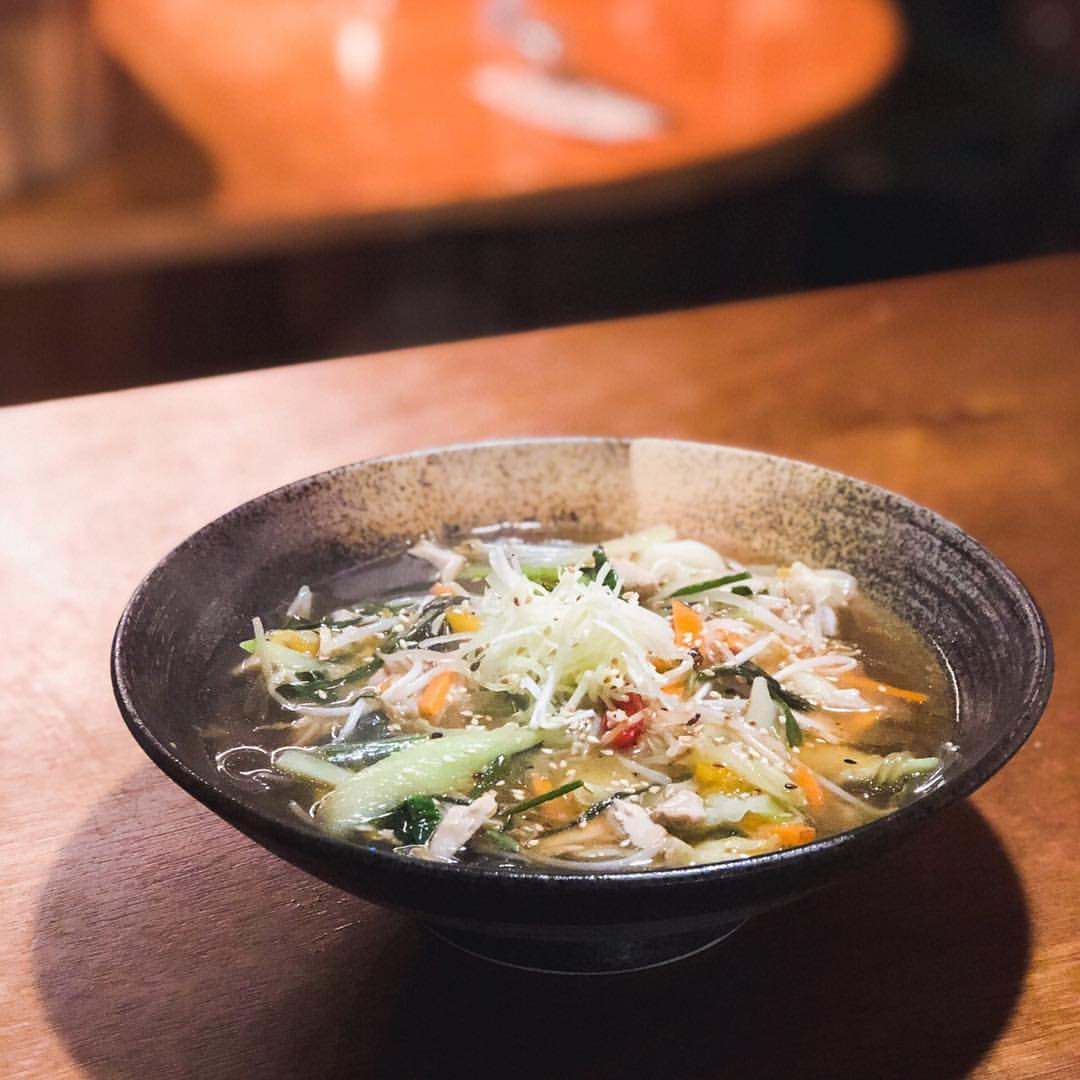 Eating at Janken is an elevated experience, and you leave feeling virtuous. The aesthetics and presentation of food is immaculate, dining room casual but cute, and food with simple form and clean flavours. The steamed buns will rival anywhere in Auckland, and you get welcome respite in the salad menu if you want to freshen things up.
Try this: Slow cooked beef curry
158 Jervois Road