Five stunning sustainable getaways for your next holiday
With border restrictions easing, Kiwis are keen to get back out into the world and, while travel is important, it can come at a cost to our planet and its people. Travel is currently top of mind to many Kiwi's who say sustainable travel is also important to them. Booking.com has collated thousands of sustainable property options, making it easier to stay at places looking out for the environment while travelling to the destinations of your dreams.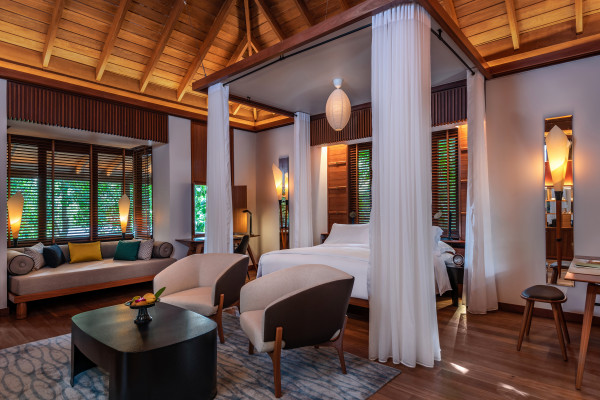 With over 110,00 properties that carry the Travel Sustainable Badge, it's never been easier to hunt down accommodation that not only suits your travel needs but is also environmentally conscious. This badge is given to properties that are actively working on reducing their carbon footprint. For those wondering if this means they will need to sacrifice a luxurious stay, worry not, as Booking.com has suggested five international properties that offer luxury and sustainability all in one!
So, pack your bags and head off on a stunning sustainable getaway with the assurance that you're staying at places doing their bit to protect our planet.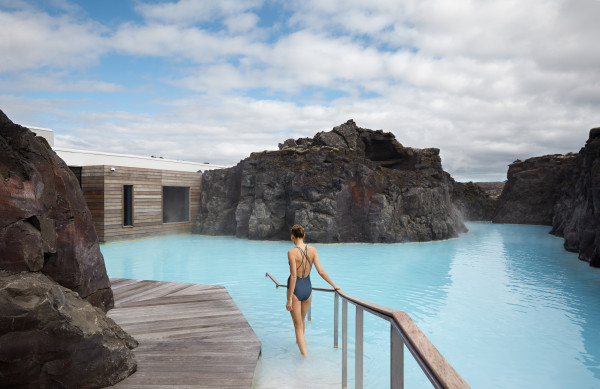 The Retreat at Blue Lagoon, Iceland
Located in the middle of the Illahraun lava field, a global geopark, The Retreat at Blue Lagoon in Iceland is a property that isn't just on the land, but is of the land. Sustainability is the heart and soul of the entire experience at Blue Lagoon. It is carved into an 800-year-old field and is powered by clean, geothermal energy. Their architecture is all about lava stone, glass, timber and Icelandic artwork, while health treatments tap into the unique properties of the water. Here travellers are given the celebrity treatment with world-class service through the subterranean spa, geothermal lagoons and traditional culinary experiences. This property is designed to blur the lines between luxury and wellbeing, a not to be missed one-of-a-kind experience.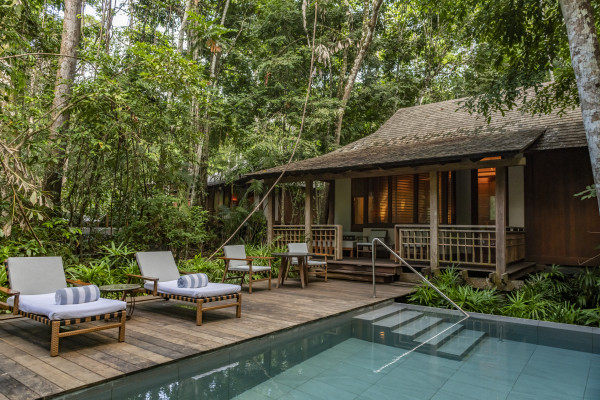 The Datai Langkawi, Malaysia
Cocooned in silence, set within the wilderness, the Datai Langkawi offers luxurious accommodation on the island of Langkawi off the coast of Malaysia. It allows travellers to reconnect with nature in a serene natural haven. This resort boasts a private pathway that leads down to an idyllic private white-sand beach, as well as a golf course and spa centre. The Datai Langkawi is located in a 10 million-year-old rainforest that is home to an extensive amount of flora and fauna. The natural environment is at the core of who they are. The resort focuses on preserving nature's beauty, which is done through the Datai Pledge - a programme of initiatives that aims to instigate sustainable change and regenerative travel. Datai Langkawi is also part of the Conscious Travel Foundation and it's clear how beautifully nature-focused this resort is.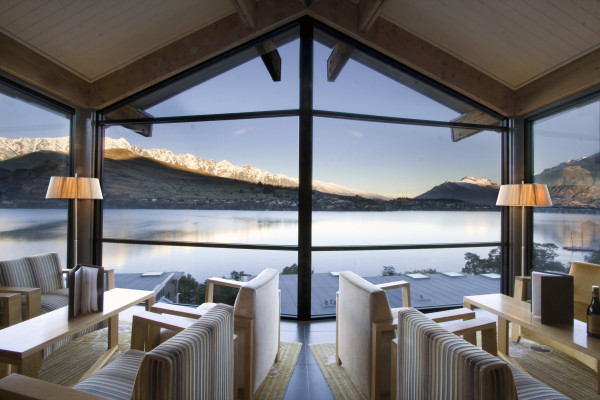 The Rees Hotel & Luxury Apartments, Queenstown, New Zealand
Don't miss out on the full luxury experience in our own backyard at The Rees in Queenstown. This accommodation boasts stylish rooms with private balconies and spectacular views of Lake Wakatipu and the Remarkable Mountain range, not to mention the hotel's private beach. A luxurious and restful stay in the peaceful and sophisticated atmosphere of The Rees is sure to soothe the soul and leave you rejuvenated. To top off this divine experience, The Rees Hotel is also committed to environmental protection and sustainability. They have a company-wide stewardship programme that minimises waste and promotes positive interaction between the company and the community they live in. This involves the hotel being carbon neutral, as well as prioritising energy, water, and nature conservation.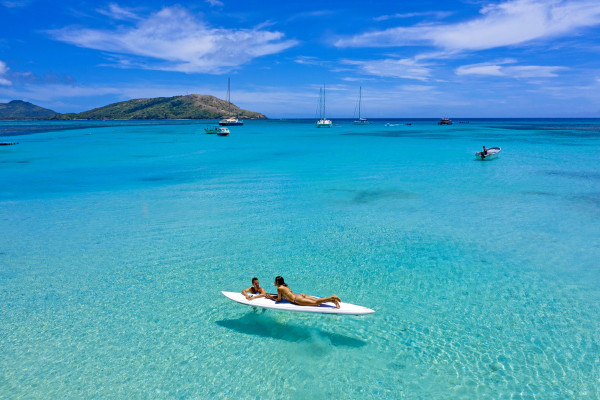 Oarsman's Bay Lodge, Fiji
Cruise over to Nacula Island, the jewel of the Yasawa Islands in Fiji, and experience the glorious Oarsman's Bay Lodge. With crystal clear waters and sandy white beaches surrounded by lush volcanic peaks, this resort is the ultimate tropical holiday. Travellers can enjoy snorkelling, diving and fishing trips during the day, and then evening entertainment every night with dinner. The Lodge also boasts its own island, called Yaromo Island, which is a 10-minute boat ride from this luxury spot. Oarsmans Bay Lodge has a sustainable and self-efficient approach. Environment preservation is important to them and is displayed through their Marine Preservation Area, utilisation of a local bore-hole, buying local fresh fish daily, and working towards a self-efficient supply chain of local food.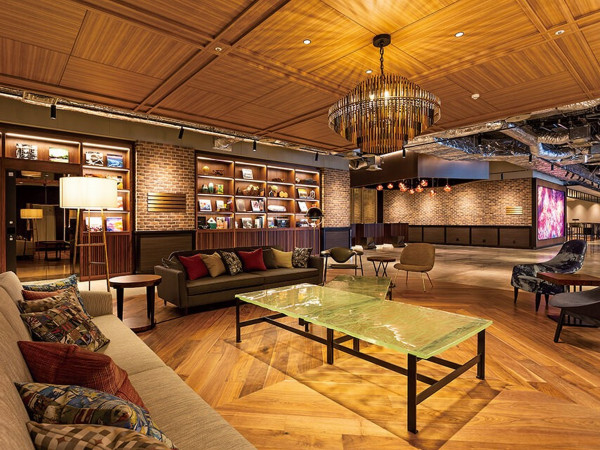 Shibuya Stream Excel Hotel Tokyu, Tokyo, Japan
Embrace the bustling heart of Tokyo by staying at the Shibuya Stream. A modern hotel with a vintage twist, that gives guests stunning city views, it provides easy access to countless tourist spots within the city and gives travellers the full Tokyo experience. Shibuya Stream is a technology-forward hotel, which you can experience through having your food and drinks delivered to you by robot. The Shibuya Stream Excel Hotel in Tokyo brings a different approach to sustainability through their Green Coin Programme. Green Coin aims to lower the damage to the global environment by decreasing the number of toothbrushes and razors used daily at the hotels. Guests are invited to participate by not using amenities and instead return a Green Coin for each amenity to the front desk. When guests participate in Green Coin, donations are raised for two local forestry initiatives.