Where to Eat in New Lynn; Best of the 'Burbs
RIP summer - it's been real. By now, most of us have begrudgingly affixed an electric blanket to our mattress in preparation for the merciless grip of
New Zealand
winter.
Going outside for anything except to purchase a Dyson Pure Hot+Cool purifying fan heater has similar appeal factor of slamming our heads repetitively in a car door. (Seriously if you haven't tried one of these badboiz do yourself a favour and get one immediately, it's your only chance of survival.)
But for all winters faults, let's give it credit where credit is due. And for the fortunate ones who don't spend their entire paycheque on KFC the minute it enters their account, you'll have a handful of dollar's to spend on some seriously delicious nights in. Nothing says night-in like pizza, and New Lynn is home to Auckland's best, as well as a seriously lit takeaway scene.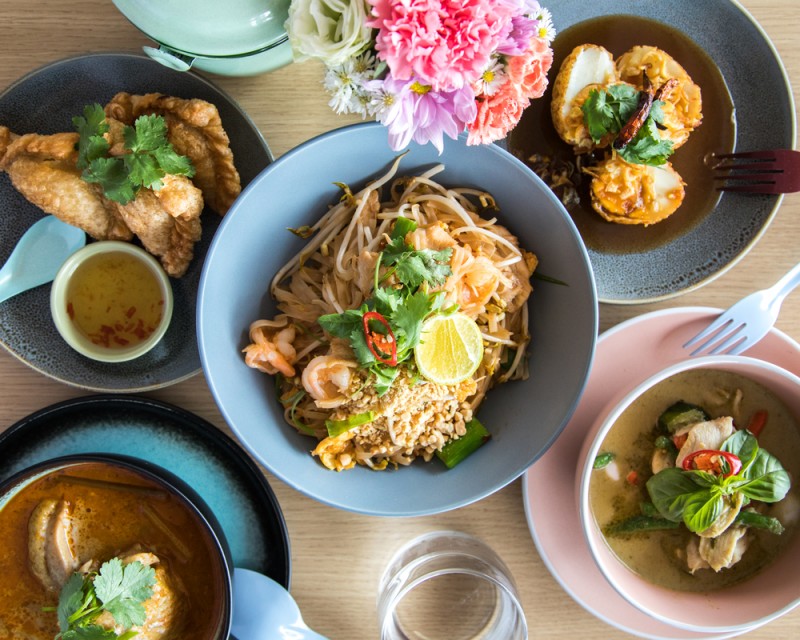 Here's where you'll find New Lynn's most epic takeaways:
Looking to mix it up from your standard deep dish? Dine in, takeaway, it really doesn't matter, Settebello stacking up to be one of the best pizzerias of the age. It's a casual restaurant, with a killer atmosphere, and did we mention incredible wood-fired pizza's? There are other things on the menu too for the pizza-averse (is there such a thing) and an extensive drinks list, so you can enjoy a slice (or ten) with a glass of vino. Plus eating here is supporting local business - well that's what you'll tell yourself when you're eating here for your eleventh night in a row.
3/1 Rata St,
New Lynn
Head out west next time you have a hankering for authentic South Indian cuisine. Because it is here that you will find rich lentil dhal, samosas, dahi puri and a whole lot more delicious Indian delicacies all at a price of under $10.
39 Boundary Road,
Blockhouse Bay
I've been on a silent quest to find Auckland's best Pad Thai for a while now, and although it's cost me my BMI, I've found something special in Thai Kai. Wok-fired, topped with crushed peanuts, and served with a smile, you'll never regret making a trip here. The rest of the menu shouldn't be ignored either, all showcasing bold and inventive flavours from all over Thailand, as well as a bloody good
tom yum
.
124A White Swan Road,
New Lynn
This menu is a bit all over the place, but if you've got a craving for a doner kebab, you're in good hands on
Great North Road
. The staff are enthusiastic and friendly, and all the ingredients are fresh and prepared onsight.
3120 Great North Road,
New Lynn


This Vietnamese restaurant is definitley worth pulling up a pew at. Halong highlights
New Zealand
's love of South East Asian cuisine with some seirously delicious
vegetarian options
. The delicious
menu features
piping hot pho, rice paper rolls, and everyone's favourite; trotters with rice. The menu is authentic as they come with the drinks menu boasting fresh milk egg soda, for example.
26 Delta Ave,
New Lynn
There aren't many problems a big plate of juicy dumplings from Mr Zhou's can't fix. The pork and chive are a crowd favourite, but the
vegetarian options
are also packed with flavour. With its extensive
menu features
, perfect your ultimate combination of black vinegar, soy and chilli oil for dipping, and you're away.
3130 Great North Road,
New Lynn
Takeaways not your thing? Check out Brickworks, it's like New Lynn's Ponsonby Central. Located off the side of
New Zealand
's oldest mall, Lynnmall, the new dining lane features several upscale eateries and bars for you to peruse. Perfect for the indecisive patrons, and also conveniently located next to both a movie theatre and a mini-golf course. Which to me sounds like a bloody good date night.
3058 Great North Road,
New Lynn