The best Auckland eateries to cater your next outdoor picnic
Over the past week, Aucklanders have been beckoned out of their homes into the great outdoors, where their picnicking skills have been put to the ultimate test. The quest for the perfect picnic has never been greater. After all, it's the symbol of a long-awaited reunion.
To master that two metre spread, support local and source from Auckland's vast array of top cafes and restaurants open for takeaways. Ahead of this weekend, scout out a picnic spot, round-up the bubble, dust off the picnic rug and get picnicking!
Andiamo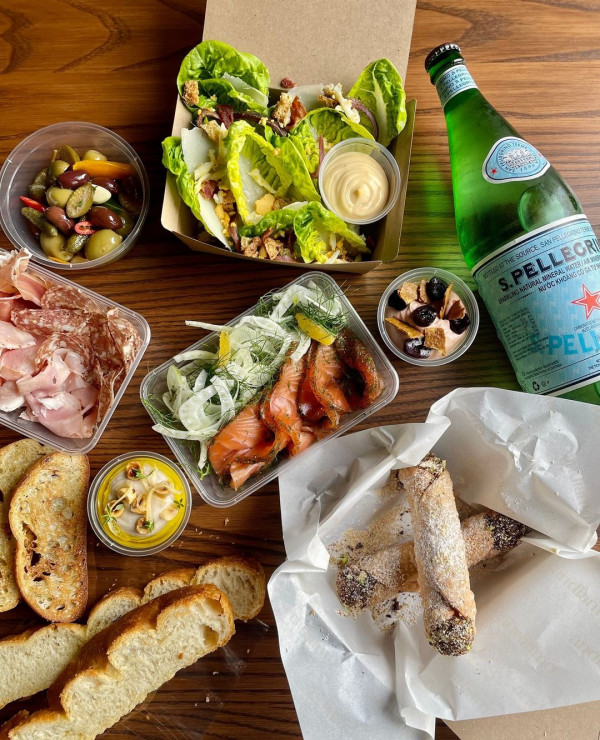 Beachside or backyard, Herne Bay's most charming bistro has just unveiled its Picnic To Go - and it's as reliably delicious as you'd expect from the iconic eatery. Graze on an antipasti selection of salami picante, prosciutto, truffle prosciutto cotto, atop of housemade focaccia. Alongside, you'll also find fresh crostini with whipped cannellini bean, preserved lemon and roasted garlic, chicken liver pâté, cured Mount Cook salmon and caesar salad, among other delights.
Orphan's Kitchen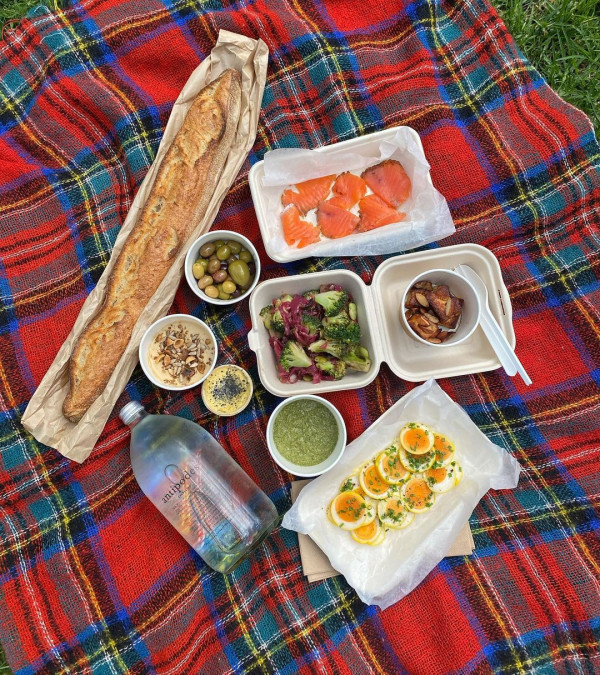 The iconic duo behind Orphan's Kitchen, Tom Hishon and Josh Helm, have answered our prayers once again by putting together a delectable picnic hamper, which encapsulates everything you'd want from a picnic, and more. Orphan's Picnic isn't your bog standard picnic basket, kitted out with everything you'd need for an Insta-worthy affair. Think marinated olives, Mt Cook salmon gravlax, artisan dips, halloumi, pickled egg, salad, Daily Bread baguette, Antipodes and more. Your taste buds are in for a real treat.
Hotel Ponsonby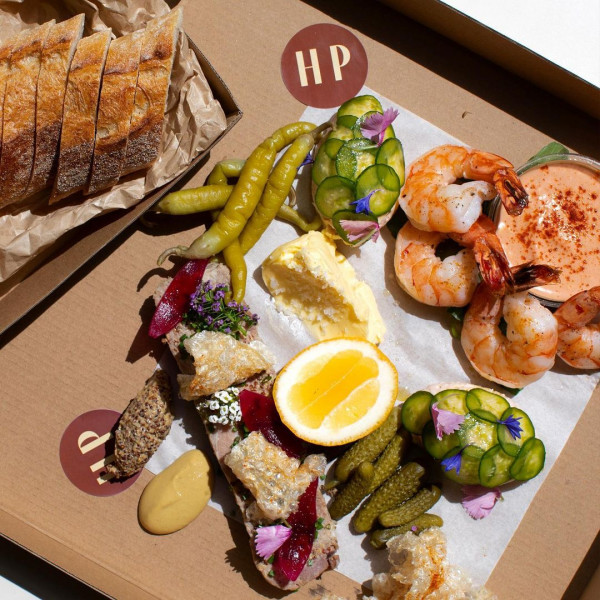 H.P fans rejoice! This is as close as it gets right now to transporting you and your bubble to Hotel Ponsonby's courtyard. Complete with pork and mustard terrine, smoked salmon mousse with dill cucumbers, a tiger prawn cocktail, pork scratchings, and a Daily Bread baguette, this picnic is bound to be a classy affair. Now, if only they'd do their coconut margs' to-go too...
Bird on A Wire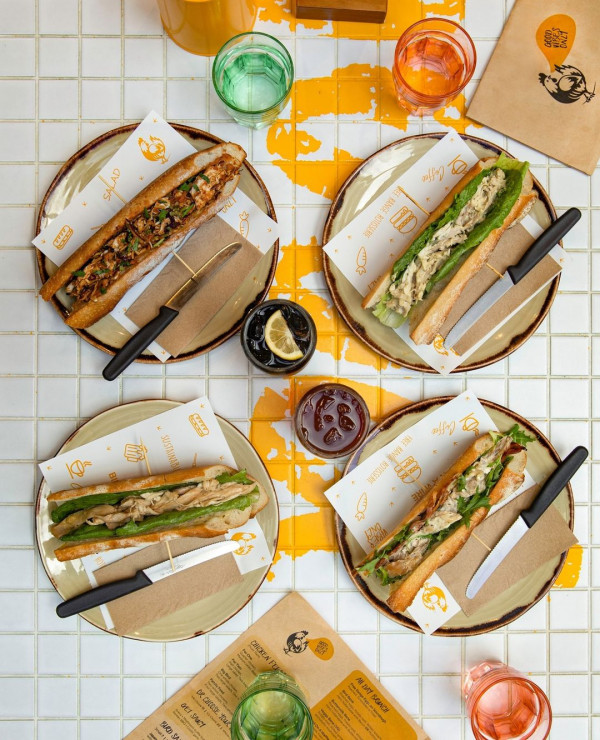 Bird picnics are officially on and we couldn't be more excited! Famous for their free-range chicken baguettes, Bird on a Wire's beer battered fries are arguably one of Auckland's best kept secrets. So, much to our delight, Bird on A Wire's dedicated picnic menu pairs both together for the ultimate day in the park duo.
Park Hyatt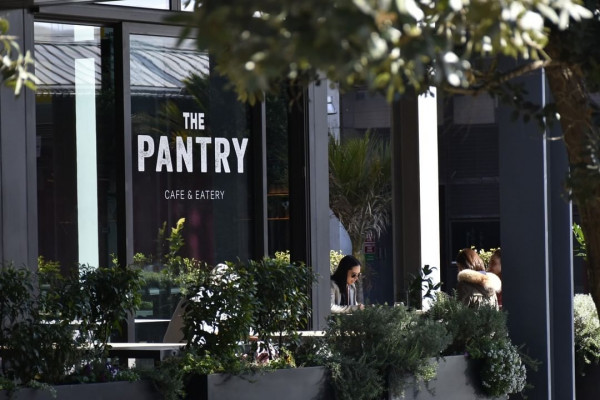 Prepare to drool. Elevate your picnic to a high tea experience with the Park Hyatt Auckland's indulgent picnic boxes. Parmesan eclairs, ham & brie rolls, salmon & dill sandwiches, strawberry shortcake, salted caramel chocolate tart...and more - The Pantry at Park Hyatt has thought of everything. Picnic like the Parisians and opt for their Luxe Picnic Afternoon Tea, which comes with a bottle of champagne. We'll toast to that.
Gochu
The ultimate beachside BBQ awaits. Pre-cook at home or wheel down your portable cooker, and recreate Gochu's modern Korean cuisine with a Kiwi picnic spin. Featuring Gochujang marinated chicken thigh, Galbi marinated beef scotch, Gochu salad, Kimchi, six slider buns, Ssam and rice, it's an epic, this flavoursome spread is sure to impress your bubble.
Takapuna Beach Cafe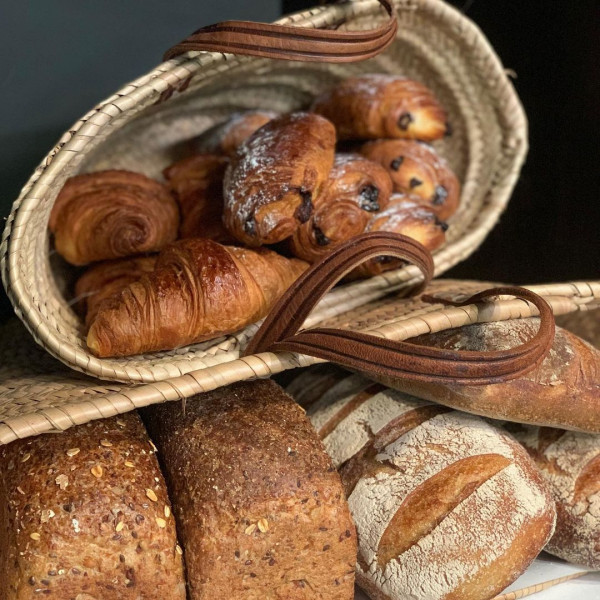 After a relaxing walk along the North Shore's beautiful Takapuna beach, peruse the iconic cafe's mouth-watering cabinet, then perch seaside for chats and the city's best dog watching view. Once you're done, pop back for some of their Auckland-famous gelato.
Cafe Hanoi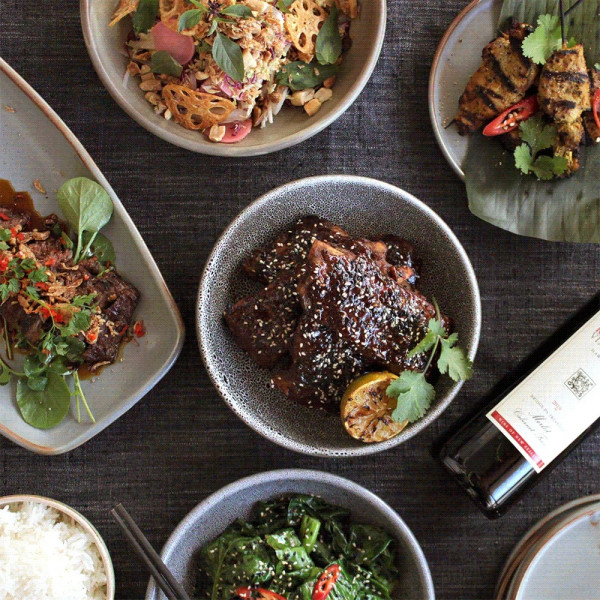 Treat yourself to a banquet of Vietnamese-inspired cuisine on your next picnic outing. Cafe Hanoi is serving up a ready-to-eat BBQ Picnic Set including everything from your favourite twice-cooked pork spare ribs to lemongrass & makrut lime chicken skewers, as well as house-made sweets to finish off. There is no doubt that you'll be back for round two's.
Cote Catering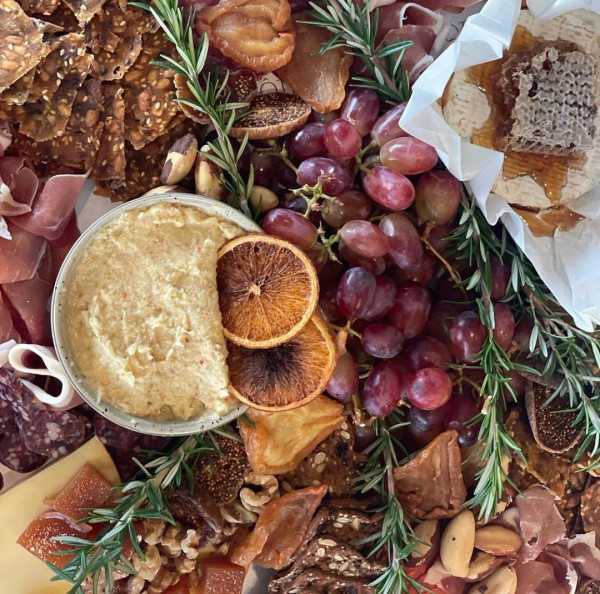 Cote catering is known for their elevated take on traditional platters, which are perfectly poised to cater for your picnic party. Choose from any of their platter boxes (which include their famed manuka smoked salmon and house-made seeded crackers) and signature cakes and sweets to truly mark the anticipated social reunion.
Parade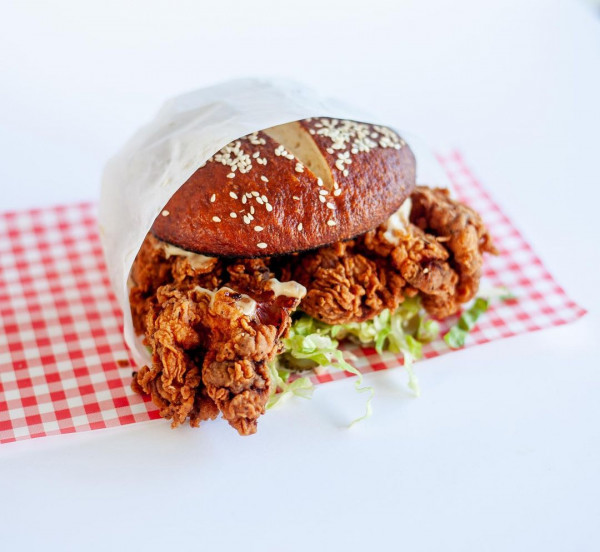 If you haven't yet tried Parade, where have you been? Serving up indulgent Chicago-style goodness, decorate your picnic blanket with a selection of their stuffed pretzel burgers and decadent sides which include loaded fries, chicken wings and mac 'n' cheese. Salivating? Us too.
Catroux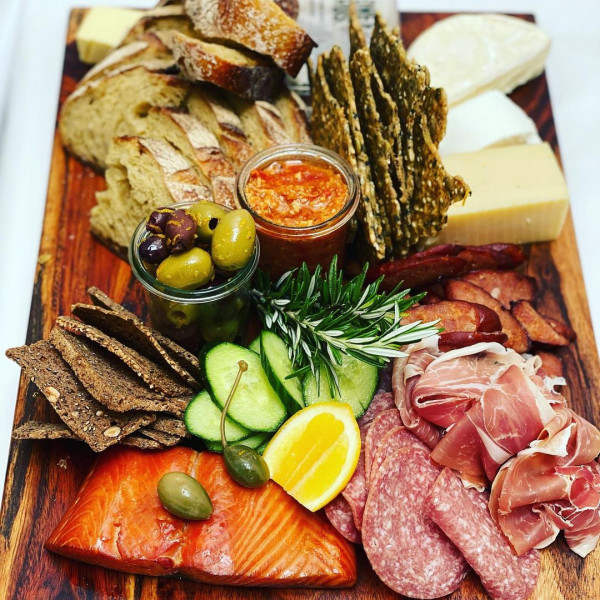 We'll let you in a on secret (at the risk of missing out ourselves), one of the city's most beloved eateries, Catroux, also offers full-service catering. Under level three, Catroux spices up its menu every day so that no two picnic days will taste the same. With a selection of mixed platters, tasty salads, sandwiches, and a variety of treats to satisfy that post-meal sweet tooth, Catroux has your picnic essentials covered.
Daily Bread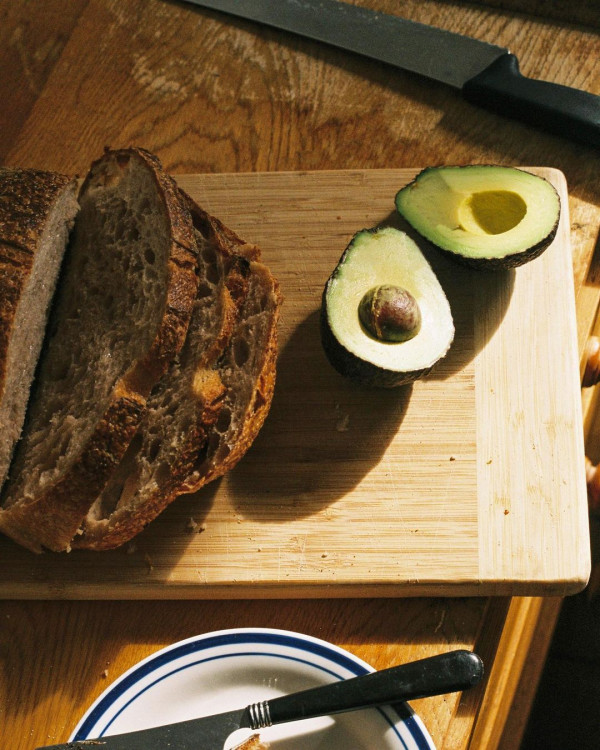 Nothing screams picnic perfection more than Daily Bread. Freshly-baked sourdough, filled rolls and croissants, make for easy nibbling in between chatter. Paired with a delicious barista-made flat white, it's the brunch basket of dreams.
Ripe Deli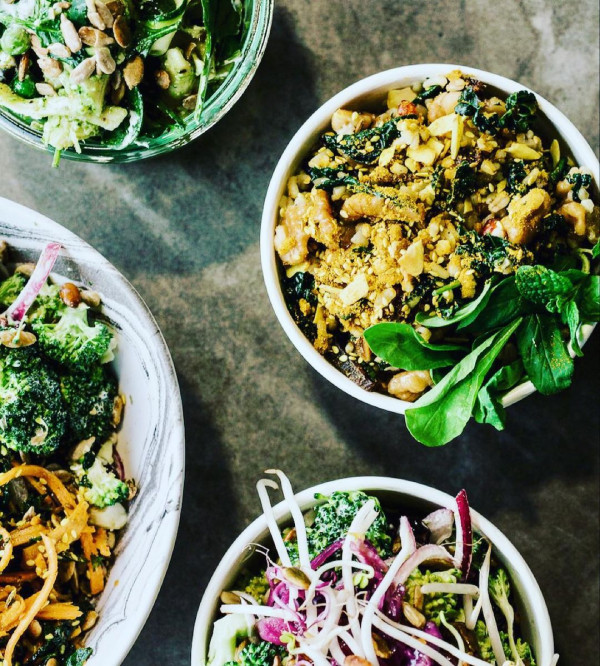 Ripe Deli has all the nutritious and delicious goodies you need to pack up and go to your stunning picnic destination. Superfood salad boxes, poke bowls, daily-baked pies, hot out of the oven baking, fresh-pressed OJ and more, it's your one-stop-shop for even the fussiest of picnickers. The Grey Lynn and Smales Farm outposts are open daily for contactless pick-up, so that you can enjoy the deliciousness, anytime and most importantly, anywhere.
Little & Friday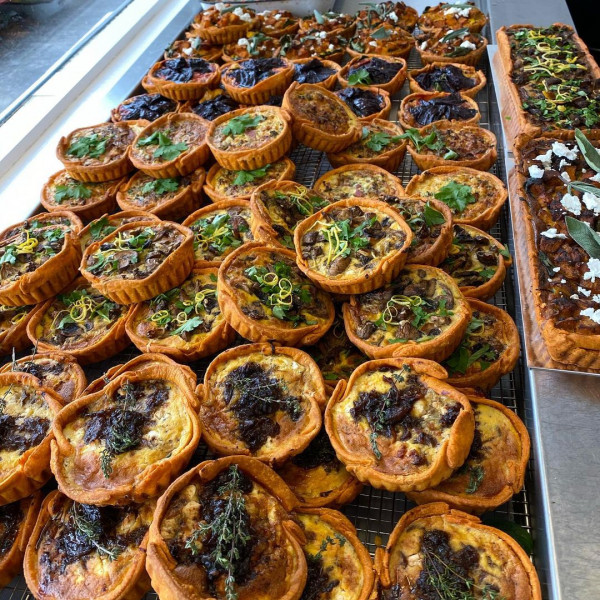 With three locations throughout Auckland, Little & Friday is conveniently positioned to service the most popular of picnic locations. We recommend the caramelised onion & feta quiche, followed by their famous cream & raspberry donut.
Fish Smith Herne Bay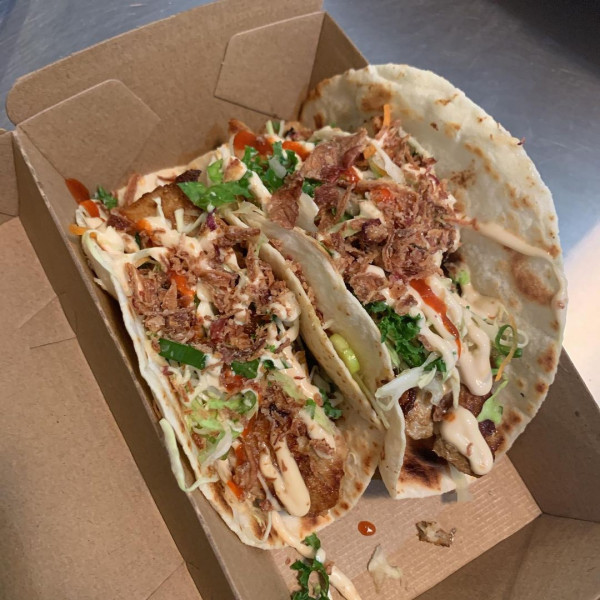 There is nothing more Kiwi than fish n chips picnic on the beach, and thankfully, Auckland is home to one of the BEST: Fish Smith in Herne Bay. The modern fish and chippery serves up far more than your standard deep-fried goodness. Alongisde your classic beer-battered snapper, be sure to order the fish tacos, slaw and chippies with smoked garlic aioli. You won't regret it.
Farro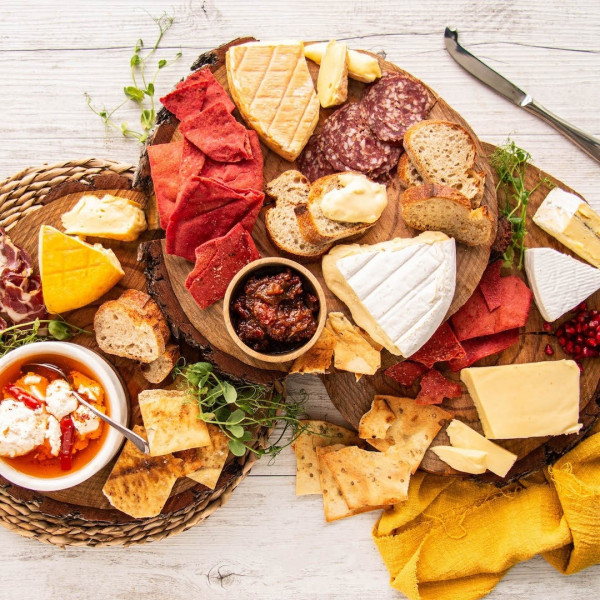 If you're someone who enjoys curating the perfect picnic basket yourself, you're likely well acquainted with Farro already. Handpick from the finest New Zealand produce including fresh deli meats, artisan cheeses, cabinet food, and a top-notch selection of premium wines...because every picnic is made better with wine, right?